In a dramatic footage taken in eastern Spain at the Valencia Bioparc ZOO, we can see a drowning newborn zebra getting saved by brave zookeepers only moments after it was born.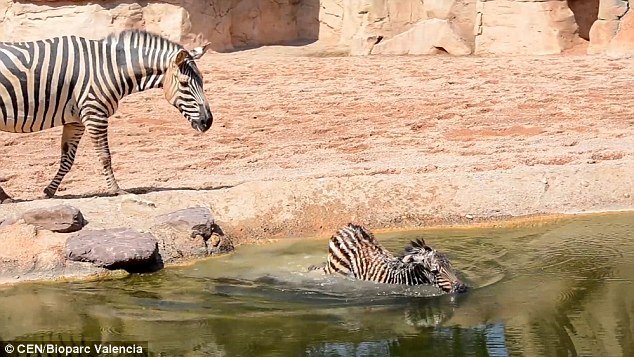 The newborn foal stumbled into a watering hole after its umbilical cord was cut and as soon as it managed to stand up and walk.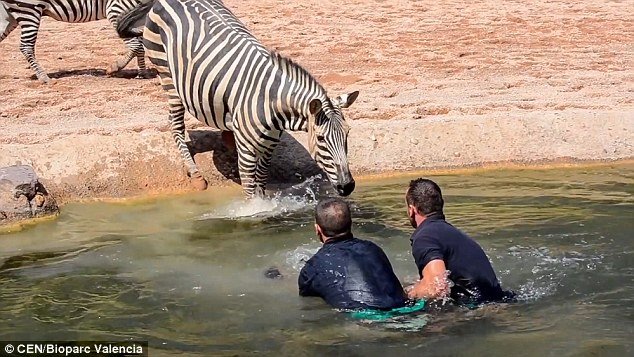 The mother of the zebra was nervously standing at the edge of the water as her baby was struggling to survive. The foal was nearly fully submerged into the water and kept on producing distressed calls for help.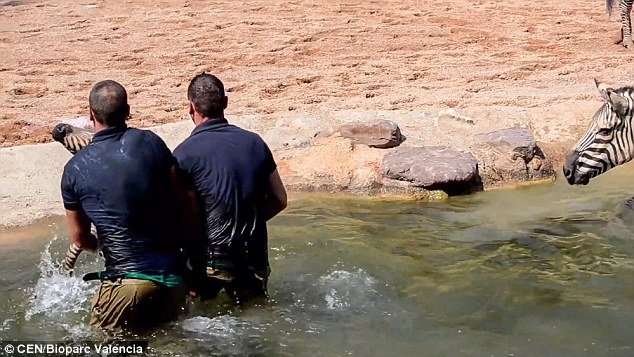 Fortunately, the zookeepers were monitoring the newborn which is why they were able to react instantly.
Watch the full rescue in the video below!

As the foal entered the deep water, the rescuers immediately rushed in, raised it above the water level, and saved it from drowning.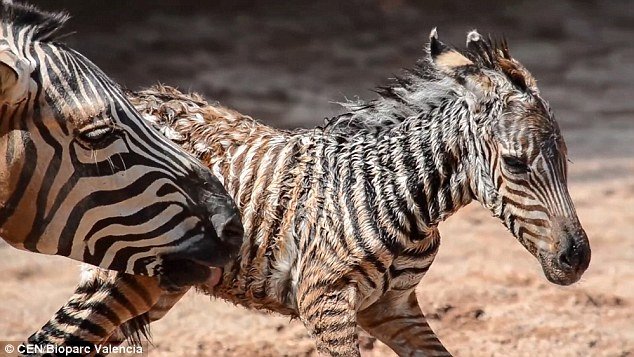 Valencia's Bioparc zoo is located in the botanical gardens that stand where the river Túria used to run. The park is animal-friendly, allowing the creatures to roam around freely in habitats similar to their natural environments.
DID YOU KNOW?
– Zebra are a part of the equidae family just like donkeys and horses.
– Every zebra has a unique pattern of black and white stripes.
– Wild zebras live in Africa.
– Recent research indicates that zebra's stripes may have developed to keep insects at bay – the monochrome pattern appears to interfere with the visual systems of flies.
– Common plain zebras have tails around 18 inches long.
– Zebras have excellent eyesight and hearing.
– The ears of a zebra show its mood.
– Zebras stand up while sleeping.
– For protection purposes, zebra groups usually come together in large herds, often mixing with other grazers such as wildebeest.
– In Ancient Rome, Grevy zebra were trained to pull chariots at Roman circuses under the alias 'hippotigris' ('horse-tiger').
What are your thoughts on the amazing rescue? Let us know what you like about zebra and don't forget to SHARE this post with other animal lovers on Facebook!
"Recommended Video –'This Lion at a Philippine Zoo Is Blind Because of a 'Breeding Mistake'"

Enjoyed the article? Check out another interesting story below ▼
---

Share this story with your friends and family!
---