A zookeeper at Tagan safari park in Crimea, Ukraine has gone viral after he is filmed breaking up a fight in the pride of lions using just his slipper.
In the video below, park owner Oleg Zubkov can be seen sending the lions scampering away in fear.
It all starts when a group of big cats led by a dominant male aggressively approaches the smaller females of the group.
When Oleg notices the approaching lions, he jumps out of his safari vehicle to intervene in the situation.
Unconcerned for his own safety, the man rushes towards the group barehanded.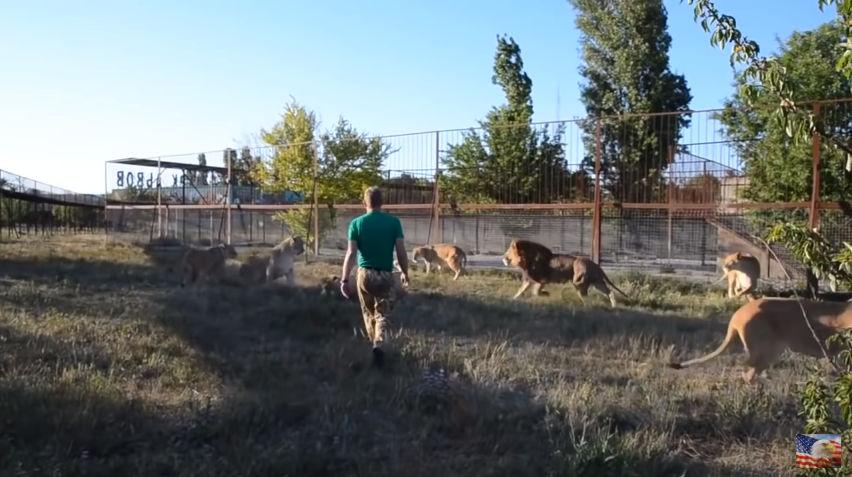 The hospitality ends as soon as Oleg makes his surprise intervention and the pride which was growling threateningly at the young females calms down.
After reaching in the middle of the group of deadly animals, Oleg stops for an instant, takes his slipper off and waves it around in the air.
The females move back before the man sends his slipper flying at the leader of the pack.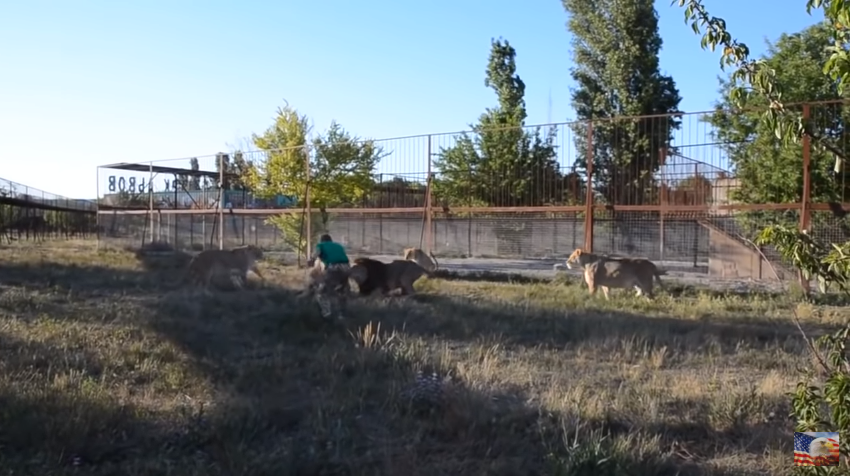 The male which appeared to be the most dominant lion in the group now scampers away in fear.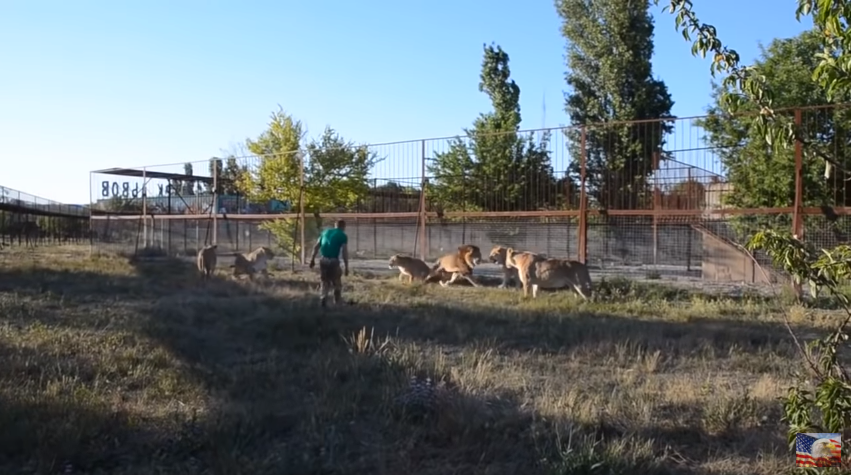 Oleg then picks up his slipper and charges it again at a female.
Oleg says to the pride leader: 'Behave yourself! I will not treat you like a lion. I will spank you!'
'They are being naughty and so here comes the magic slipper,' Oleg says. 'This is a scary weapon,' he says while addressing tourists looking down from the viewing platform.
"Recommended Video – Baby Elephant Separated From Herd Fights Back 14 Lions—When All Seemed Lost, It Makes One Clever Move"
Follow

@smalljoys_of_life
Enjoyed the article? Check out another interesting story below ▼
---

Share this story with your friends and family!
---