LIKE OUR PAGE

I have been playing Monopoly many times. But I don't remember having referred to the rules of playing the game. I have been playing using the concepts learned from friends when first introduced to it.
Monopoly is a classic board game invented in 1935. It has form one of the common games being played at a family table for many years ever since. Today, it is being played in virtually every home worldwide.
Since it can be assumed that everybody has played Monopoly at least once, no one ever bothers to read the rules that came with the game. In fact, many players learned it from either friends or relatives, and that is what they have been referring to whenever they play the game. Like most games that become interesting to us, Monopoly is also addictive. It forms the heart of many players.
However, if you can spare just a few minutes to go through the rules of the game, you will be surprised that almost all of us play it the wrong way. There is that bit which people have ignored completely. That is why you will be shocked if you were introduced to Monopoly by a friend. It is a good practice to know the rules that govern everything especially games.
This rule which has been ignored is one that has caused people from all over the world to baffle. The auction rule is what not so many players would wish to hear when in the game.
What many people understand as the way of playing Monopoly is certainly not the way it should be. Normally, Monopoly involves rolling a dice by the first player and moves their pieces. When the dice stopped on a property, the person chooses whether to buy it or not. Then the second player is allowed to also roll the same dice.
Unfortunately, this is the wrong way of playing Monopoly. From the brief description above, you realize that the auction rule has not come in to play.
[H/T: BuzzFeed]
Thumbnail Photos: Flickr / elPadawan // Twitter / AskRubenHow2Bet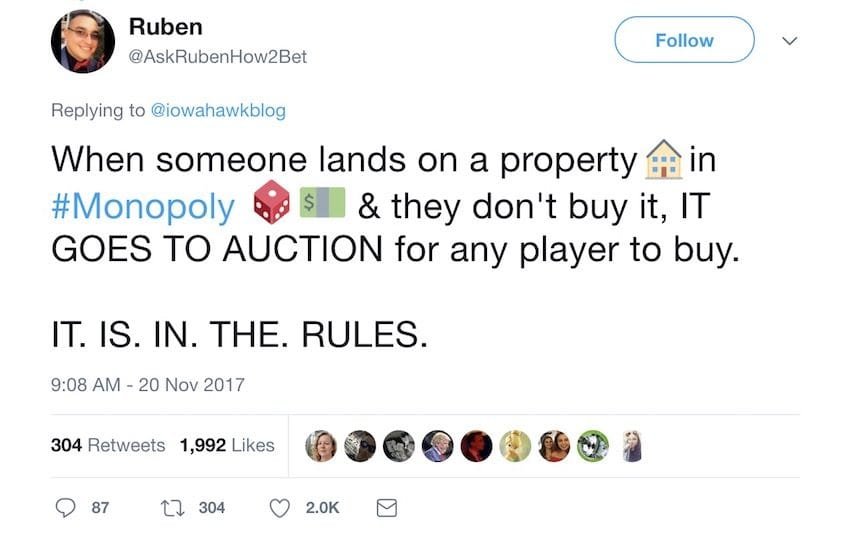 It was on November 20th, 2017, when Ruben shared on Twitter the Monopoly rule that is being ignored more often than not.
Those who came across his tweet were perplexed. The tweet attracted over 1,900 likes and 300 people shared it.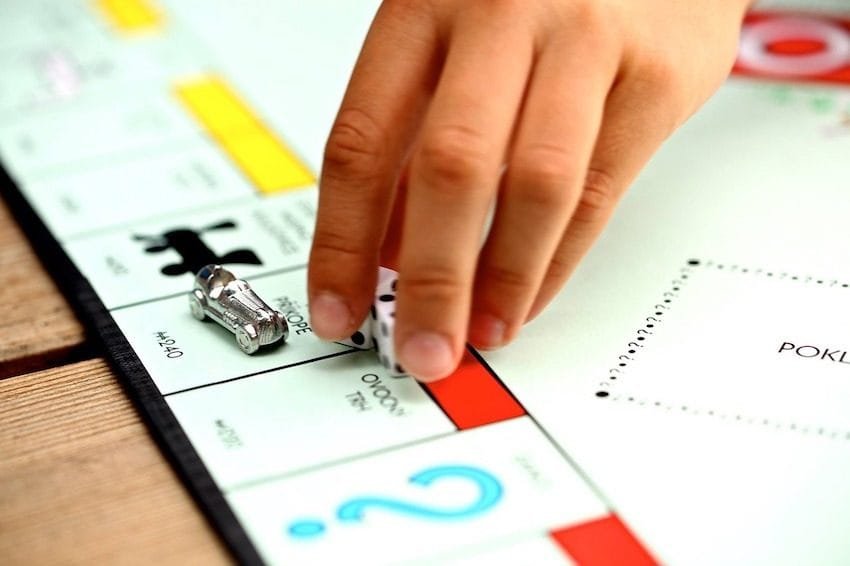 Ruben wrote:
"When someone rolls a dice, and it landed on a property then the person chooses not to buy it, it goes to auction for another player to buy it."

IT. IS. IN. THE. RULES.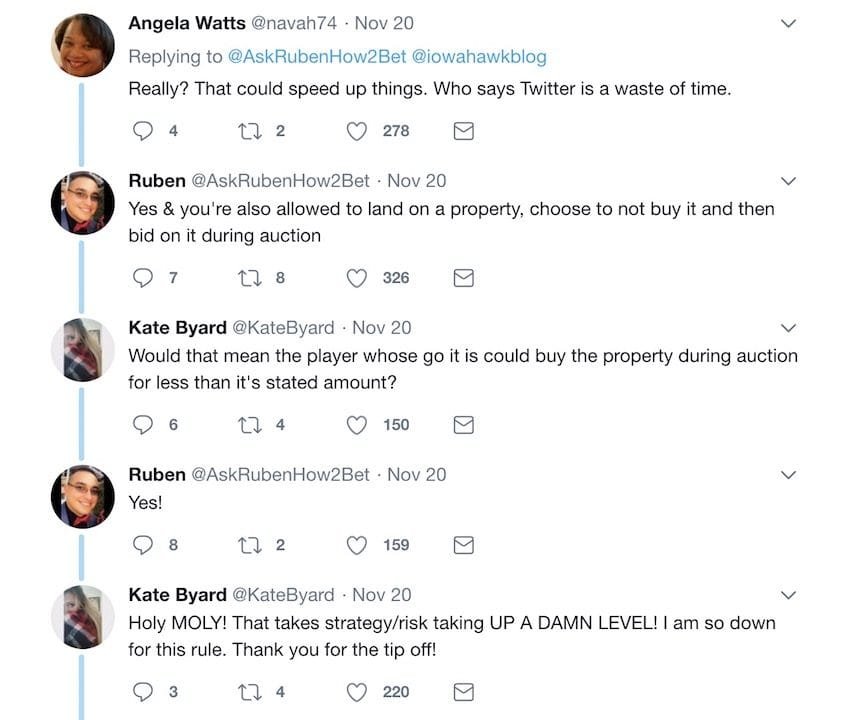 If you're thinking, what?! You are not alone.
Many people were surprised by this rule which seemed new and strange. They heard not heard about it though it had been there from the time the game was created.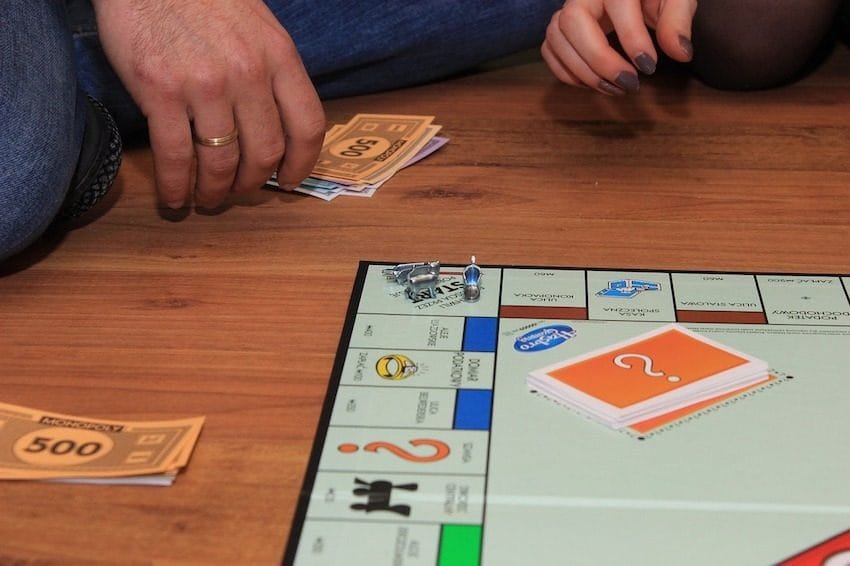 Some people even raised questions to know how valid Ruben's statement was. They wanted to know the truth behind his claims, but certainly, he was nothing but the truth. It sounded strange to many since people just learned the game from friends who never revealed the rule to them.
From the official Hasbro Monopoly rules, it is clear that there is a stage when an auction is done.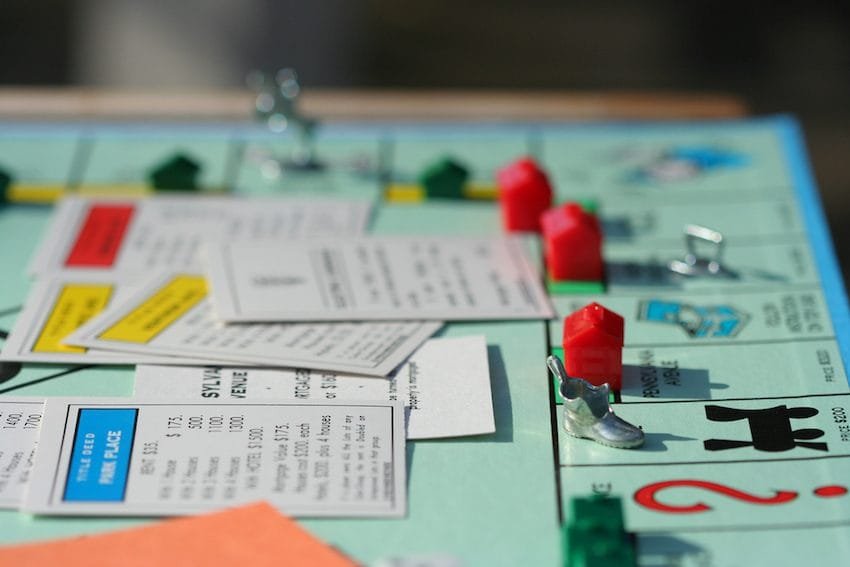 The rules state:
"BUYING PROPERTY… Whenever you get to a property without ownership, you may or may not buy it from the Bank at its tagged price.

If you don't to buy the property, the Banker will be mandated to sell it at auction to anyone with the highest bid.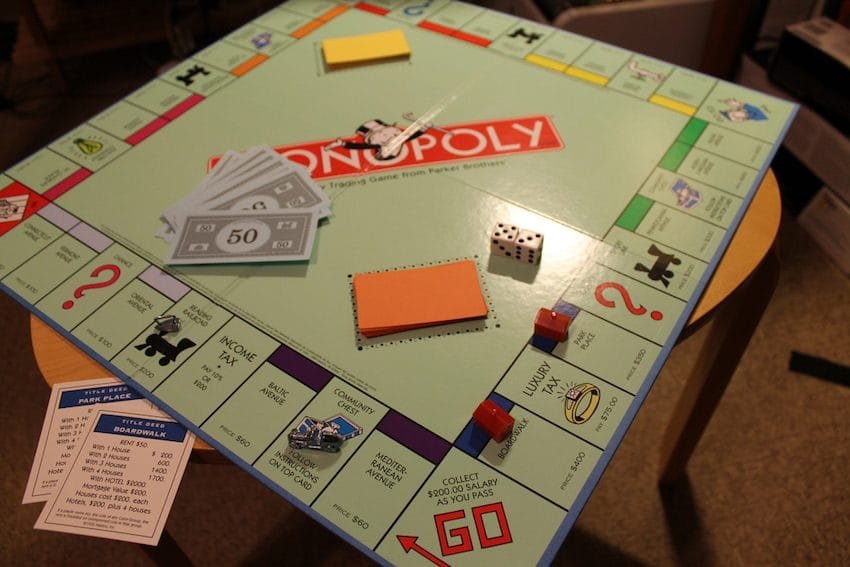 If you do not wish to buy the property, the Banker sells it at auction to the highest bidder.

The buyer is then granted the full ownership of that property and is issued with a title deed card to show that it belongs to him or her. Any player is allowed to bid including the one who declined the property at its printed price. The biding amount is not fixed and can start at any price."

This information has shaken thousands of people.
Were you aware that this rule existed?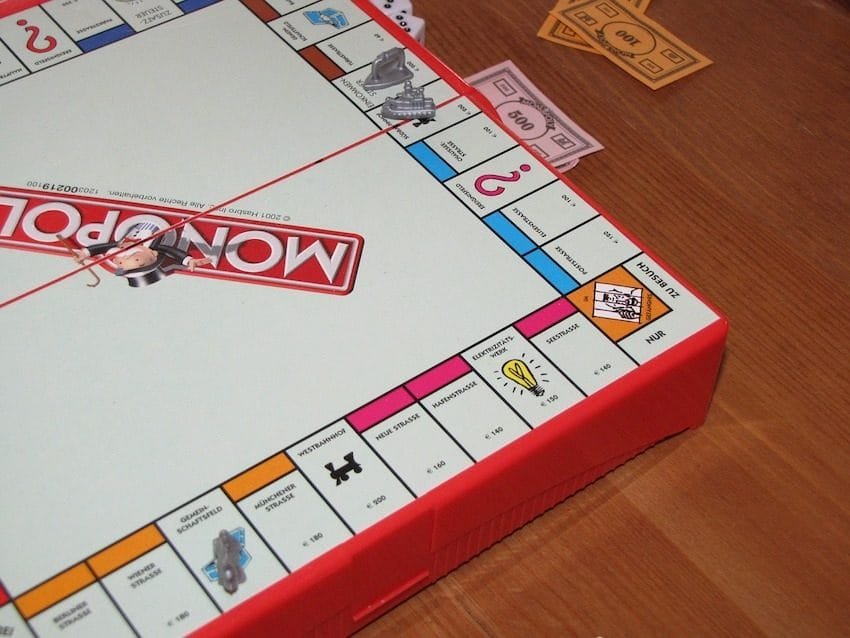 The only advantage of this rules is that it makes the game to move faster considerably.
Instead of just waiting for another player to land on the property, it is being sold to the person with the highest bid.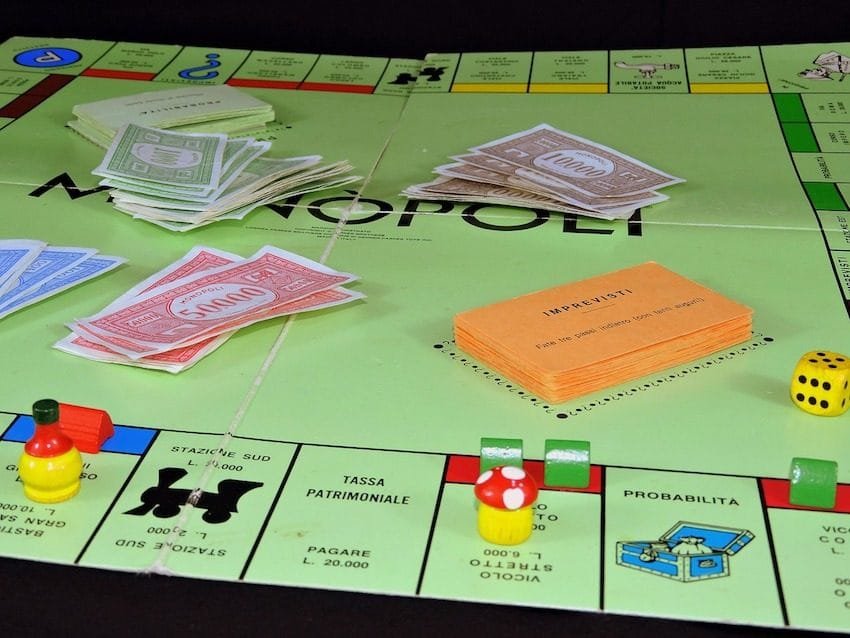 The rule also assists in keeping trade to a minimum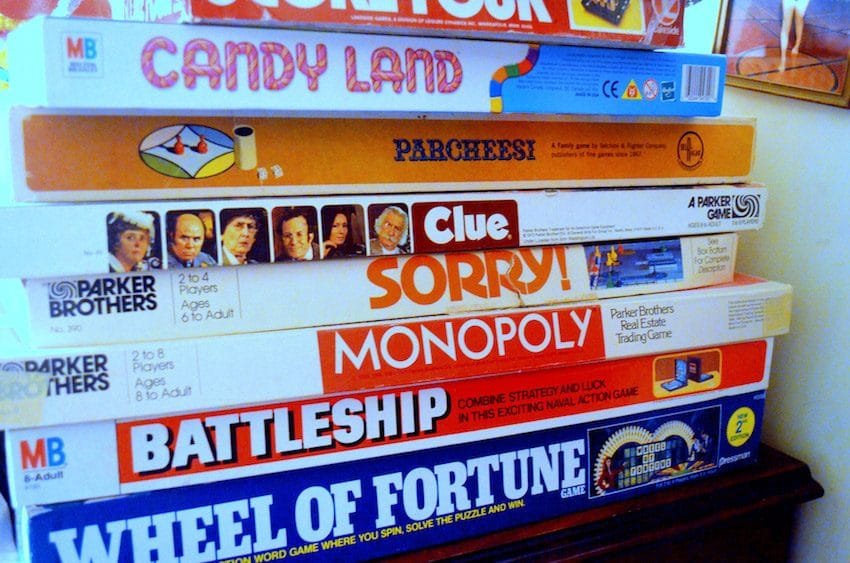 Public Domain Pictures / Peter Griffin
Let us hear your opinion. Will you play the Monopoly game next time with the auction rule followed?
Leave it as a comment on this post. Also, do not forget to LIKE US ON FACEBOOK!
LIKE OUR PAGE