Life is not guaranteed and can be easily sniffed by anyone at any given time. There is no guarantee of the time we get to spend in this world. It's impossible to have an accurate grasp as to when you will draw your last breath or say your final goodbyes.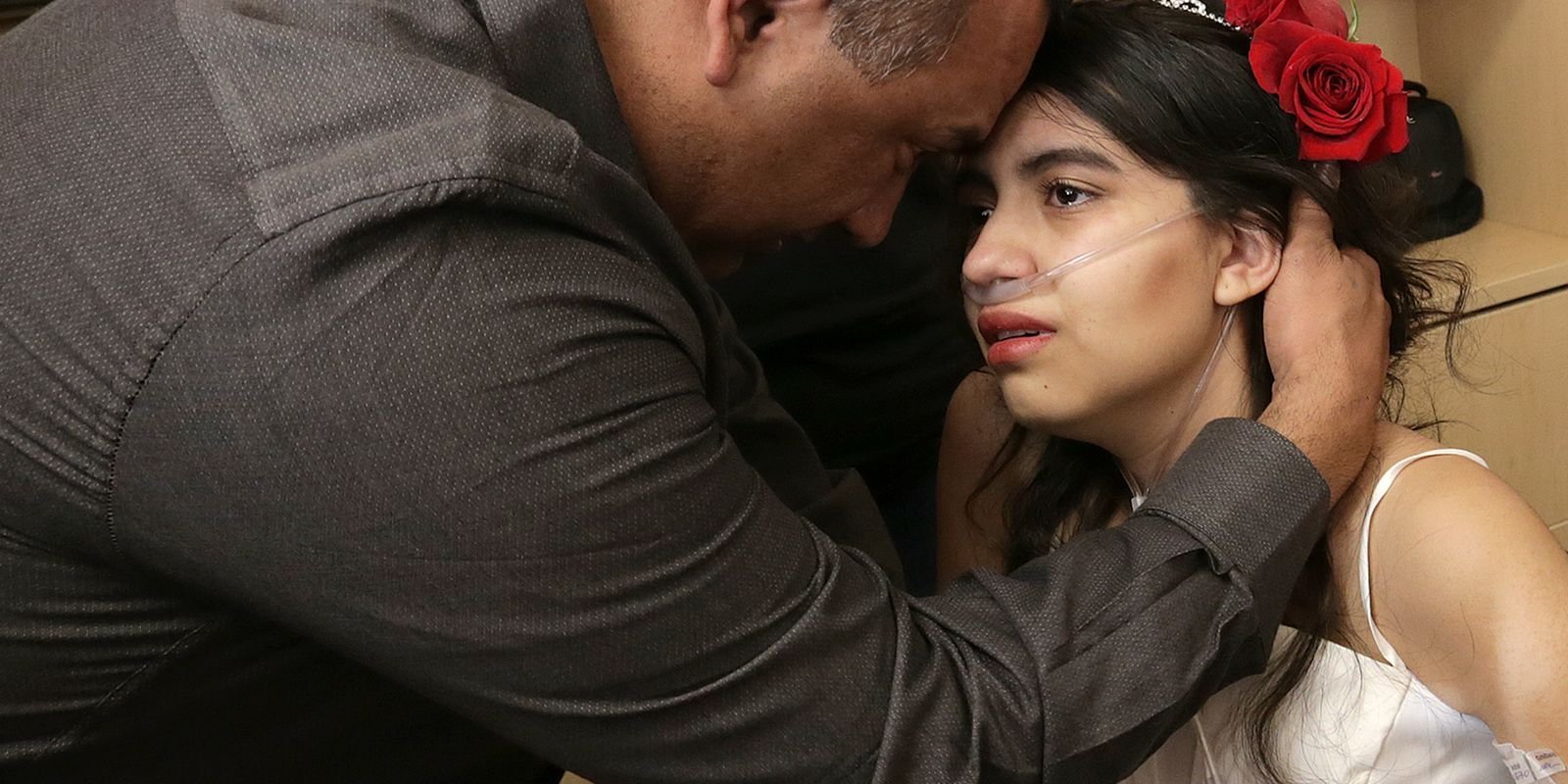 A young couple decided to make the best out of the short time they had on this earth. Their union, however, was held against a mournful reality of the inevitable.
The two, Lynda Dominguez, a 19-year-old and Joshua Ordoñez, 21, had their first encounter via the web. The two lovebirds had an instant connection and even Joshua admitted that Lydia was the perfect match for him in every way.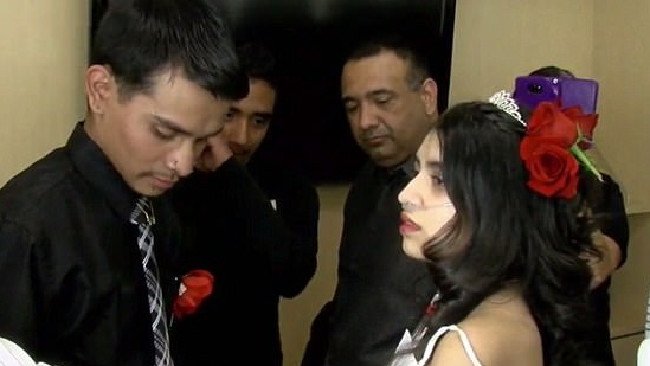 But the happy couple soon went into are dark milieu after learning that Lydia's cancer was back and threatened to tear what they had together.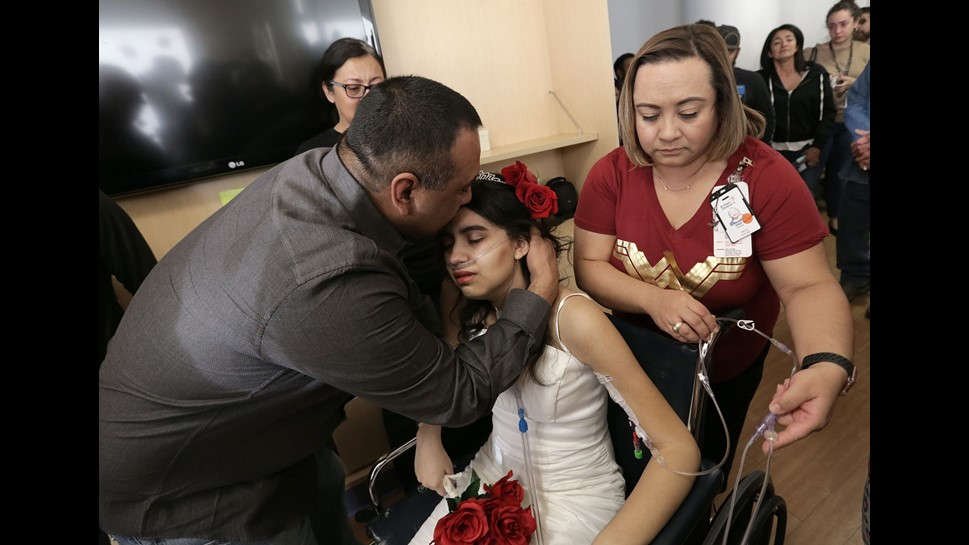 "We got together, and we were happy," said Joshua. "And then we found out she was getting sick again. We just didn't focus too much on that. We focused on how we could make each other happy in the days that we had together."
The reality that Lynda's stay at the El Paso Children's Hospital would be her final one soon began to sink in.
Lynda-s dying wish was to get married to the love of her life. As the prognosis grew more and grimmer, Joshua knew he had to fulfill his girlfriend's wish and soon.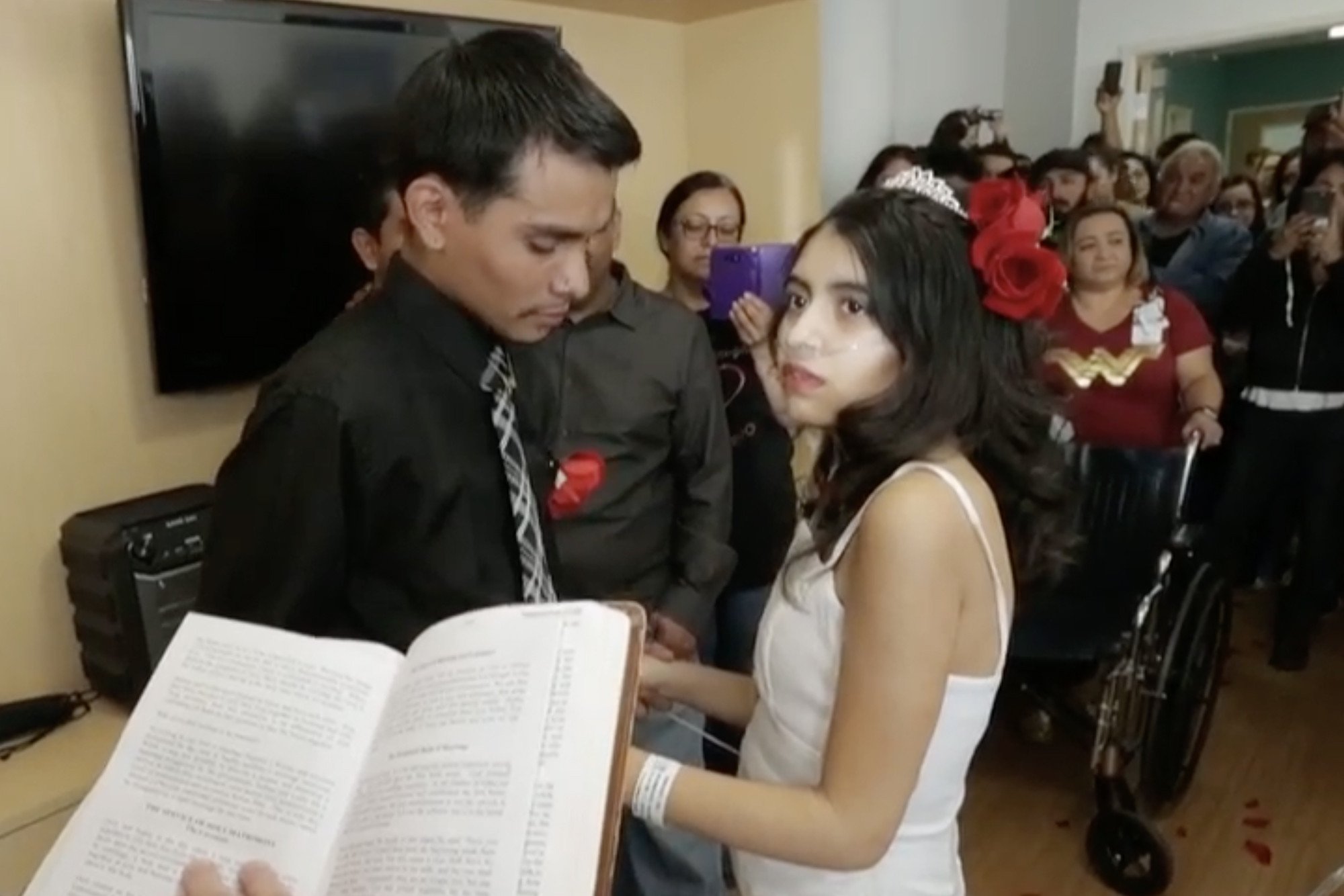 Without a doubt, young Joshua delivered on his promise. On Monday, February 12, he proposed, and the two went on to organize a small ceremony at the hospital with the help of their close family and friends.
 "She broke out in tears and then said yes," Joshua said. "So I guess yes, that is the hesitation. But other than that, she said yes, right away,"
Lydia Dominguez, a 19-year-old kidney cancer patient, married her best friend Joshua Ordoñez, 21, in a last-minute wedding on the 10th floor of El Paso Children's Hospital. She died in Ordoñez's arms.

Posted by KENS 5 & Kens5.com on Friday, February 16, 2018
Downed in a beautiful white dress, hair and make-up done, bouquet in hand- the whole nine yards, Lynda was looking magical. Regardless of her being strapped up to the machines, the beautiful bride in her rose-red hospital socks decided nothing was going to stop her walking down the aisle.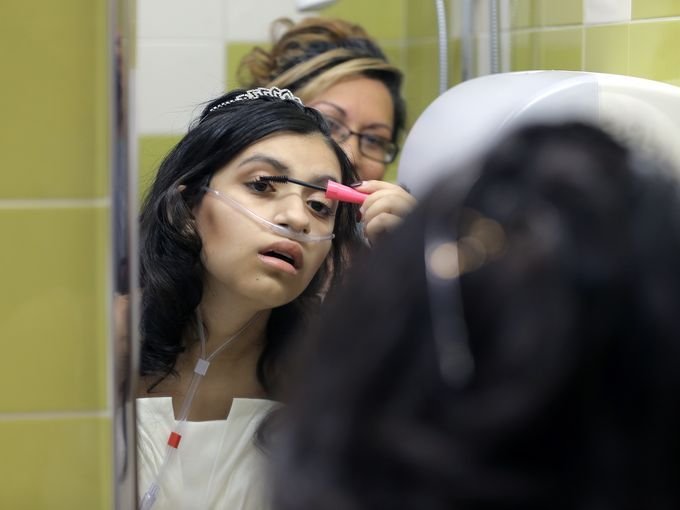 The warmth and love she felt walking down the hospital aisle from those present gave the whole hospital feel heavenly.
The couple exchanged their vows surrounded and witnessed by their loving parents. The modest ceremony did not involve ant legal documents, which legally did not make the event a wedding. However, it was very real for Lynda and Joshua.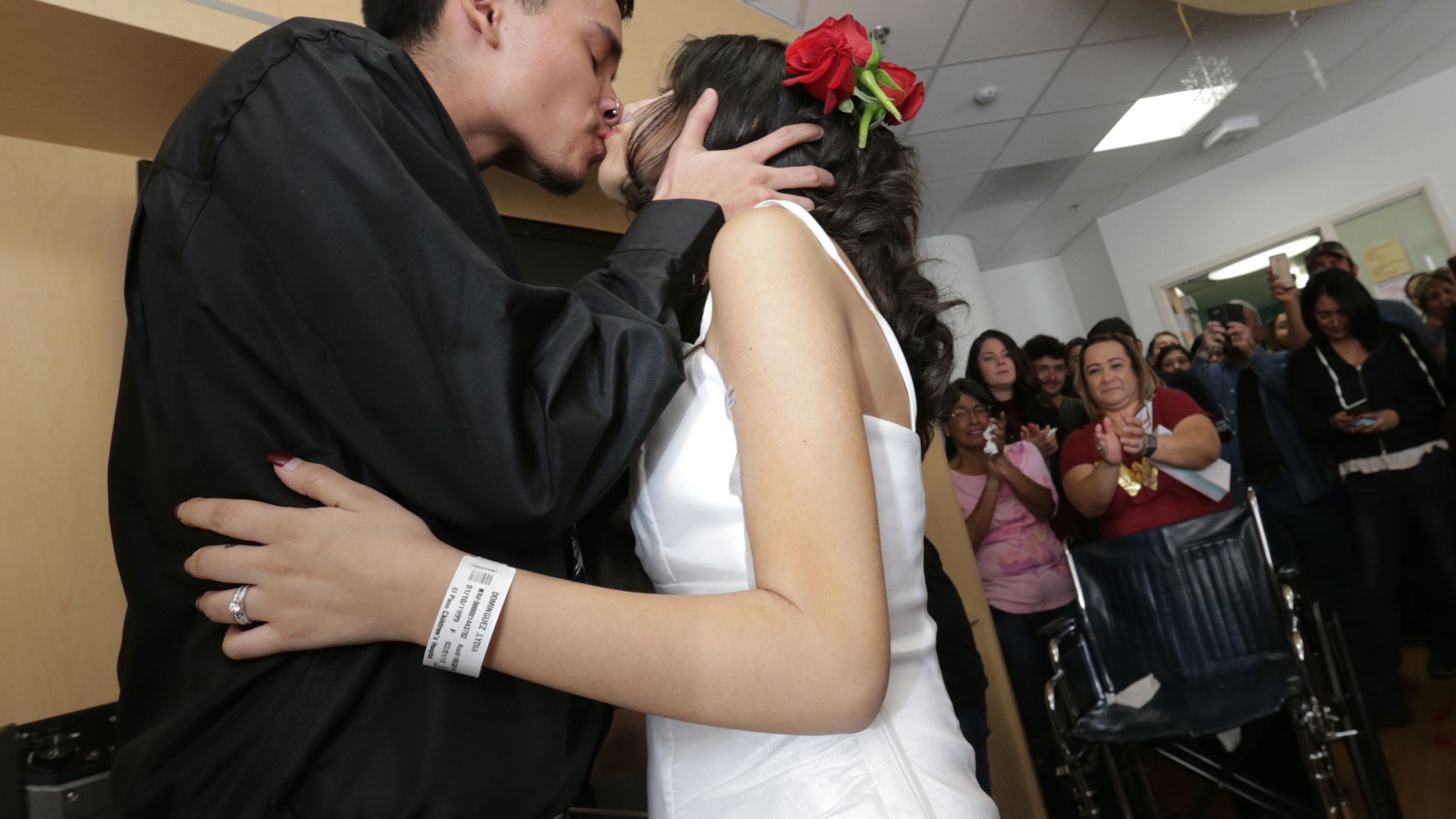 Joshua in an interview admitted that he was totally committed to her and would be there for Lynda till the last breath. He, however, didn't know for sure how far or soon that would be when they married.
Lynda's answer when asked why they opted to do the ceremony so close to her end she simply answered: "Because I love him."
https://www.facebook.com/NewsUpToday10/videos/1052640828222472/
On Valentine's Day, Lynda managed to wake up in the morning.
"This morning (Lydia) woke up and said she was hot and she needed to do her hair," her UMC spokeswoman explained. "So mom put up her hair in a bun.
"She got a bit weak afterward and laid down she turned to look at her husband and smiled. She sat up and gave him the biggest hug. She then laid back down, and all her family told her it was okay — she could let go. And in two breaths, she was gone."
Lynda may have left this world too soon, but it offers her family and husband some relief to know that they gave her the sendoff she deserved and wished for!
If you loved this inspiring story, we would love to hear from you :)
Follow

@smalljoys_of_life
Enjoyed the article? Check out another interesting story below ▼
---

Share this story with your friends and family!
---