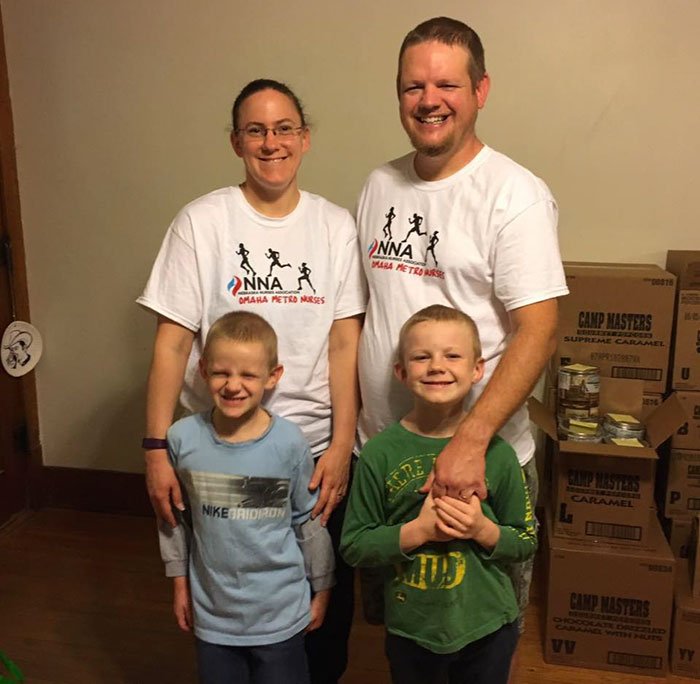 It's flu season and it has been particularly devastating and most children are the ones bearing the brunt. People are trying all sorts of medication and home remedies to treat those annoying flu symptoms like a stuffy nose or a sore throat.
One mom from Nebraska, who also happens to be a nurse, felt it was important to share a warning after her son, Seb developed a flu symptom she had never come across or even heard of.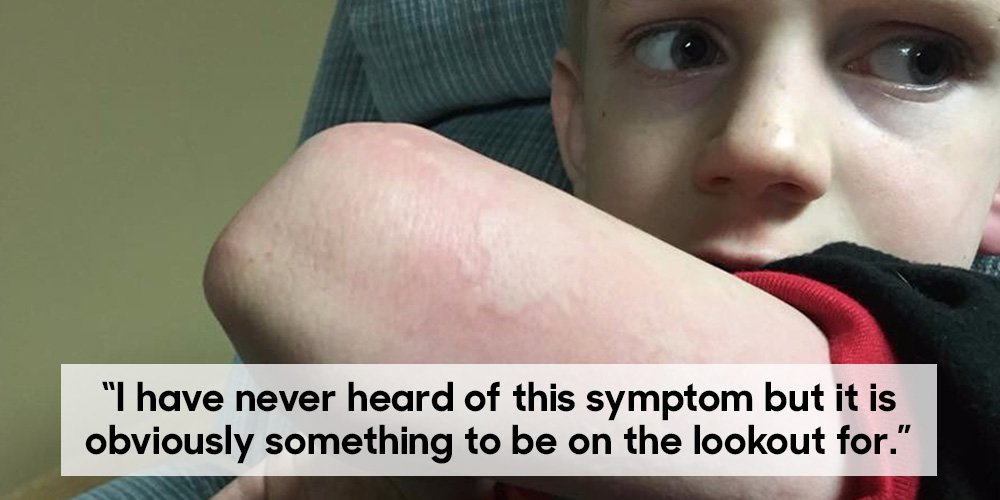 Epidemiologists are concerned with the number of people coming down with flu this season. NBC News reported that about four strains of the influenza virus have been wreaking havoc and claiming several casualties. In addition, the flu vaccine available is no match for the most common strain of the flu virus, H3N2 which has been spreading like wildfire.
The Center for Disease Control (CDC), reported that as of January 20th this year, at least 30 children had died from influenza. It also said that it expects the number to rise to over 100 this year.
The flu presents with symptoms such as a cough, fever, sore throat, stuffy or a runny nose, muscle aches, headaches, and fatigue. It might also be accompanied with vomiting and diarrhea but these symptoms are mostly experienced by children. Which is why Brodi Willard didn't have a clue that her son's hives might have had something to do with the flu.
She took to Facebook and alongside a photo of Seb's hives, she posted that Seb came home from school one day with hives and every time he would scratch them, more would appear. She tried giving him a bath and changing his clothes but that didn't work either.
She finally resorted to calling her son's pediatrician. He told her that on that same day there were two children who came by the hospital and presented with the same symptoms as her son and they had tested positive for influenza.
Brodi further said that she let the doctors run tests on her son who, unfortunately, also tested positive for influenza B. She added that her son had not shown the common telltale symptoms of flu.
So, she gave a word of caution to parents out there to be on the lookout especially if their children developed hives. She said she was unfamiliar with this particular symptom but nevertheless, parents needed to be alert.
Fortunately, Seb's flu was caught early before things got bad. The doctors put him on Tamiflu and so far he's been fine.
Brodi's post has been shared well over 250000 times by people who want to spread awareness about this strange flu symptom.
Medical experts explained that the flu virus is always mutating and that this new and unusual symptom isn't all that uncommon now. Dr. Anne O'Keefe, a senior epidemiologist with the Douglas County Health Department said, "It always changes slightly, that's why we have to have a new vaccine every year. We watch the changes happening in other parts of the world right before it gets here."
Enjoyed the article? Check out another interesting story below ▼
---

Share this story with your friends and family!
---