As the development of the vehicles progresses, so does the technology that supports the thieves in stealing cars.
Keyless car theft, also known as theft relay, is very real and typically consists of two people working together to capture the signal that certain key fobs used for starting new cars emit. Any keyless entry vehicle is exposed to risks of this type of theft.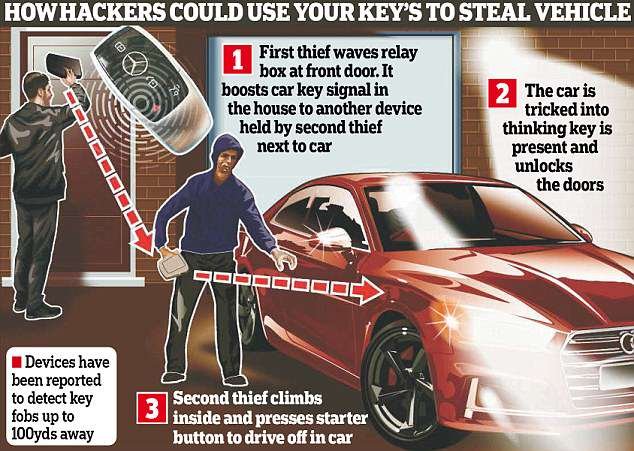 dailymail
If the signal gets stolen, keyless convenience turns into a keyless nightmare as the thieves gain access to a brand new car without actually stealing the key fob.
As Lorna Connelly of Admiral Group motor insurance company says, "despite progresses in anti-theft technology, thieves are always coming up with new ways to make off with your vehicle. We are urging all of our customers to keep their keys a safe distance from the door and consider storing them in a metal box. While this may seem like an extreme solution, relay theft is an extreme practice."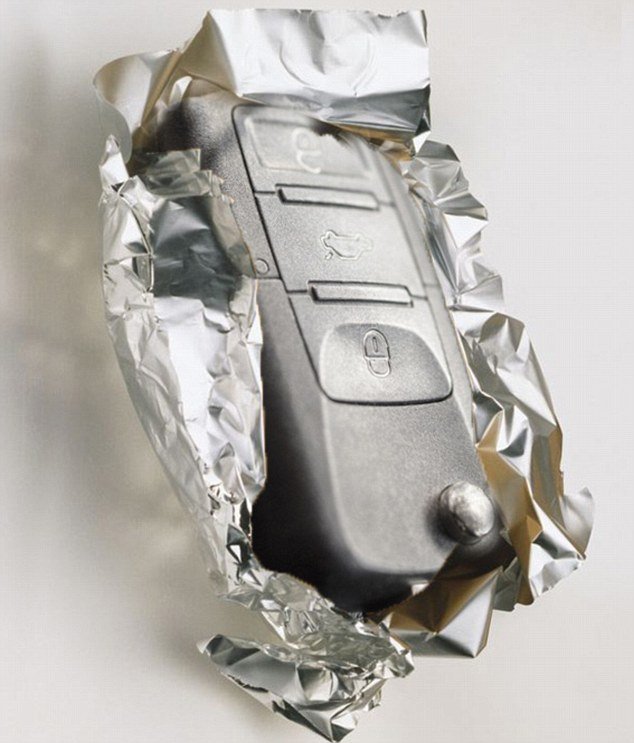 Another feasible solution includes wrapping your key fob in tinfoil which creates a "Faraday cage" that prevents the thieves from stealing electromagnetic signals.
According to Holly Hubert, the CEO of GlobalSecurityIQ and an ex-FBI agent, this simple solution can protect your keyless car from getting stolen.
"Although it's not ideal, it is the most inexpensive way," Holly explained. "The cyber threat is so dynamic and ever changing, it's hard for consumers to keep up."
If you're looking for a better alternative, you can also invest in a Faraday cage or Faraday shield which won't cost you much and is bound to keep your key fob signals safe from thieves.
While keyless technology was designed to encourage user convenience, its perks are sadly often abused by thieves who can get the relay boxes, devices for capturing key fob signals, for a few hundred bucks online.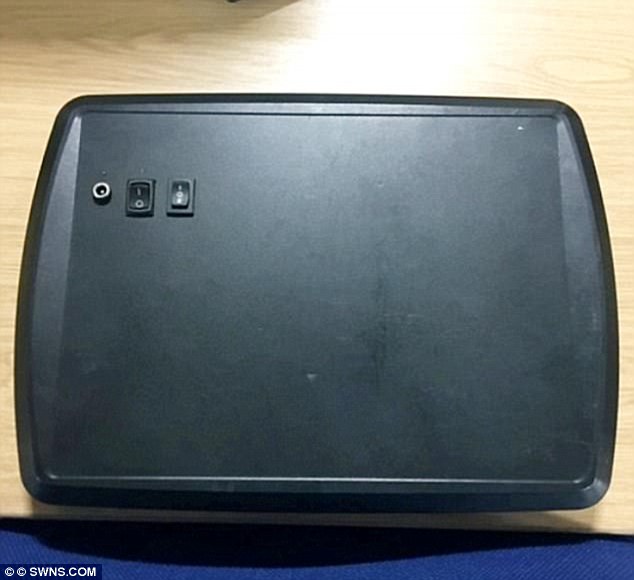 "Car companies need to find a way so no one can replicate the messages and the communication between the key and the vehicle," CEO of GuardKnox Cyber Technologies, Moshe Shlisel, said. "This should be something we don't need to wrap with foil. It's 2018."
To raise the awareness of keyless car theft, please SHARE this post with your friends and family on Facebook!
Recommended Video!
"11 Benefits of Vick's VapoRub That You Didn't Know"
Enjoyed the article? Check out another interesting story below ▼
---

Share this story with your friends and family!
---