LIKE OUR PAGE

Weddings mark a very special moment in someone's life. It is a ceremony that marks a very important milestone which is the first step towards starting a life with someone you love. It also signifies the joining of two families into one big union.
Wedding ceremonies vary across different cultures. But one thing that seems to remain constant across them all is the bride's wedding dress. On this day, a woman deserves to look her best. She also has the say on what she would like to wear for her special day. So for a lady, it's bliss to go out shopping with her girlfriends and family to pick out the perfect dress. Alas! All the careful thought that goes into picking out the best dress.
Some wedding dresses are so ornate they look like they came straight out of a fairy tale. Others are very simple and elegant. But then there's the other kind. The kind that calls for 'what the hell is she wearing' moment. Now you have the chance to view those crazy off the chain dresses that some brides had the guts to wear for their big day.
You'll be the judge on this one!
1. This gown was too intense. The veil looked like a mask designed for teasing those with a flair for the kinky bedroom stuff! I think the bride should have saved this veil for their honeymoon.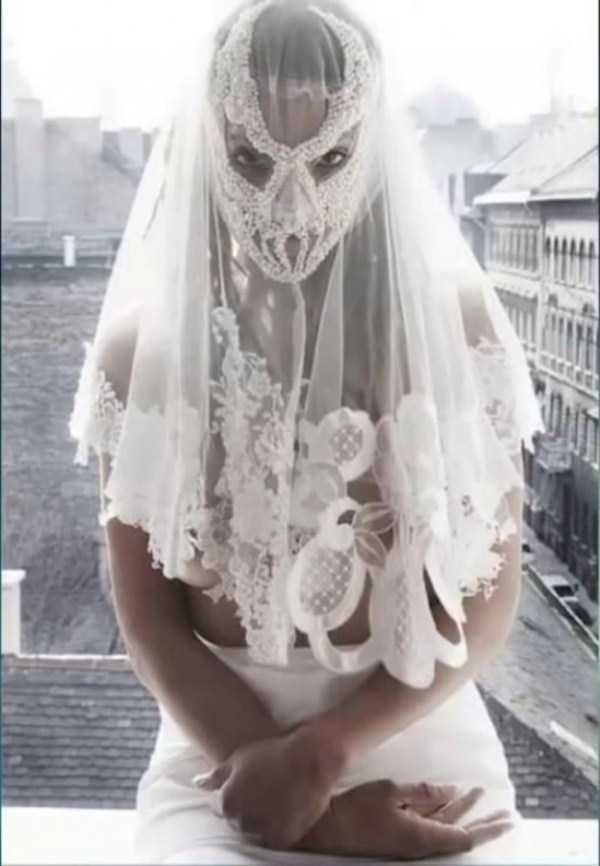 2. OK, I'm all for trying to step out of the white gown tradition and splashing up some color to a gown. But, this gown right here looked like a set of bed sheets. The huge feather on her veil didn't make things any better.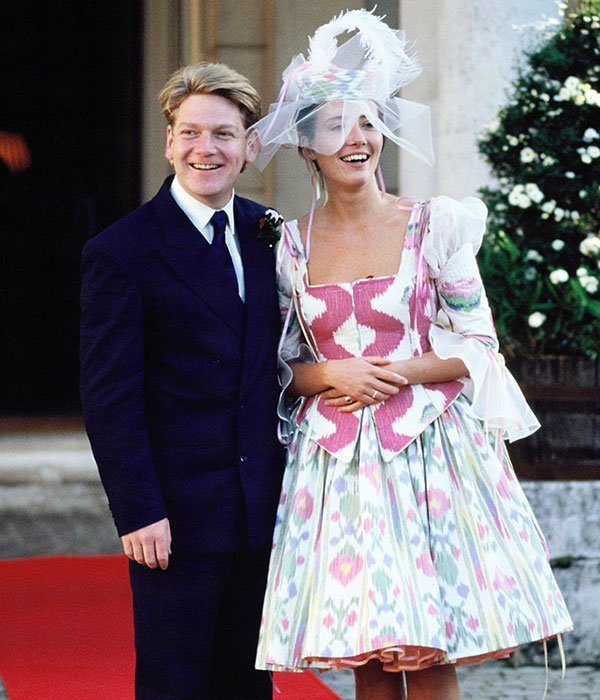 3. The dress is fine but don't you think the skirt and the train on this dress was an overkill? I just wonder how she would go about sitting down.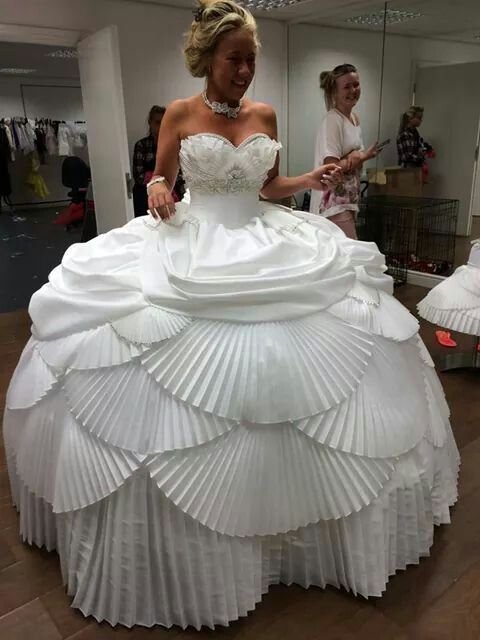 4. I think this lady had misplaced priorities. Her dress was a tad too revealing. It looks like she was going to a video shoot. You know, the ones of the 'blue' variety.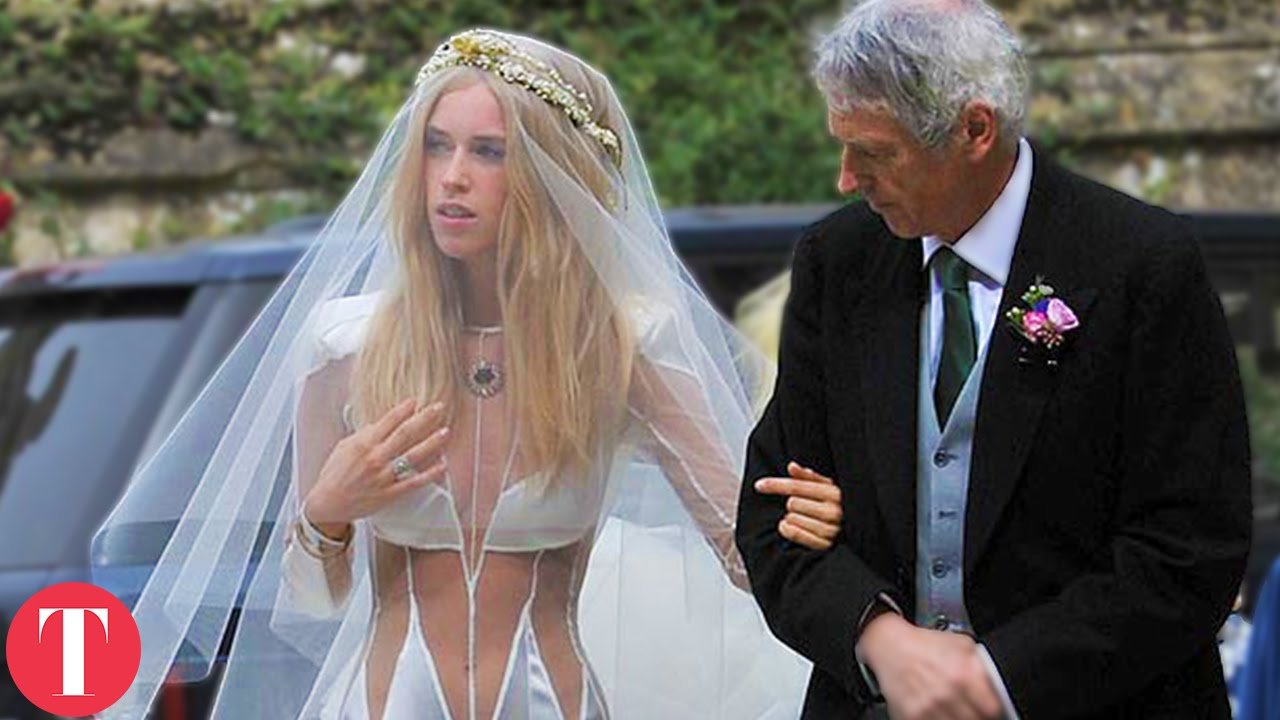 5. Over Frill Alert! But she sure seemed happy with what she wore. So no judgment here.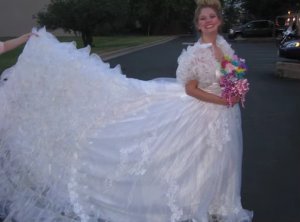 6. Blow up shoulder pads. I don't know what inspired this bride to have something that could easily be popped as a material of choice. She was 'popping' that's for sure!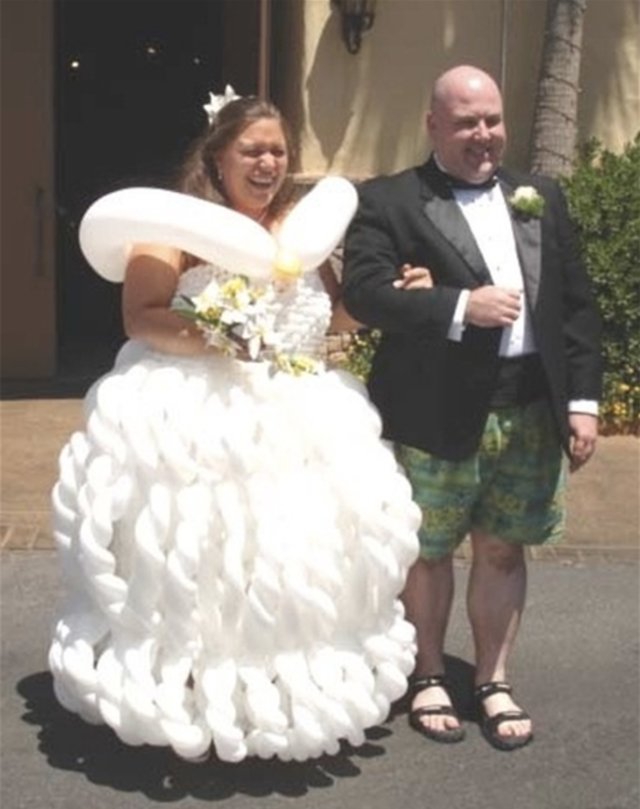 7. This dress was smoking hot until I saw the embellishment at the bottom. Dear Designer, why did you do this?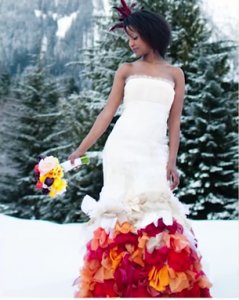 8. I don't know which light this bride was trying to block out wearing a lampshade inspired gown on a beach! Yea she also had a hat and gloves. Jesus she must have been one tough woman braving the summer sun like that!
9. You got to give credit to the designer of this dress for creativity. This dress is so sweet you could literally eat it because it was made from caramelizing cream puffs together. Maybe that was the groom's plan all along.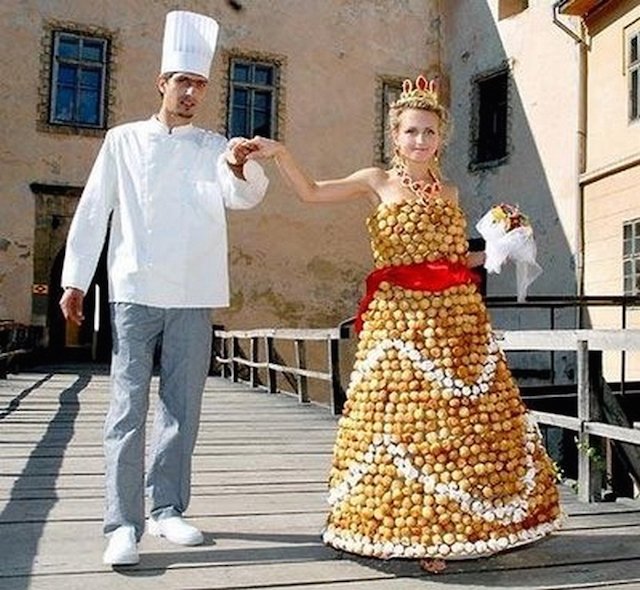 10. I sincerely hope that this was a surprise reserved for Mr. Man for the honeymoon. I have nothing more to say.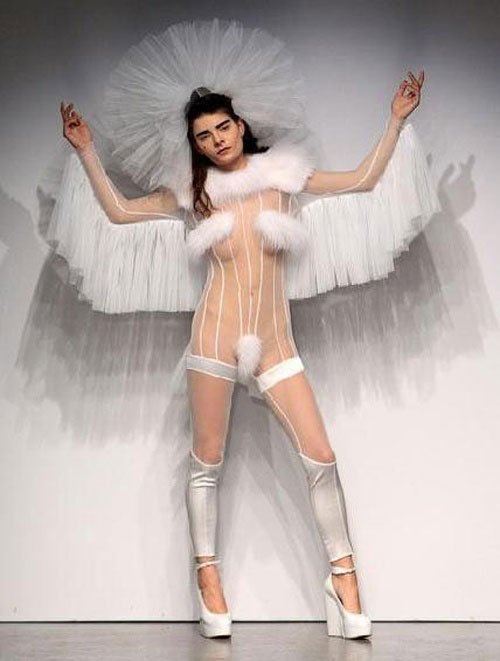 11. The gaps on the fabric and the lack of it thereof draws one to make one of two conclusions: One the tailor didn't have enough time to finish it or two, she was in a scuffle and someone messed her up really good!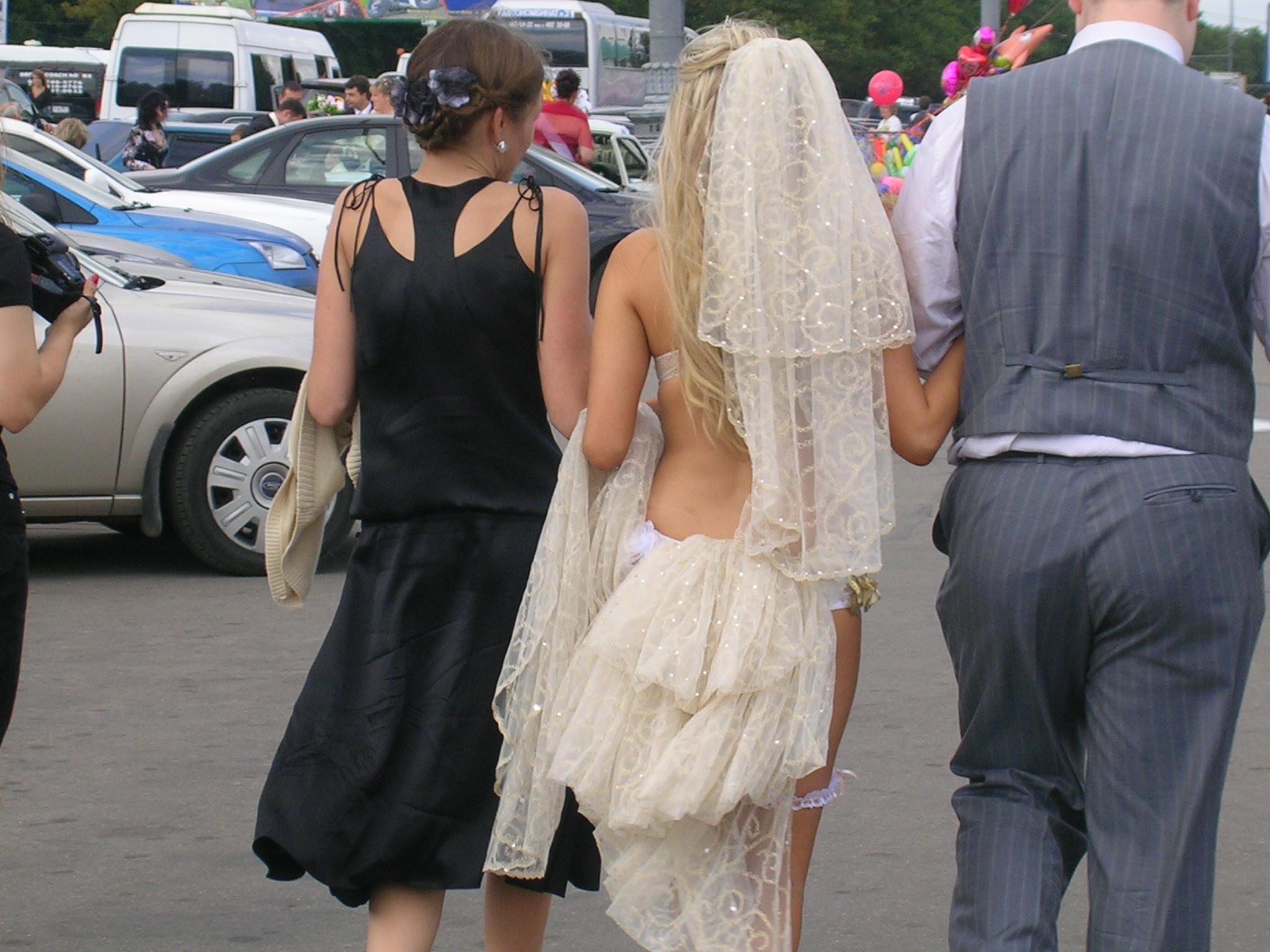 12. Pink Overkill. That dress is so big and pink, it probably photobombed her husband in all their wedding pictures. Don't even get me started on the tiara.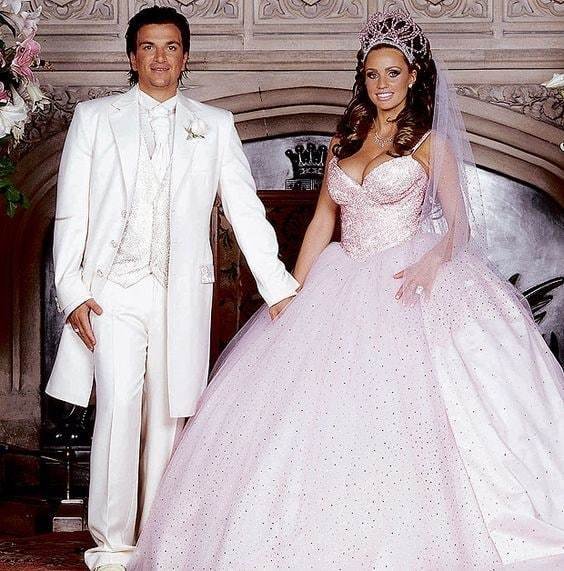 13. Nothing to it! If there was something like a casual wedding, then this couple would have aced it six ways to Sunday. Or maybe, they got drank in Vegas and thought that they should just get married?
14. Sometimes it's not the bride that's at fault. Sometimes, online shopping platforms commit terrible clerical errors. This bride ordered the beautiful white gown on the left. Instead, the nightmare on the right is what she got. Poor lady!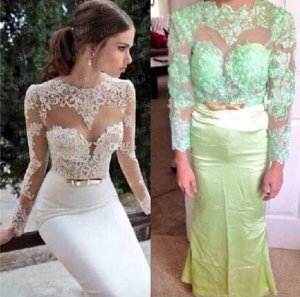 15. There's too much orange going on here that I can't take this couple seriously. It looked like a clown fest…a seriously fruity clown fest.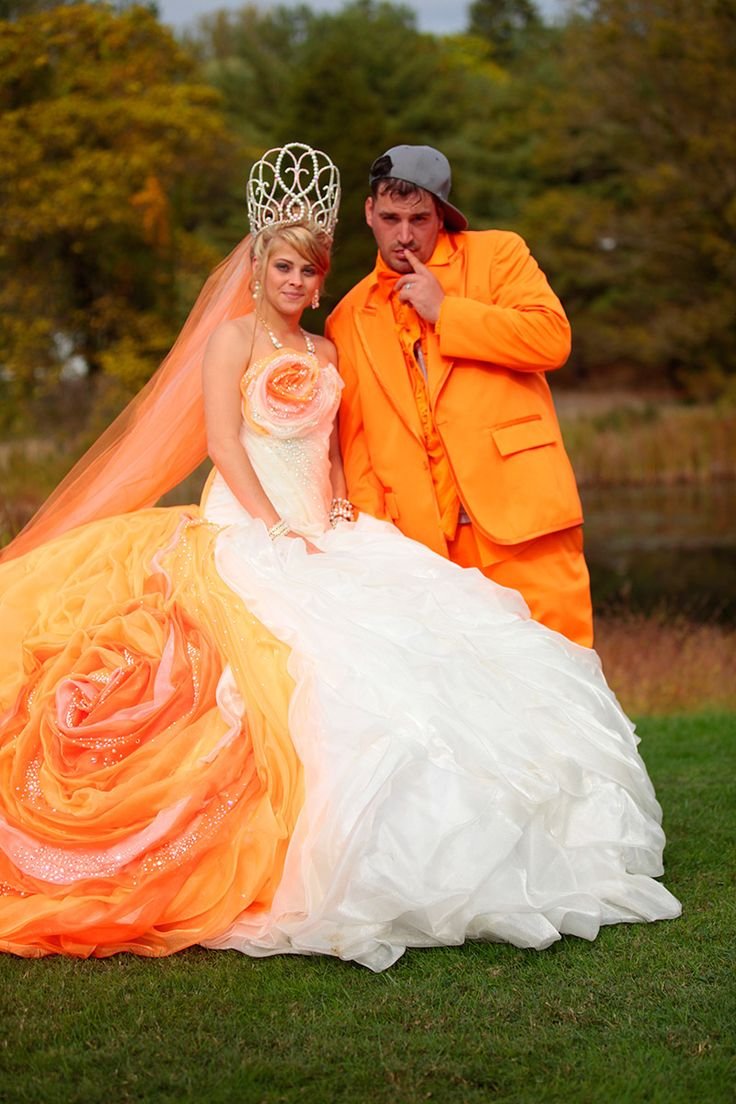 16. Woo is it the Rio Carnival already? And how come I wasn't invited? I think She should keep the dress. For…You know, when she goes to Brazil during the Rio Carnival?
"Don't forget to LIKE US on Facebook!"
LIKE OUR PAGE