LIKE OUR PAGE

Sexual harassment is the subject which is not new to us. We hear it almost every day, in news, papers, magazines, and the internet are filled with it. Although the issue of abuse and harassment towards women has grown over the past few years, but these days, women are fighting against it!
A video has gone viral where a man was caught harassing a woman inside an elevator. Well, you have to see it for yourself.
The incident happened in China. A woman was boarding an elevator and behind her was a man who purposely entered the elevator with her. She was alone in the elevator with the man. She was minding her own business, browsing her phone. But the man intentionally stood behind her not giving her any room.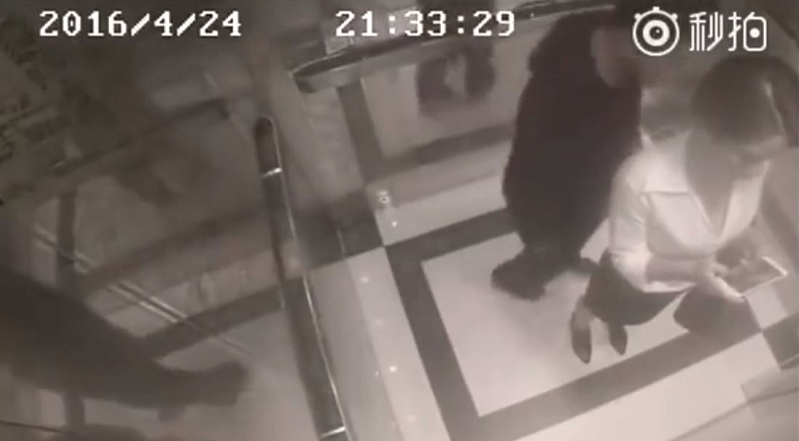 At first, she tried to avoid it, she steps aside. But the man again tried to mess with her personal space. He was standing right behind her, checking her out, she could feel his breath on her neck.
What happened next will make you stun! Not only the people in China, but the whole world was taken out by surprise. The incident leads to praise, cheers and a sort of controversy.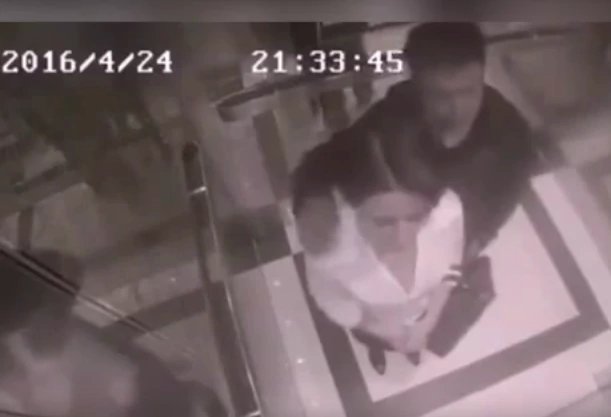 The man was trying to get close to the woman again and again even after she indicated discomfort. But when the man put his hands on the woman's shoulder, this made the woman lose her cool.
The first thing she did was shoving his arm from her shoulder and then gave a tight slap on his face. This man was surprised, he was backpedaled to one corner. This is not the end!
The woman was probably disgusted by this man's act. She kicked the man in his groin area and concluded with another strong kick to his ribs. The man was down, grueling with pain. He was not in the situation to wake up and fight, he was beaten up by a woman.
The woman then waited for the elevator to open and walked away like nothing happened. That woman truly embraced the Thug Life!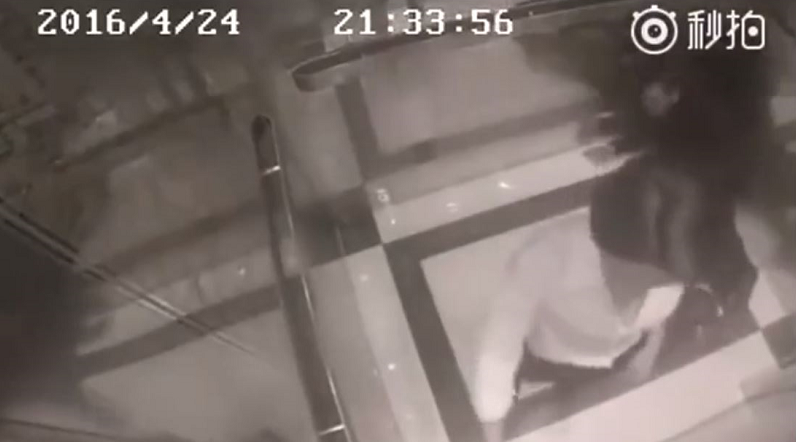 It all happened so fast. The 30-second video is the proof of it. But it is still unknown who the woman and man were, it is a mystery. The footage was aired on China Central Television.
Nobody knows the identity of the woman but her ability to stand and deliver a painful message to man has inspired thousands of men and women across the globe. More and more women inspired by this event have started taking self-defense classes. They are now turning out to be vigilant when it comes to their safety.
However, not everyone was inspired by seeing the footage. It rooted a heated discussion on sexism. People were talking about what would have happened if this incident happened to the man, that is; reversing the roles. If a man had hit a woman so bad for the same reason, what would have the world thought of him?
On the other hand, many are saying that it is a publicity stunt. The whole plot was staged and they were actors. Regardless, it was a fun video to watch and if this incident had really happened, then salute to that woman who stood up and let the man know her existence.
Abuse happens all the time and women are the victims in all of them. Learning self-defense has become the need of the hour for women because they don't know what will happen. They have to be prepared for every worst-case scenario.
Don't miss out! This 30 seconds video says it all
What do you think of this woman's actions? What would you have done if you were in her shoes? Comment your opinion.
Don't forget to ▼LIKE US▼ for more stories!
LIKE OUR PAGE