New graduate Makenzie Noland has taken the Internet by storm as the 21-year-old posed with Big Tex for her graduation pictures.
The 21-year-old stunned everyone when she took her graduation photos with a Texas-sized alligator.
"He's one of my best friends here," Makenzie told KTXS.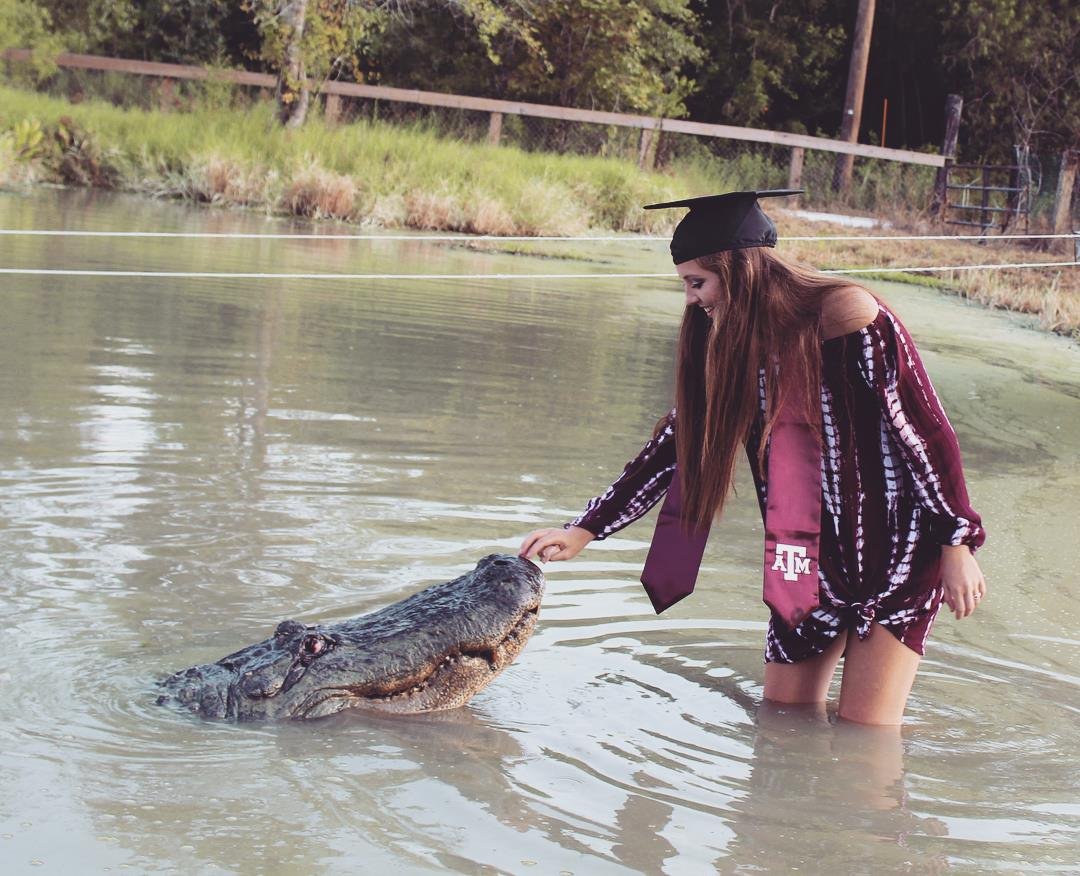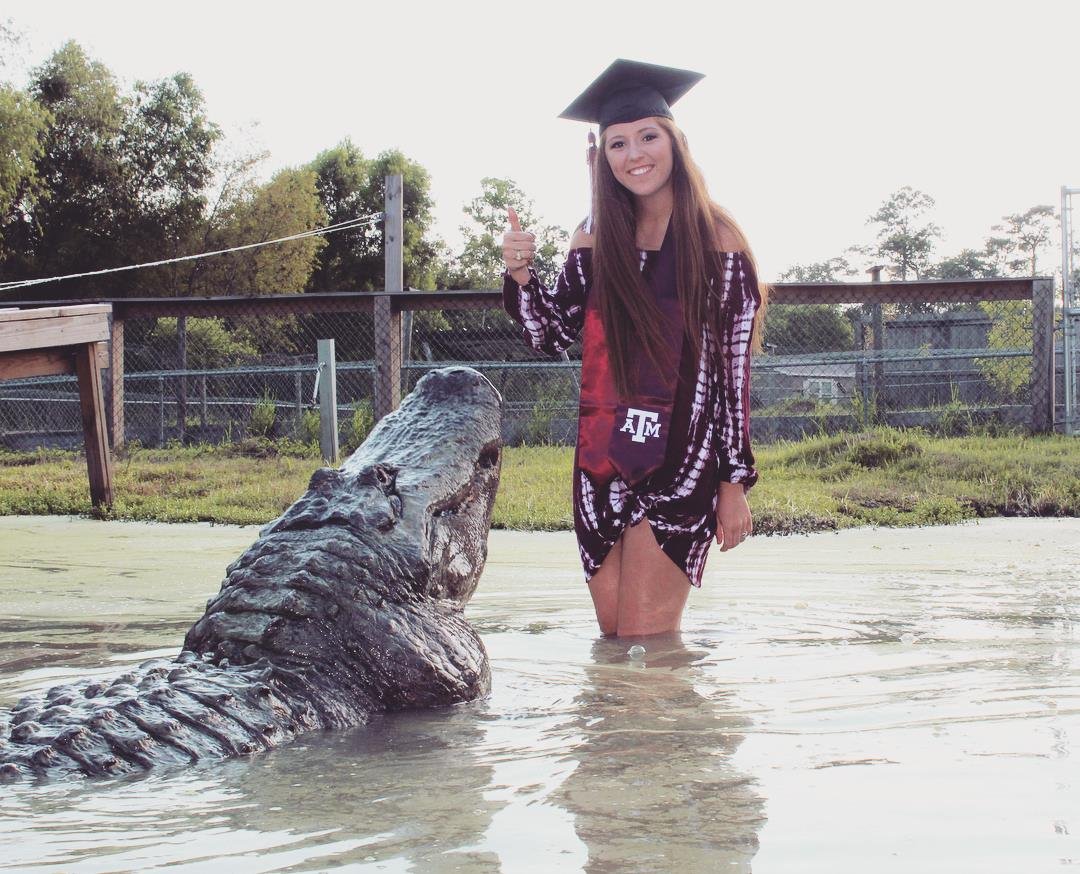 She says that each day she feeds him, tickles his nose and gives him kisses.
Now, a shocking video footage has emerged that shows Mackenzie feeding the giant alligator with her bare hands.
The footage shows fearless Mackenzie feeding the Texas-sized alligator as he opens his mouth wide and Mackenzie drops a treat into it.
Watch how this fearless woman feed the alligator
Video Credit: ViralHog
The spine-chilling video has taken the Internet by storm and since then, she has made headlines all across the world.
"Tex is the one who let me into his pond. He does pick favourites, and I'm honoured he likes me enough to let me get in there and play with him every day." Mackenzie told Fox News.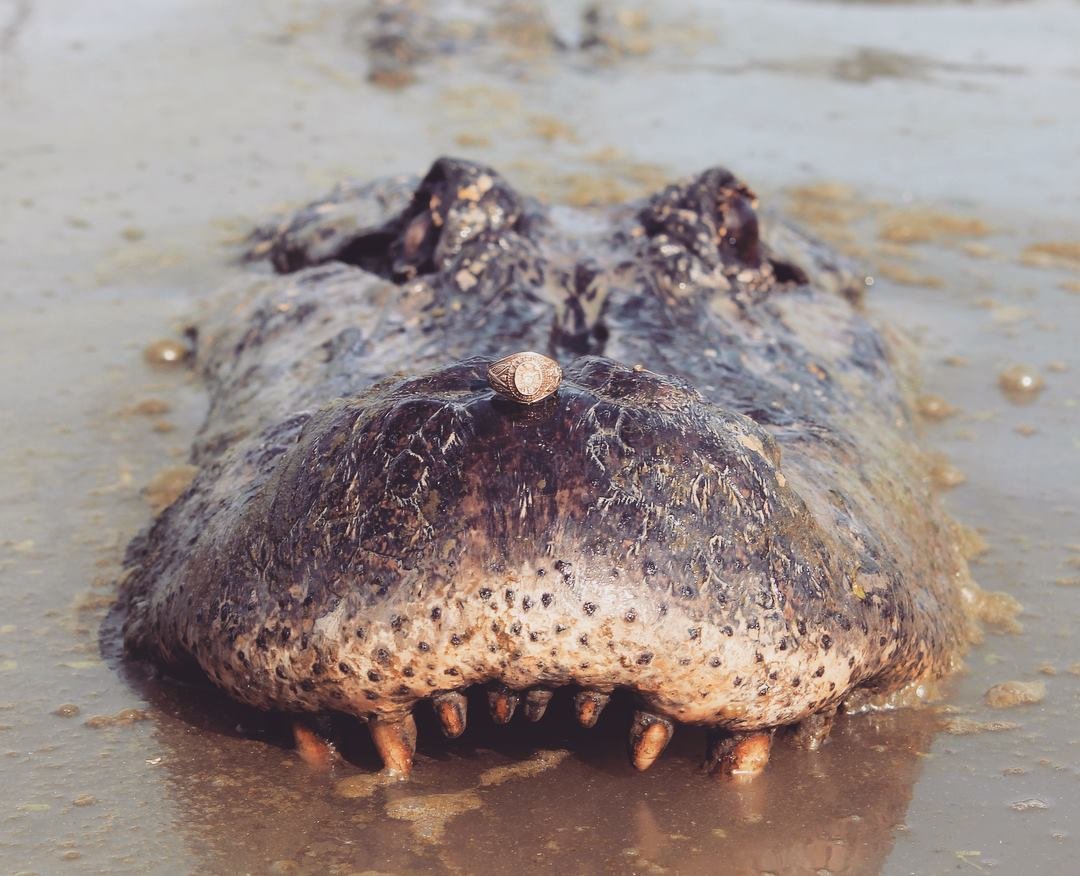 "Whenever you're training a puppy, you commend them for sitting down and give them a treat. When I'm telling Tex to 'come here' using a hand motion I will reward him, tickle his nose and toss food in his mouth.", she added.
But before you question her, let us tell you that Mackenzie is a fully qualified croc expert and has extensive experience working alongside Big Tex.
"Recommended Video – 'Video Footage Shows A Lioness Kissing And Hugging A Foolhardy Tourist At A Safari Park In Russia"
Enjoyed the article? Check out another interesting story below ▼
---

Share this story with your friends and family!
---