When Sheila Mattie's friend called her to say that he had found two baby squirrels injured and in need of help, the kind-hearted woman knew just what to do.
Sheila dedicated herself to caring for the injured baby squirrel and in the process, made a best friend for life.
Out of the two, one of the babies suffered from a broken paw. Sheila knew that the baby squirrel would need her undivided attention; therefore, she took the injured male squirrel home and gave the female squirrel to her friend.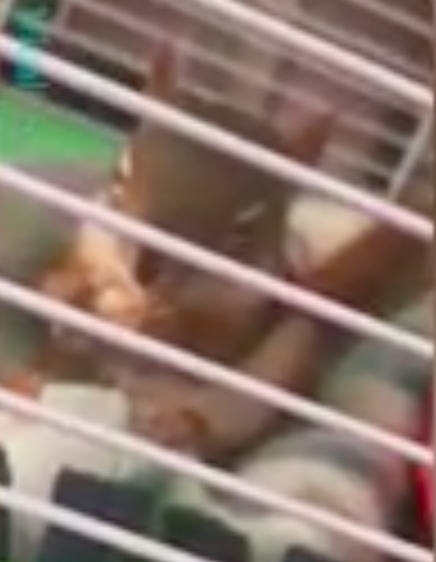 She named the cute little critter Crash Bandipoop and cared for him until he got better and better. Surprisingly, Crash proved to be a sociable little fellow as the time he spent with Sheila, he befriended her sister, her 5-year-old daughter, and even her dog Diesel.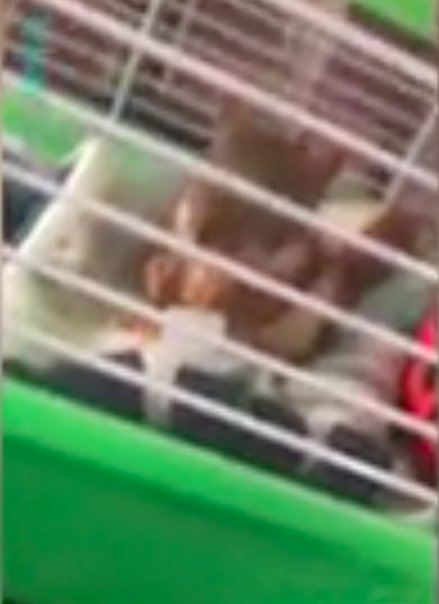 Sheila said that he jumped on her dog's face and as a big brother; Diesel let him jump on him. She fed so much stuff to Crash while he was in her care. However, no matter where he wandered off, he always made sure that he doesn't get too far from Sheila.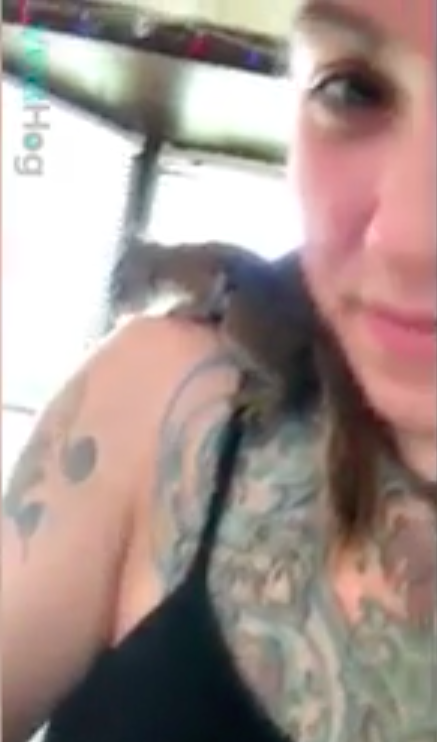 And when she wasn't around, he always freaked out searching for her. Sheila said that his favorite sleeping spot was in her bra. She even took him to work sometimes and surprisingly, none of her colleagues knew she had a baby squirrel sleeping in her bosom.
Jokingly, she said that till today, her dad doesn't know that there is a squirrel in the house.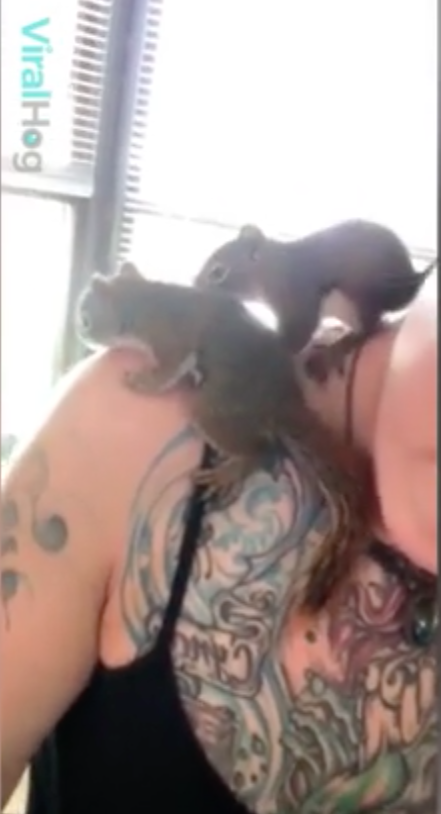 Luckily, baby Crash soon regained his health thanks to Sheila's love and care.
Crash was healed and ready for his adventures in the wild. Sheila knew that the time has come to cut loose the strings and set the squirrel free.
However, the little chap wasn't about to say farewell to his human foster mommy. A week after Sheila released Crash in her backyard, he returned for a catch-up and since then, he has been regularly visiting his human companion.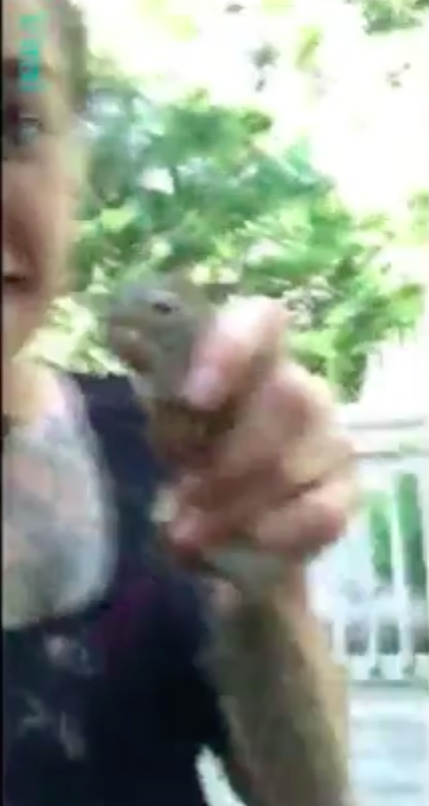 Her story went viral on social media with people describing her and the squirrel's unlikely bond as beautiful and moving.
If you liked this post, share it with your friends and family.
"Recommended Video –'When The House Ain't Big Enough For Both Of Them—What Happens When Cats And Dogs Face Off"

Don't forget to ▼LIKE US▼ for more inspirational stories:)
Enjoyed the article? Check out another interesting story below ▼
---

Share this story with your friends and family!
---