People have long complained of the so-called "selfie culture" that has so many people obsessed with looking good on those self-portraits, sometimes even risking life and limb to do so (and the practice has actually claimed several lives through the years). But you can also add to that the apparent obsession to take a picture of the food one is about to eat especially if it's something special. It seems all those likes and up votes are too alluring to pass up.
But one woman who calls herself a "true millennial" had this backfire on her after the very expensive lobster roll she purchased off the coast of Maine got snatched up by a waiting seagull instead. But that wasn't the funniest part. In the course of taking the picture, she captured the perfect moment the thieving bird stole her sandwich.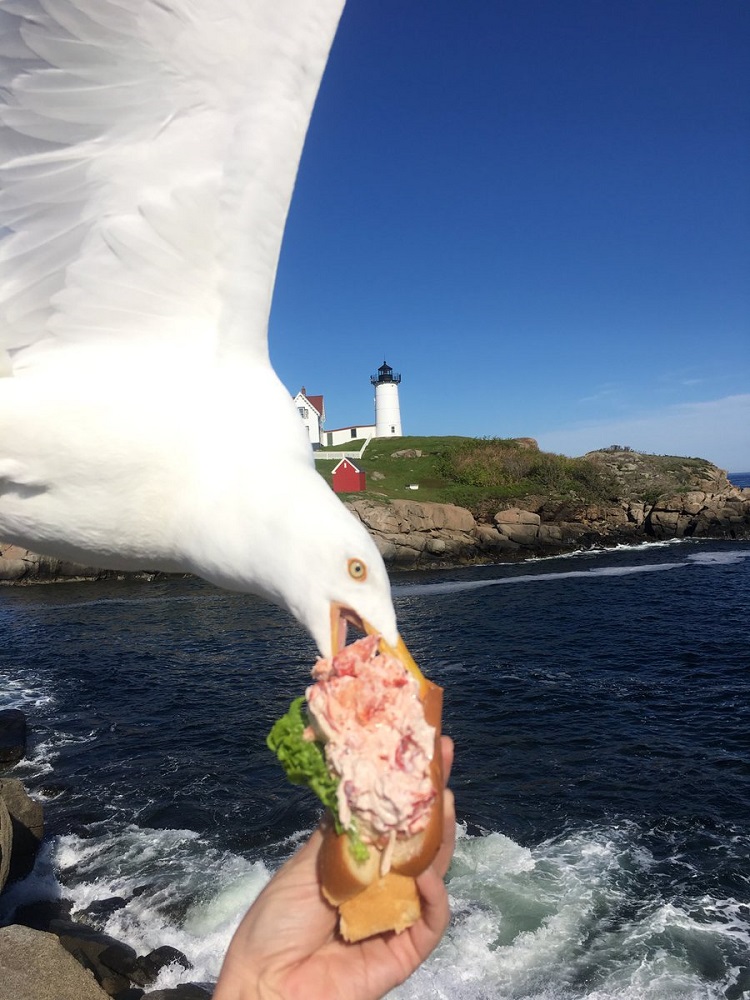 Alicia Jessop, who teaches sports law at Pepperdine University, even put up a website after the incident called seagullstolemylobsterroll.com. She explained that it happened during an impulse trip to Maine following a work conference in Vermont. "I always dreamt of eating a lobster roll on the coast of Maine," she said. "With a few hours to spare, I booked a rental car and drove through New England to York, Maine."
Bordering the famous Nubble Lighthouse is Fox's Lobster House. Since Jessop always wanted to eat a fresh Maine lobster roll, she just had to stop by and ordered a take out.
"I paid the cashier $21.50 and happily crossed back through the parking lot to enjoy the decadent treat with the lighthouse in view," she said. "A true Millennial, I realized I was in the midst of the perfect Instagram moment. So I pulled out my iPhone and maneuvered the lobster roll into the perfect position. The problem was, as I was busy gearing up for what would become the greatest photograph I have ever taken, my lobster roll was being eyed as prey by local fowl."
As the photo clearly shows, the seagull was able to swoop down and snatch the expensive sandwich out from a surprised Jessop. She added that the bird shared the meat with his friends, indicating that "it was apparent he'd done this before."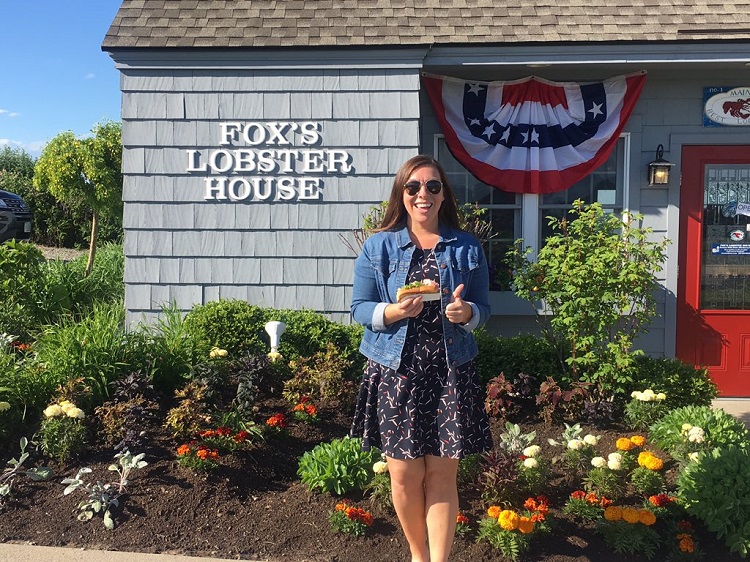 Jessop couldn't do anything else but go back to the restaurant and order a replacement which she, fortunately, managed to finish this time although, in total, the whole excursion set her back by $43.
She sent out a quick tweet about the hilarious if expensive encounter before heading back to the parking lot and when her plane touched down in Los Angeles a few hours later, she found out that her post had gone viral. It has gained over 28,000 retweets and 201,000 likes.
"I had no idea it would go viral, be picked up by news outlets and be shared by people of all backgrounds and beliefs," Jessop wrote on the website. "Laughter remains the best medicine. I hope my accidental photograph brings you a smile."
Recommended Video!
"Owner Found Out Her Parrot Made The Shopping List And Was Trying To Order Her Favorite Meals"