What the fluff challenge videos are so adorable. There are so many What the Fluff challenge videos that we absolutely adore and love to see again and again.
The way the owners trick their pups and the way they react, searching for them everywhere make my heart melt.
What the fluff challenge is the only challenge that I enjoyed thoroughly but here is a video that shows a dog owner attempting What the Fluff challenge and failing miserably.
Scroll down to watch the video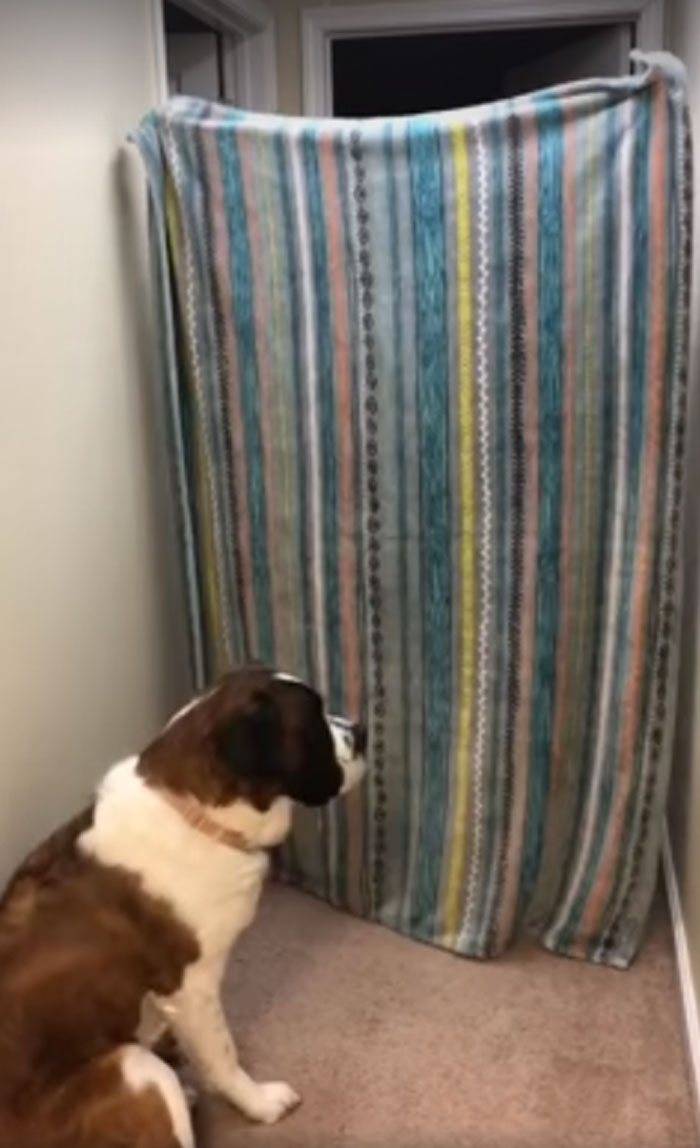 This video is not like other What The Fluff challenge videos but it will leave you in stitches like any other What the Fluff challenge videos.
Watch the video bel0w
Video credit: Jerri Deneen Mathis/Facebook
In the video, a dog owner can be seen pulling the blanket up and down to tease her dog. The dog is waiting patiently and has no clue what is going on.
She was supposed to run through the door to her right but unfortunately, she smacks her face and body into the wall, leaving the cameraman laughing out loud.
The poor dog, who had no clue what his owner was trying to do with that blanket, runs away.
The video has received more than 100k likes and 200k shares, leaving everyone in stitches.
Well, I too laughed out loud!
Recommended Video!
"Test Yourself To See If You Have Ocd. This Most Unsatisfying Video Will Trigger You"
Enjoyed the article? Check out another interesting story below ▼
---

Share this story with your friends and family!
---