LIKE OUR PAGE

Well, it is everybody's dream to throw their jobs and societal chores and go on to live like a gypsy. No tension, no fear, no one to look out for, just you and your stuff. It seems like a fun thing to do and many people have taken this big step early in their lives.
It seems easy and fun but you just can't run away from responsibilities this is the reason why Sharon waited till retirement before turning her life completely nomadic!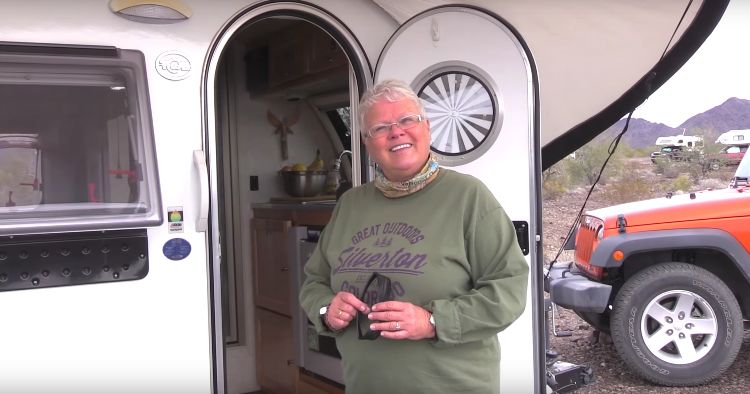 She was a pharmacist by profession and when she retired, she decided to lay a new path for her life. Nomadic lifestyle has always amazed Sharon so she decided to get herself a nomadic life.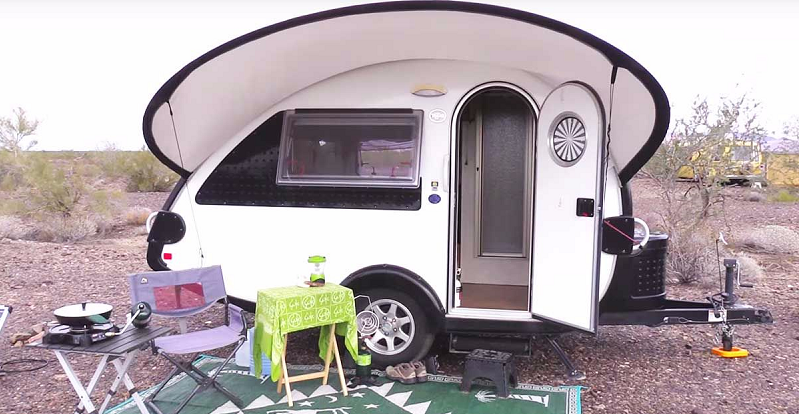 She told in an interview that her heart always wanted to roam free and this was the right moment because she was free from all her duties. She spends nearly $15000 for a 2015 [email protected] [email protected] S model teardrop trailer which she calls her home now. She uses her Jeep Wrangler to pull the trailer wherever she goes.
The trailer is lightweight, merely 1700 pounds; thus, it doesn't take much for a 4-door jeep to pull it. It is so tiny and cute, it can be parked anywhere; it doesn't use much of a parking space.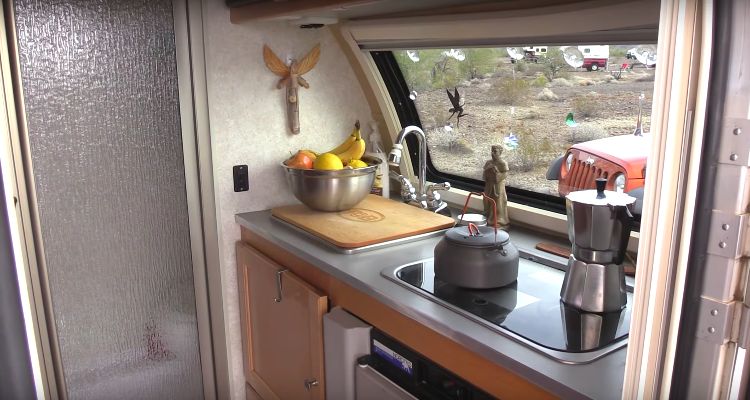 The trailer drains its power from electricity or it uses clean energy of the sun for power. There are three solar panels installed on the roof of the trailer which can easily fold back into the trailer when not in use.
Sharon also had larger trailers, but the tiny teardrop is her favorite. However, she said that it was difficult in the beginning to live in a tiny containment space, but with time, she began to love her tiny trailer.
The teardrop trailer of her contains a small kitchen, propane powered 3-in-1 refrigerator, a battery, two burner stove and sink with a cutting board cover. But she prefers cooking outside, enjoying the view of the landscape.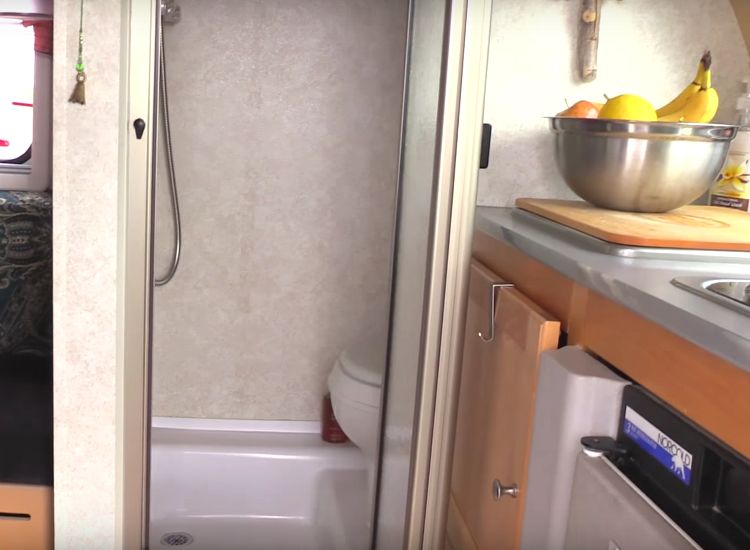 She explains her purpose of living like this. She says that in today's world, we all are bounded to do the same thing that is; going to work and coming back home. You are not really getting any exposure to nature. She says that living like a nomad has helped her experience nature and people.
It is a small trailer – 12 feet long and 5.9 feet tall. So, you will probably get sick of staying on a tiny rig for hours. She says that she only goes inside the trailer to rest or sleep.
The trailer comes with a pre-installed furnace but she often uses her propane heater to heat up things. The trailer sports the smallest bathroom you have ever seen. It is small enough that barely a single individual fits inside it.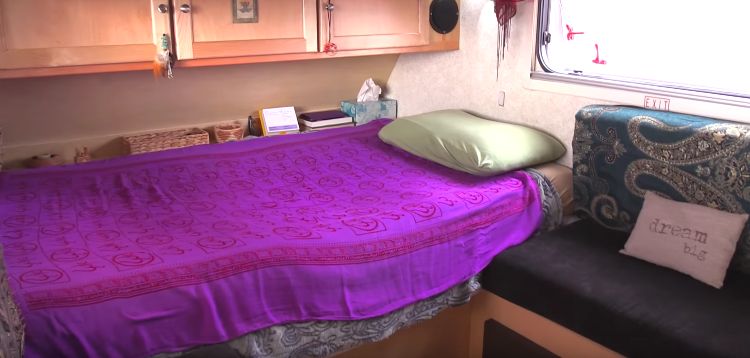 The sofa which also acts as a bed provides a comfy sleep. Sharon easily folds it anytime she wants whenever she likes to watch some TV. She can watch her favorite movies anytime as the entertainment set has a provision for CD/DVD player.
When the mercury is at the top, Sharon turns on her air conditioner that runs on electricity. She has customized the trailer and has provided it with a lot of windows for proper ventilation.
She said that living like this has helped her garner loads of friends. Would you throw out your social life and go on to live like a nomad? Do you think Sharon is leading healthy life living like a nomad? Comment your thoughts and opinions.
Don't forget to ▼LIKE US▼ for more stories!
LIKE OUR PAGE