44-year-old Therese Okoumou, who climbed the Statue of Liberty on Independence Day, was revealed to be a Congolese immigrant. She was arrested in August 2017 for assaulting a cop during a protest, and it has been revealed that she attends an anti-Trump demonstration every week.
Authorities took the woman from the monument at 6:30 pm wearing a t-shirt with "Trump Care Makes Us Sick" on one side and "Rise and Resist" on the other.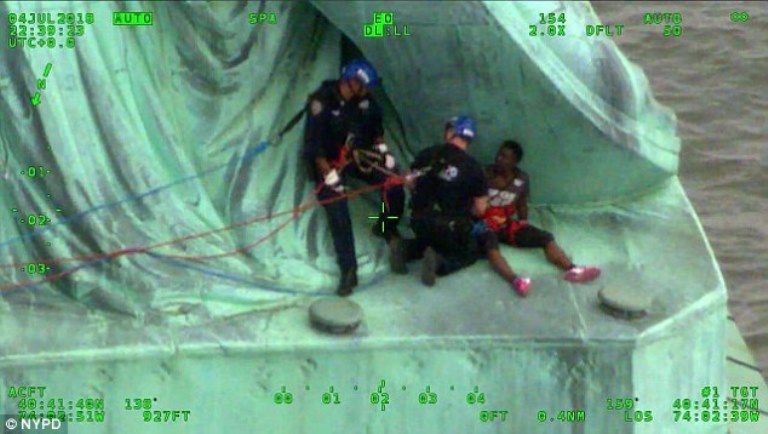 A resident of Staten Island, Okoumou is very active in anti-Trump protests and is also a member of Rise and Resist for four or five months.
According to New York Daily News, she was arrested last year for trespassing and obstruction of government administration at a demonstration at the New York Department of Labor. Okoumou was charged with misdemeanor assault after hitting an officer with her foot.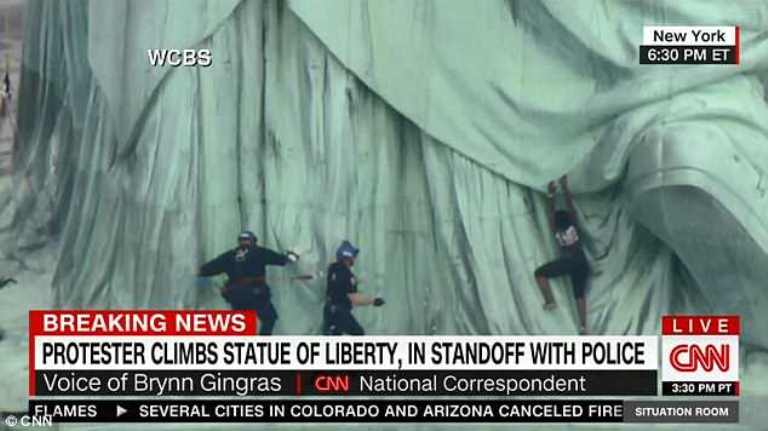 Tito Rivera, the superintendent in her apartment building, said that "she's very outspoken about the Trump administration."
Okoumou has been charged with trespassing, disorderly conduct for scaling the icon of freedom and interference with government agency functions, facing up to one year and a half in prison.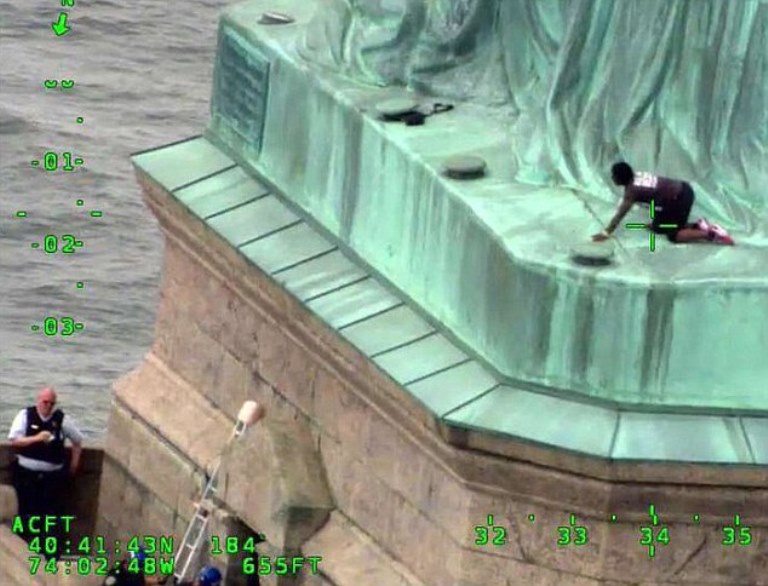 During her stunt, around 4,500 tourists were evacuated from Liberty Island. Officials were worried that Okoumou's action would damage the monument because of the area where she was stepping. Then, she was taken to the nearest hospital so she could be checked as she spent hours in hot conditions.
Manhattan federal prosecutors charged Okoumou with three misdemeanor counts for climbing to the base of the monument and resisting orders to come down as she suspended on Lady Liberty's right foot. They also said that her stunt deserves prison time as the protest posed a risk to the NYPD officers and caused a mass evacuation.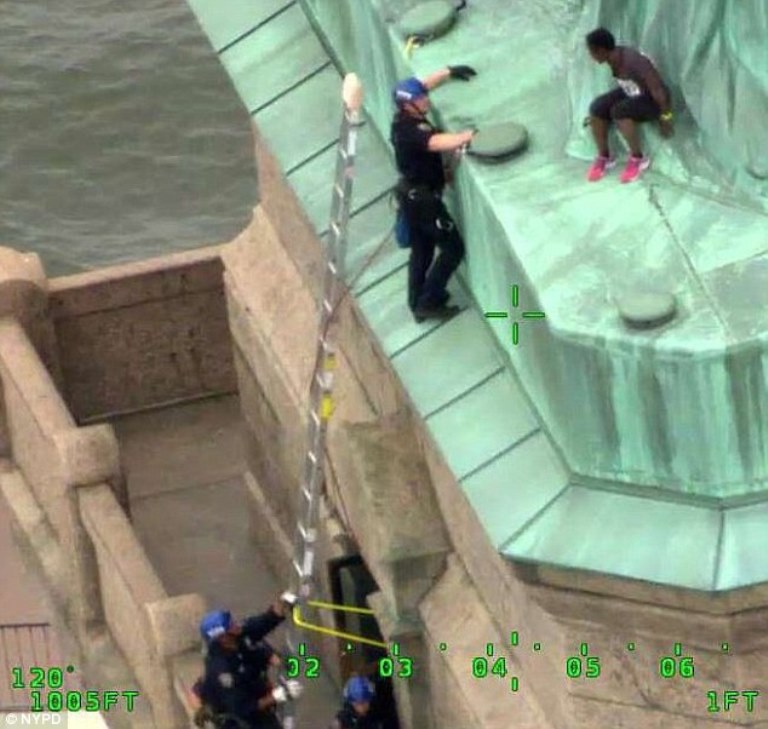 On that same day, seven Rise and Resist members were arrested by police after spreading out their anti-ICE banner. These protestors will be charged with unlawful protest. According to a press release from the group, their actions were a carry-on from the nationwide End Family Separation protests.
"An ABOLISH ICE banner was hung from the statue, and activists spelled out the same message on their shirts. Dozens of tourists cheered on the activists, and the protest was broadcast via live stream over social media," they said.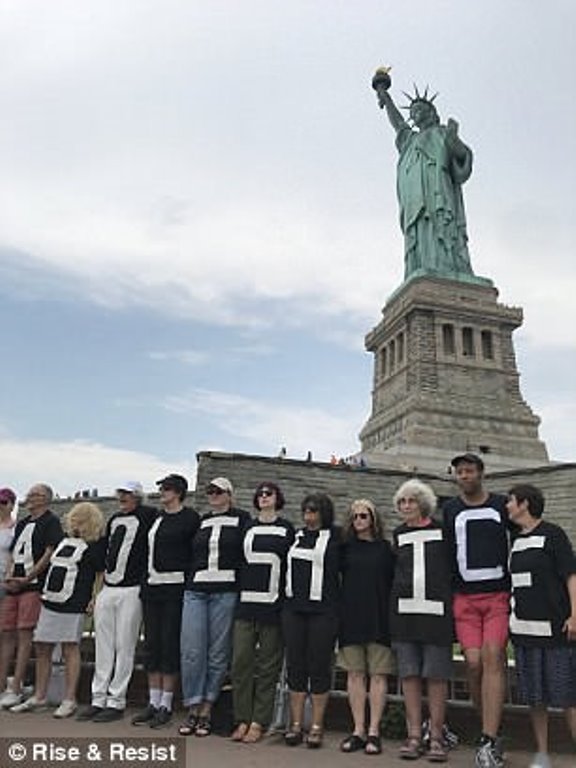 "ICE has proved to be a threat to our liberty and way of life and should be abolished," Rise and Resist member Leon Kirschner said. "They go after the most vulnerable among us, acting without due process to detain people. For-profit companies are making money off family separation. This has to stop now."
What's your take on this? Let us know in the comments section below!
Recommended Video!
"8-Year-Old Boy Waited Patiently For Trump's Attention Gets A Kiss On The Head"
Enjoyed the article? Check out another interesting story below ▼
---

Share this story with your friends and family!
---