Most of us can appreciate butterflies in the sense that they are beautiful to look at and we know that they feed on nectar. But do we actually care enough to go out of our way to treat one that is injured? One woman certainly does.
Katie VanBlaricum, the founder of Insect Art, performed a wing transplant on a Monarch butterfly.
Watch the video of the transplant below.
Video credit: Rumble
She did this after a local zoo contacted her about the deformed insect and requested her help in "repairing" the poor creature's wings. And boy did she succeed!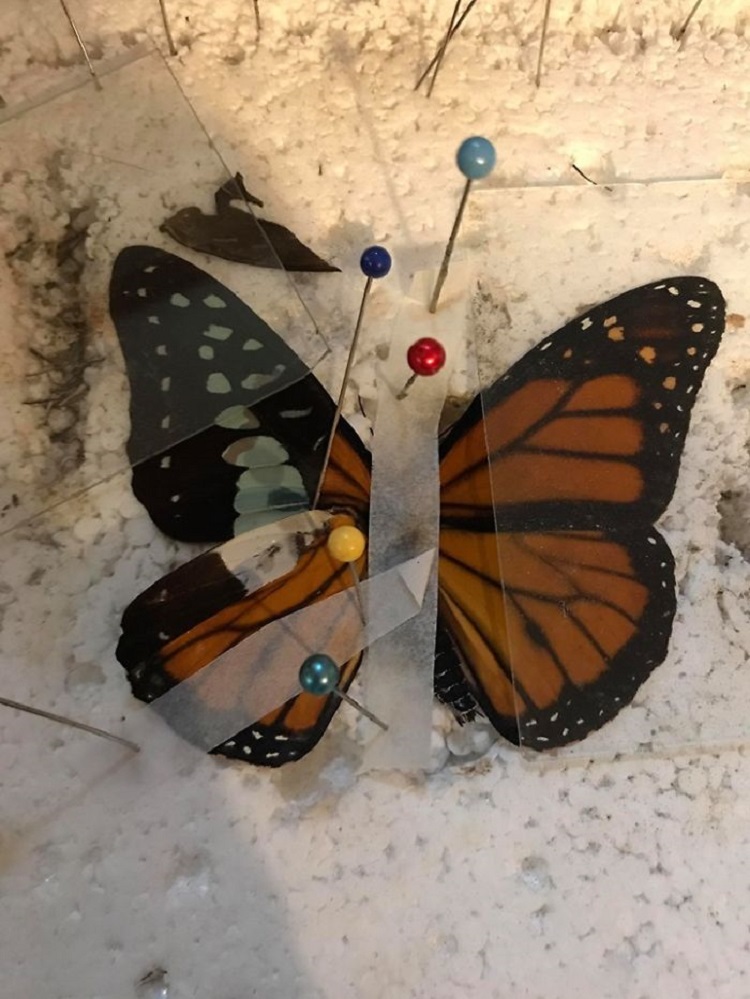 She shared the rescue operation on Facebook and it went viral, gaining 33k shares in the span of a few days. She wrote in her post: "I don't usually do live butterflies, but now the zoo found out that I can and they're bringing me patients. This one was deformed out of the chrysalis, so I did a wing transplant. Hoping he can fly tomorrow."
The "butterfly doctor" said in an interview that she didn't find the operation difficult because she makes a living out of handling dead insects. She completed the whole operation in less than five minutes to avoid stressing out the butterfly.
"I have a friend who works at a butterfly conservatory, and I have seen his 'Frankenstein' butterflies flying around there, so I knew it was possible," said Katie. "I asked him for advice, as well as consulting the internet."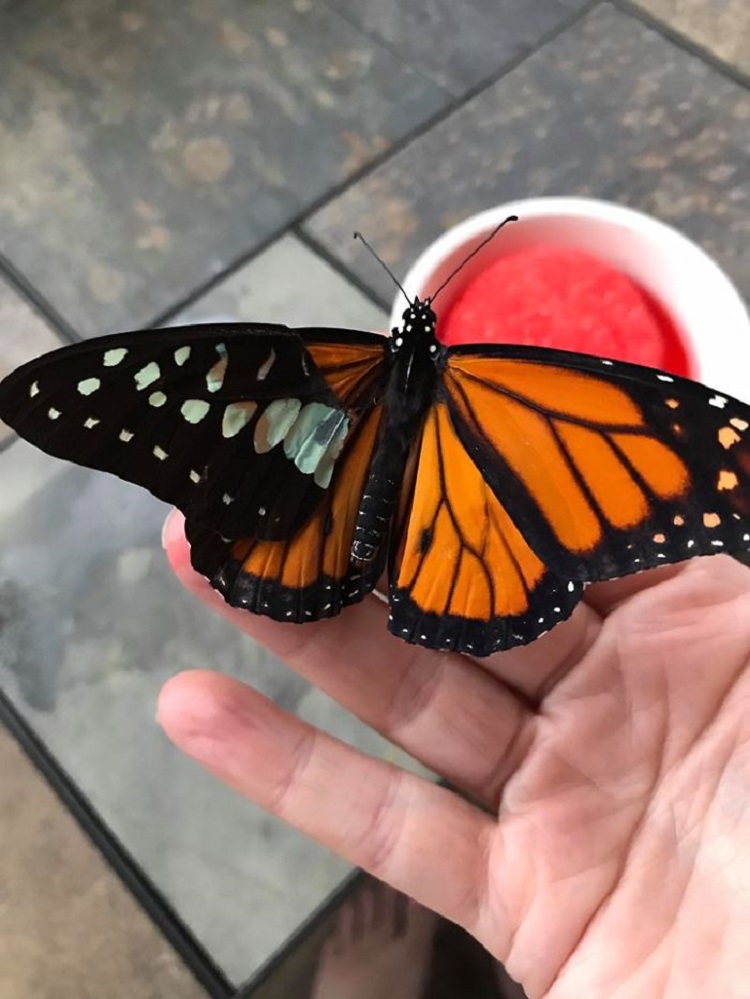 Katie has always been interested in wildlife and insects and this is reflected by the fact that she has spent the past 14 years creating insect art.
"I did take some entomology classes in college, but my degree was in Anthropology. My favorite thing about insects is their diversity," explained Katie. "Any shape or color or behavior you can dream up, there's an insect for that! I am very much inspired by people like Steve Irwin whose passion it was to make the world love the underappreciated animals."
Apart from her insect art, she has also been working as a volunteer for a wildlife rehab center for the past 10 years. She also works as a guide at a local zoo. Although this sounds like much, it's nothing to Katie because she loves helping animals and people alike.
Believe it or not, helping troubled butterflies doesn't occupy the majority of her time. She spends a lot of her time re-hydrating dead insects to give them an almost lifelike appearance and then creating amazing jewelry out of them.
Recommended Video For You!
"Girl Whose Neck Bends At 90-degree Angle Desperately Waiting For Life-saving Surgery"