Most people have experienced situations where they enter a shop to buy something but come out with a whole lot of stuff that they didn't mean to buy. What could be the reason behind this?
Below are 6 major examples of people buying things different from what they first intended to buy as well as ways to prevent each kind of behavior.
#1. Persuasive Shop Assistants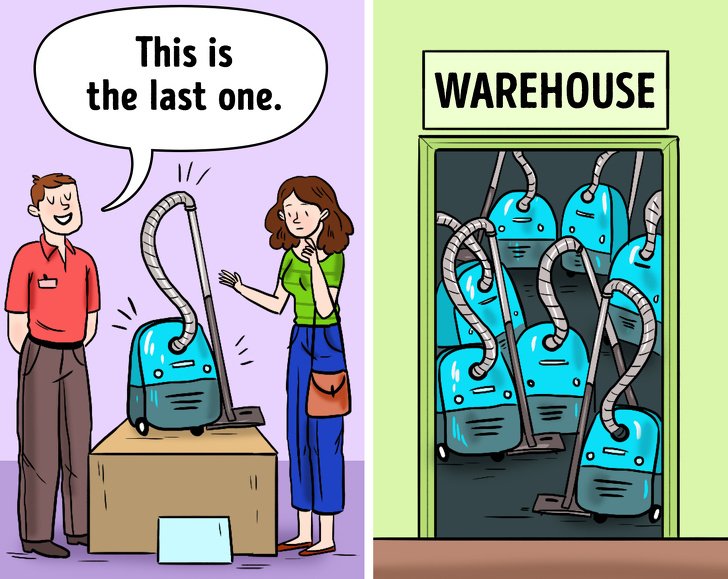 Many shop assistants know exactly how to persuade people. They make you believe that their item is the best and you will find nothing better. Shop assistants will persuade you that their item is something much more worth buying than the item that you intended to buy.
How to prevent this?
Search information online about the item you are intending to buy in order to ask less questions because shop assistants target customers who can't decide which item to buy as these people are easier to convince to buy another item. Another way is to go shopping with friends as it would harder for the shop assistant to convince a group of people rather than only you.
#2. Cheap Price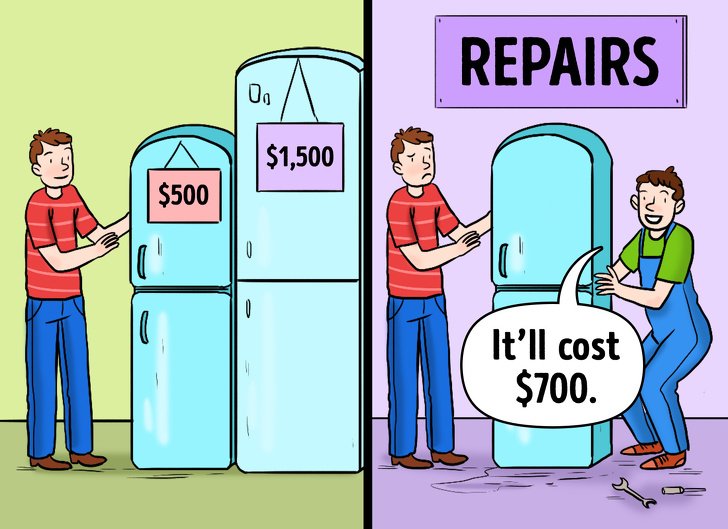 We may buy cheaper priced items of the thing we really need because we want to save money. But sometimes this benefit can be short lived. For example buying cheaper items can save you money but those items may last shorter than the more expensive one. This leads you to buy a new product and spend more money.
How to prevent this?
Like the saying goes, "buy nice or buy twice." Instead of paying for repairs and replacements buy something with a good quality that would last long.
#3. Sales And Promotions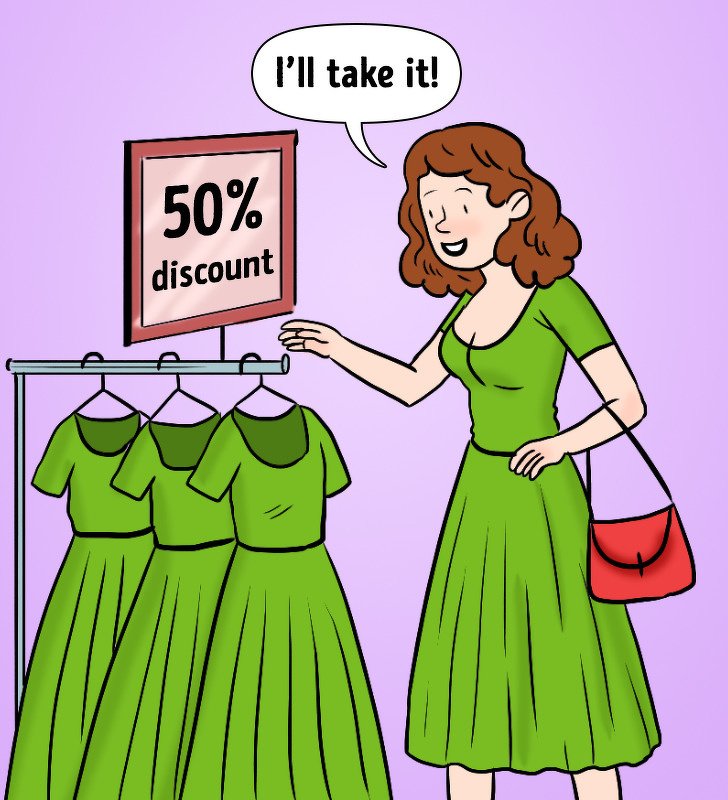 This is one of the most common reasons why people buy things they really don't need. Stores offer a 50% discount, limited sales or buy 2 get 1 free sort of promotions. It seems to be quite a bargain and a good way to save up money so we end up buying things that we don't need.
How to prevent this?
Look at the item itself and not the discount or the promotion, think to yourself if you really need the item because most of the times you are attracted to the discount and products and not the item itself.
#4. Impulse Purchase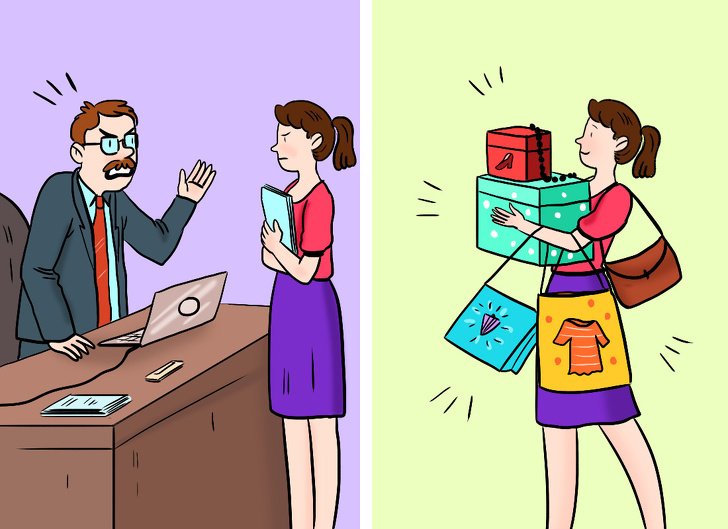 You had a bad day and decide to make yourself feel better, or you got a bonus from and decide to reward yourself and end up buying something on a spur of the moment. But the happiness from impulse purchase will be gone really fast while the item you bought will be forgotten or will even make you feel like you wasted your money.
How to prevent this?
Impulse purchase happens due to a lack of positive emotions. Try to find an activity, besides shopping, that will help you lighten your bad mood and lessen stress.
#5. Diderot Effect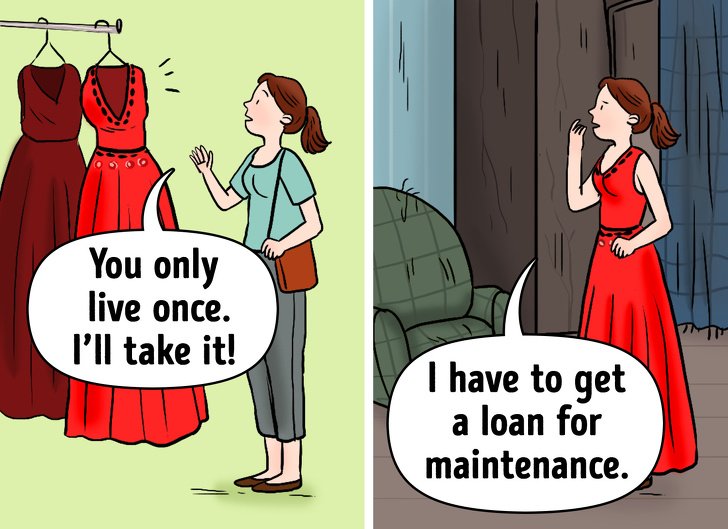 The diderot effect is when you buy something new it makes your other possessions look old because you compare it with a new item, so you end up replacing the other ones too. This is a never-ending process which will eventually make you replace your new items with something newer.
How to prevent this?
Before you make any purchase, try to understand the exact reason and expectations behind your purchase. If you don't have a legitimate reason or expectation then try not to make the purchase.
#6. Bandwagon Effect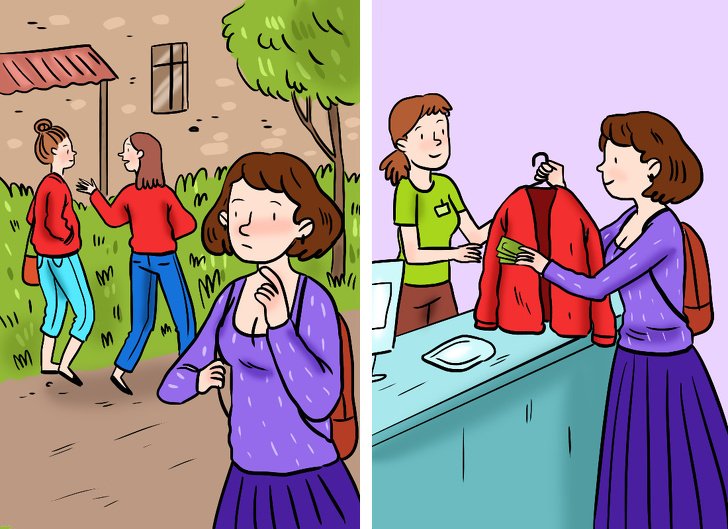 This is when a person buys an item because it's fashionable or trendy and everyone else also has it. This item may not suit your lifestyle but you still purchase it because you don't want feel left out.
How to prevent this?
Before you make a purchase, ask yourself, "Why do I want to buy it?" Perhaps you really like this thing and you need it. Or maybe you've just fallen under the influence of other people.
Share your own experiences of purchasing something that you regretted it later in the comments below!
Recommended Video
"13 Simple DIY Car Cleaning Hacks To Keep the Inside and Outside Of Your Car Spotless"
Enjoyed the article? Check out another interesting story below ▼
---

Share this story with your friends and family!
---