A disabled man in Indiana was crossing the streets in his motorized wheelchair on April 3. He hit a pothole that was in the middle of the road. This resulted in him flying into the ground. But what happened after this accident was quite a beautiful thing.
A motorist named Carissa Brammer was driving down the West 86th Street before the traffic would worsen. At Monon Trail pedestrian she stopped at a red light.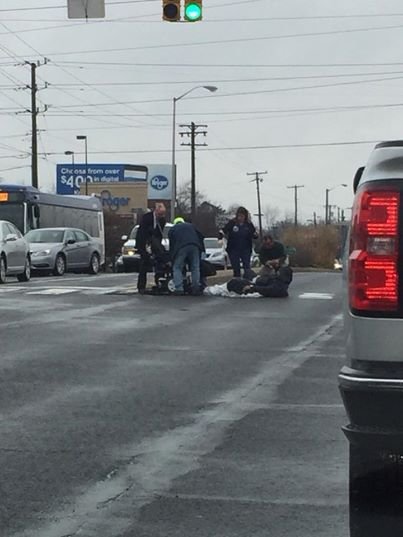 The moment she halted her vehicle she saw a man flying across the road. She explained that the man's wheelchair had hit a pothole which made it upside down. This caused the man to fly and he laid flat on his back in the middle of the street.
When Carissa Brammer was about to get out of her car to help the disabled man, she noticed people swarming in to help him. Some of these guys were in suits, one was a furniture delivery guy, an Asian man, a few black men.
This incident proved that we all stand united in crisis. It does not matter where you belong to or what color your skin is, at the end of the day all of us are humans. It was a beautiful sign to witness.
They helped him to get back to his chair. What surprised the woman even further was that despite the lights turning green, not a single car moved from its position and there wasn't even a single honking. Everyone froze until the man was carefully picked up and placed comfortably back in his seat.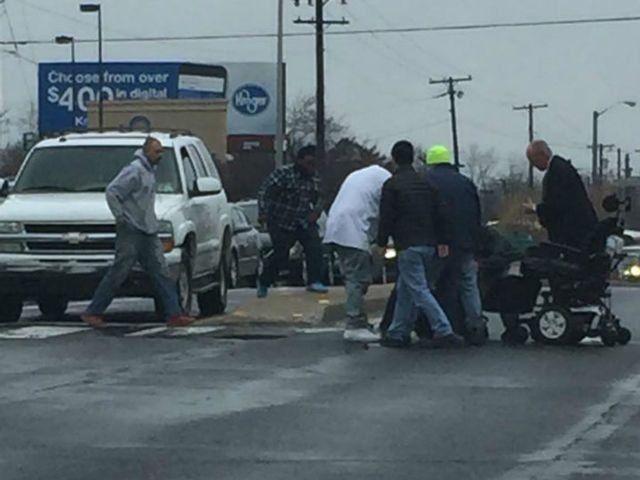 Brammer captured the moment on camera and uploaded in on Facebook the next day. The post gained much attention and went viral soon. She received all kinds of comments on her post.
Brammer revealed that she had tears in her eyes to see how much good existed in the world. The guy who was identified as Marcus Holder was grateful for the help.
Marcus' wife, Angela stated that she was grateful to all the people who showed patience on the street to help her husband. Marcus did suffer a few complications due to the incident.
The pothole has been repaired after the accident. The Indianapolis Department of Works has issued a statement responding to Angela's concerns.
The department monitors many of the channels to find out about any infrastructure renovation that may need attention and try to repair it as soon as possible.
Share this story with your friends and family.
If you liked this post, we would love to hear from you :)
Follow

@smalljoys_of_life
Enjoyed the article? Check out another interesting story below ▼
---

Share this story with your friends and family!
---