LIKE OUR PAGE

With the increasing rents and house prices, living alone isn't feasible for many people out there so sharing room with someone has now become a norm in many countries. Living with roommates can be either a joyful experience full of fun and life, or it can be a nightmare comprising of bad things like empty toilet paper rolls, unwashed dishes, and even bad smells.
But in any case, there is an incredibly high chance of everyday matters getting weirder and funnier. Jimmy Fallon was quick to realize this so he recently asked his fans to send in the weirdest stories about their roommates. The response was amazing and people all over the world shared hilarious stories about their roomies ranging from underwear recyclers to snail movers and many more.
Bored Panda compiled more than 300 stories, out of which, we have selected the best ones for you that are sure to make you laugh. So, check out these fun little stories for yourself, and also don't forget to share your own story in the comment section!
#1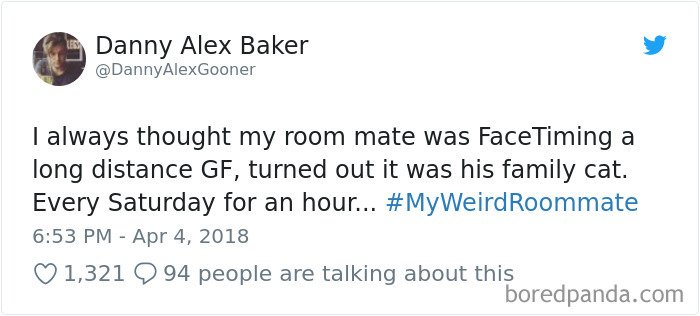 #2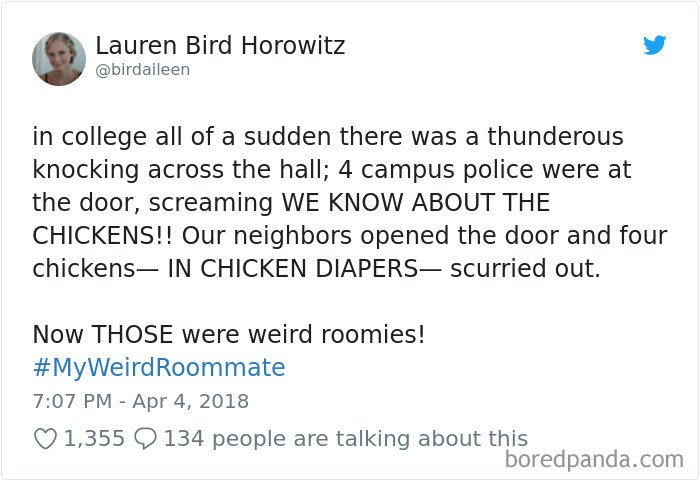 #3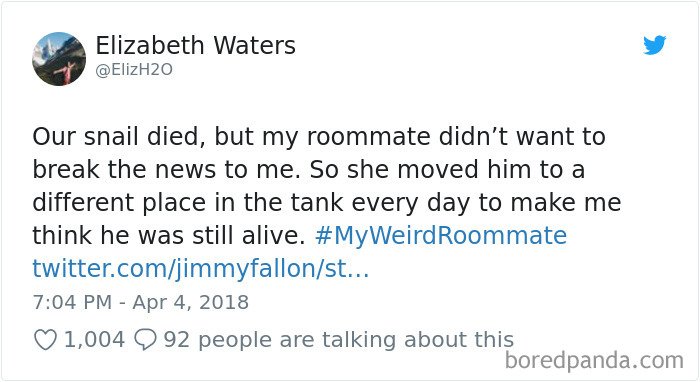 #4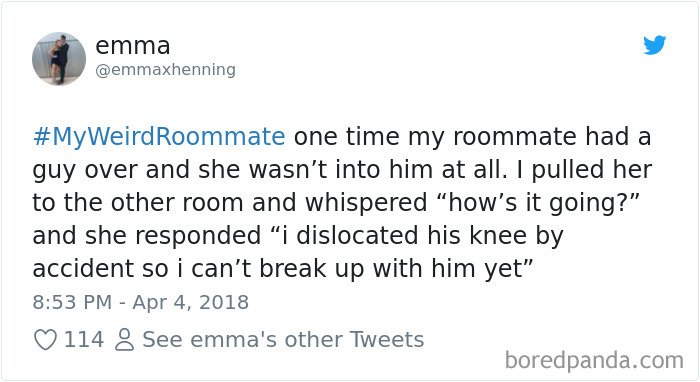 #5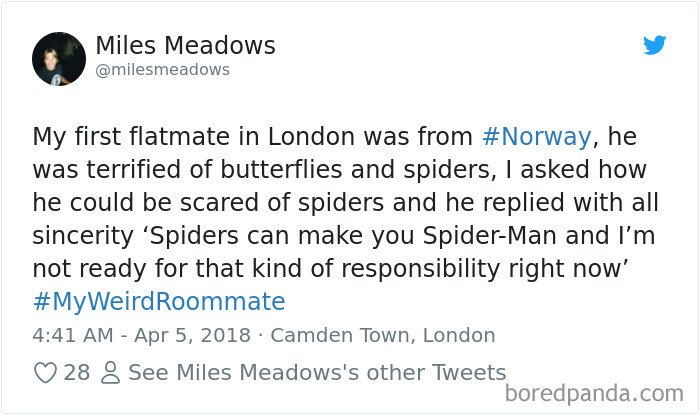 #6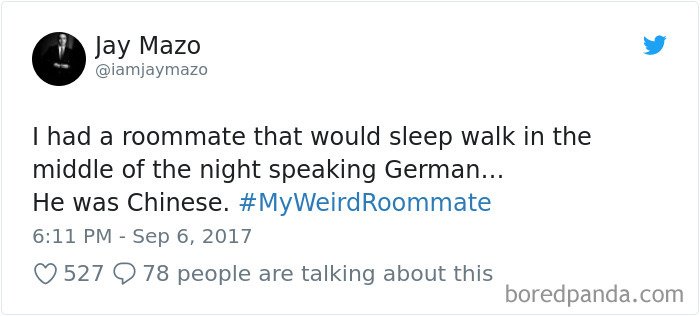 #7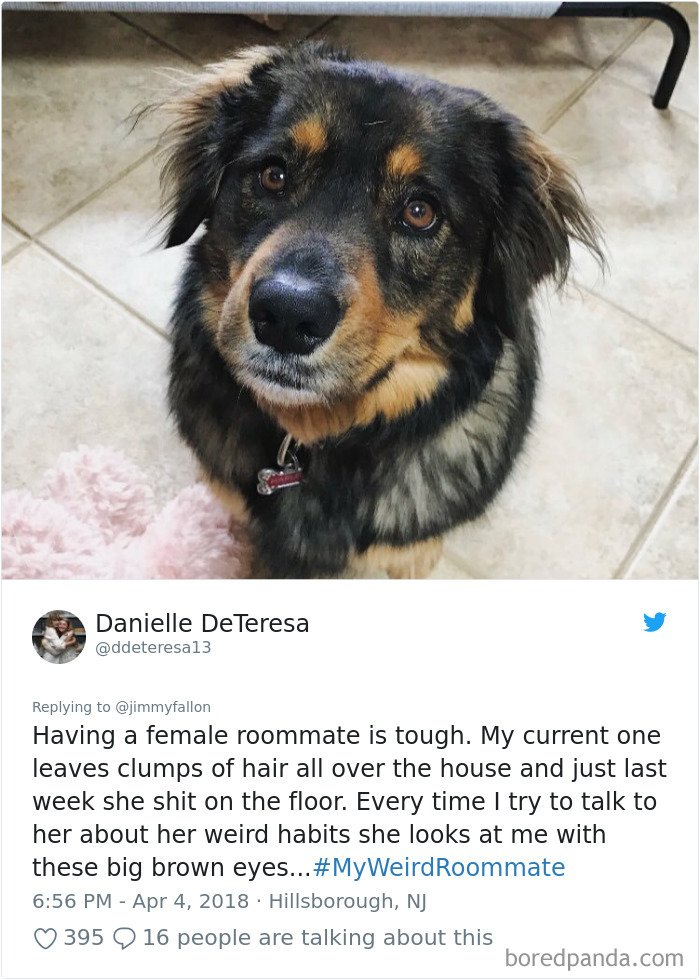 #8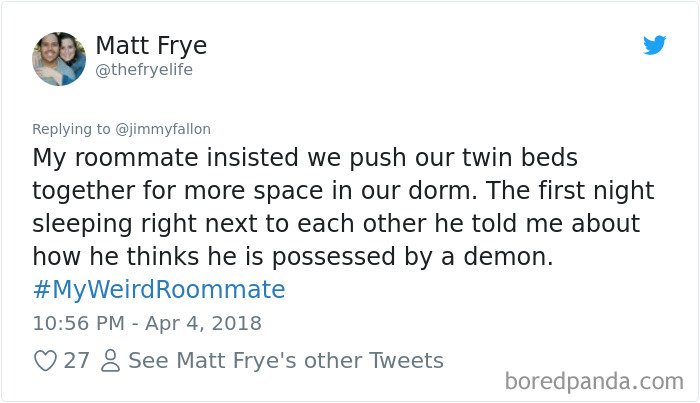 #9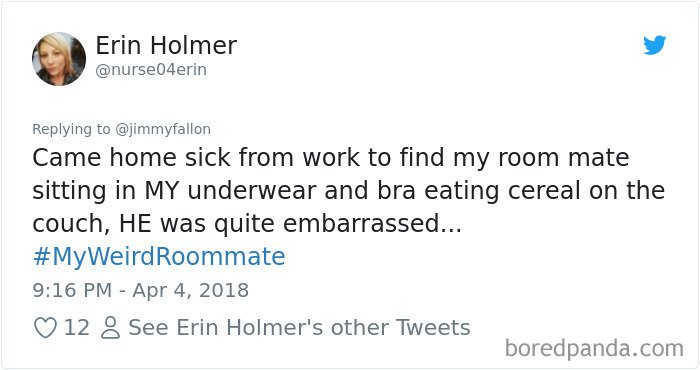 #10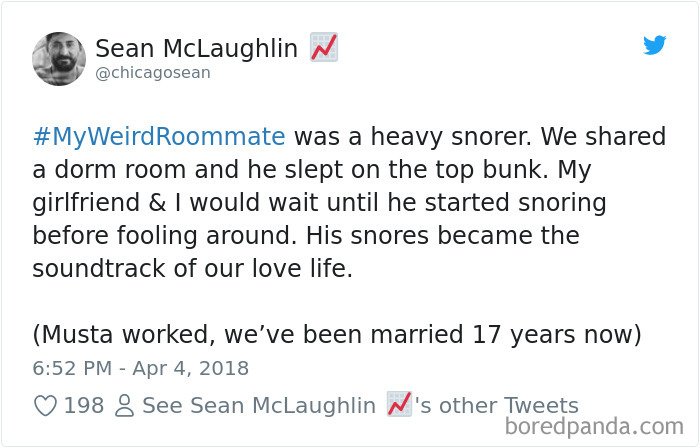 #11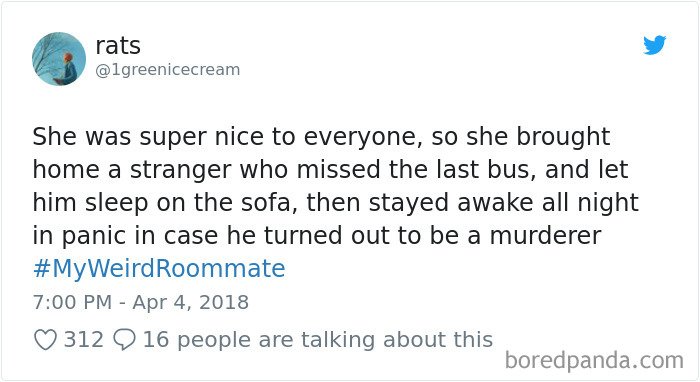 #12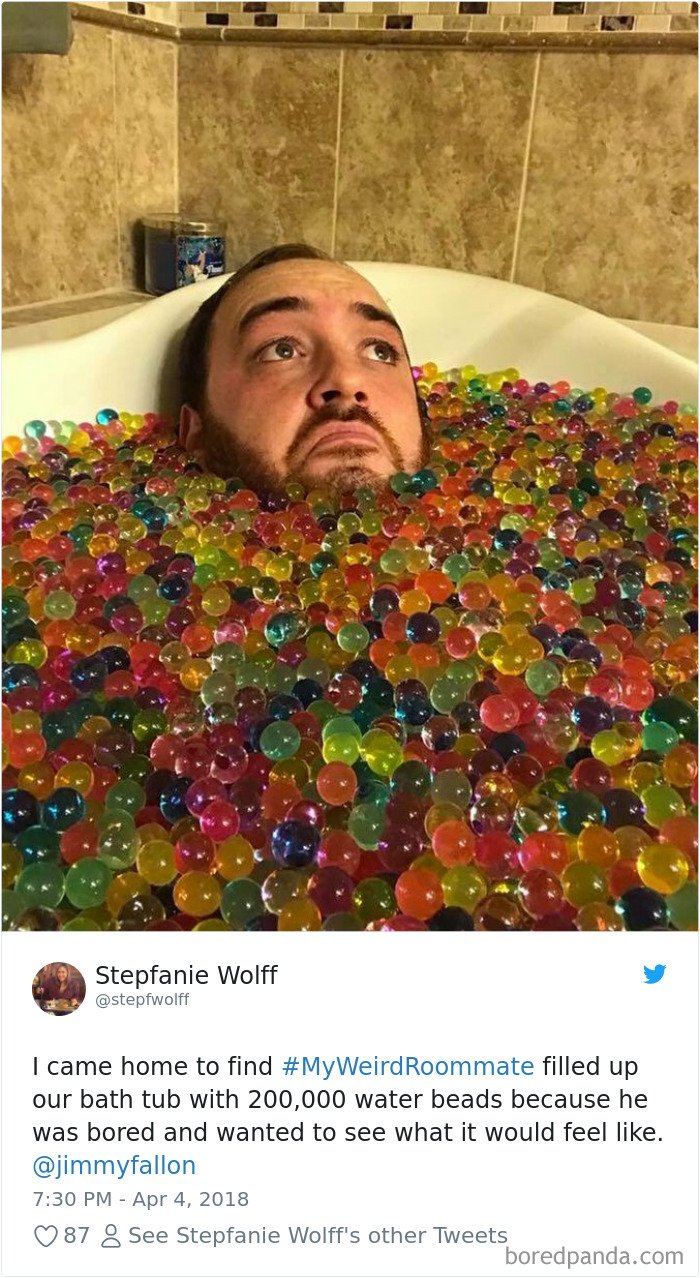 #13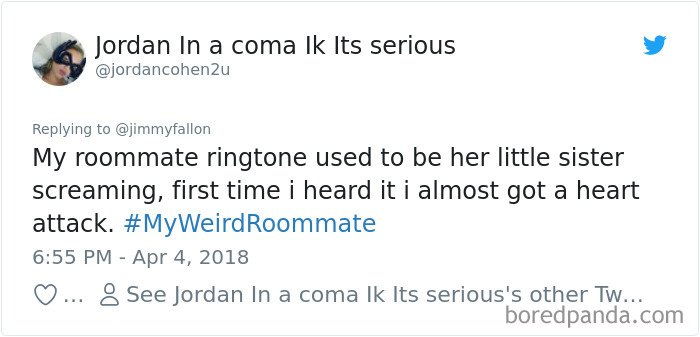 #14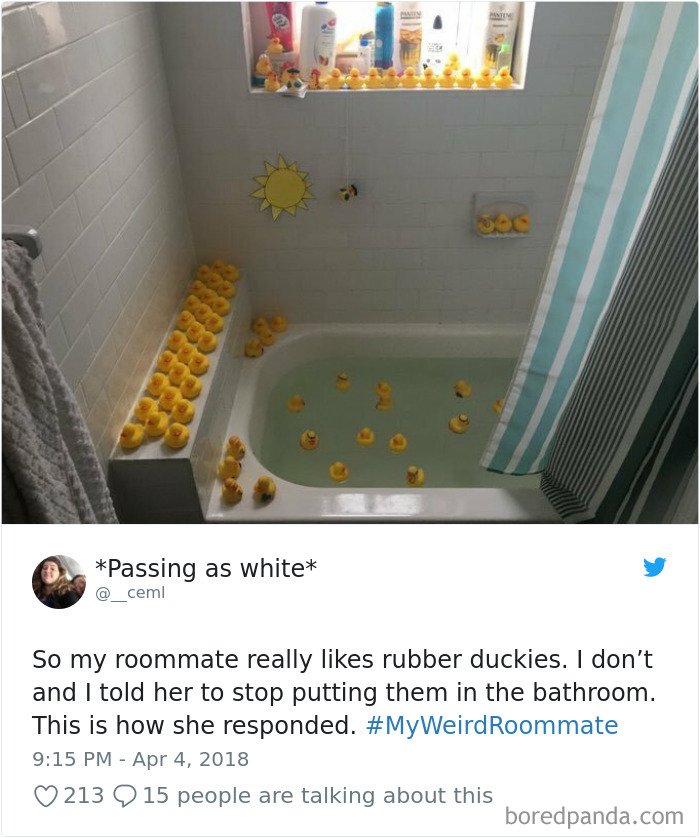 #15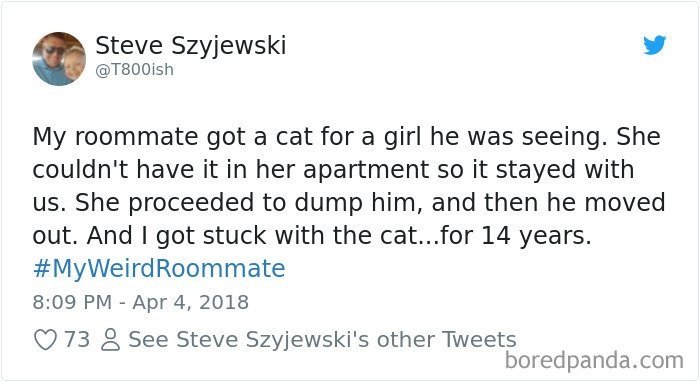 #16
#17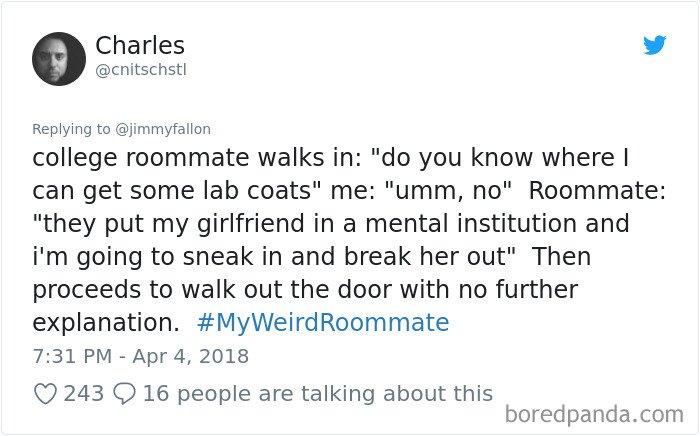 #18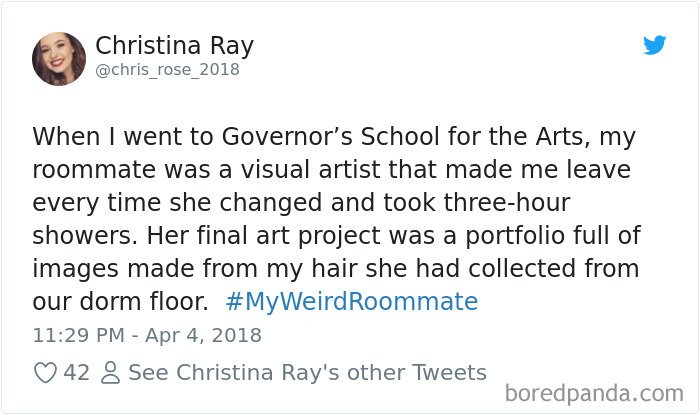 #19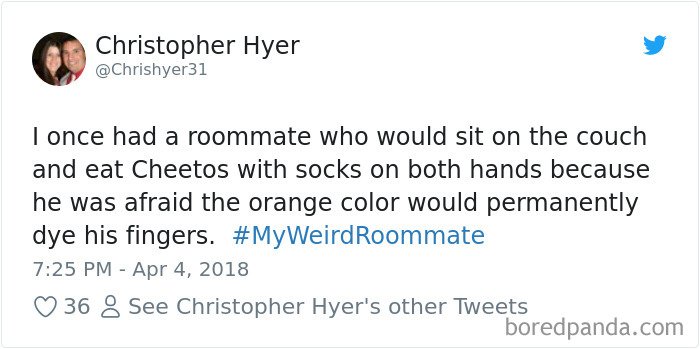 #20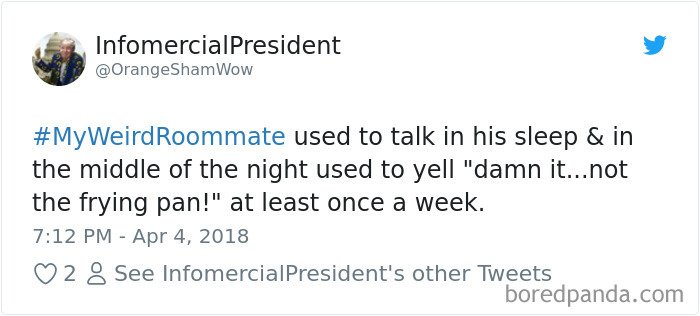 #21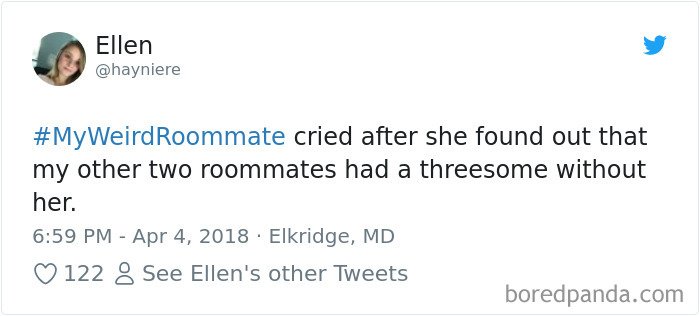 #22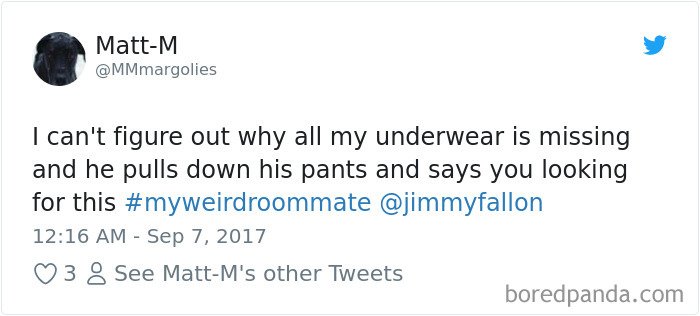 #23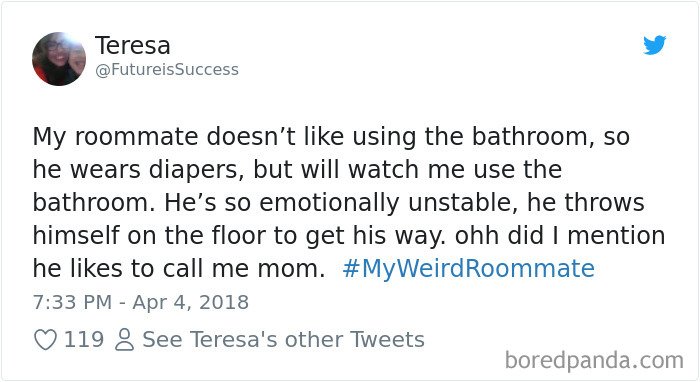 #24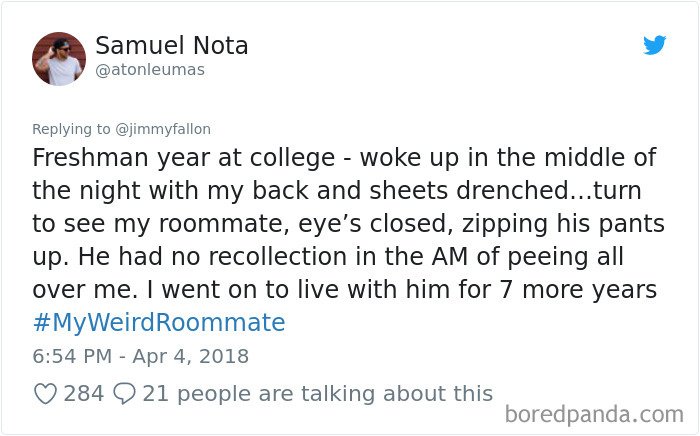 #25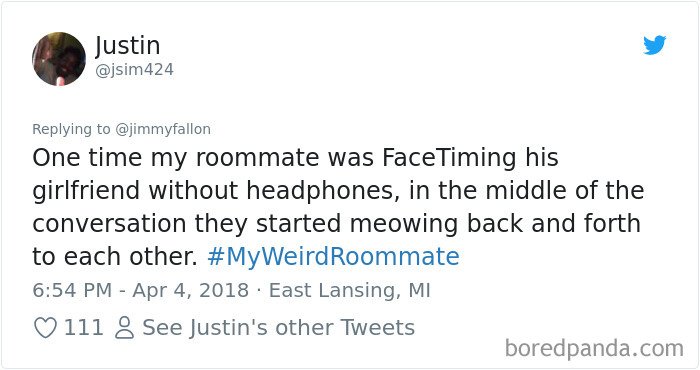 #26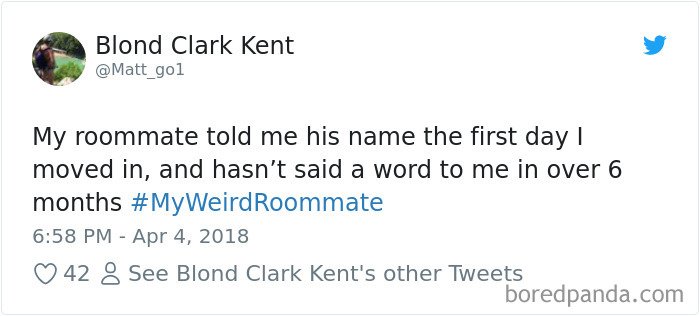 #27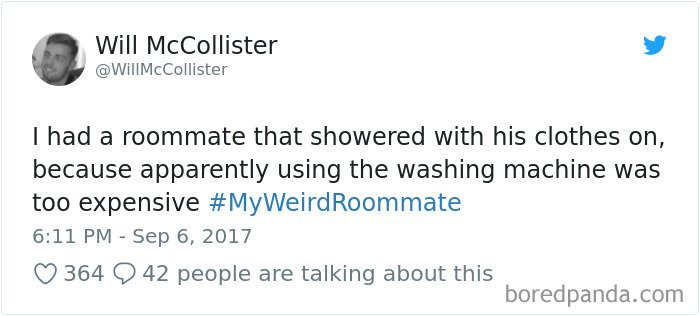 #28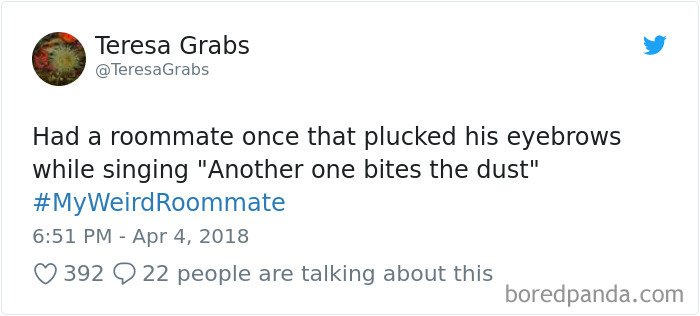 #29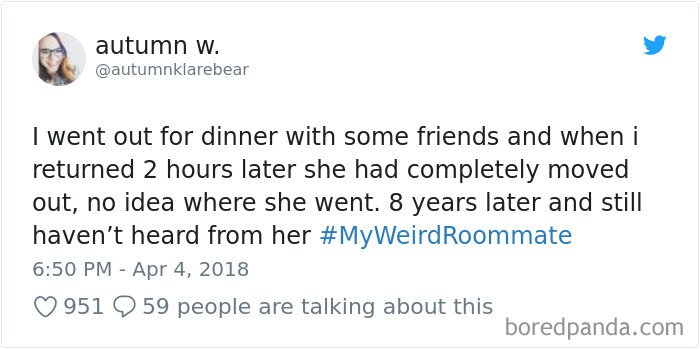 #30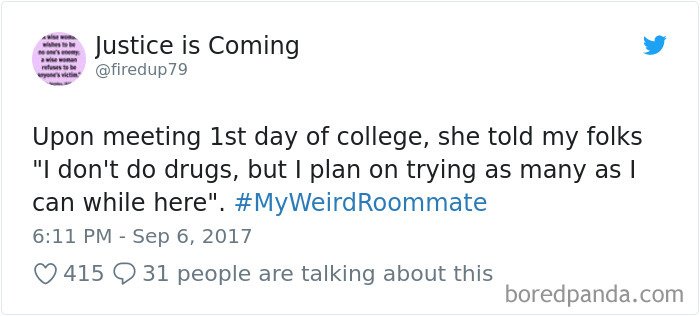 #31
#32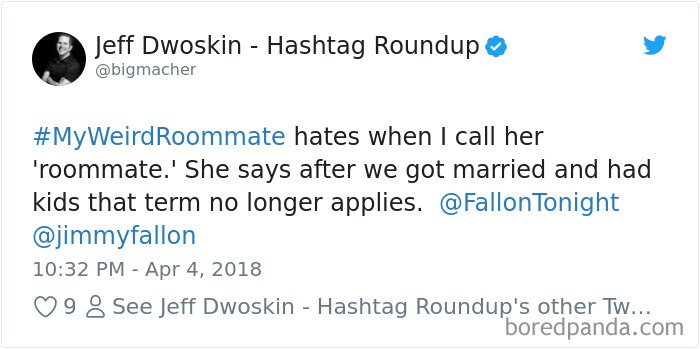 #33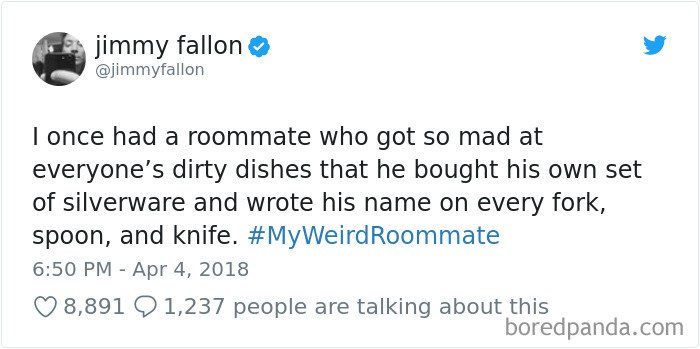 #34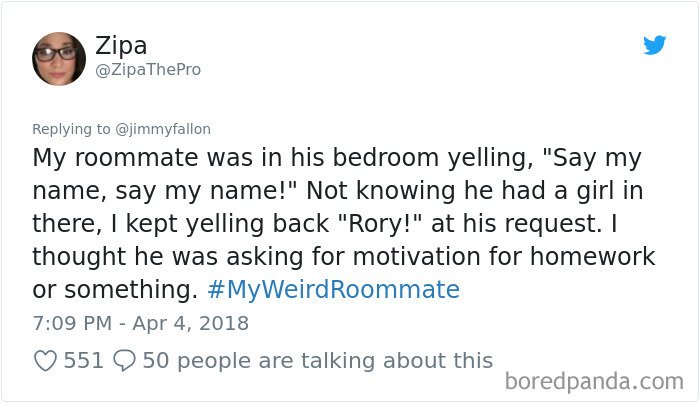 #35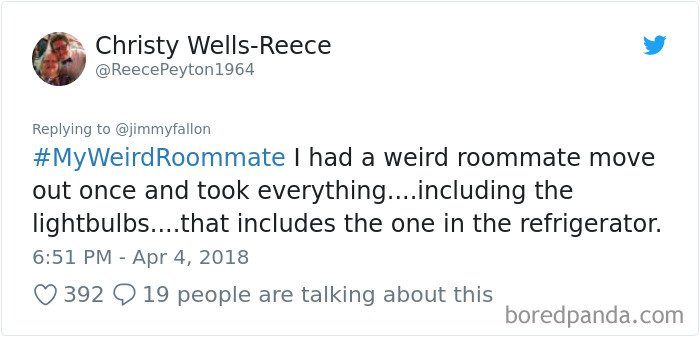 #36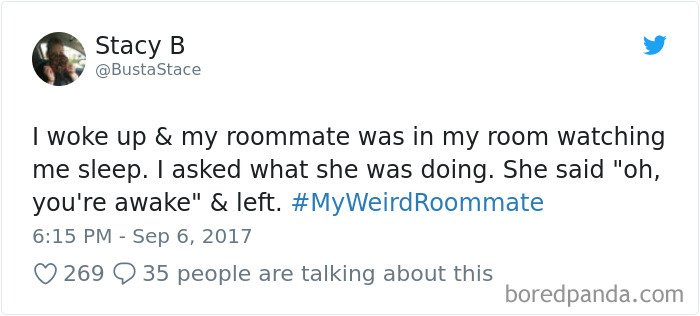 #37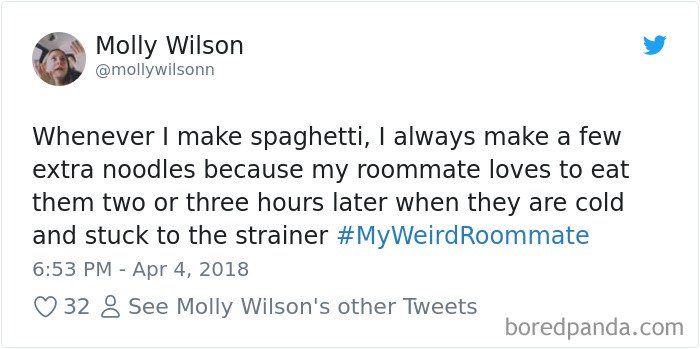 #38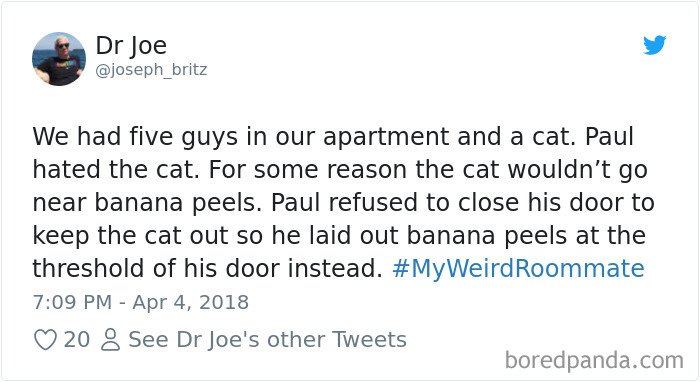 #39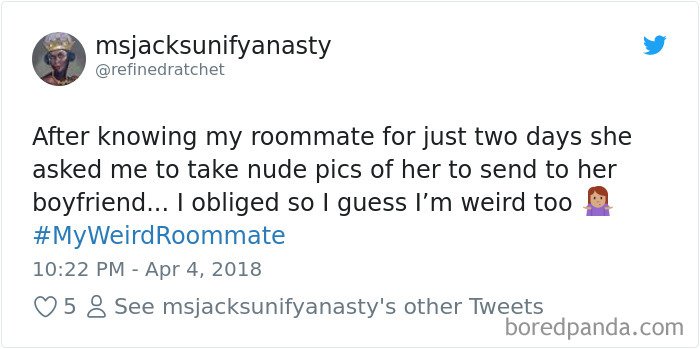 #40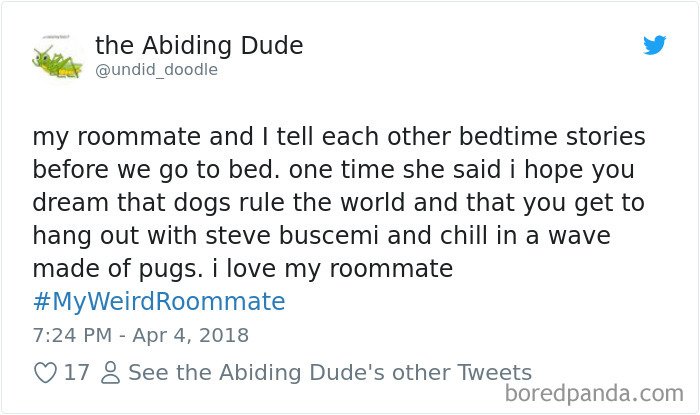 #41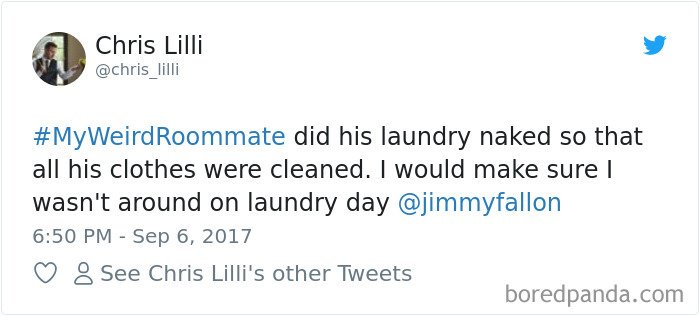 #42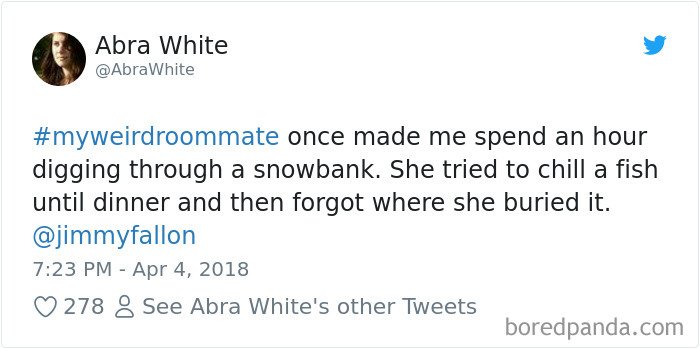 #43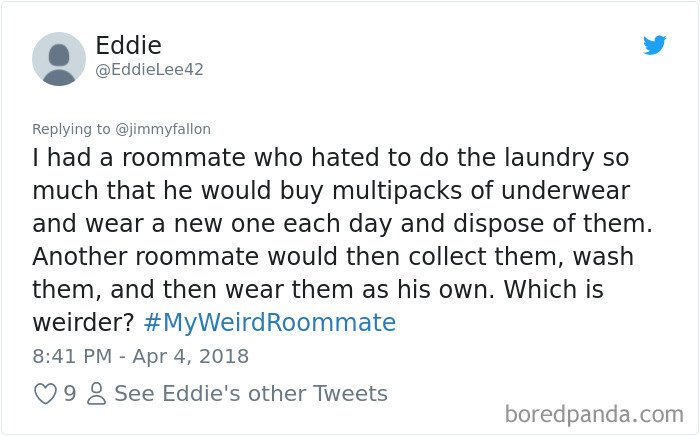 #44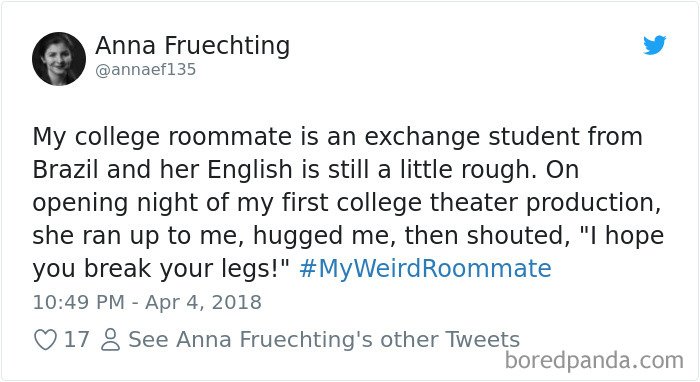 #45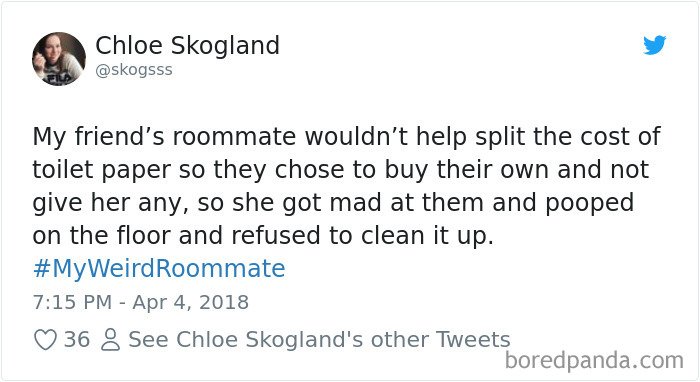 #46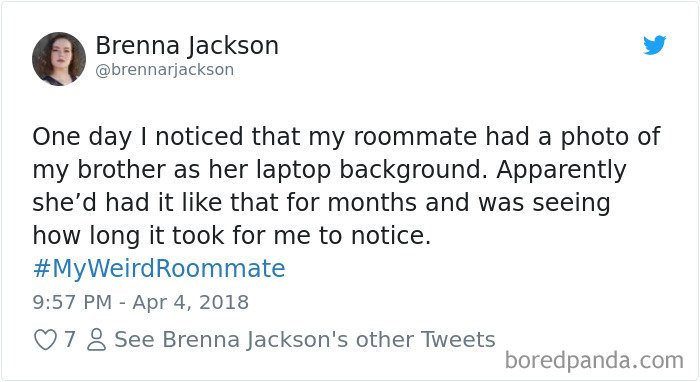 #47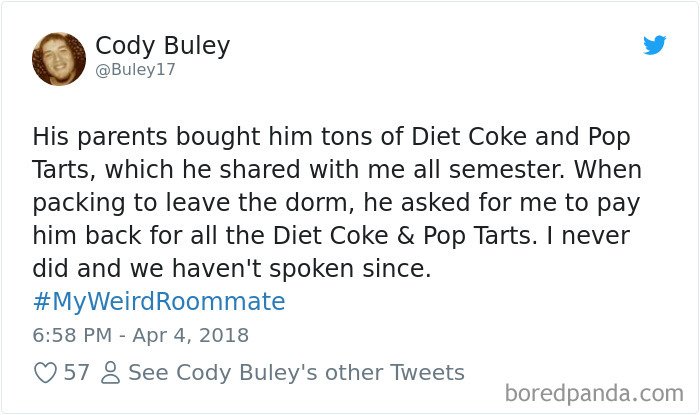 #48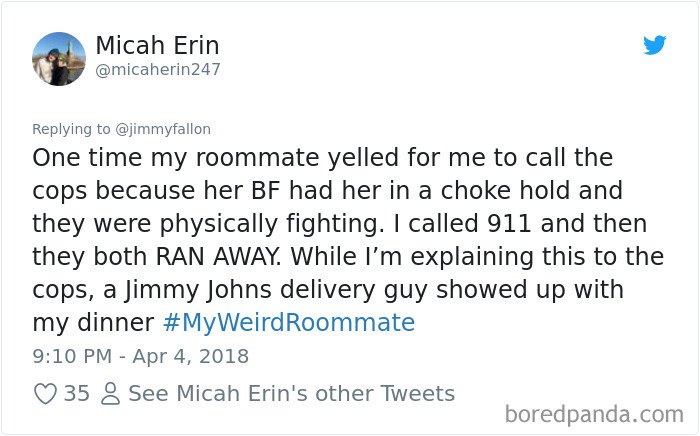 #49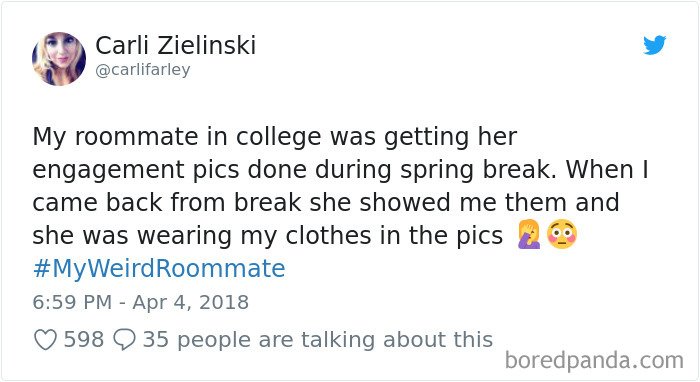 #50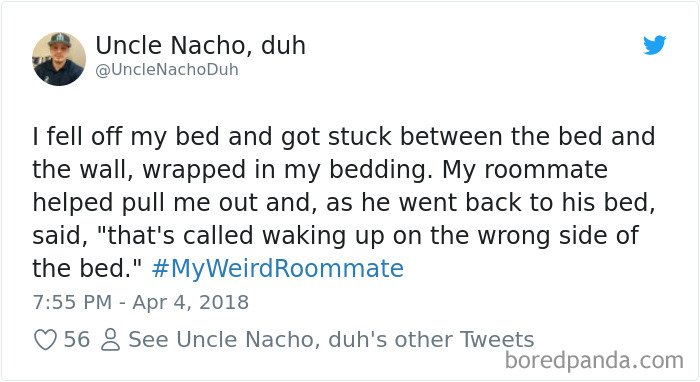 #51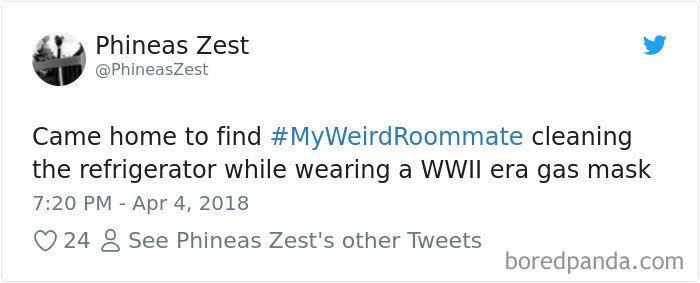 #52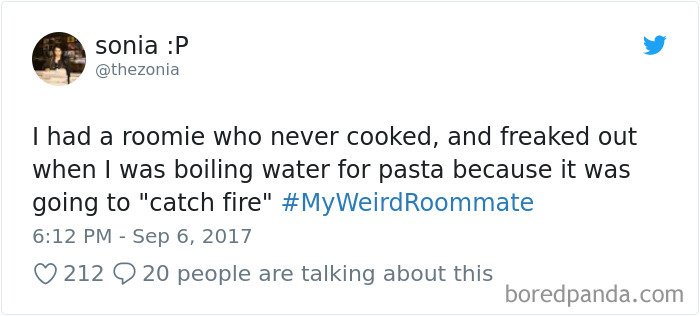 #53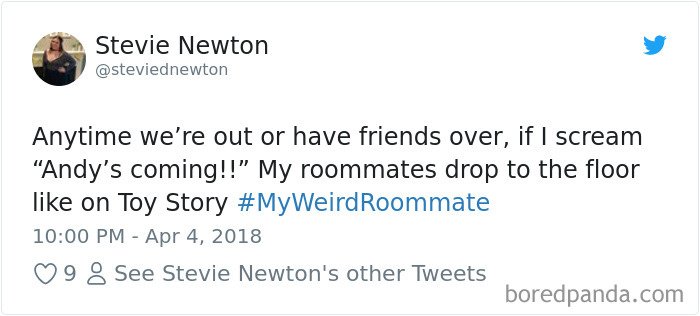 #54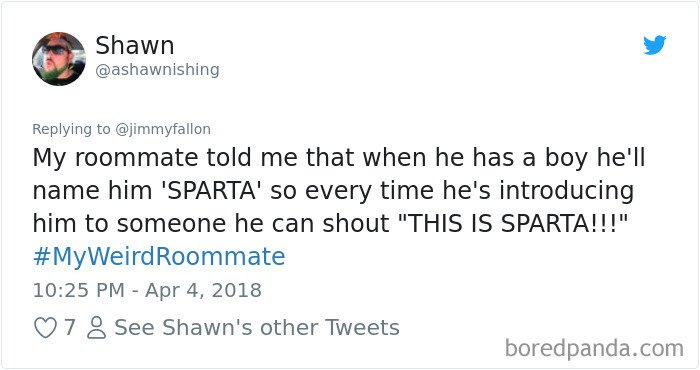 #55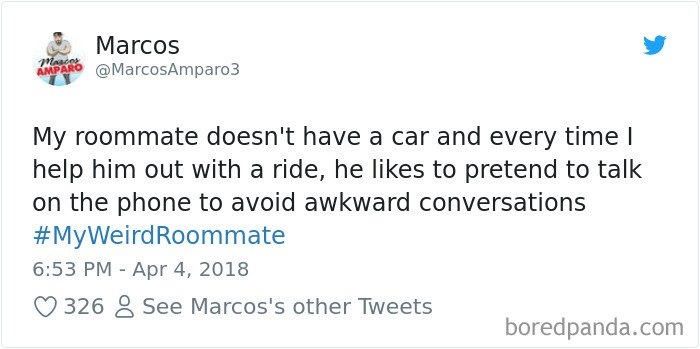 #56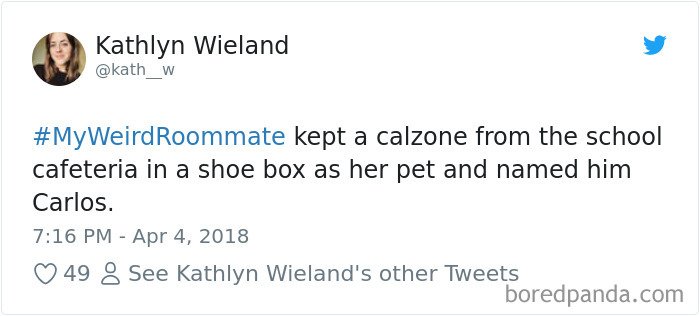 #57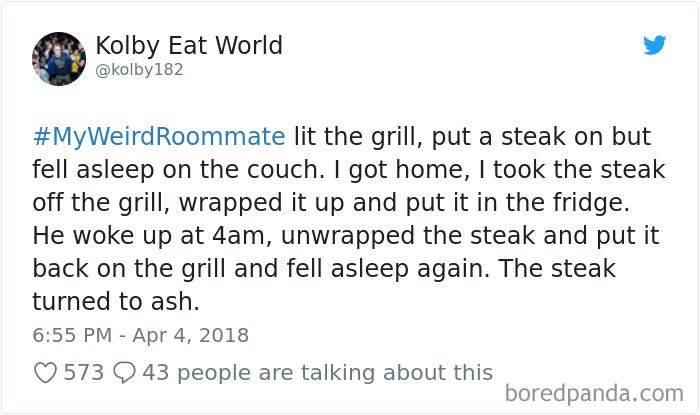 #58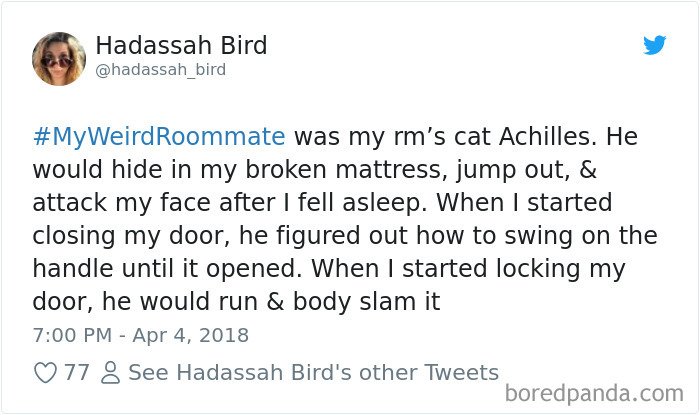 #59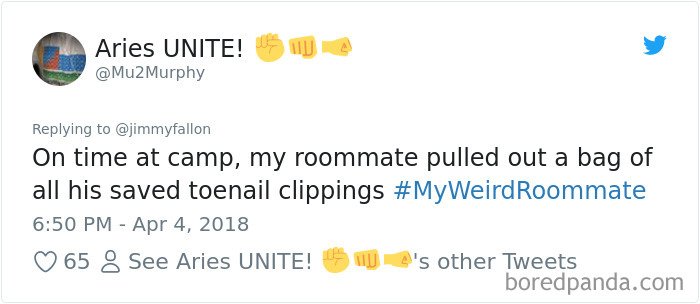 #60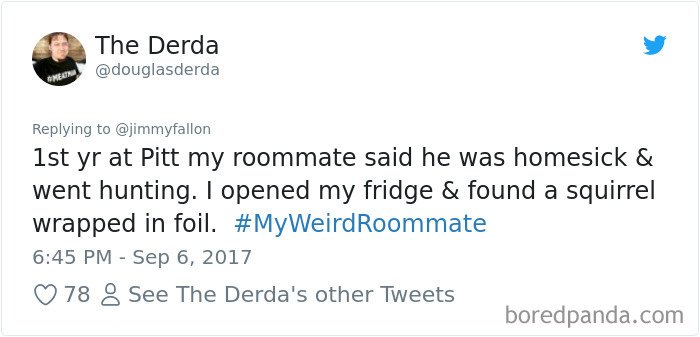 #61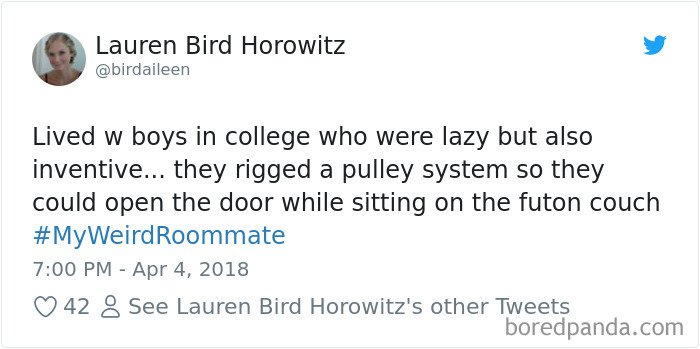 #62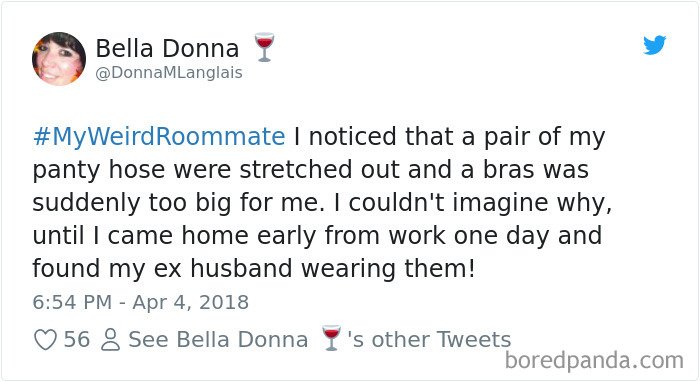 #63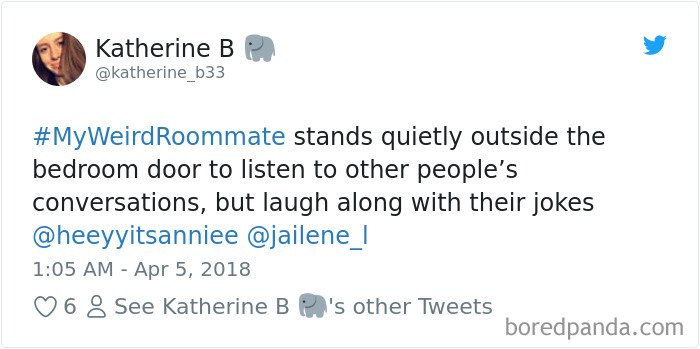 #64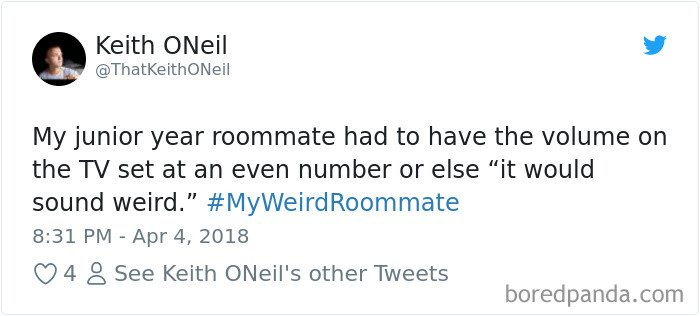 #65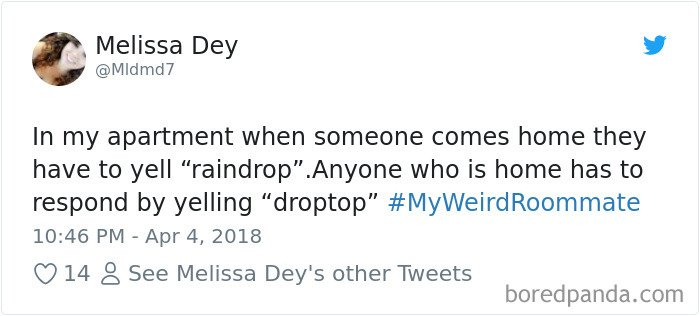 #66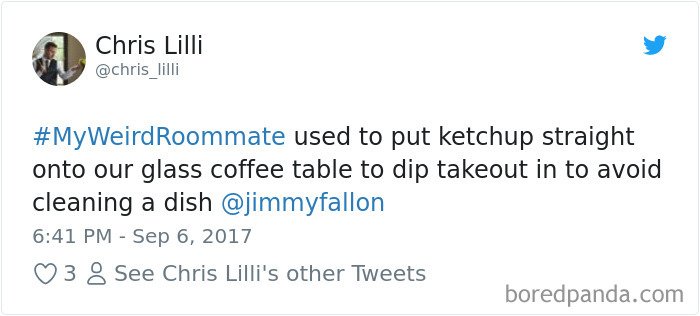 #67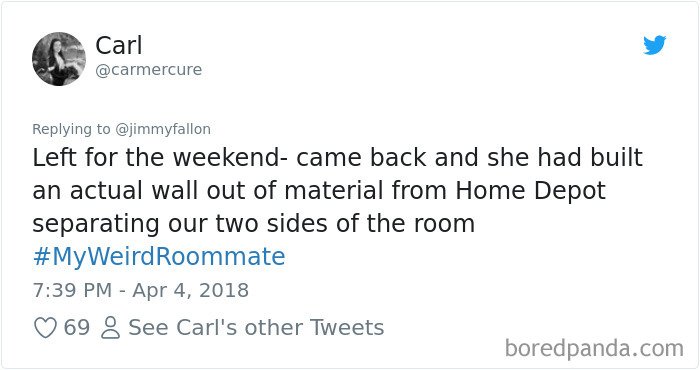 #68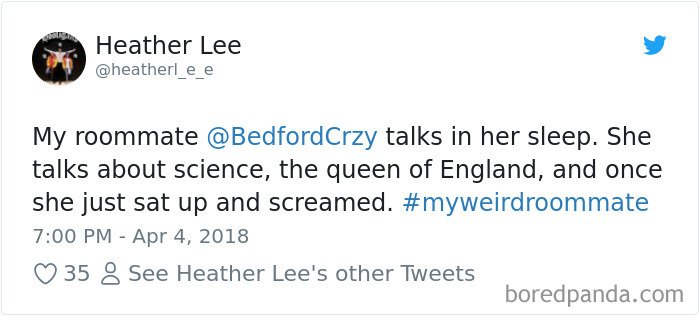 #69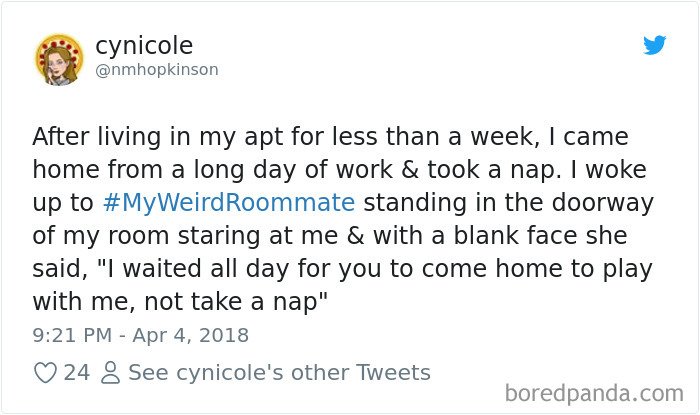 #70
#71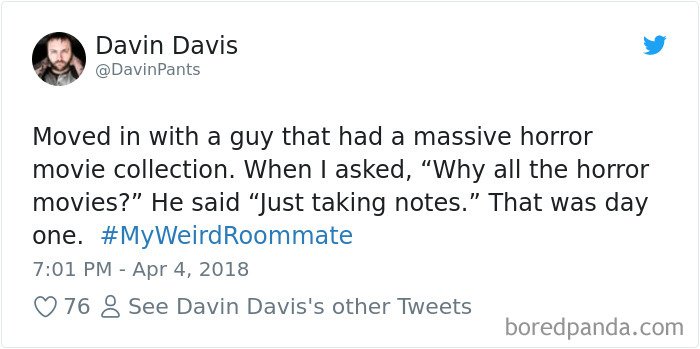 #72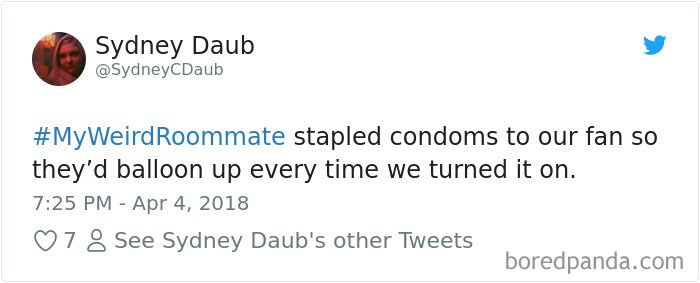 #73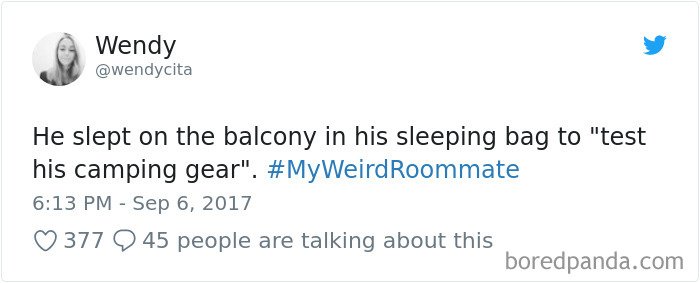 #74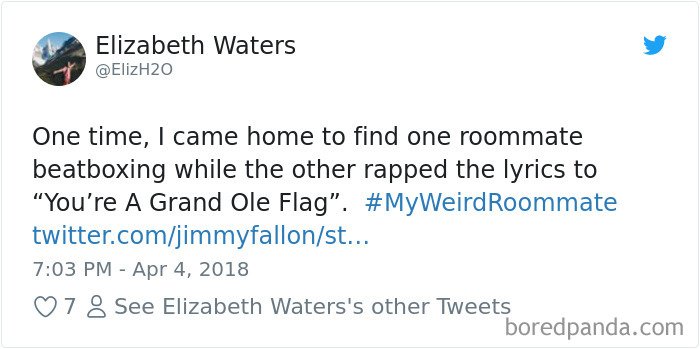 #75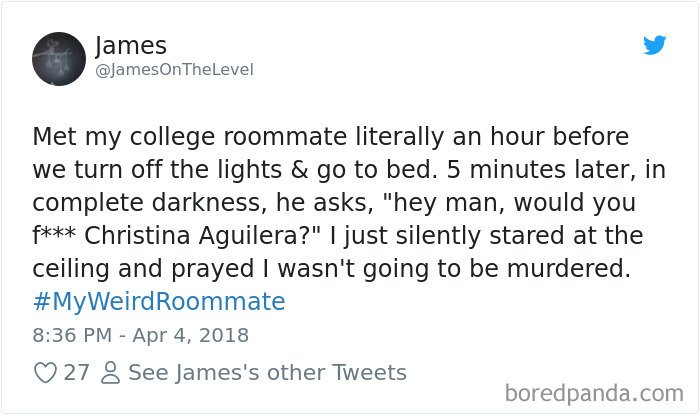 #76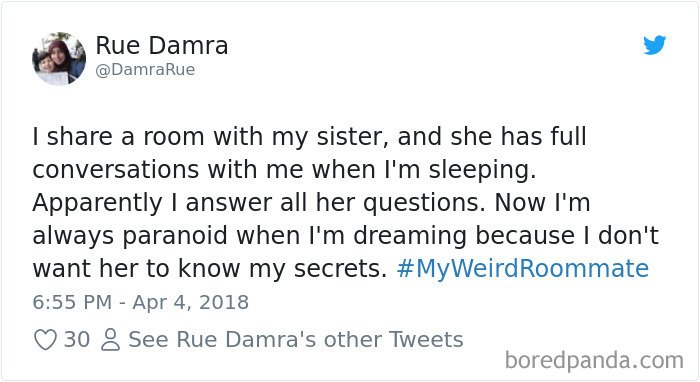 #77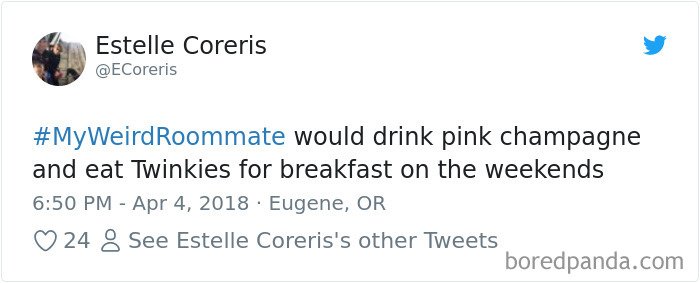 #78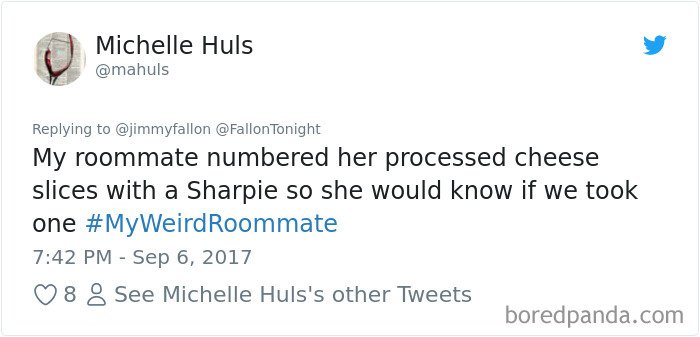 #79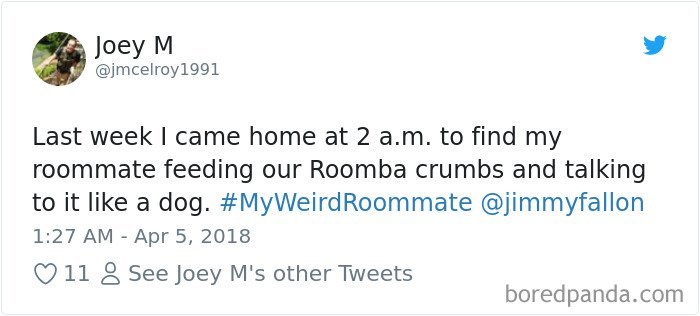 #80
#81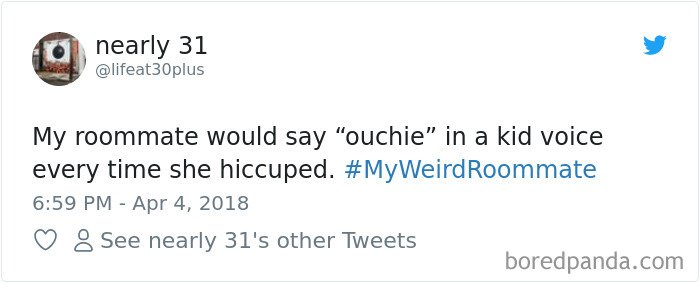 #82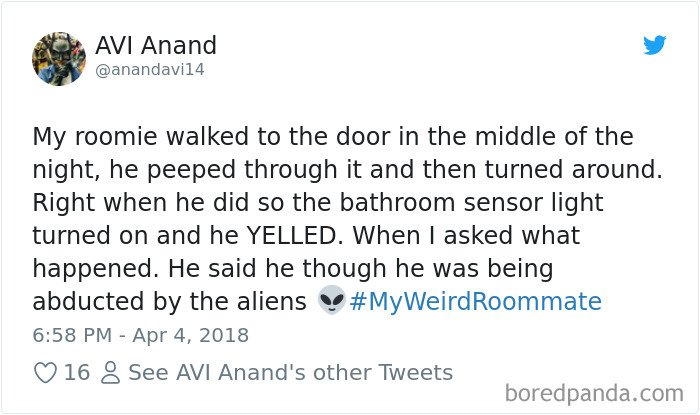 #83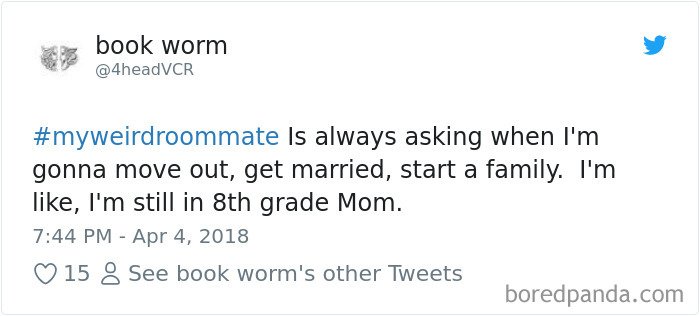 #84
#85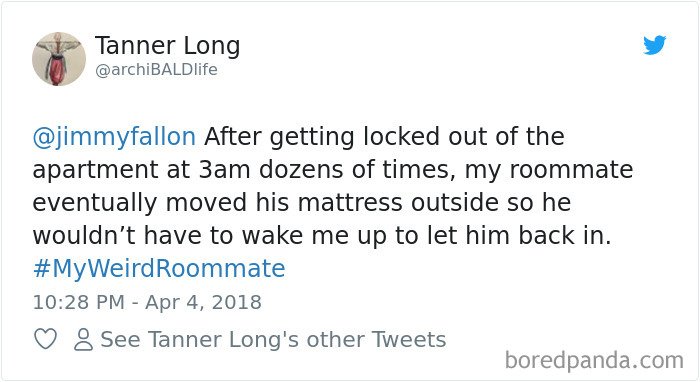 #86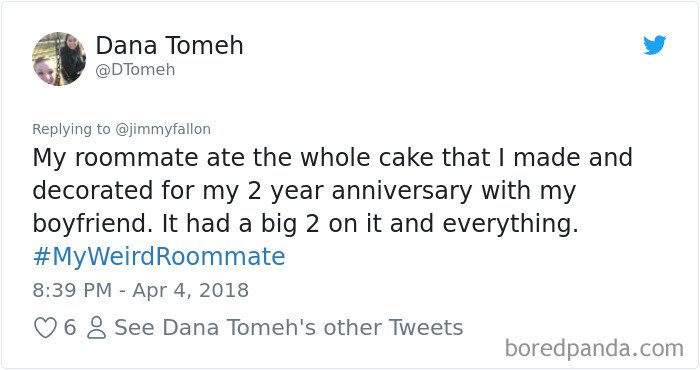 #87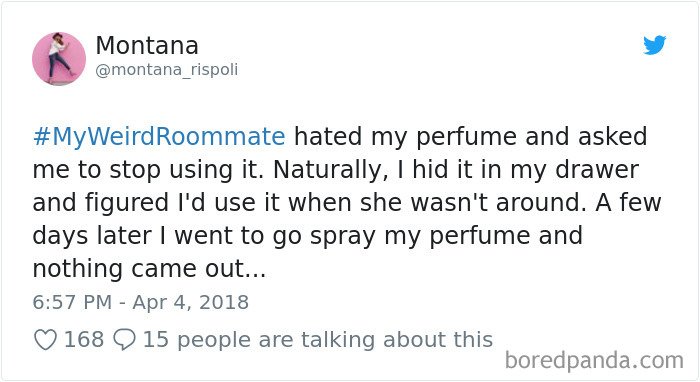 #88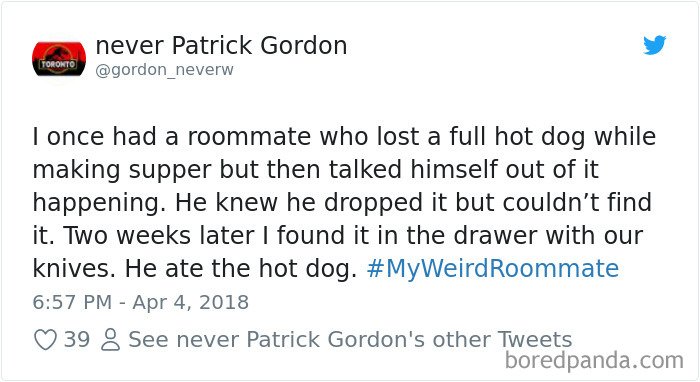 #89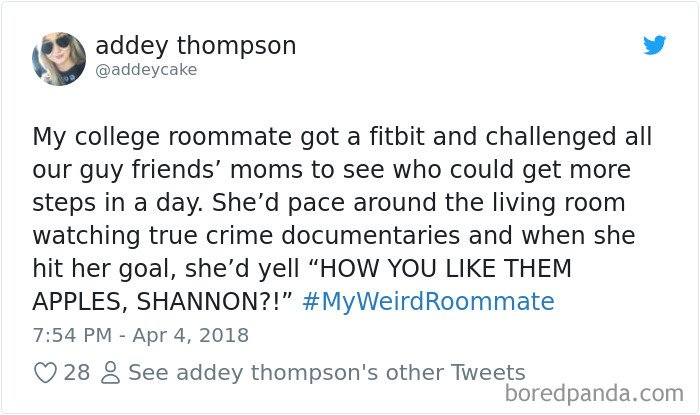 #90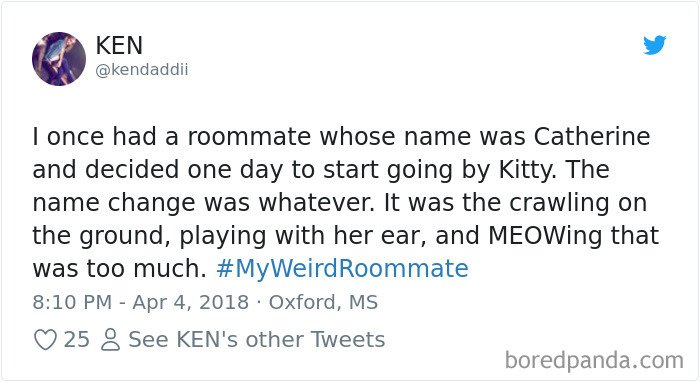 #91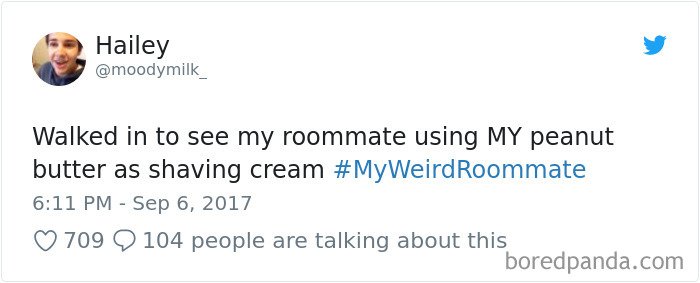 #92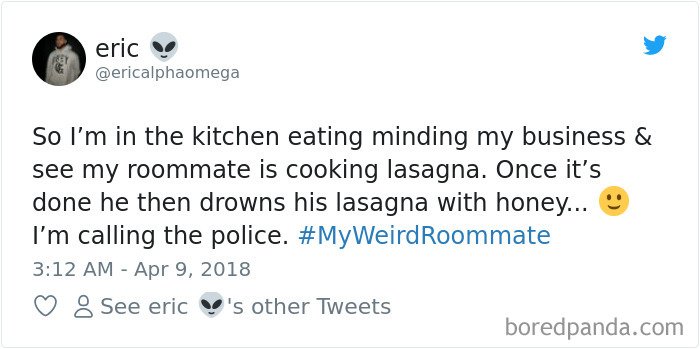 #93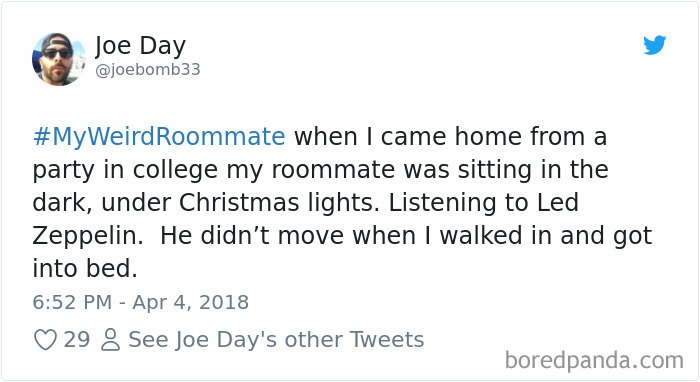 #94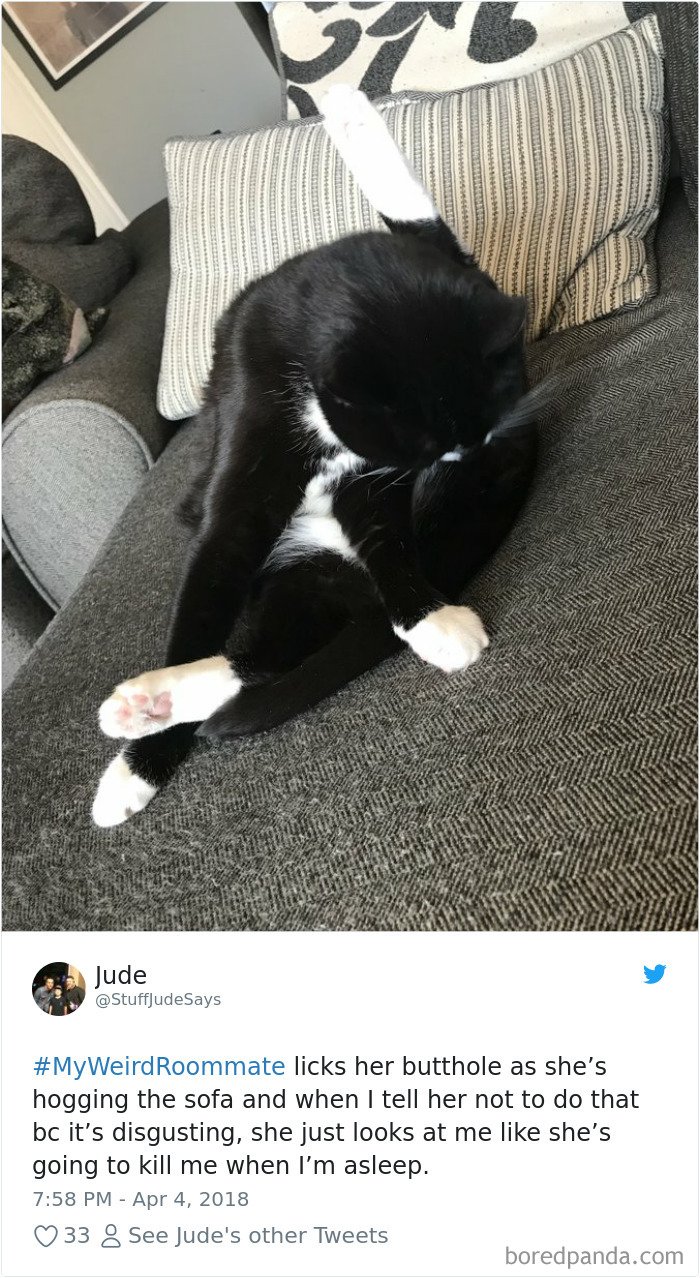 #95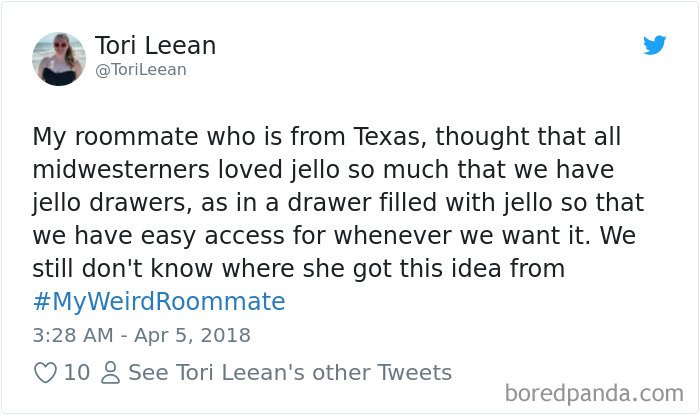 #96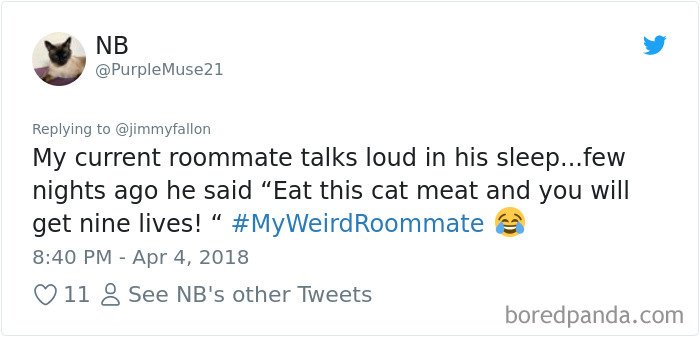 #97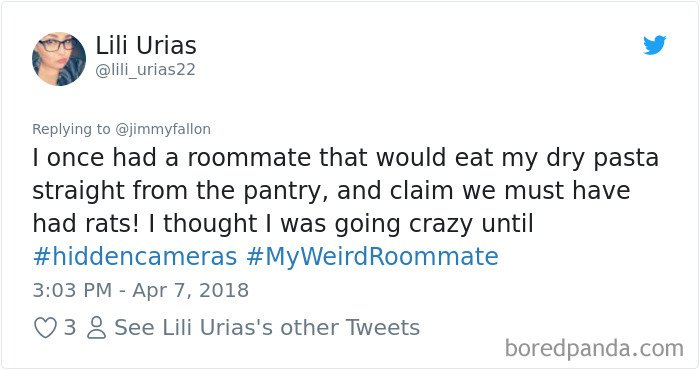 #98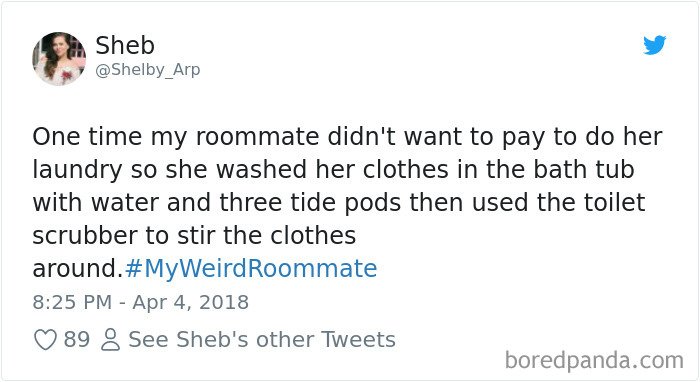 #99
#100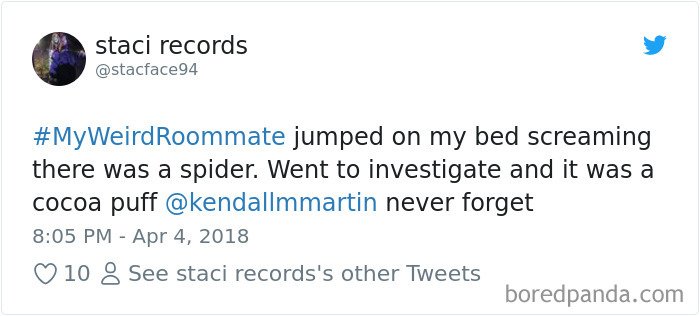 Recommended Video – 10 Stupid Reasons Students Were Arrested
Recommended Video – Ellen Degeneres Show Viral Singing Star Performs 'Hello'
LIKE OUR PAGE