A wedding is an essential phase in a person's life as it marks a new journey with their special someone. It is a union of two souls together for their new life together as a family.
It is not only important for couples but also the most important time for the family.
The ceremonies mark the importance of the bond during the ceremony, after which the family and friends shower the couple with love and blessings.
Watch below:
Video Credit: Rumble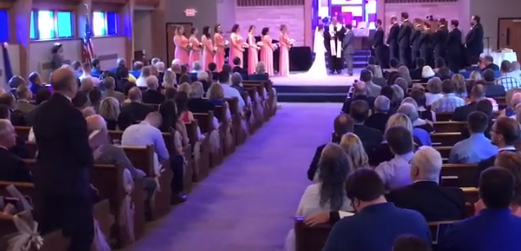 Steve Beukema was getting ready to marry his girlfriend, and he organized a surprise flash mob for his soon-to-be wife.
The hymn 'Amazing Grace' is important to the couple, so Steve decided to organize a flash mob with the guidance of their pastor and some help from the guests.
The pastor was reciting the hymn, and one by one, the guests got up to start singing the hymn with the pastor.
It was a fantastic moment for the bride to see all the guests joining the hymn with the pastor.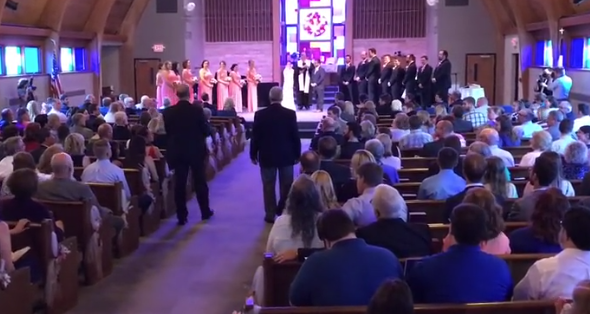 The hymn 'Amazing Grace' serves the message about how it's possible to get forgiveness and redemption no matter whatever the sin is if the person is willing to change.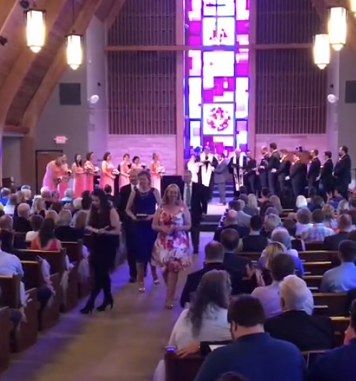 God provides mercy to all who feel the need to change after forgiveness. It is one of the most famous hymns amongst Christians and all the other people too.
The bride was thrilled to witness the surprise flash mob organized by her soon-to-be husband. It is incredible to see how two people who love each other do different things to make their partner feel happy and loved.
There is love all around us; all we have to do is accept it in whichever form it is served to us.
Share this post with your friends and family.
Recommended Video
"Father & daughter pull off epic surprise dance at wedding reception"

If you liked this post, we would love to hear from you:)