LIKE OUR PAGE

When you're at your wedding it seems like a truly unending list of things to do and things going wrong. Whether it's the caterer being late, a bridesmaid's dress getting stained or something else, there's always something hectic going on. We try to plan them perfectly, but life is never so simple.
Melissa had planned her wedding down to the nitty gritty, making sure to dot every 'i' and cross every 't'. In fact, the ceremony had gone perfectly and everyone had arrived at the wedding reception ready to party and celebrate the newly weds. All seemed perfect as Melessia and her newly wed husband Brad began their first dance as a married couple.
Surrounded by friends and family they danced together as the DJ put on Melissa's favorite song, "Like There's No Yesterday" by famed country music artist Mark Wills. Finally, Melissa began to relax. The wedding had gone perfectly and now she could enjoy her dance with her husband.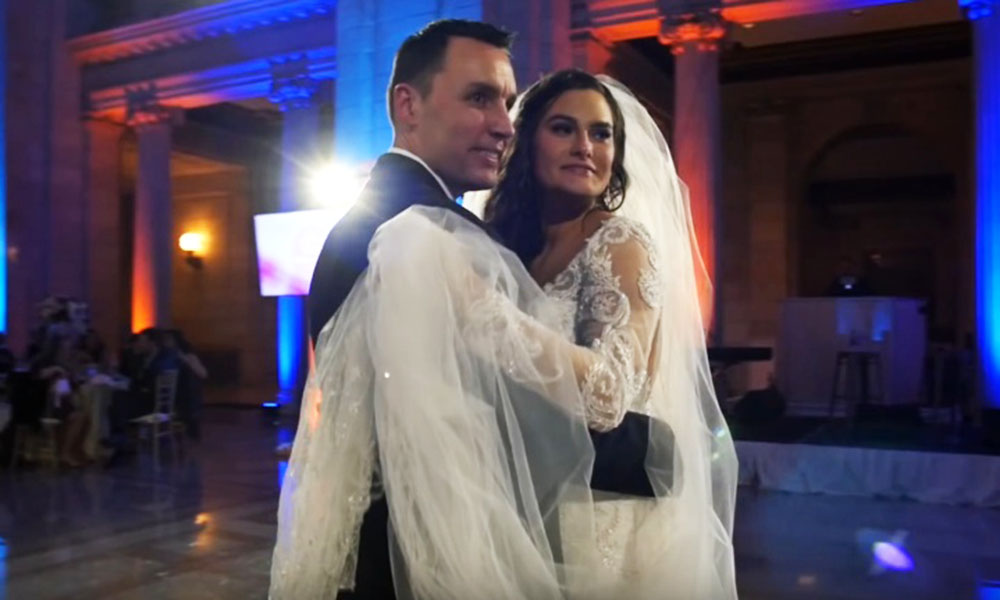 But as soon as Melissa began to relax, things started to go bad real quick. Suddenly, the song is stopped and the DJ gets on the microphone explaining that there are technical difficulties and that it will be a moment before he's able to fix everything. Melissa's dream had quickly turned into a nightmare. What was she supposed to do now? She hadn't planned for this!
Suddenly there's a keyboard player that has set himself up on the stage. The DJ tells everyone that now they're instead going to do a live version since he's having issues with his equipment. The keyboard player walked up to the keyboard and began playing the song live. It doesn't have the vocals, but at least now they can resume their first dance quickly. The couple continued to dance together as if nothing had happened. Melissa was just thankful that it was all resolved quickly and that the reception was continuing on smoothly once more.
She began to relax again, but then she begins to hear someone singing the vocals and they're really good! Melissa tries to look but her husband gives her a big kiss. Then slowly Brad turns around so the bride can finally see the stage and find out who is singing. When she sees the stage and more importantly the singer, Melissa's jaw drops immediately. She screams out loud "oh my god" as she sees what's on stage as she backs away. She's in total shock.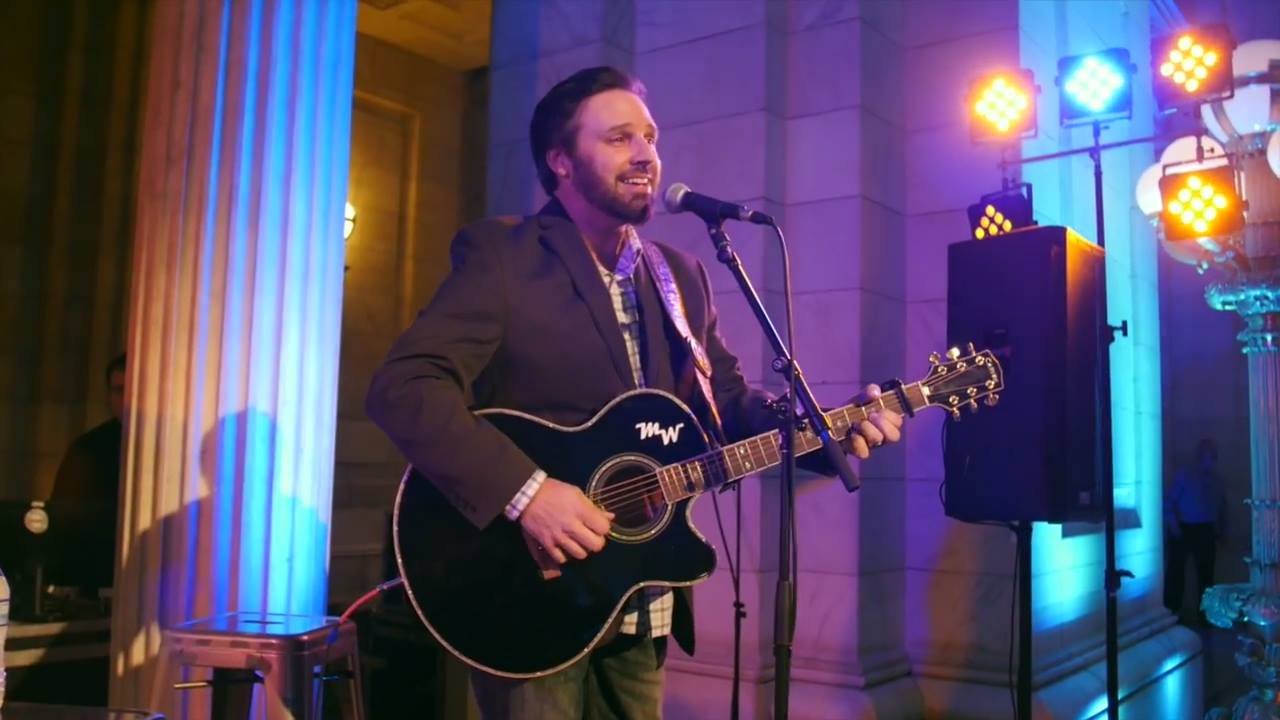 The person on the stage is none other than Mark Wills himself, Melissa's favorite country artist and he's performing at Melissa's wedding of all places. Melissa couldn't believe her eyes. It was the perfect surprise, and she had no idea he was coming or even there. Brad had planned it all perfectly and Melissa's reaction is truly priceless!
How did Brad plan all of this? Well it all thanks to Selective Sound Entertainment who helped get Brad in contact with Mark Wills. To the surprise of Brad, Wills agreed to come to the wedding and perform. With that out of the way, Selective Sound began to plan how they would introduce Mark Wills and have it be the ultimate surprise for Melissa. No one could possibly know what they were planning, especially not the bride. But a problem revealed itself, where would Mark Wills perform and how would they hide it so it was still a surprise? If it's just a DJ they don't really need a stage set up. They hid the stage behind white panels until the moment where Mark Wills and his acoustic piano mate were ready to reveal themselves. It was a surprise for all of the attendants at the wedding as much as it was for Melissa!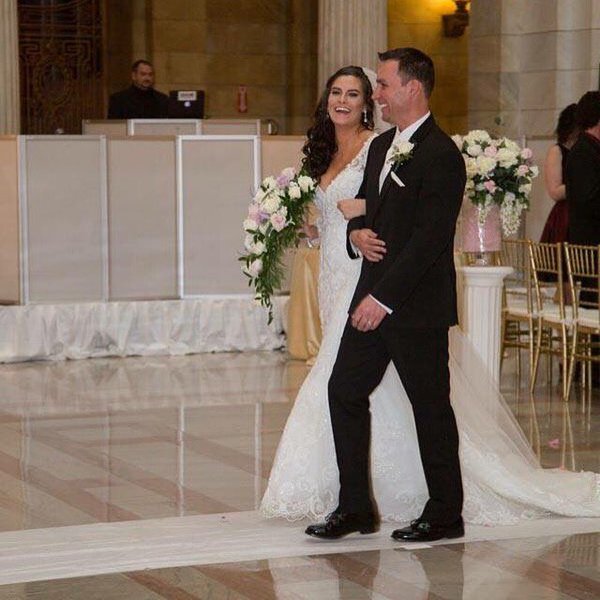 Of course, like all great weddings it isn't just the bride that's in for a surprise. Melissa also had set up a plan with Selective Sound to surprise Brad with two giant screens around the reception that was going to show videos of the two growing up. So there was certainly a challenge for Selective Sound to make sure that all the surprises went off without a hitch!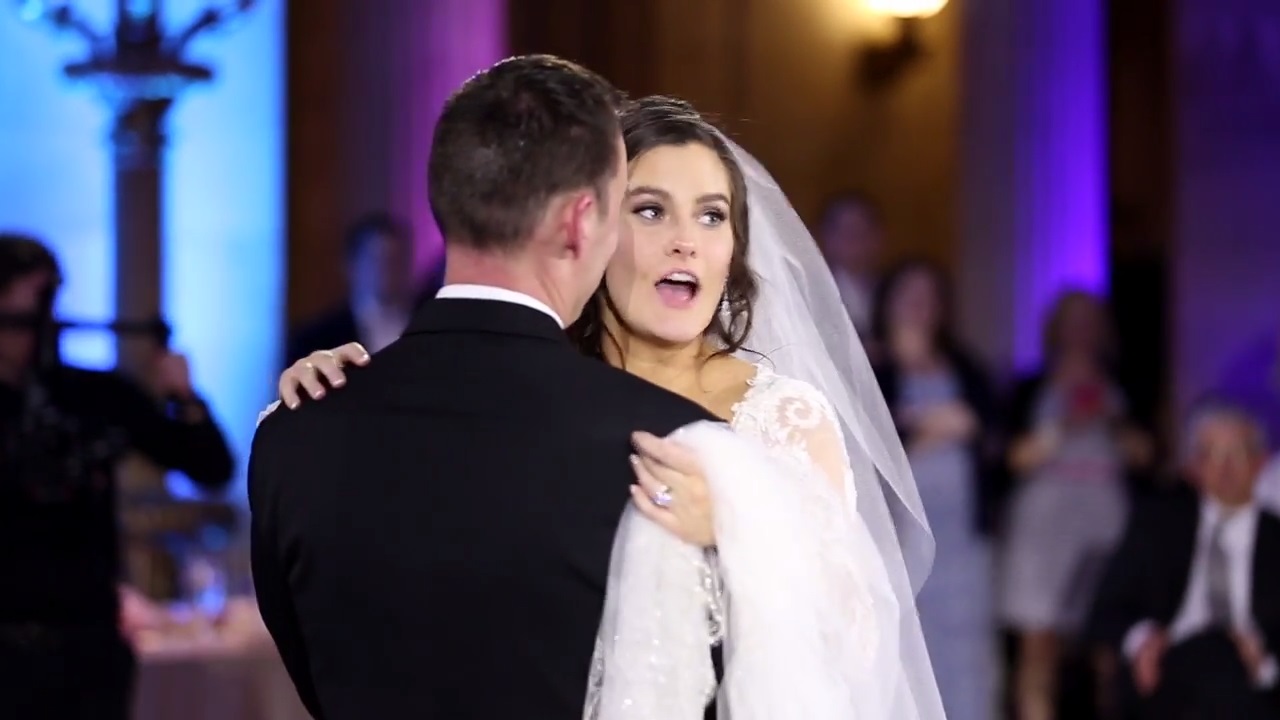 Thankfully, the results prove that their hard work paid off! Melissa not long after the surprise, went to Twitter telling everyone how the sight of Mark Wills almost took her off her feet!
Trying to catch my breath after nearly fainting after seeing Mark 😂.. #hewittwedding2016 #markwills #blessed pic.twitter.com/3IbTWBSK0E

— Melissa Baker (@Itsmelissabaker) March 14, 2016
Did your wedding have any surprises planned? How did they go? Please let us know down below in the comments!
Be sure to check out the video below to see Melissa's reaction when she sees a country music star she's always admired show up at her wedding! It will bring a smile to your face!
Please SHARE if you found this surprise to be really heartwarming!
Don't forget to LIKE our page to see more heartwarming stories like this!
LIKE OUR PAGE