Dogs have long been recognized as our best friends and it's easy to see why. They are loyal, sensitive, and give you lots of occasions to laugh even when you're being twisted inside by whatever problems you may have.
Not only that, but they can also be trained to perform life-saving functions just like with K-9 dogs and service dogs for the disabled or for those with emotional illnesses such as panic attacks or PTSD.
But a new study indicates that there's another aspect of your life where dogs can have a very beneficial effect: a good night's sleep.
Not that we needed any encouragement but it's nice to know that science is backing up something that dog lovers have known for a long time.
The study called "An Examination of Adult Women's Sleep Quality and Sleep Routines in Relation to Pet Ownership and Bedsharing" took a look at 962 women who were in the US to see how pet ownership affected sleep patterns and cycles.
Fifty-five percent of the respondents let at least one of their pet dogs sleep in their bed while 31 percent said at least one cat shared their bed. In addition, 57 percent of participants also had a human partner that they shared their bed with.
The findings? Cats and human partners were found to be "disruptive" while dogs contributed to a more peaceful sleep.
Whether you share the bed with a humongous guard dog or a cute toy dog, they have an inherent ability to comfort us and help us sleep soundly without interrupting us.
Of course, this doesn't mean you should ditch cats or human contact but during those times when you need a full night's rest, you might want to exile your cat or human partner to the living room couch and let your doggo into the bedroom.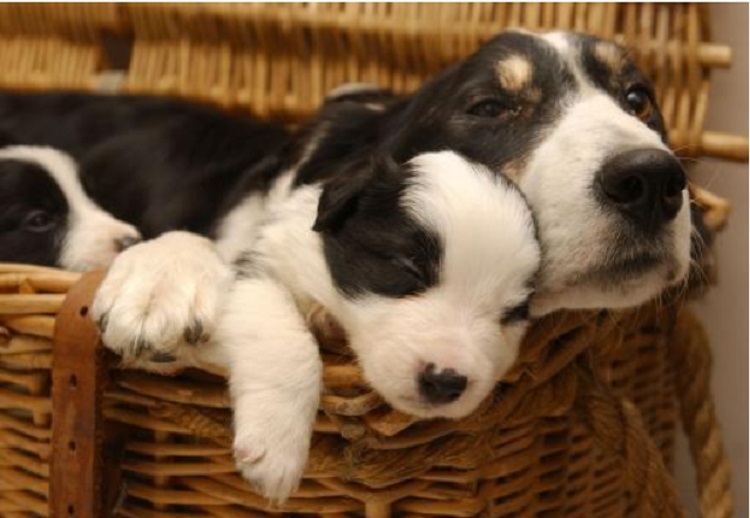 One other thing that dogs share in common with us is that positive and negative experiences during the day will also affect the quality of their sleep.
The Royal Society scientific journal conducted a study that tracked the sleeping cycle of dogs depending on positive or negative emotional experiences such as being called a good boy, being approached by a total stranger, or having their head scratched.
The study found that negative emotional experiences resulted in dogs tossing and turning at night while those that had positive emotional experiences slept peacefully and consistently.
That's certainly something to keep in mind whenever we're finding it difficult to fall asleep. Some sort of emotional processing before sleeping is probably called for in that case to more easily let go of negative emotional experiences before hitting the sack.
But in the meantime, dogs are the way to go!
"This Mama Dog Watching Over Her Premature Pups Inside The Incubator Will Bring A Big Smile On Your Face"
Enjoyed the article? Check out another interesting story below ▼
---

Share this story with your friends and family!
---