Although it's not unheard of for civilians to participate in dramatic rescues, such occurrences are usually once-in-a-lifetime events. This is because civilians aren't expected to be put into situations that would require them to risk their lives to save other people. You would leave stuff like that to the professionals who do it as part of their jobs such as police officers and firefighters.
However, destiny seems to follow a 24-year-old waiter named Riyad El-Hassani who took center stage in two dramatic rescues just weeks apart from each other.
In this latest incident, a police van had overturned in Limehouse, East London. The two police officers looked injured and unable to extricate themselves. That's when El-Hassani's friends shouted, "Hero, you're needed again."
Video Credit: shafiazam
Without hesitation, El-Hassani climbed on top of the police van which was lying on its side. Concerned that the vehicle might burst into flames at any moment, El-Hassani quickly worked to extricate the injured officers. El-Hassani's rescue was captured on video.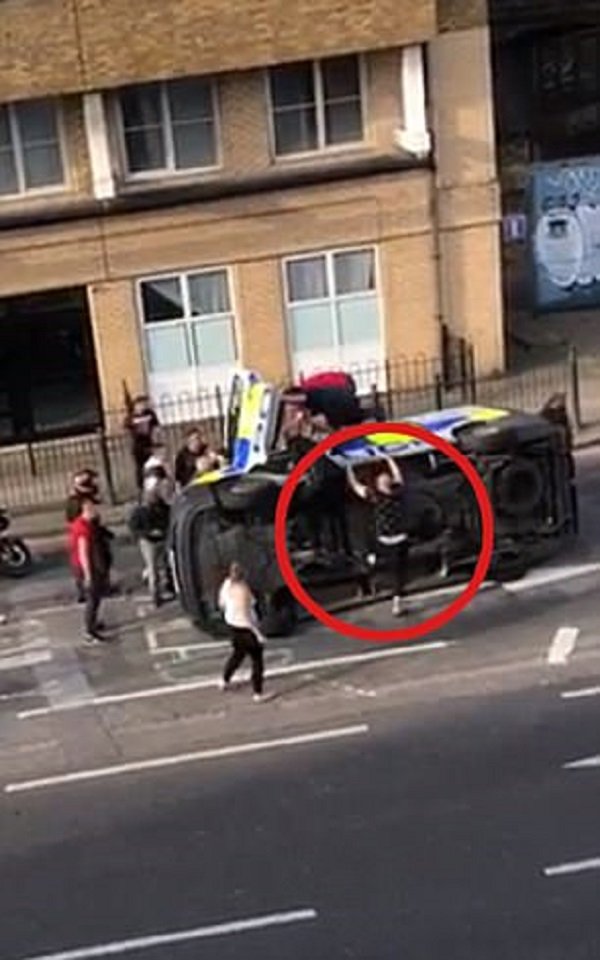 El-Hassani recounted to The Sun that both officers seemed to be in shock and one had an injured arm. He had to help that one out of his seatbelt because the officer couldn't do it on his own.
The officers were certainly lucky that El-Hassani was on hand to help them. But what's remarkable is that this wasn't the first time El-Hassani had saved someone's life. If anything, his first rescue was even more dramatic.
Just last April, El-Hassani saved an old man who had fallen onto the train tracks at Marble Arch Station.
El-Hassani initially thought it was a terrorist attack because of all the screaming and running. But he came upon an old man lying on the tracks with a subway train thundering towards the hapless man.
Without thought to his own safety, El-Hassani jumped down into the tracks and, with all his strength, heaved the bleeding victim up towards the platform "like a sack of potatoes." With no time left, El-Hassani ran to get away from the train which luckily ran only 5 more meters before finally stopping.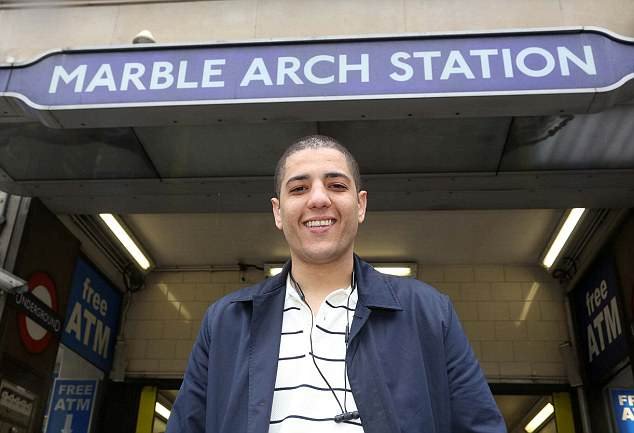 El-Hassani didn't stop there and took charge by asking bystanders for towels, napkins, and anything else to help stem the old man's bleeding while waiting the 15 minutes for emergency services to arrive.
Unknown to our hero that time, the man he saved was none other than famed industrialist Sir Robert Malpas. Sir Robert, 90, used to be chairman of ICI, the chemicals giant, and materials technology group Cookson. He held positions on the Engineering Council and other advisory bodies.
He was a captain of British industry by any measure and became a Knight of the Realm during the Queen's birthday once he retired.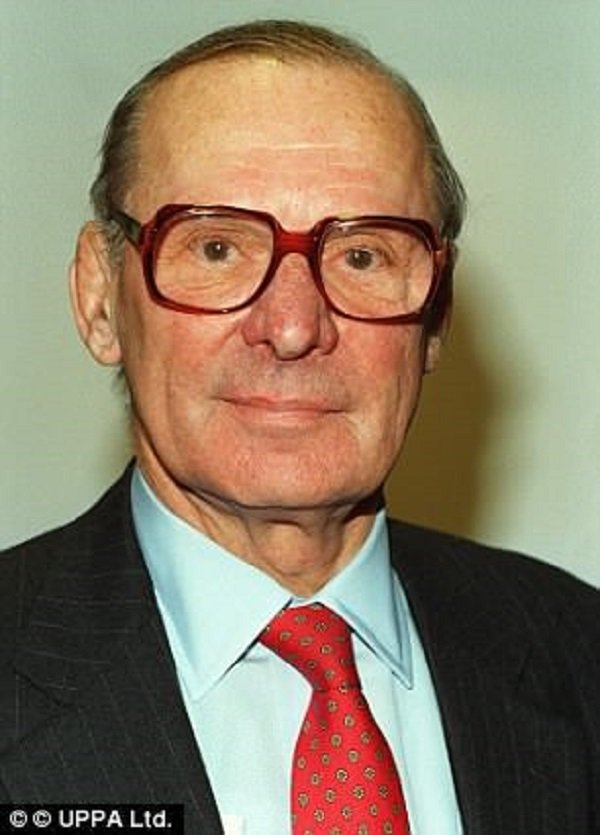 It was like something straight out of a movie script because Sir Robert's fall was no accident. Witnesses report that there was an argument and a short scuffle before the industrialist was apparently pushed onto the tracks. The 46-year-old suspect, who is from Leyton, East London, was later arrested and faces two counts of attempted murder.
As for El-Hassani, he should probably consider giving up his job at Dorchester Hotel in Mayfair to become a police officer or firefighter. He certainly seems to have the temperament for it.
But whatever El-Hassani decides, here is a man totally deserving to be a Knight of the Realm himself.
"Recommended Video – France Offers Citizenship to 'Spiderman' Who Saved Dangling Child"
Follow

@smalljoys_of_life
Enjoyed the article? Check out another interesting story below ▼
---

Share this story with your friends and family!
---