Check out the incident below.
Video credit: Moreno Valley Matters
Two teenage girls were caught on a cellphone camera raging and causing a ruckus at a McDonald's branch in Moreno Valley. The McDonald's employee who shared the video first got suspended and eventually fired but CBS Los Angeles managed to get a lead on the story on Monday.
The trouble started when in the children's play area when a mother, who had two kids aged two and five who were playing, asked two teenage girls to leave. Instead of complying, the request enraged them and they challenged the mother to a fight.
"Telling me to get up and fight them, and I said I'm not gonna fight you," the woman, who chose to remain unidentified, told CBS. "I mean, you saw what they did to the older man."
Afterward, the girls "came and they threw cups of water and ice at us."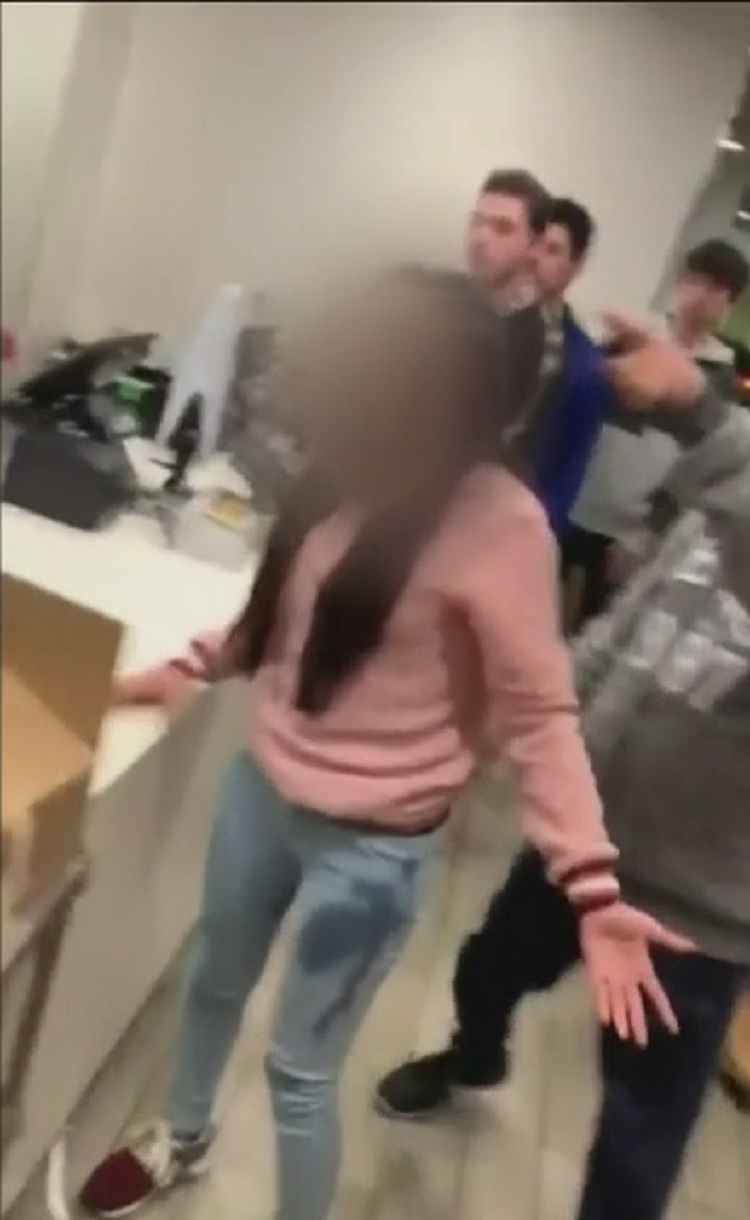 The trouble spilled over into the main dining area where the girls allegedly shouted at employees.
"I was about to get hit in the head. They were throwing them pretty high too, like they had no aim," said employee Dexter Forbes Jr. who took the cellphone video and uploaded it to Facebook. The action got him suspended and then fired.
The melee resulted in at least one monitor being broken along with thousands of dollars of damage.
The mother was asking for help from the manager but he mostly remained in the back. Instead, a man in a black sweater tried to intervene between the two parties.
"He was doing way more work than my manager was," said Forbes, referring to the man in the sweater. "He was making sure they were okay, he walked to the back with them."
Although the manager did call the cops, they supposedly kept him on the phone during most of the incident.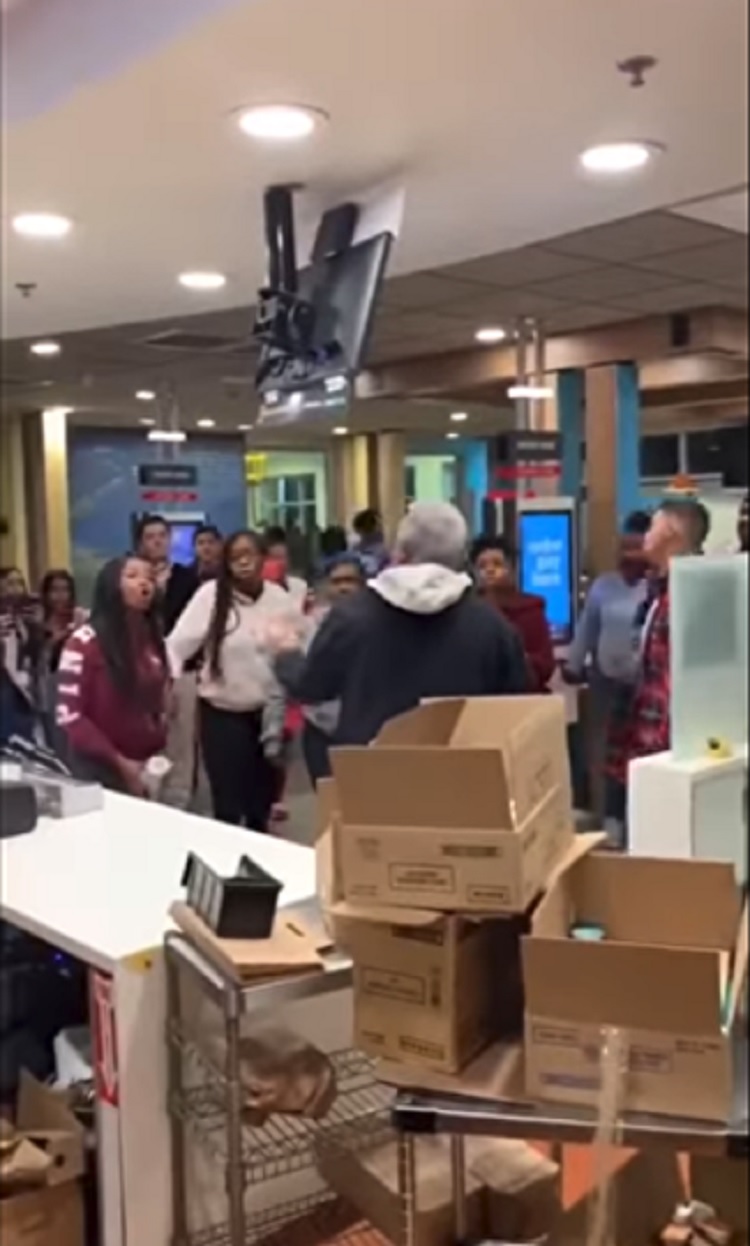 The woman's father managed to chase the two teens out of the store "and held onto one of the girls while he called the cops." The woman told her dad to let the girls go although the girls "were punching me the whole time."
The woman did say that things didn't have to get so out of control.
"I feel like it could have been prevented," she said.
According to CBS, "A manager at the McDonald's said he couldn't talk about the incident, and referred KCAL9's Nicole Comstock to another manager, who did not immediately respond."
The Owner-Operator of the Moreno Valley McDonald's, Thomas Mangione, has responded in a statement: "The safety and security of our guests and their families are a top priority. We have been in contact with the local law enforcement and are fully cooperating with their investigation."
Recommended Video – "Customer Stops Fast-food Robbery By Shooting The Criminal Through The Drive-thru Window"
Enjoyed the article? Check out another interesting story below ▼
---

Share this story with your friends and family!
---