The seemingly endless winters this year have recorded temperatures lower than ever before. And these freezing winter winds have brought along with it thick layers of snow. One such mountain of snow became perilous for the adorable 'Fluffy' from Montana.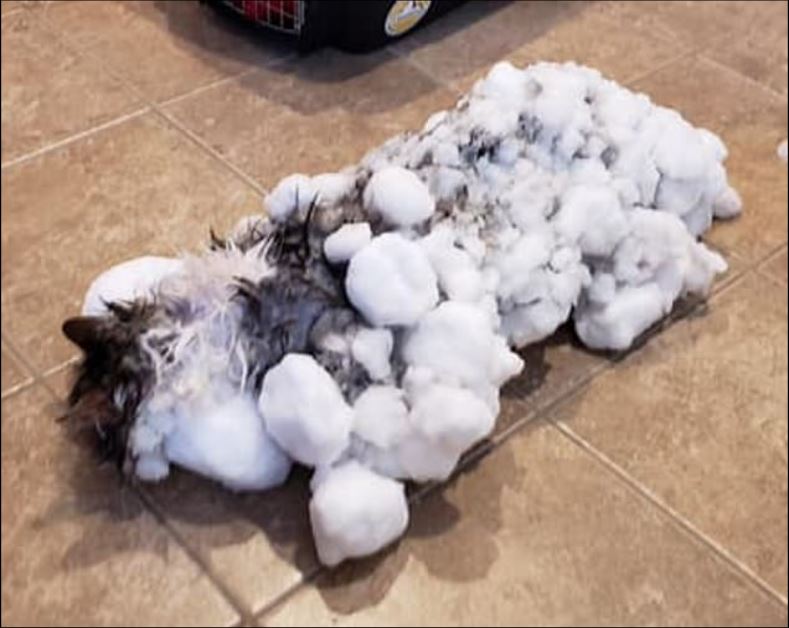 Fluffy is an outdoorsy feline from Kalispell, Montana who was thawed from under a big mountain of snow by her 'parents'. Her owners didn't spare a moment in bringing the kitty to the vet who was essentially unresponsive and frozen.
There was little hope that the cat would survive.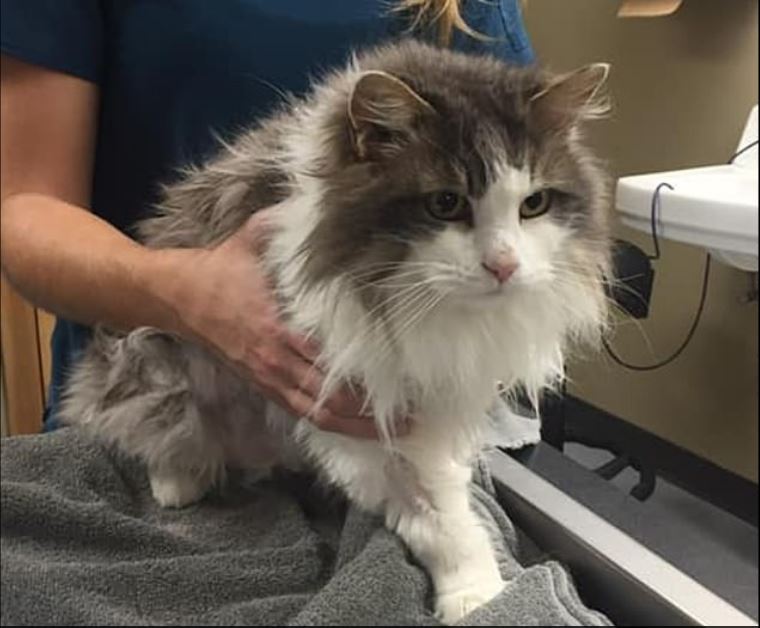 Though the cat's voluminous fur was frozen, the vet put in hours into treating the cat with warm water and covering her with blankets to bring her back to life.
As reported by ABC news, when Dr Jevon Clark first examined the cat, her temperature was moving very slowly on a thermometer which had a bottom range of 90 degrees.
The usual body temperature of a cat should be around 101 degree Celsius. However, all thanks to the temperatures between -1 degree and -8 degrees paired with icy fog and snow, Fluffy was frozen.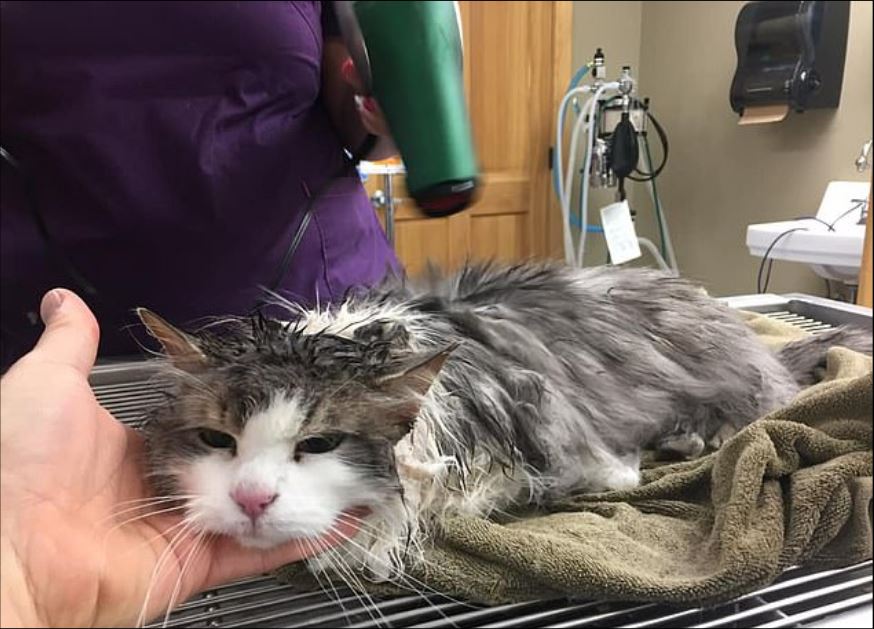 Finally, they had to move the cat to the emergency room to bring the temperatures up. With some more assistance, Fluffy came back to her old self.
The Animal Hospital couldn't help but share the survival story of this adorable creature on the internet. And there was no stopping the netizens from going gaga over this story.
The post caught fire and went viral overnight. People commented on the post in huge numbers and blessed the Fluffy with a healthy winter ahead. Not just that, everyone was impressed by the wit of the owners who immediately took the cat to the vet and the cat survived.
People commented, and we cite that, 'This is a miracle with some quick thinking on the part of her 'parents' and this wonderful vet! This outdoor cat has certainly used up one of her nine lives! She is so lucky that she found such amazing care. LOVE this story!'
Now that Fluffy is in excellent health, Happy Winters to All!
Share this post with your friends and family.
Recommended Video – "When The House Ain't Big Enough For Both Of Them—What Happens When Cats And Dogs Face Off"

Don't forget to ▼LIKE US▼ for more inspirational stories:)
Enjoyed the article? Check out another interesting story below ▼
---

Share this story with your friends and family!
---