Vegetarianism is all the rage nowadays and for more reasons than its published health benefits. Vegetarianism has been identified as one of the ways to mitigate the effects of climate change (since the majority of the agricultural sources of greenhouse gases comes from the production chain associated with animal farms). Furthermore, one could also express one's compassion for animals by sticking to fruit and vegetable-based diet.
But even if you're a meat-eater, if you're also recovering from all the food comas that were born out of holiday overeating, then vegetarianism might also be looking mighty attractive right now.
With that said, the case for vegetarianism as the path to better health may be said to be a done deal but one new study happens to claim the opposite.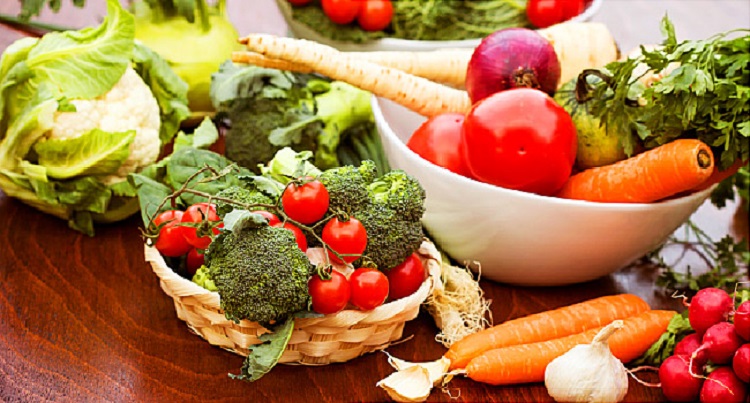 The said study was conducted by the Medical University of Graz in Austria and discovered that the lower consumption of saturated fat and cholesterol as a result of eating a greater proportion of fruits and vegetables seemed to lead to a higher risk of cancer, allergies, and mental health problems.
"Whoa, how did that happen?" you might say and you'd be well within reason to be skeptical.
The researchers used data from the Austrian Health Interview Survey to scrutinize the dietary habits and lifestyle differences between vegetarians and meat-eaters.
In all, 1,320 subjects were categorized according to age, sex, and socioeconomic status. The data pool included 330 vegetarians, 330 meat-eaters who still consumed a lot of fruits and veggies, 300 regular eaters who consumed less meat, and 330 heavy meat-eaters.
The study found that despite consuming less alcohol and having a lower BMI, vegetarians were still in worse physical and mental condition compared to their meat-eating counterparts.
Those who ate less meat also had worse health habits such as avoiding going to the doctors.
Based on this, the study concluded: "Our study has shown that Austrian adults who consume a vegetarian diet are less healthy (in terms of cancer, allergies, and mental health disorders), have a lower quality of life, and also require more medical treatment."
But before you reach for that bacon sandwich, do note that others have criticized the findings as a thinly-disguised endorsement from the meat industry.
Nathalie Burkert, who is the study coordinator and an epidemiologist, told the Austrian Times: "We have already distanced ourselves from this claim as it is an incorrect interpretation of our data.
"We did find that vegetarians suffer more from certain conditions like asthma, cancer and mental illnesses than people that eat meat as well, but we cannot say what is the cause and what is the effect.
"There needs to be further study done before this question can be answered."
Recommended Video – "She Turned To Food To Cope With Being Abused As A Child And Ballooned To 570 Lbs"
Enjoyed the article? Check out another interesting story below ▼
---

Share this story with your friends and family!
---