Sonia Sae is an animal rights activist and blogger based in Barcelona, Spain. She's very solidly vegan and has posted YouTube clips that support her beliefs. It's quite ironic then that she's under fire right now for the very thing she's fighting against: animal abuse.
The issue revolves around Jumanji, Sonia's pet fennec fox that she rescued (others say purchased) from a breeder back in 2014. The controversy started when Sonia posted pictures on her Instagram account showing Jumanji as thin, malnourished, and suffering from numerous health issues. When she also said that Jumanji was on a vegan diet, some people were horrified and started criticizing her.
In the wild, a fennec fox mostly eats animal meat such as rodents, rabbits, insects, birds, etc. In fact, some experts say as much as 90% of a fennec fox's diet is composed of meat with the remaining 10% coming from plant sources. But according to National Geographic, fennec foxes are omnivores, meaning they can safely eat a mix of meat and plant food depending on what is available to them.
This conflicting information on a fennec fox's diet has only further fueled the backlash against Sonia, with some vegans actually slamming her for subjecting Jumanji under such a "cruel" diet that is totally unnatural for him.
But Sonia also has her supporters. Damian Eadie runs a business that sells vegan pet food in the UK. He recently told the BBC, "Most people have an apoplectic fit when they hear about pets being given vegan food. A reasonable thing to say to Sonia would be― how are you sure this is safe for the fox? Does she know the nutritional requirements of the fox and can she formulate a suitable diet?… Any animal can be fed a vegan diet if you can source the nutrients appropriately."
Sonia refuted allegations of abuse and contends that Jumanji was suffering from skin allergies but he's already doing better.
Regardless, others have criticized Sonia for keeping a wild animal as a pet. There have been calls for PETA to bring Jumanji to a wildlife sanctuary.
The story has been picking up steam and it remains to be seen how it will all turn out. The issue has sharply divided people and now even the police are involved.
Take a look at the pictures below and decide for yourself. If you want to know more about fennec foxes, you can visit faithfulfoxes.com.
Sonia Sae got Jumanji back in 2014 and has been keeping him on a vegan diet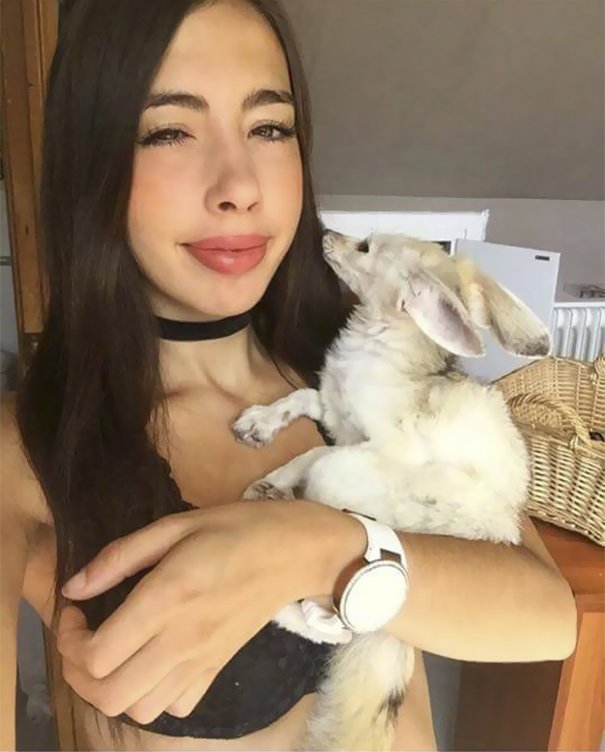 But a Facebook user named Alice Natanya Moore noticed Sae's Instagram posts and started criticizing her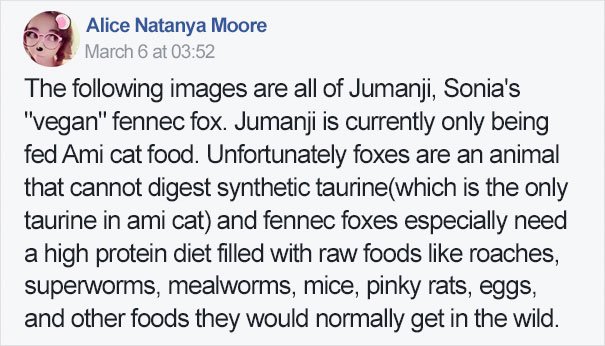 Supposedly, this is how Jumanji initially looked like in 2014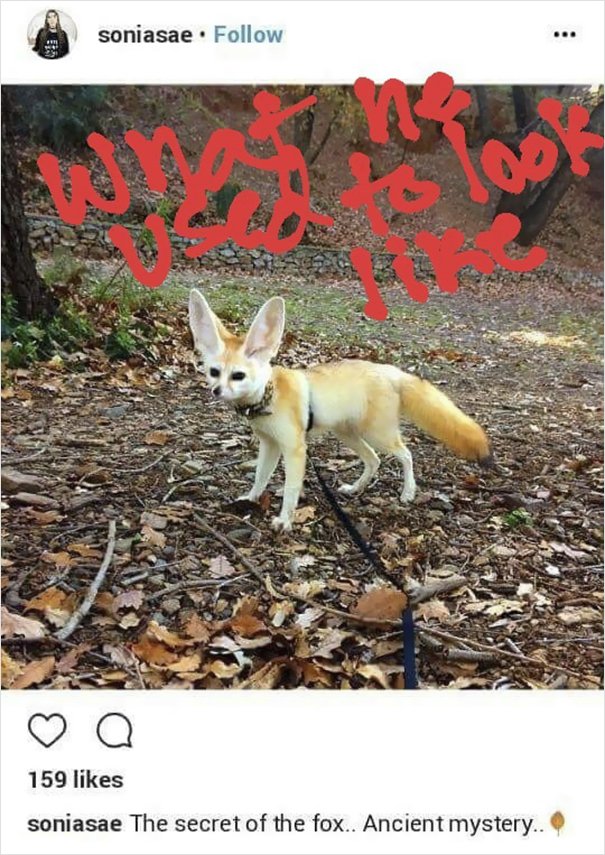 This is a picture of Jumanji showing him as thin and malnourished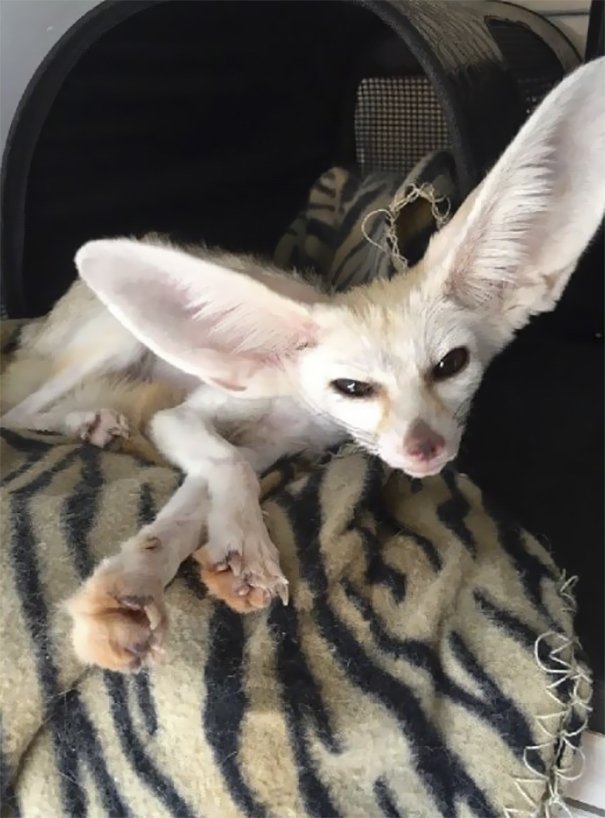 Alice explained why a vegan diet is unnatural to fennec foxes

In the meantime, more pictures of a malnourished Jumanji were coming out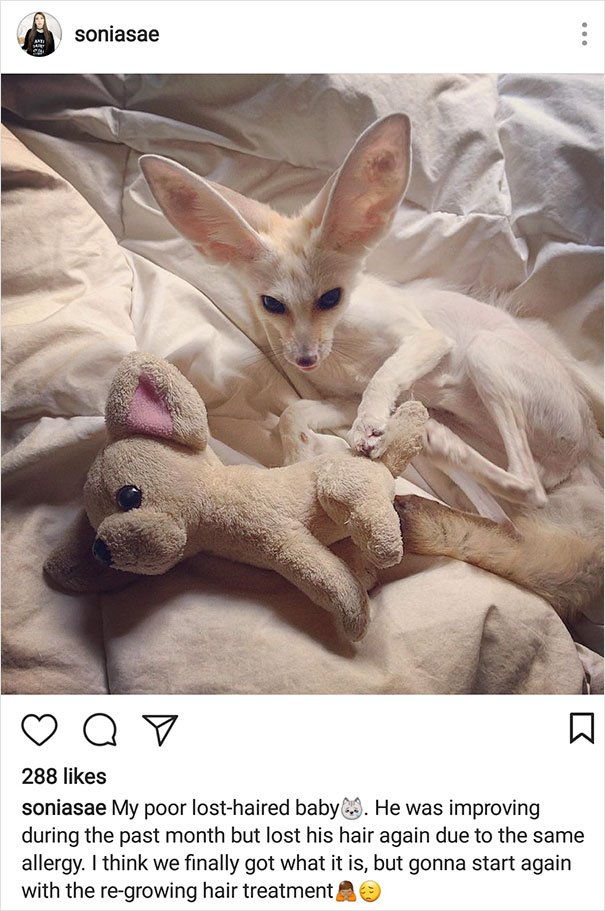 Jumanji was also not in the best of health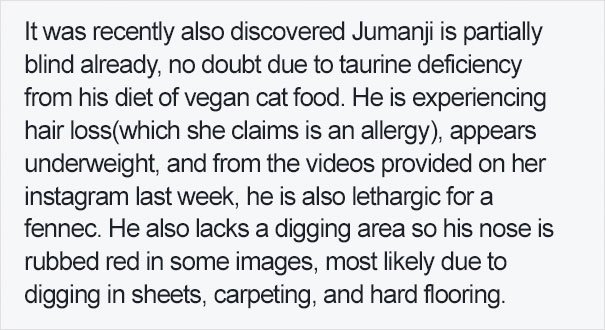 But Sonia is sticking to her beliefs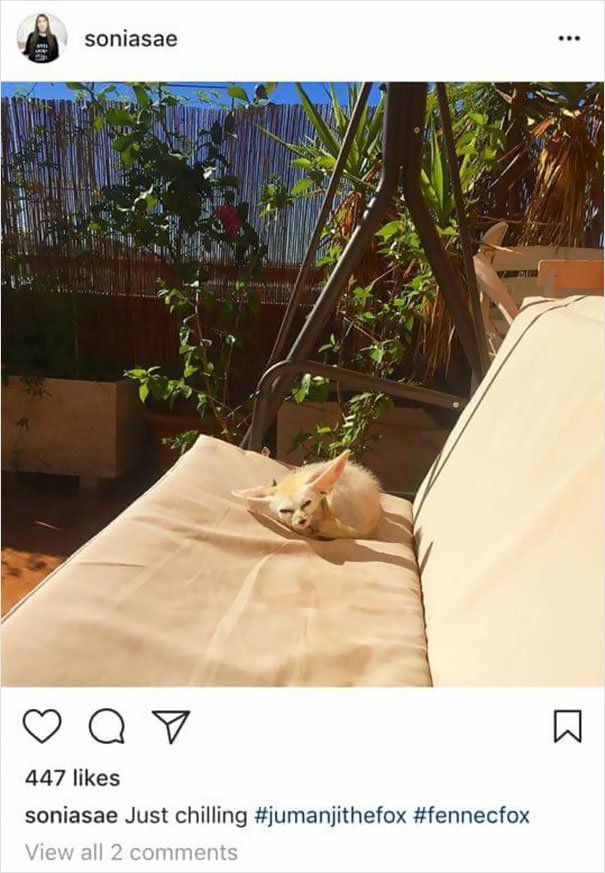 Another picture of a thin Jumanji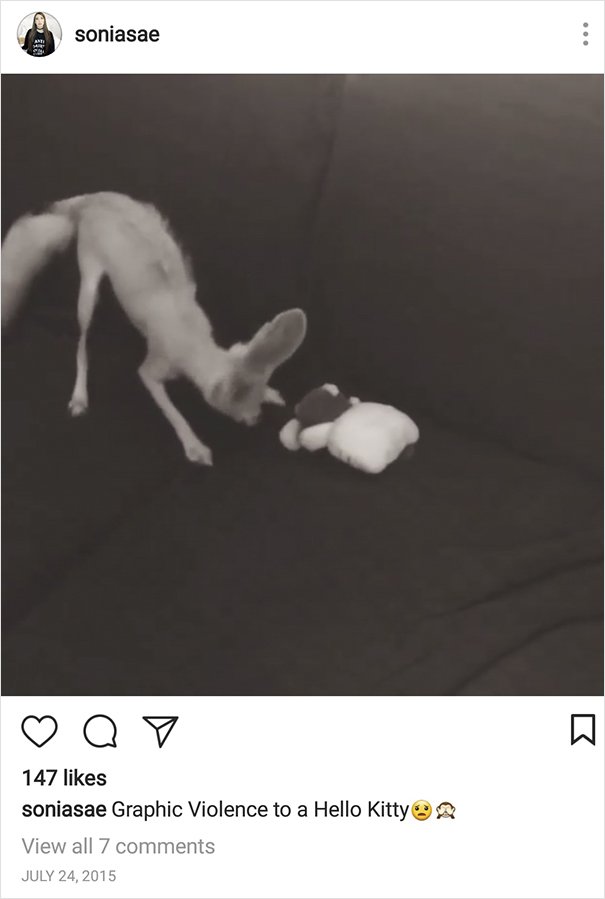 Jumanji also has thinning fur and some skin conditions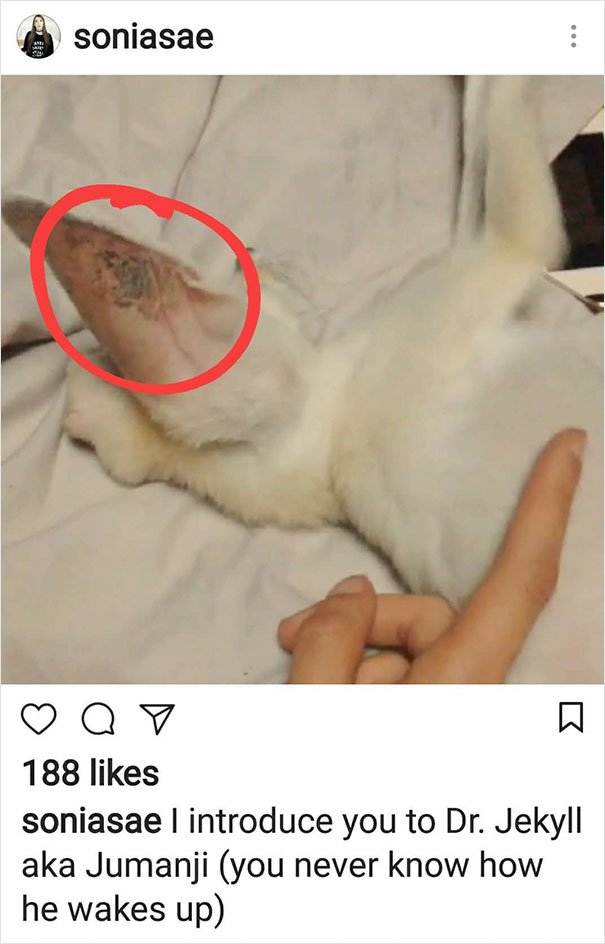 Fennec foxes need calcium and taurine from animal sources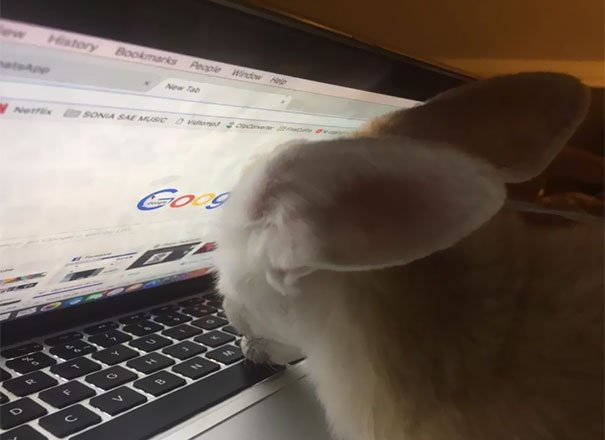 Animals fed an unnatural diet can develop many health problems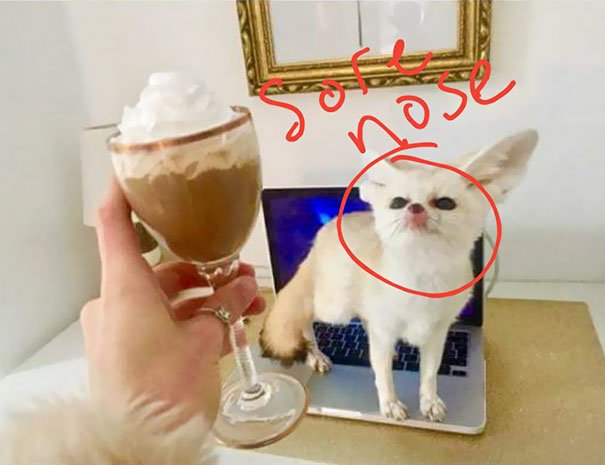 But Sonia Sae has fired back at those criticizing her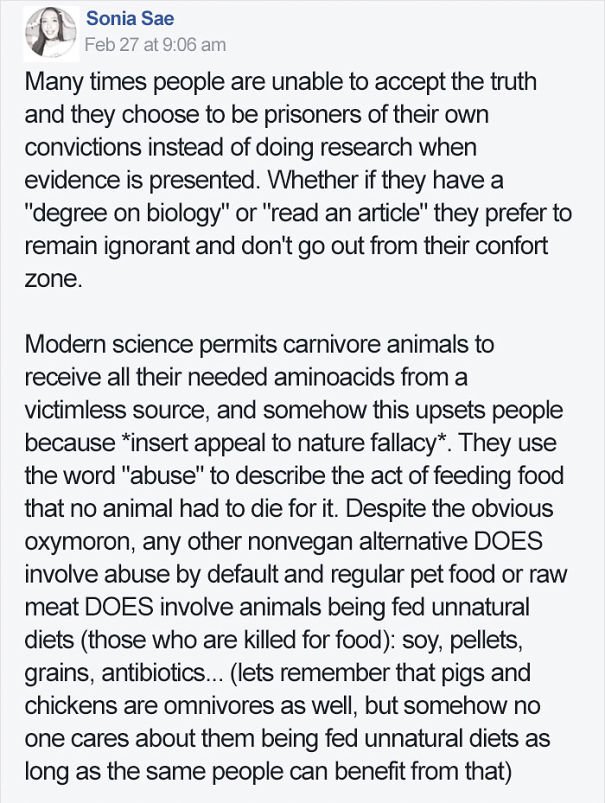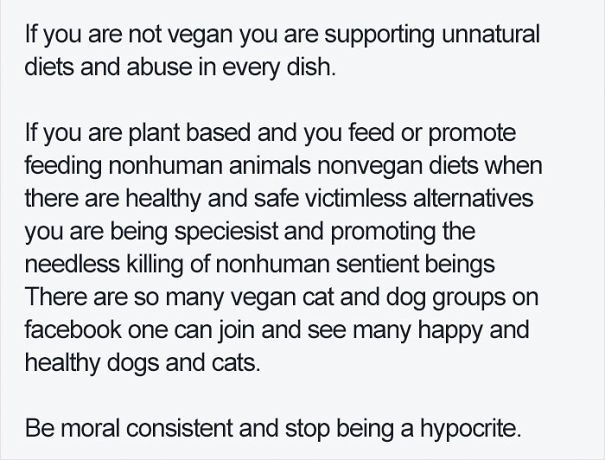 Now, even the authorities are involved. According to an animal rights expert: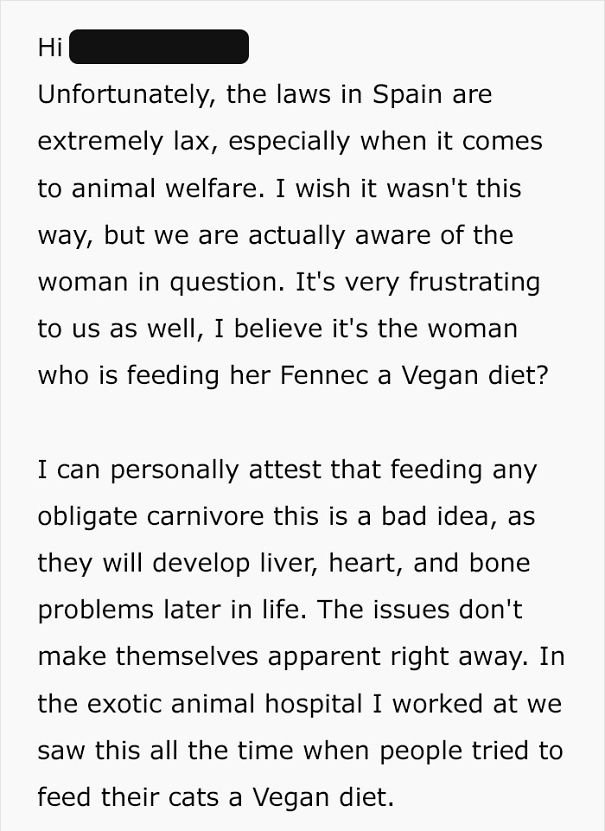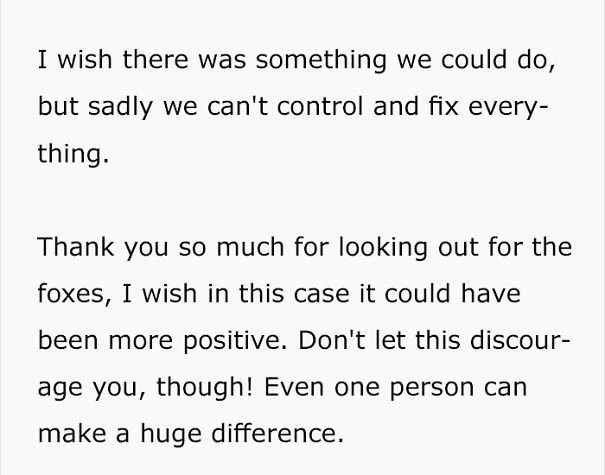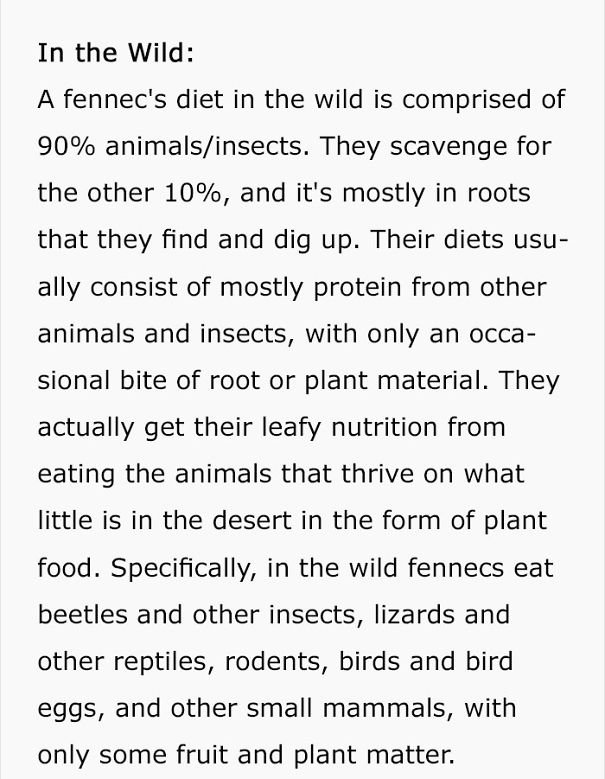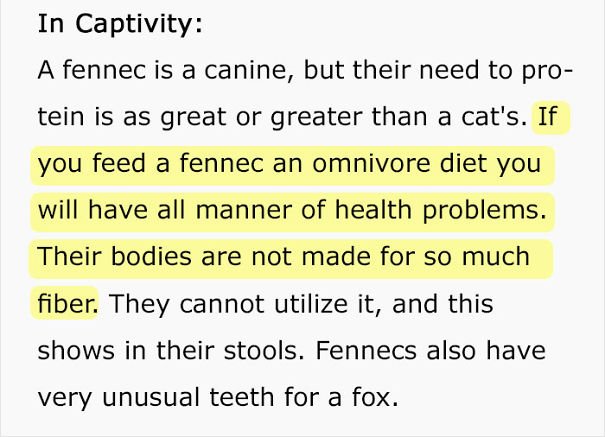 Here are pictures of how healthy fennec foxes should look like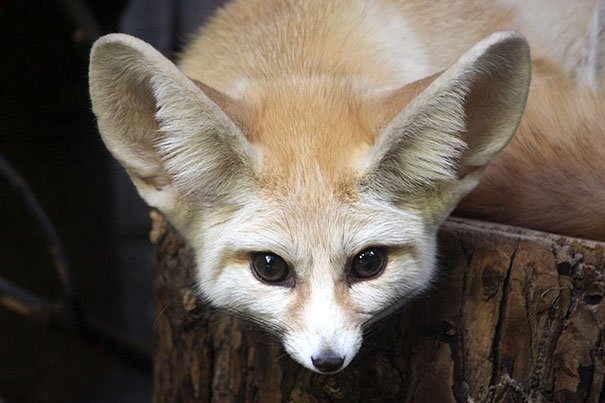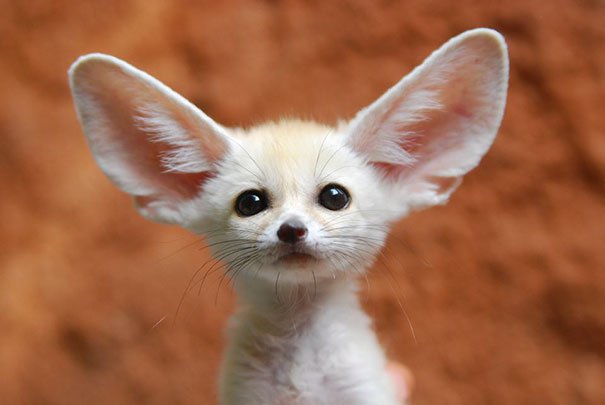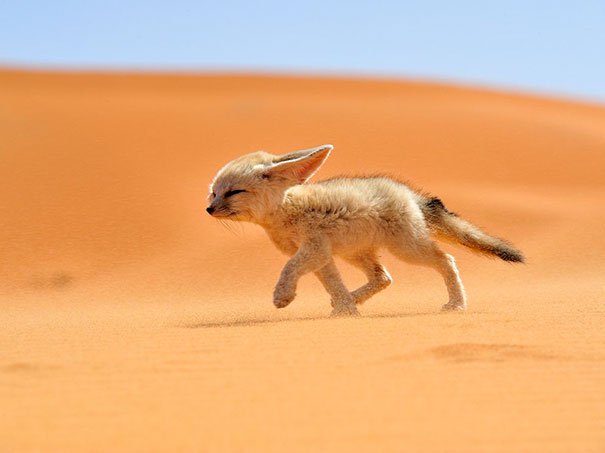 Recommended Video – Trying to Buy People's Dog For $100,000
Follow

@smalljoys_of_life
Enjoyed the article? Check out another interesting story below ▼
---

Share this story with your friends and family!
---