Welcoming their little bundle of joy is probably one of the happiest things for a couple. This joy may be doubled when there's a news of twins. Whether the twins are boys or girls, parents go through a mixed rainbow of feelings after welcoming them. The interesting fact about the twins is they always try to copy each other or anything happening in front of them.
That's the reason you have to be careful with kids all the time. Always keep one eye on them because at this age kids can get in trouble very easily. Recently, two adorable kids were caught on camera copying the characters from the Frozen.
A mom who is raising the twins knew that they do some silly things, so she decided to catch them in the camera.
She put on their favorite movie the Frozen and left the room. She silently recorded them with her smartphone to see what they were doing.
What she captured was absolutely adorable.
The twins started watching the movie, but it isn't long before they started to moving around. The twins had watched the movie the Frozen before, so it was possible they got bored with the movie. As the sister lays down on a pillow, and her brother comes up behind her and starts giving her a backrub. This is adorable in itself, but it slowly gets cuter.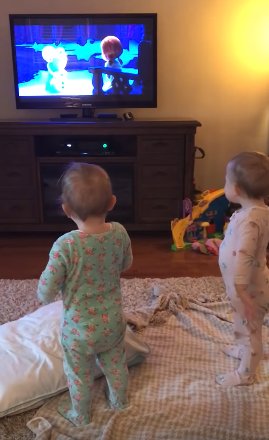 They continue to play on the floor while watching the movie. Trying to copy each other and everything as the Frozen sisters―Elsa and Anna―are doing. Then it becomes clear that these babies aren't just hanging around; they are acting out every scene from the movie.
This video does not end here. One of the twins uses his hand to make a snowball as if he has a magic power.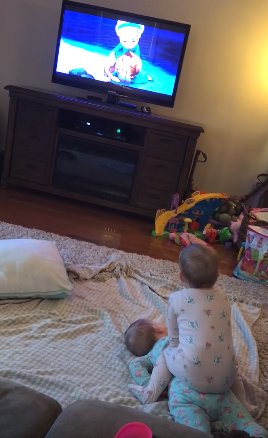 The babies can't talk yet, but I guess they are probably singing Let It Go. This mom was touched by how smart and creative her babies were and so did I!
How adorable, aren't they?
Share this story with your twins brothers or sisters and share your own story with your twins :)
Follow

@smalljoys_of_life
Enjoyed the article? Check out another interesting story below ▼
---

Share this story with your friends and family!
---