Recently in Washington State, a truck which has displayed bumper stickers of the U.S. President Donald Trump in support was wrecked and set on fire. This was done as 'Trump' word was painted using white spray on sides of the pick-up truck.
The owner of the truck Mr. Johny Mackay believes that the attack was targeted and this could be due to the Trump stickers which he had recently painted on his Nissan Titan pick-up Truck. He further stated in his interview that he was in shock when suddenly he witnessed that the tires started melting and the windows of the truck shattered.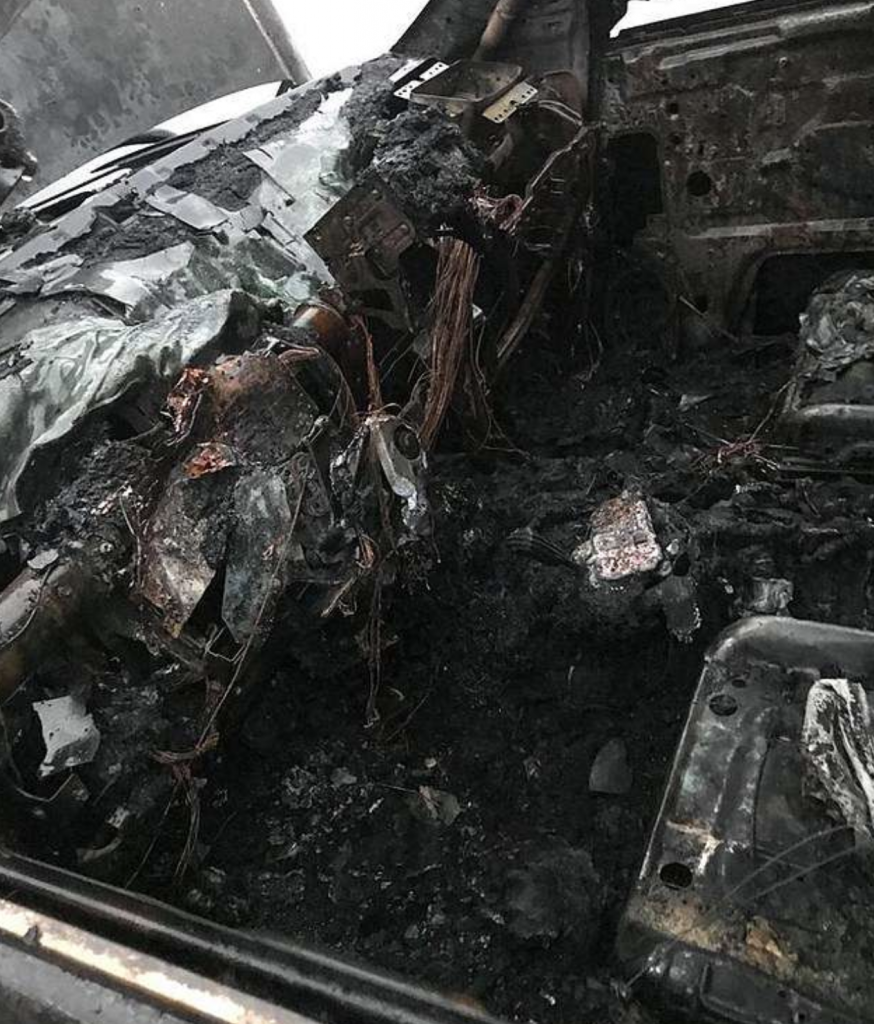 Mackay further said about the night when the truck was attacked. He said that he went to Garage Bar for some drinks and hence decided to park the vehicle in the parking lot on Sunday for overnight and he hired a taxi to return home. The parking of the truck was done safely under the light in a hope to discourage anybody from potentially destroying and breaking in the vehicle.
Next day morning on Monday, Mackay returned, and he found that his vehicle was completely shattered and destroyed. All this was done only because there were two huge stickers on the bumper of the truck for endorsing Donald Trump, president of the United States. One of the stickers displayed was "TRUMP 2020".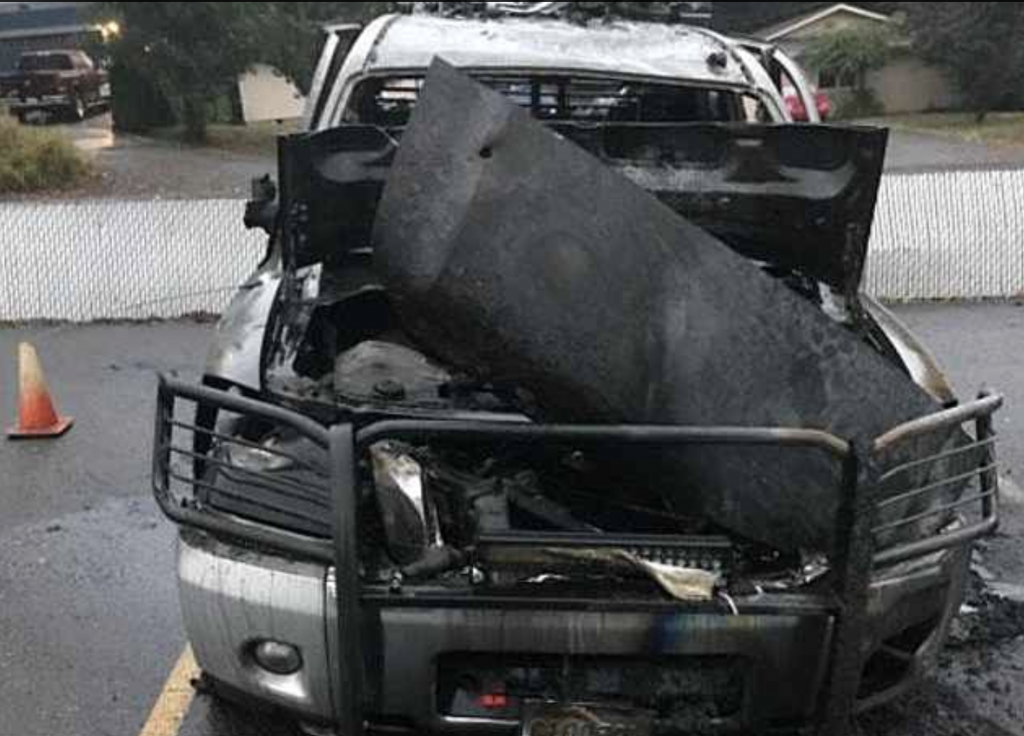 Randy Sanschagrin, a local resident staying heard the loud explosion, he then ran immediately to see outside. He saw that the truck was burning and disbursed by flames. He further added that he heard a noise like a loud explosion of the bomb and his windows were shaken. Similar comments were reported by Myla Flores, another resident.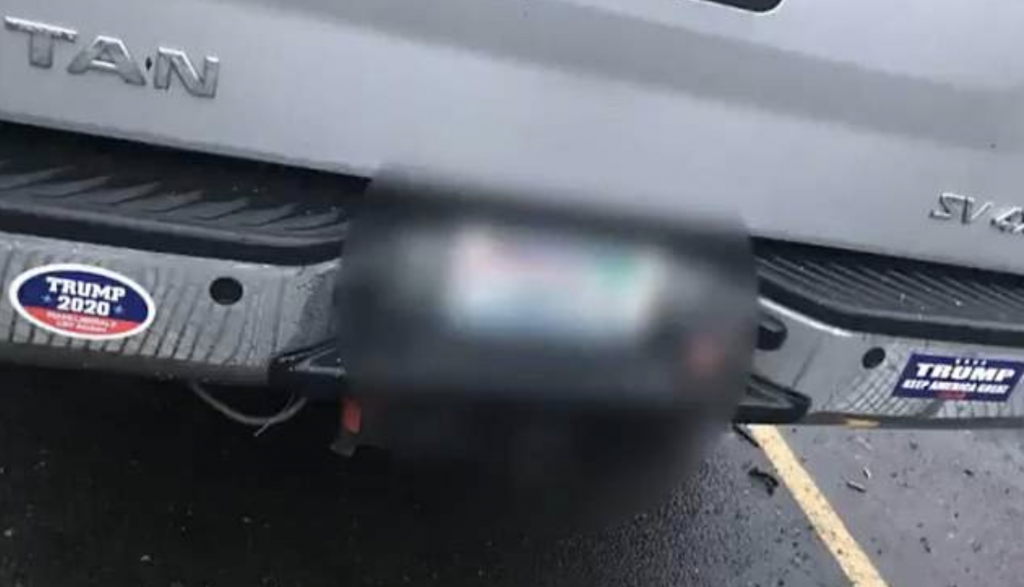 This was fortunate that Mackay was not there inside the truck and he had reached home, and no human injuries were reported.
The Vancouver police reported that the information about the fire explosion was informed and reported by many 911 callers on Monday around 2.30 am.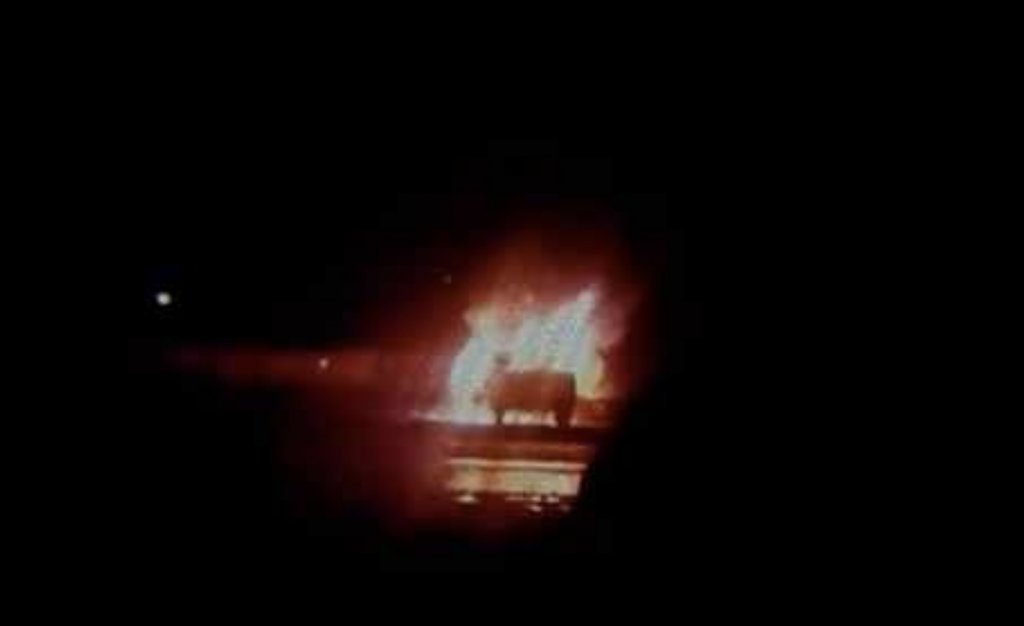 Mackay also said that he is not actual voter for Trump. Although he supports Oval Office which helps him make his living. He is working as a driver for Uber.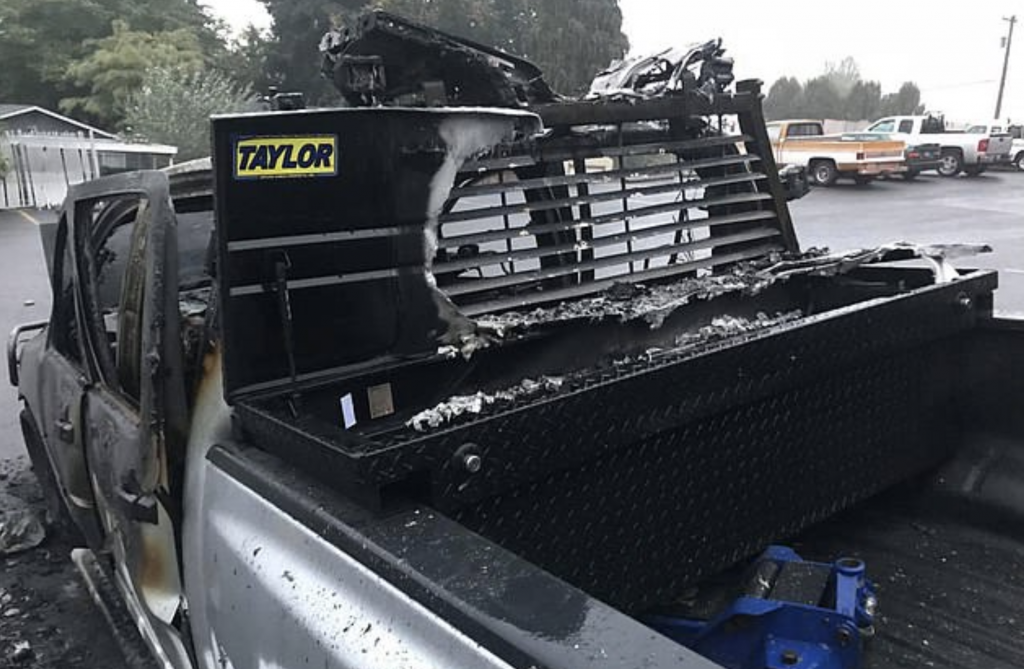 He then said that he wants to give a message to the culprits who did this. The person responsible needs help whether this was done for drugs or any mental condition. He then said to FOX12 that the world is crazy with all around politics. Everything is going on crazy.
Share it with your friends and family.
Recommended Video!
"8-Year-Old Boy Waited Patiently For Trump's Attention Gets A Kiss On The Head"

Enjoyed the article? Check out another interesting story below ▼
---

Share this story with your friends and family!
---