How often has it happened to you that your luggage got misplaced with someone others? Well, it is something that not happens to you on a daily basis or might not even happen to you in your lifetime. But there are people who had experienced the loss of their luggage at the airports and other places.
To deal with this calamity, the travelers have found a unique yet an interesting way – printing huge pictures of them on their luggage.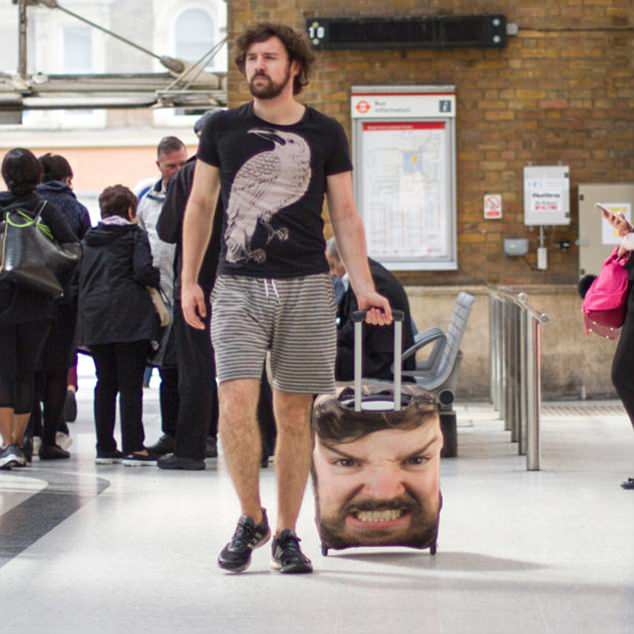 The airports are always in a rush, you have to check-in, board-out, and perform all other activities quickly, because they don't wait. So there is a possibility of some passenger dragging away your luggage mistaken for theirs.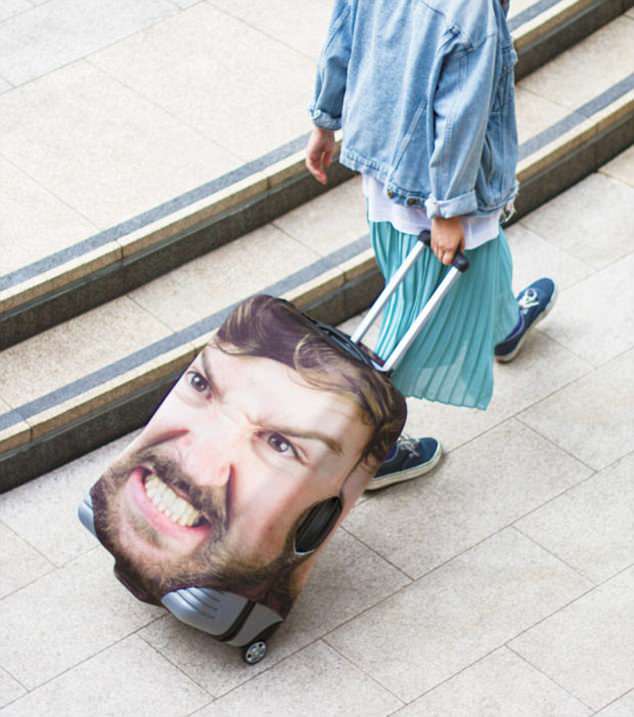 So to cope with the situation, the holidaymakers, nowadays, are seen pulling around luggage with their face on it. They get crazed expressions from people whenever they arrive at the terminals.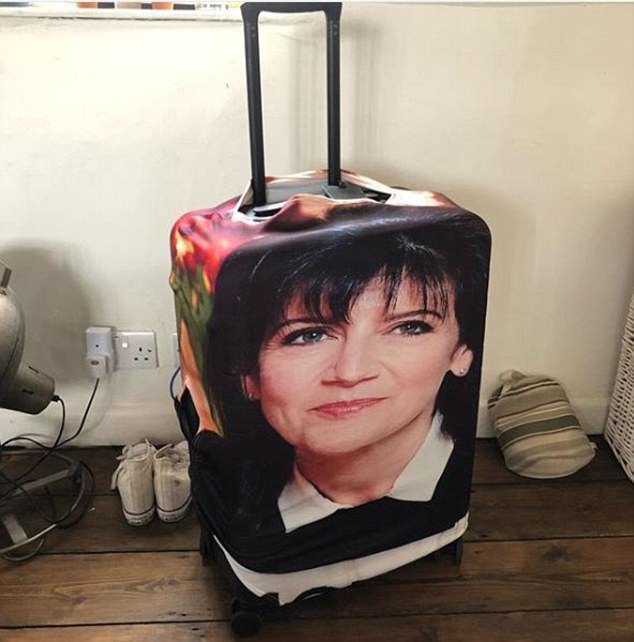 It is not common with normal people; even Broadcaster Emma Freud's face was imprinted on her husband, Richard Curtis' luggage. Emma wrote on her Instagram post that her husband bought this suitcase so that he does not get confused about his bag on the carousel.
Richard was later pictured looking unconvinced as he picked up his luggage off the carousel at New York airport.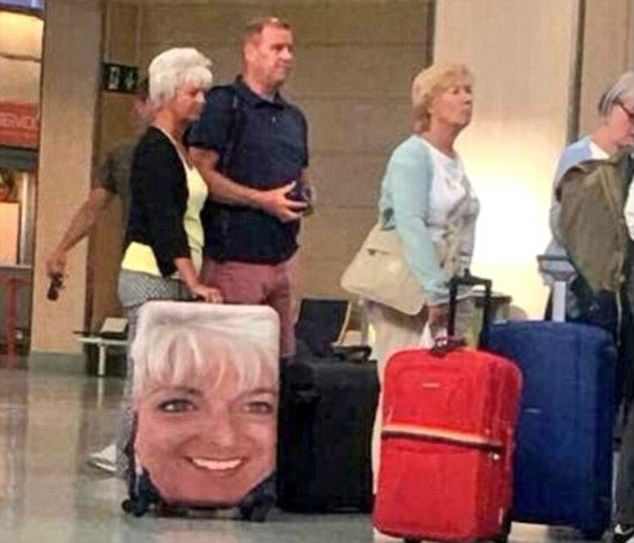 She said that she gave this suitcase to her husband as a Christmas present and he didn't like it. He used this suitcase for the first time when she forced him to.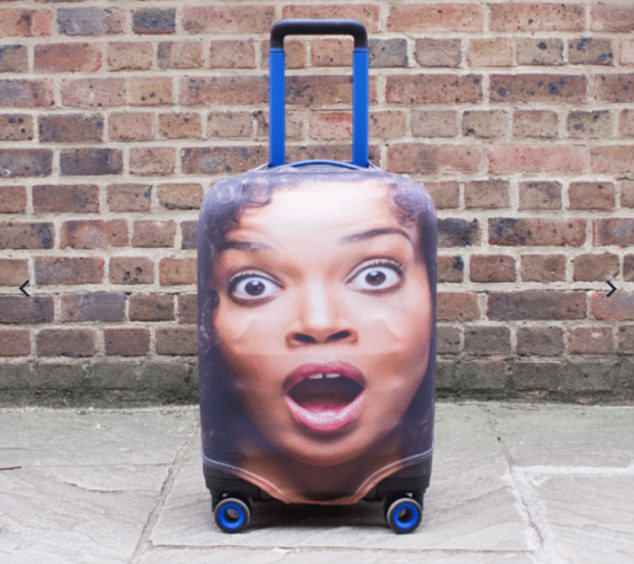 Well, you have to do something if you want your precious luggage safe and secure all the time if you are at the airport.
Share this post with your friends and family.
"Recommended Video –"Man Tries Hard To Make Husky Swim But What Actually Worked Will Make You Laugh Out Loud"

If you liked this post, we would love to hear from you:)
Enjoyed the article? Check out another interesting story below ▼
---

Share this story with your friends and family!
---