If you enjoy a good scare and thrill from time to time, you surely must have watched shark horror movies before. There's something about these magnificent creatures' power and intelligence that makes us feel insignificant – at least when we are in the water!
Sharks are a part of the family of fish with cartilage skeletons. Compared to bones, this tissue is much lighter and more flexible. Sharks also possess multiple rows of sharp teeth that they continuously lose and replace with new ones.  Furthermore, they have a set of 5 – 7 gill slits on either side of their heads, while their noses serve for smelling purpose only.
1. Jaws (1975)
As an all-time fan-favorite horror shark movie, Jaws is the 1975-classic that has remained at the top of the shark movies list for over four decades. From sharp teeth to non-stop tension to captivating sound effects and angles, Jaws has rightfully scared millions of people and caused many to avoid swimming for years after its release.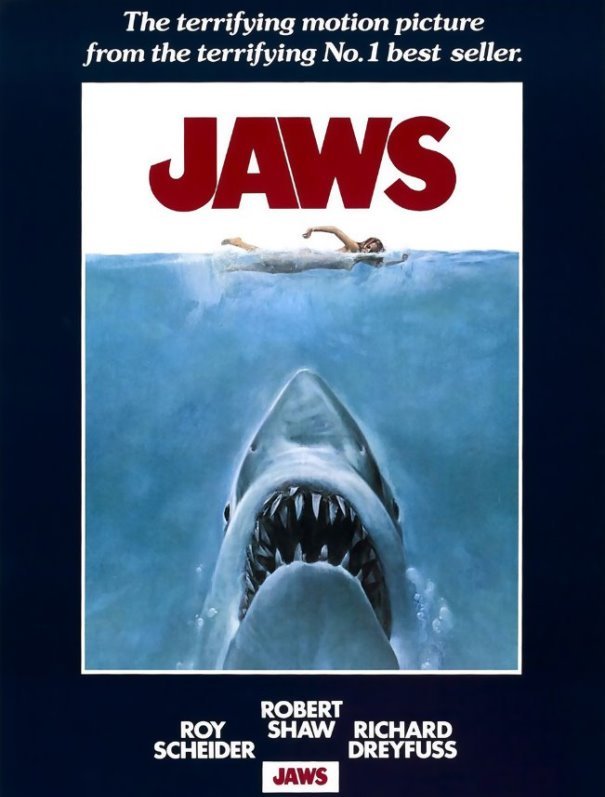 Image: IMDB
The story of the Jaws revolves around a marine biologist, a local sheriff, and a senior seafarer who team up in order to hunt down the great white shark that is causing devastation in a beach resort.
2. Open Water (2003)
Open water is a psychological shark horror movie partially based on a true story of a scuba diving couple who was left behind by their group in the middle of the sea. Soon, the sharks locate the pair and, with little hopes for success, they begin to struggle for their survival.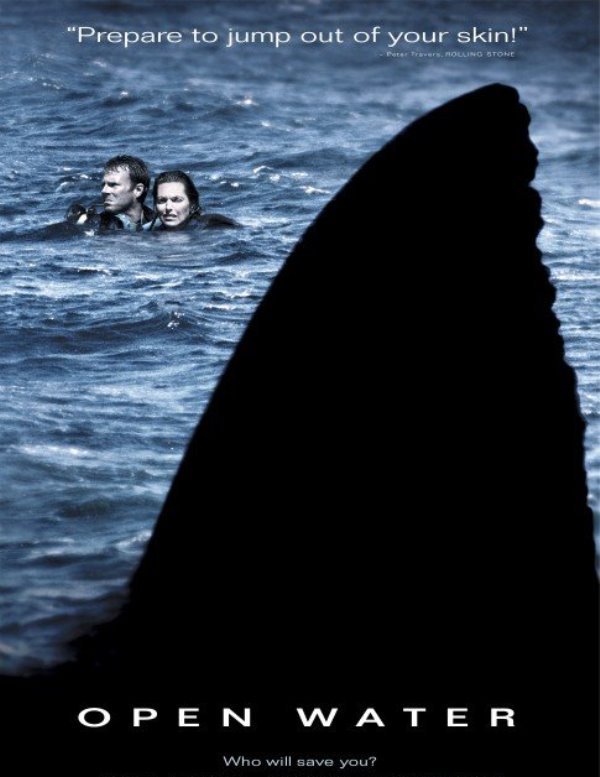 Image: IMDB
Are you interested in seeing more awesome shark movies? Check out the video below and let us know which one is your favorite!
Did you know?
The oldest commonly acknowledged shark scales date 420 million years back in time. Since sharks began to flourish at approximately 400 – 450 million years ago, they are predating the dinosaurs for 200 million years.
Now that you're all hyped up about sharks let's check out some of Other Craziest Movies! Top 10 movie sex Scenes!
"Recommended Video –Top 10 Hilarious Movie Sex Scenes"
Follow

@smalljoys_of_life
Enjoyed the article? Check out another interesting story below ▼
---

Share this story with your friends and family!
---