Tom Cruise and His Wife, Katie Holmes got divorced in 2012 because of some personal reasons. After their divorce, Katie got the custody of their daughter, Suri. According to the news and reports it is stated that Cruise hasn't met her daughter for years now. When Katie got the custody, it was decided that Tom can meet his daughter ten days a month, but the Hollywood actor chooses not to meet his daughter because she is not a Scientologist.
Scroll down to watch the video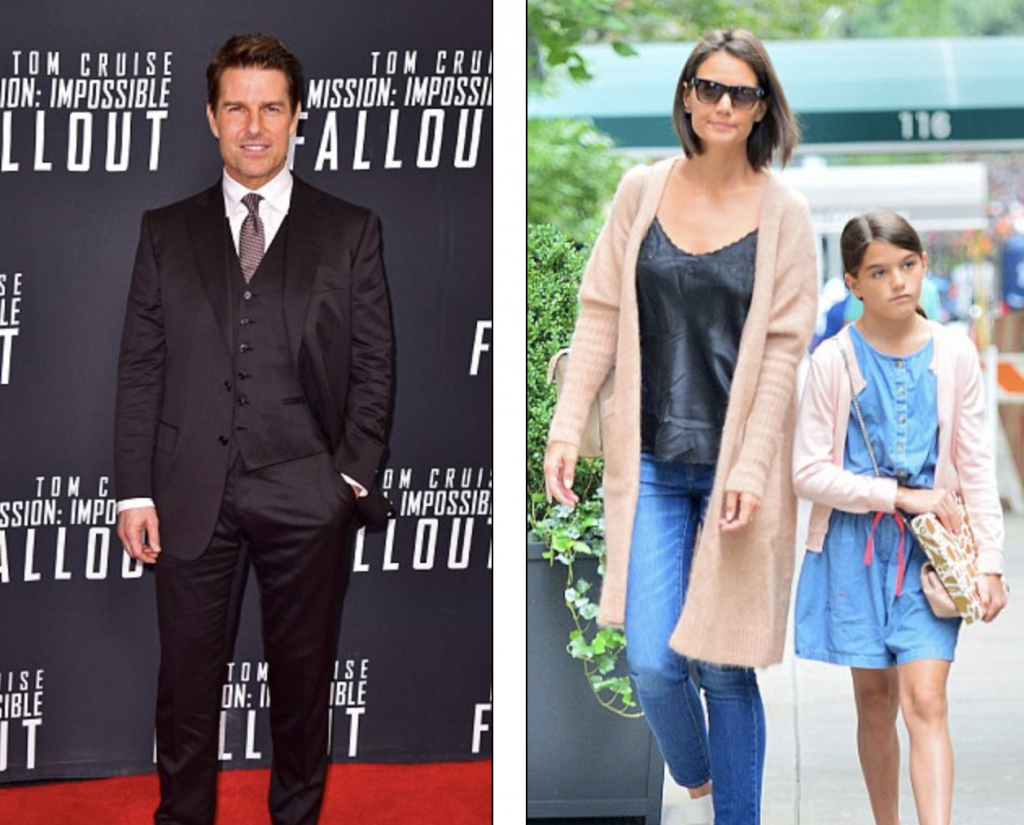 Scientology is a religious belief system of seeking spiritual fulfillment and self-knowledge through the process of studies and training. Tom has been following this process for decades now and believes it with his whole heart.
Watch the amazing video below:

Watch the video below:
Ever since his first marriage with Mimi Rogers, Cruise has been a religious devotee of Scientology. He is a firm believer of, and that's why he doesn't meet his daughter. After getting a divorce from Rogers in 1990, Tom Cruise married Nicole Kidman. In his marriage with Nicole, the couple adopted two kids – daughter Isabella and son Connor but unfortunately the couple took divorce in 2001. The two kids that Tom adopted in his second marriage stayed with him, and he raised them within the Scientology boundaries.
Suri is living with her mother, who doesn't believe in raising her daughter as a devotee of Scientology but Suri's father is the exact opposite. He isn't meeting his daughter since 2013 just because she is not within the Scientology boundaries. Tom Cruise was introduced to the Scientology group by his first wife, and ever since then, he is a religious follower. Suri is a cute little girl who is currently living with Katie Holmes.  Nicole and Katie both have moved on from Tom Cruise and are living their life happily outside the church. Tom was last seen with his little daughter Suri before the divorce.
One of the former Scientologist Leah Remini said that she wasn't allowed to have lunch with her friend because then she could lose Suri's custody. Remini was very sad about this because she considered Holmes as her close friend. The Church of Scientology shared a statement after Remini's words. They said that Remini has unlimited myths and stories that are growing unusual day by day. They invent unwanted myths because of greed and anger.
Share it with your friends and family.
Recommended Video –"Bride Leaves The Entire Church In Tears As She Sings 'You Raise Me Up' While Walking Down The Aisle With Her Father"
Don't forget to ▼LIKE US▼ for more inspirational stories:)
Enjoyed the article? Check out another interesting story below ▼
---

Share this story with your friends and family!
---