When we grow up our priorities change and meeting with friends daily becomes difficult as our responsibilities don't allow us to take time for ourselves every day.
Children are very innocent as they meet their friends daily but still miss each other the moment they get apart. The same happened with two little boys whose friendship is as pure as their heart.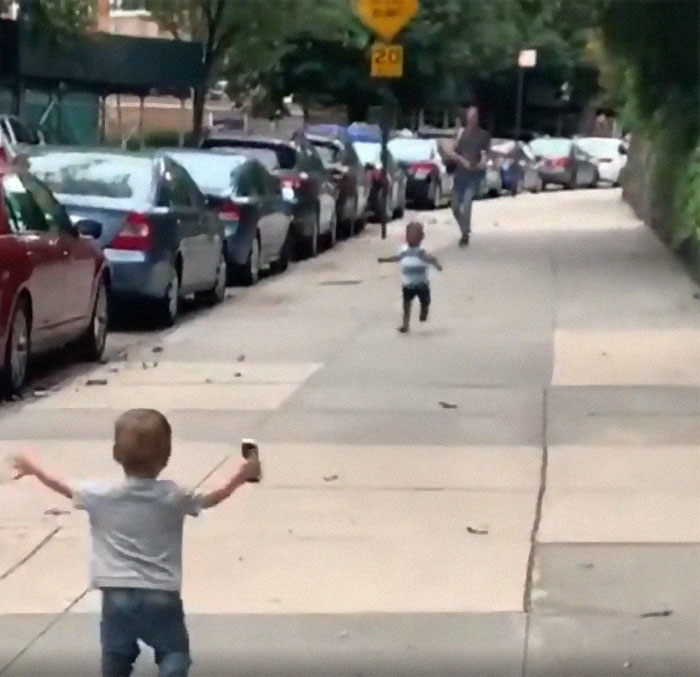 A dad shared a video of toddlers who have only known each other for about a year. Maxwell and Finnegan are two little best friends and the video of them hugging each other warming hearts all over Facebook.
Maxwell's father says that the boys are inseparable.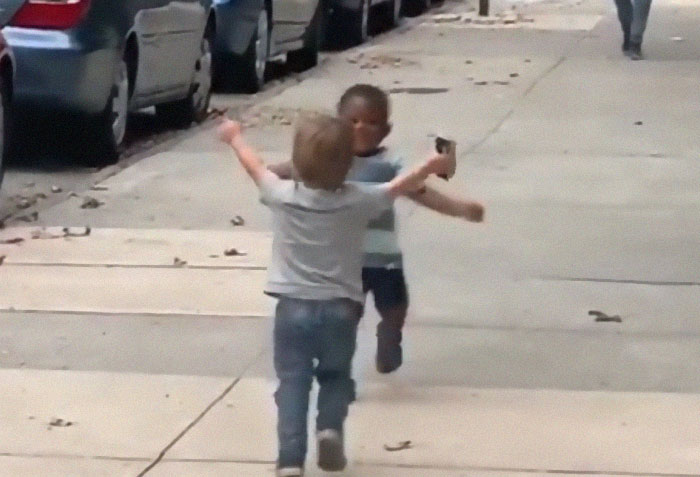 He told ABC News: "When they are away from each other, they are always asking about one another," 
"They go to music class together, Dana Banana (a weekly music event) and they love to dance — both are excellent dancers."
The video shows two BFFs are running towards each other as they missed each other after only two days. Two little munchkins hug each other with a big smile on their face.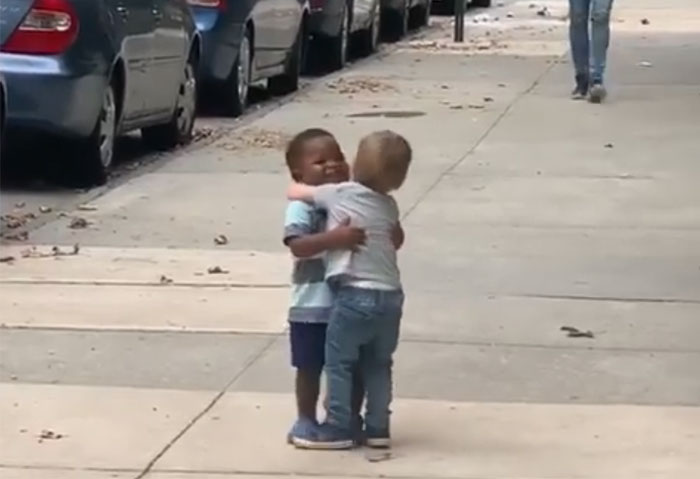 Social media users just loved the deep love between the toddlers and blessed them with wishes. The video has been viewed millions of times and received thousands of comments.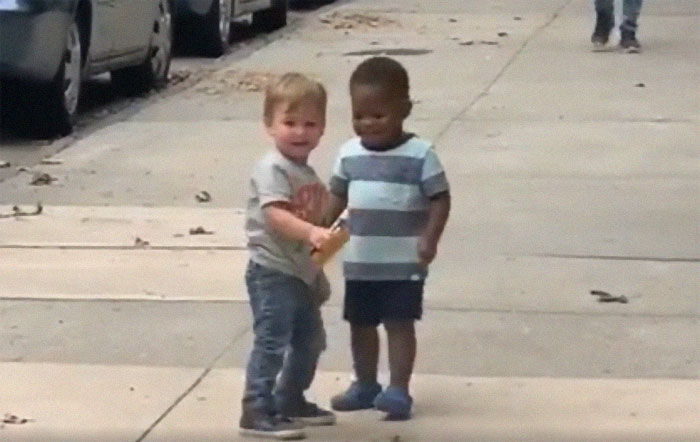 One commented: "The BEST video ever. Wish I could add you as a friend but I'll just settle with following you! Thank you so much for sharing. I have shared to my Facebook and have since had friends that have shared to their page! This is what AMERICA needs."
"It's the most beautiful thing I've seen in the year thanks," said another.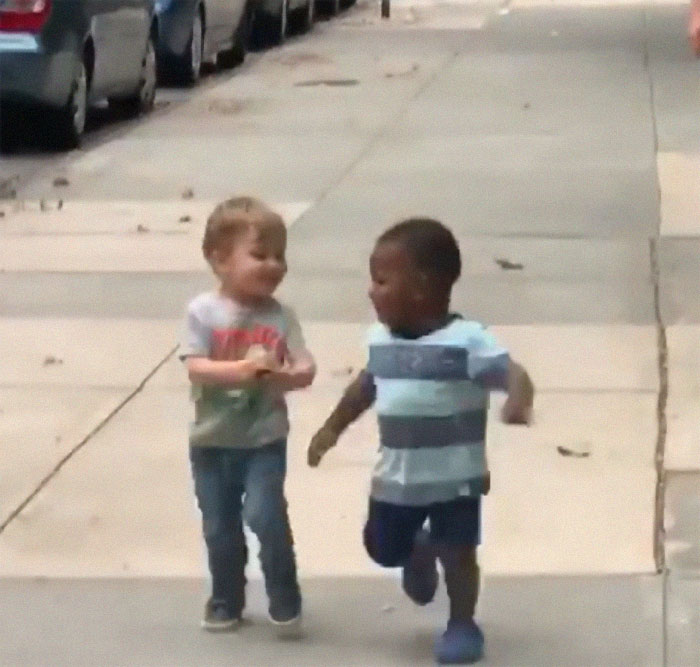 One user wrote: "That is called innocent love they don't know the meaning of prejudice hatred bitterness they don't know the difference unless someone teaches it their hearts are pure and innocent God bless them I pray they be friends for life."
Recommended Video For You!
"Toddler hugs stranger after recognizing they both have limb differences"