Real beauty does not necessarily depend on external qualities, our behavior can also make a huge impact.point 90 | In his book, The Like Switch: An Ex-FBI Agent's Guide to Influencing, Attracting and Winning People Over, Dr.point 194 | Jack Schafer, a former FBI agent, writes about the formula of friendship he derived and the laws of attractiveness that will help each person to establish relations and make surroundings trust him.point 370 |
His methods have been successfully used by American intelligence services for 20 years and have recently made public.point 104 | 1
Below are 7 tips by Dr. Jack Schafer to make yourself become more attractive and trusted.
#1.
Bending Your Head To The Side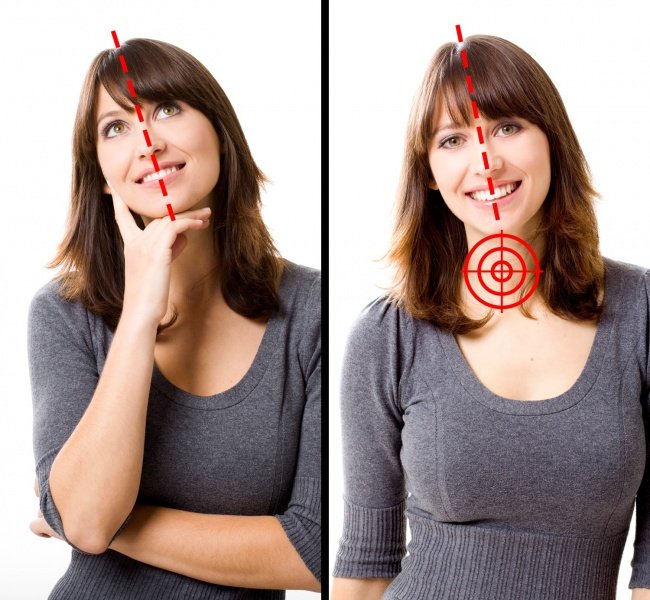 Did you notice that women bend their head to the side more often than men? The similar method men use in business when they keep straight to emphasize dominance.point 250 |
In informal communication, the inclination of the head to the side is a sign of trust, in the animal world, the jugular vein is shown only to those considered harmless and cute.point 164 | 1
#2. Learn To Smile With Your Eyes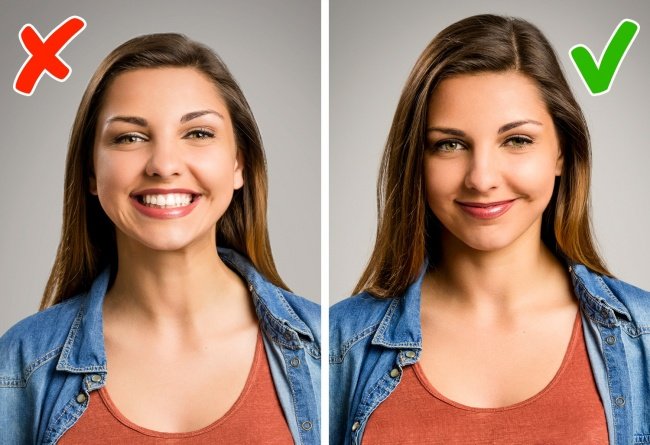 When the brain recognizes a sincere smile, it makes you smile back and starts producing endorphins that help feel a little more joy. Pleasant experience pushes people to continue communicating.
With a real smile, small wrinkles around the eyes appear and cheekbones and the corners of the mouth move upwards. It's not that easy to fake this smile — you will have to think about something funny and pleasant.
#3.
Avoid Using The Phrase "You are welcome"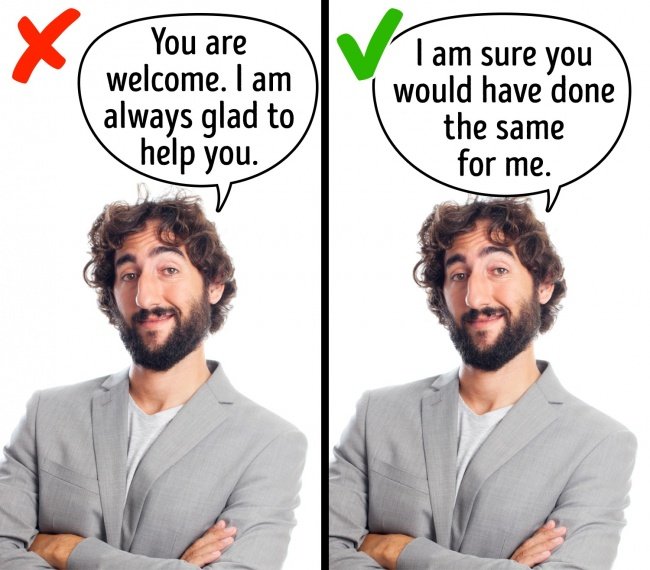 Never say 'You are welcome" when responding to a person for the service rendered to them.point 199 | Instead say, "I think you would have done the same thing if you were me.point 265 |
" Such statement evokes a sense of reciprocity, a person feels the desire to do something for you in return to thank you.point 115 | 1
#4. Shift To A Whisper, Emphasize Without A Reason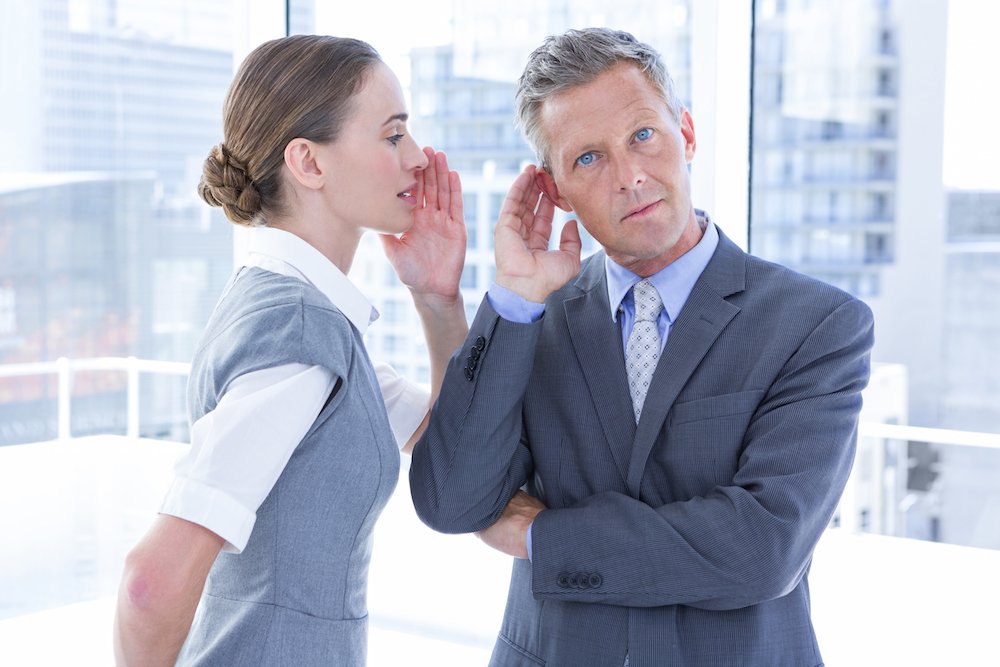 To prevent awkward pauses in the middle of a conversation, use a light sympathetic statement related to the last phrase of the person with whom you're speaking. This is a fairly simple way to continue the conversation and create a relaxed atmosphere.
Whispering is perceived as an intimate form of communication. Try to occasionally say certain phrases in a whisper, leaning slightly toward the other person, as if you are sharing a secret. A person will instinctively lean towards you to hear better. Minor violation of personal space and the feeling that you shared a secret will bring you together.
#5.
Let People Compliment Themselves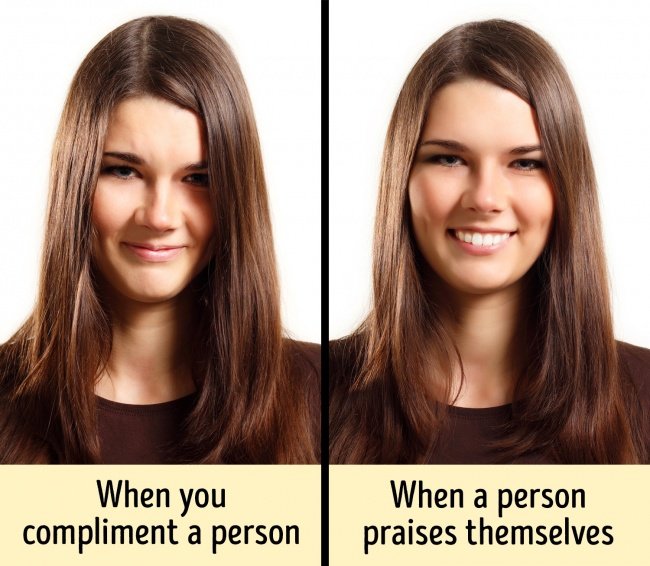 The best way to make a compliment is to encourage a person to praise himself.point 224 |
During a conversation, urge your opponent to talk about their achievements or merits, then show surprise, "Did you really do it yourself? How did you manage to do it?" Such questions will urge a person to compliment themselves.point 212 | 1
You can also try to make a compliment from a third person. For example, say that your mutual friend noted an excellent sense of humor or praised their diligence.
#6.
Pay Attention To The Pottery When Together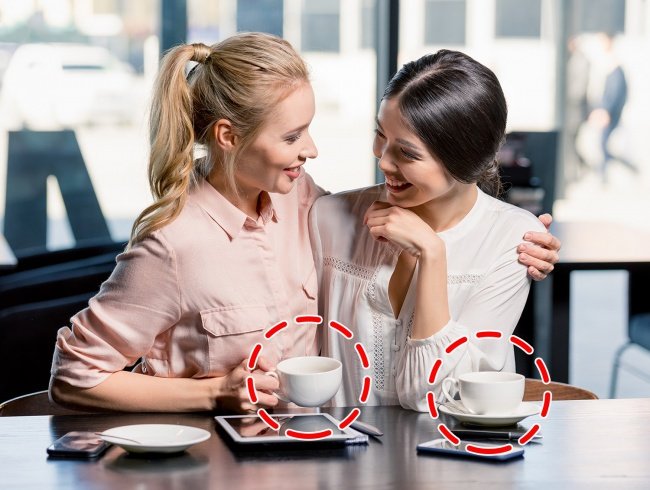 70% of the important information is shared while eating.point 353 |
Their gestures at this moment reflect emotions, feelings, and sympathies.point 66 | If the interlocutor puts the cup as if they were building a wall, this indicates a desire to increase the distance.point 173 | The role of a cup can be replaced by a flower vase or an advertising stand.point 247 |
Do you remember that when you sit down at the table with friends, you immediately remove all unnecessary things to the side to create an open space for communication?point 148 | 1
#7. Watch The Lips, Learn To Change The Color Of Eyes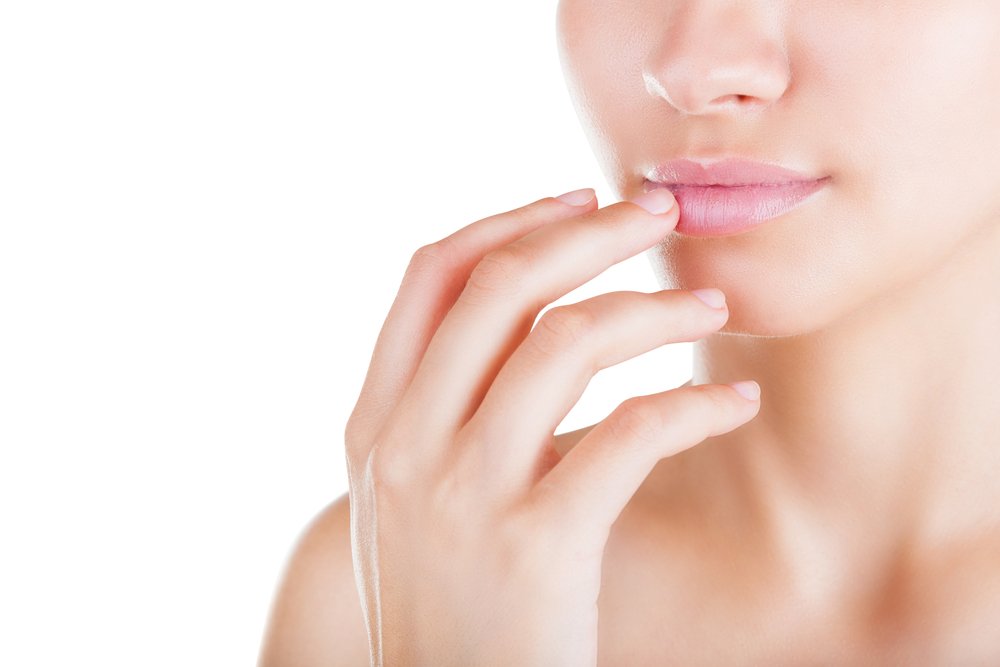 People touching their lips with their fingers or objects feel shy. This will happen if you ask an uncomfortable question or bring up a topic which the interlocutor will want to avoid. Watch these gestures to react and correct your own behavior in time.
Learn to give the correct signals with your pupils. Our brain likes the enlarged pupils of the interlocutor as it is a sign of sympathy and interest. Do you want to be liked by another person? Invite them to dinner somewhere with dim lighting or look at them with a unfocused gaze where the pupils expand, the eyes appear darker, almost black, making your look especially attractive.
What do you think about these tips? Share your thoughts in the comments below!
Recommended Video!
"5 Things You Shouldn't Do Before Or After Sex"