In early September, a female pit bull was discovered by rescuers wandering alone on the streets. Two-year-old Mama Pickles was heavily at that time and needed immediate help.
The animal control officers tried to find out where she came from after taking her off from the streets. They eventually got in touch with her owners who did not need the animal anymore and left her at an animal shelter.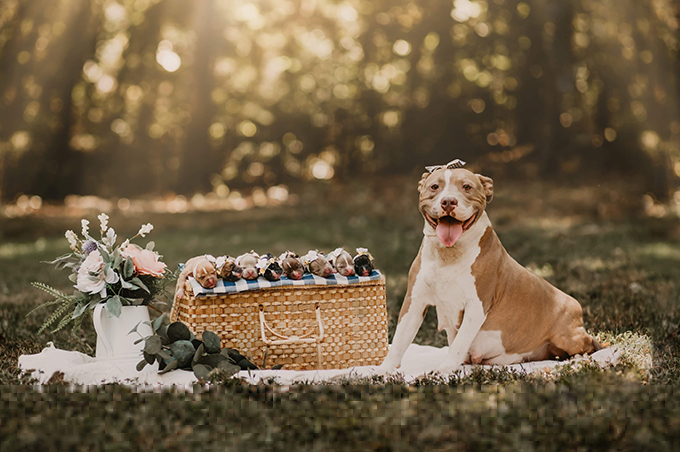 The poor mom-to-be pit bull was at the last stage of her pregnancy and needed more help than the shelter could provide her.
Soon, she was found by Pits & Giggles Rescue, which is a non-profit organization that specializes in caring for nursing and pregnant dogs along with their puppies.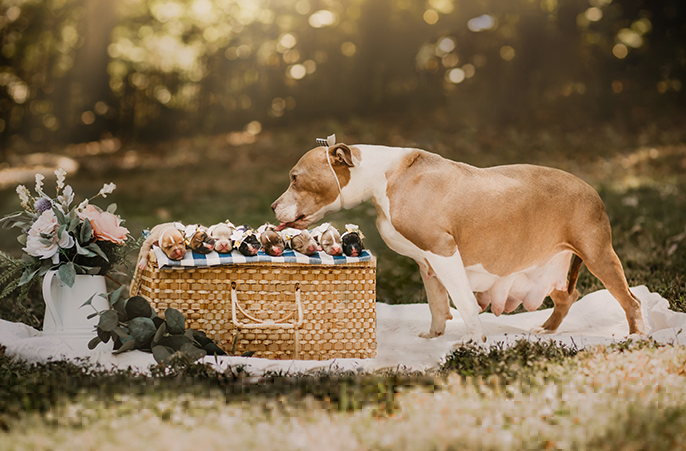 And there, Lauren Casteen Sykes, who is the photographer behind Enchanted Hills Photography, volunteers to click photographs of dogs at the Maternity rescue and care center to help them get adopted.
So, when she was told that a pregnant pitbull has been brought in, she was excited to click the soon-to-be mommy's photos to keep the precious moments alive.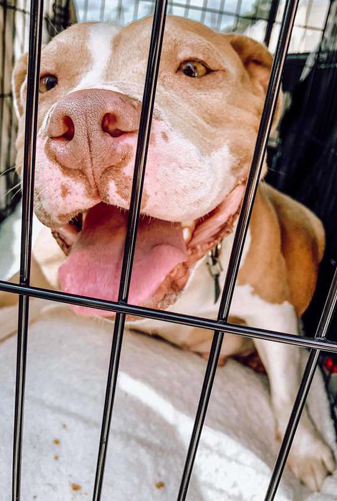 Happily for Mama Pickles, Lauren decided to do a maternity photoshoot for the very pregnant pit bull.
During the shoot, it seemed as if Mama Pickles was a professional model who knew how to strike a pose.
Lauren revealed that due to Pickles' heavily pregnant belly, the dog acted all clumsy and goofy, which made everyone laugh.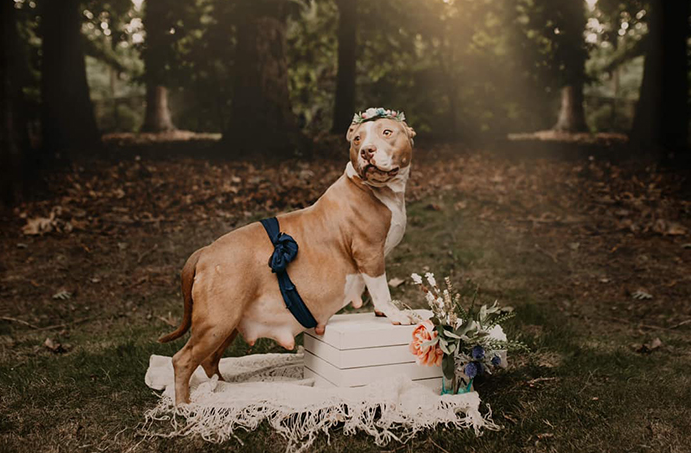 Lauren also said that during the shoot, the most challenging part was to stop the dog from licking the team. The dog demanded pats, pets, belly rubs, and heaps of love.
Soon after her maternity shoot, Pickles gave birth to 8 healthy and wonderful female puppies.
Lauren decided to again photograph the proud mama with her litter in which, the mother seemed all the happier. It is sad that she has been repeatedly used for breeding but the team will ensure this is her last litter.
If you liked this post, share it with your friends and family.
Recommended Video
"Woman forced to wear maternity clothes to fit obese frame undergoes shocking transformation"

Don't forget to ▼LIKE US▼ for more inspirational stories:)