Being the first lady is no easy job. The role comes with the need for a great sense of responsibility and determination to take on the toughest of challenges.
The current first lady, Melania Trump, is believed to be doing an excellent job by many. Her primary focus is the well-being of children.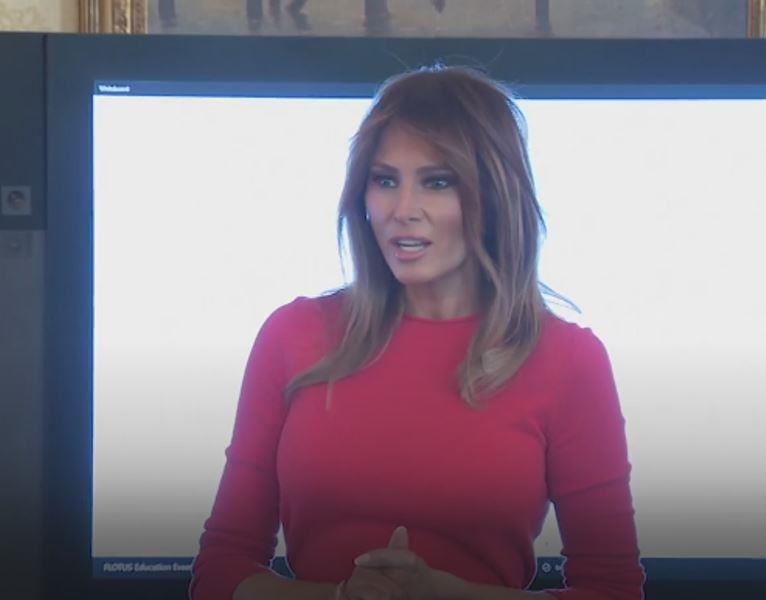 ntd.tv / AP
On April 9, Melania held an event at the White House's Blue Room with the purpose of having a discussion with the younglings. Their main goal was to address the issues that they face in their daily lives.
As it turned out, 13 middle school students attended the session. They were accompanied by Betsy DeVos, the Secretary of Education.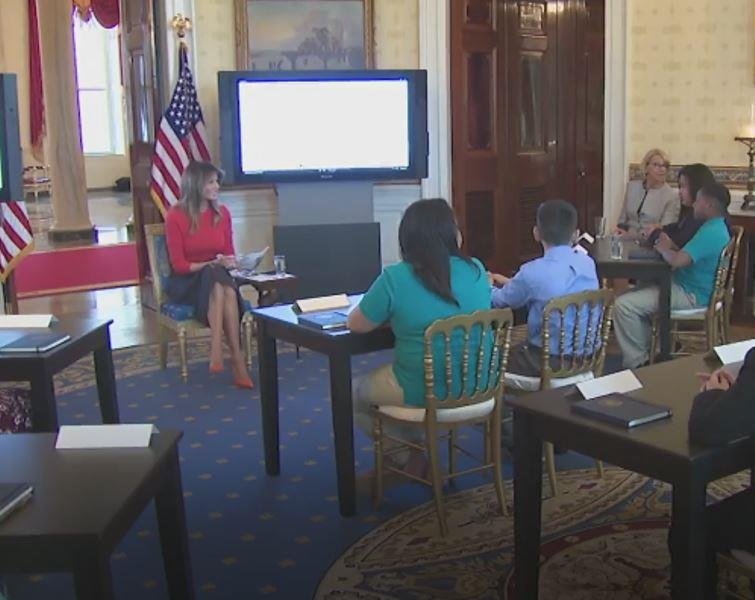 ntd.tv / AP
"I'm very excited that you're here today with me, and thank you in advance for sharing your stories and your thoughts about your struggles and challenges," Melania told the kids. "I want to help children everywhere to be their best, so with your help, we can achieve positive results."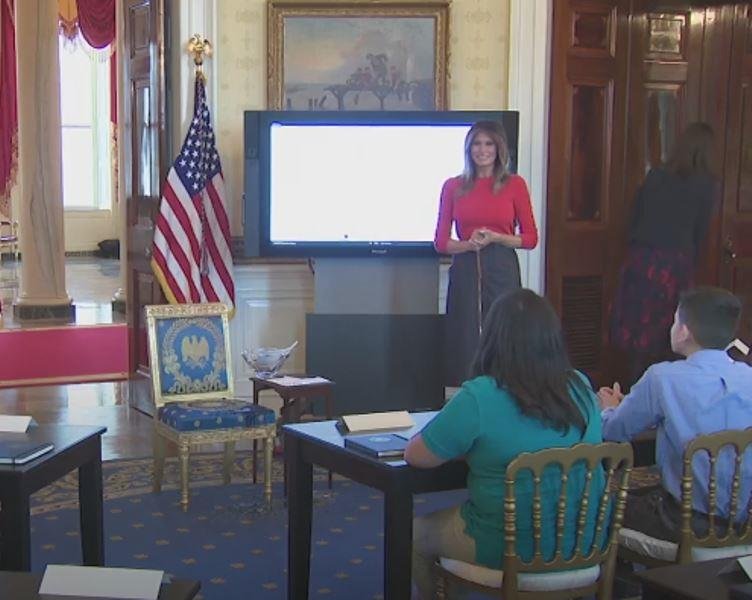 ntd.tv / AP
After that, the first lady proceeded by asking the students to introduce themselves briefly and share their favorite hobbies. The students were also prompted to explain how they usually feel at school or home.
Stephanie Grisham, East Wing Communications Director, said that the Monday's event is the latest one of many that prove Melania's effort to try to understand the issues that American youth is faced with.
"As we all know, Mrs. Trump's focus is the overall well-being of children," Stephanie said. "So it stands to reason that she would want to speak directly to them about issues they face on a daily basis."
As the students were asked to write their feelings on the board, however, something unexpected yet completely natural happened. One of the students, a boy, had just written 'energized' on the board. Then, as he turned around and walked away, he accidentally knocked over the glass with water.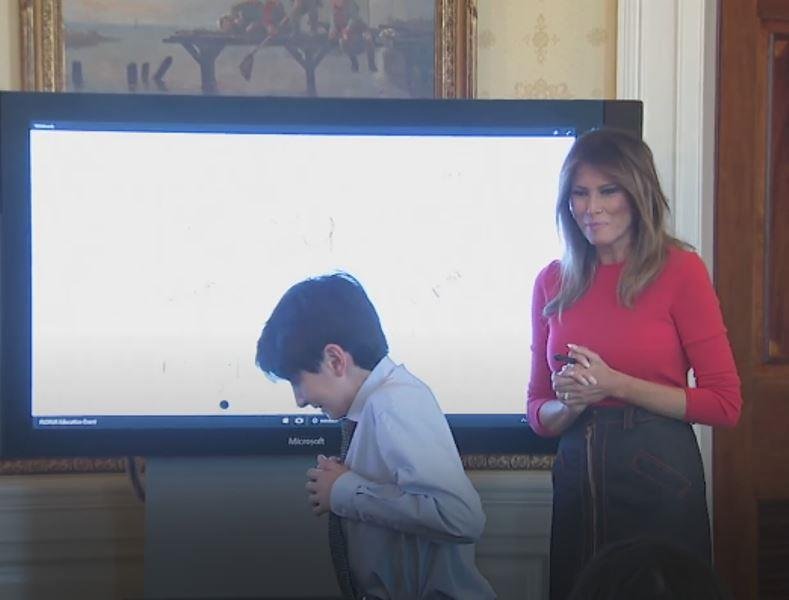 ntd.tv / AP
While the boy froze entirely, Melania approached him and gave him a pat on the back. "Don't worry, it's just water, OK?" the first lady said with a smile on her face.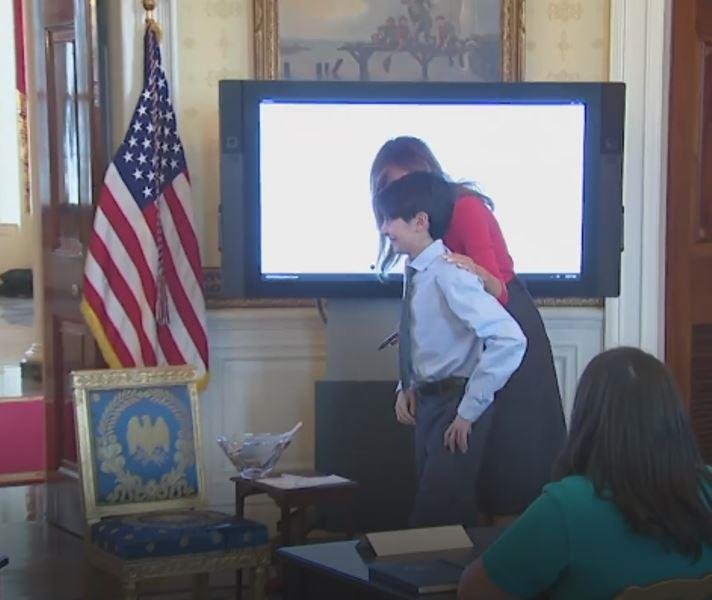 ntd.tv / AP
What do you make of Melania's reaction and her attempts to better understand the American youth? Let us know in the comments below and don't forget to SHARE the post!
Enjoyed the article? Check out another interesting story below ▼
---

Share this story with your friends and family!
---