How much of a pizza-lover are you? Do you find yourself craving pizza all the time? Or, are you one of those who just can't stop with one slice, diet be damned?
If so, then Mwah Pizzas is giving you the chance to test your mettle against "the UK's largest wood-fired pizza" with a massive 40-inch pizza eating challenge. The very size of this monster will truly test just how much you love pizzas.
The challenge will be held at the Carter Arms in Wilmslow, located just outside Manchester, and will give the challenger 30 minutes to finish off this massive piece of dough and toppings.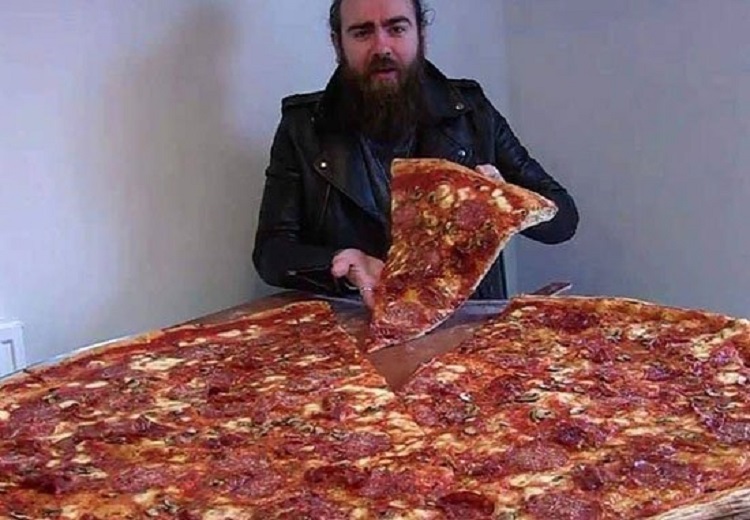 As for the pizza itself, it will be nearly 1,300 square inches of Napoli-style Margherita and your choice of two toppings. Just a tip, if you're looking to wolf down that much pizza in 30 minutes or less, then try to choose light toppings. The last thing you need is to wade through an unnecessary pile of toppings that will just take up so much space in your stomach.
But if you don't mind going in for the taste and just want as much pizza as you can cram into your mouth, then the sky's the limit as far as that is concerned.
Watch the video below to see how Mhwa Pizzas make the 40-inch pizza.
The challenge will set you back £50 but if you're not confident that your appetite is not up to it, you can bring a sidekick which also has the added benefit of allowing you to split the tab with your friend. But get this, if you and your friend manage to demolish the pizza within the allotted time, you get your 50 quid back and earn a spot on the pub's wall of fame.
Start stretching your jaws and conditioning your stomachs for the next event which will be held on Friday, November 2. More details are available here.
However, if you're more of a pizza connoisseur who enjoys pizza for the taste rather than a hungry bear who hasn't eaten all winter, then Asda's vindaloo pizza may be more to your taste.
It's certainly a different take on an Italian classic with the notoriously hot Indian curry as the topping. It still hews to its Italian roots, though, with an equally delicious cheesy and tomato base.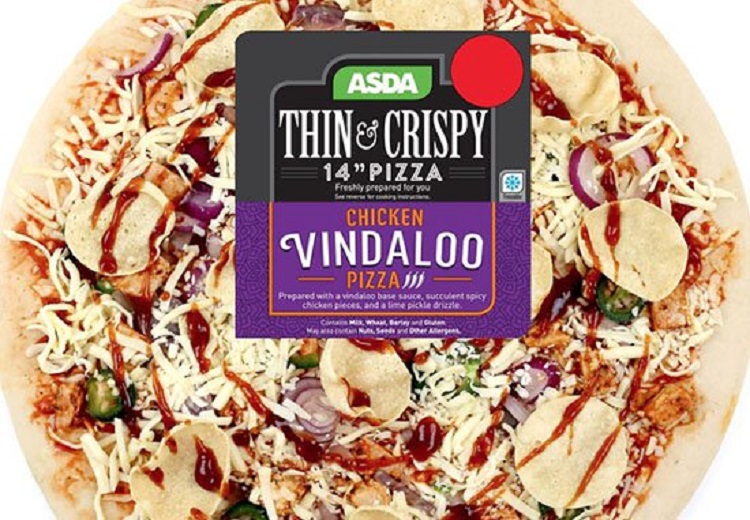 The 14-inch pizza costs £3.50 and Asda describes it as a pizza "prepared with a vindaloo base sauce, succulent spicy chicken pieces, and a lime pickle drizzle." You can also add mini poppadoms to the list of toppings. If you're up for a tasteful adventure, this one's it.
The supermarket cooked up this rather unusual dish as a way to celebrate National Curry Week, which runs from October 22 to 29. But you don't need to wait that long because the pizza is already on sale.
The vindaloo pizza is definitely a hot item, literally. But the jury's still out as to whether it will hit the spot.
Recommended Video!
"Cancer Patient Donates His Pizza Prize To Foodbank"
Enjoyed the article? Check out another interesting story below ▼
---

Share this story with your friends and family!
---