Sometimes we are so caught up in the stress of our everyday lives and are bombarded by all sorts of negative news that we forget that there's still a beautiful world around us if one just stopped to smell the roses (so to speak).
Cotton-candy clouds drifting lazily in the sky, shafts of sunlight streaming through the trees at a local park, birds chirping merrily as they build a nest, all of these are mundane occurrences that we tend to overlook because they don't have an immediate impact on our problems. But at the same time, these are the types of scenes that can help return us to a mental and emotional equilibrium that might make it even easier for us to find solutions.
It's all about being aware. And one domain where awareness is important is in photography. After all, a photographer needs to recognize what would make good material for a shot. And out of all of those, perhaps nature photography tops it all when it comes to difficulty (just ask any National Geographic photographer).
However, it's also in nature that some of the purest expressions of life can be captured and appreciated by all who see the photo. One particular photographer by the name of Miles Herbert has made an art form out of this.
The British photographer runs a studio called Captivelight. They hold workshops and photography sessions for those are want to capture "birds of prey, reptiles, frogs and other beasties."
One particular subject that Miles likes to use is harvest mice. These cute furballs run around flowers and they provide an excellent opportunity for aspiring nature photographers to use deft positioning and camera control to catch these mice in their natural environment without scaring them off.
"These harvest Mice were photographed in an indoor studio," Miles explained. "We provide a service for photographers looking for high impact pictures of the animals, and using a purpose-built studio means that we are not weather dependent. There is also an option to photograph animals outside if the client wishes, our other specialty is frogs!
"Nearly all the animals we photograph are captive bred, the mice are bred to release into the wild at a local nature reserve – we prefer to use captive-bred animals rather then disturbing wild populations, and captive bred animals are more sustainable."
It's a win-win situation and we are treated to scenes showing the little critters eating and frolicking among the flowers in vivid color. It's certainly enough to bring a smile to one's face and, for the moment, forget all the stresses of daily life.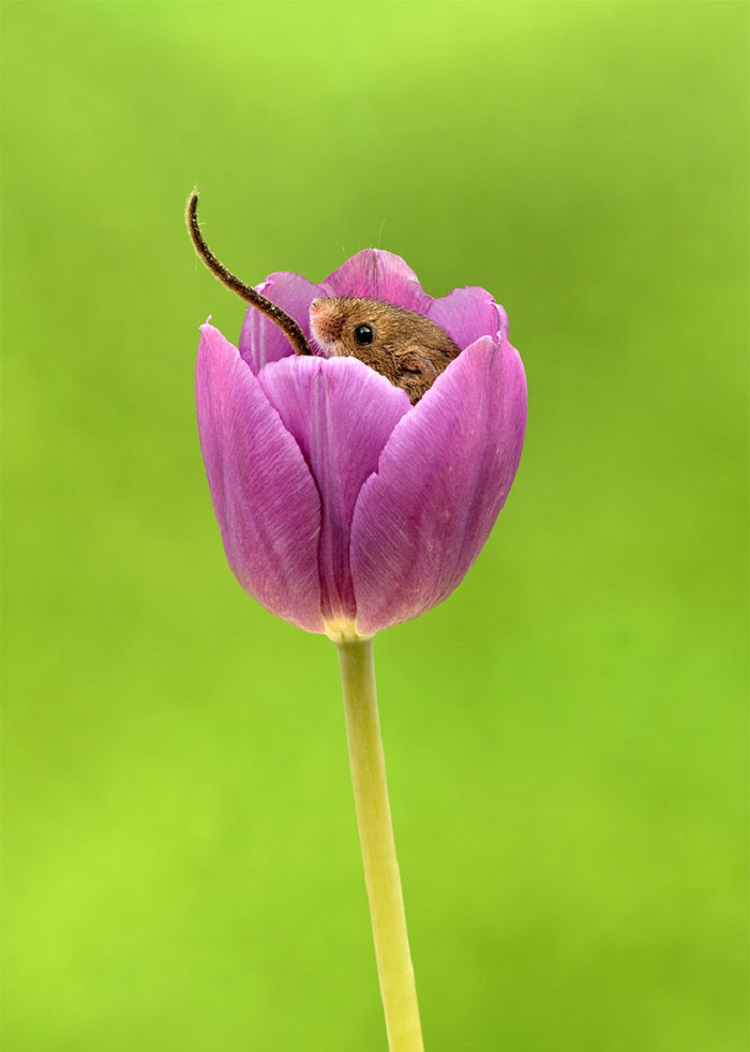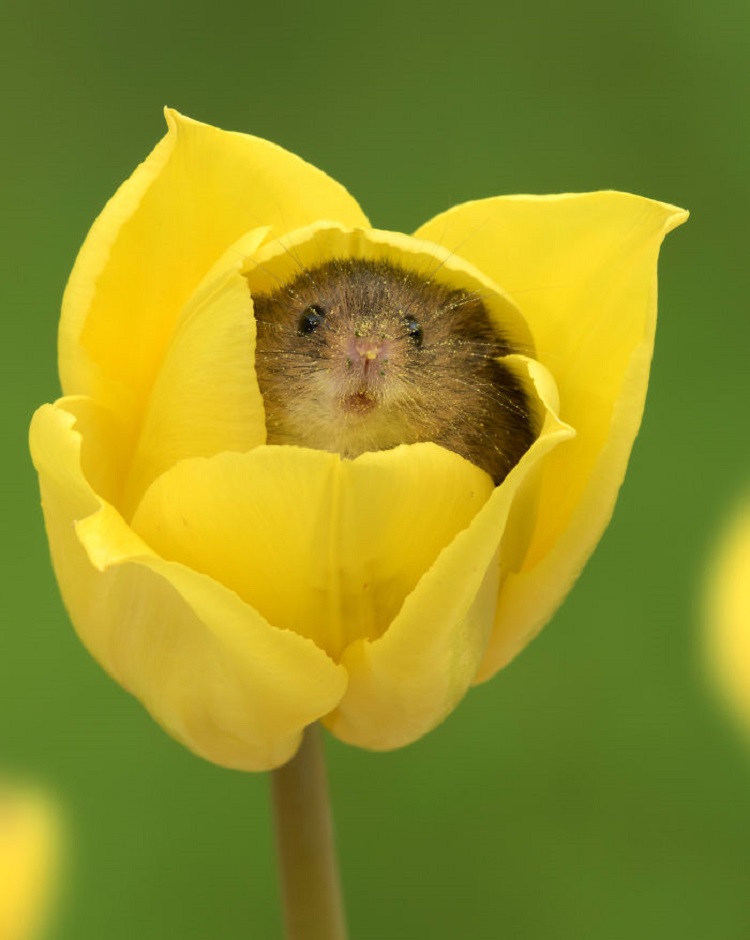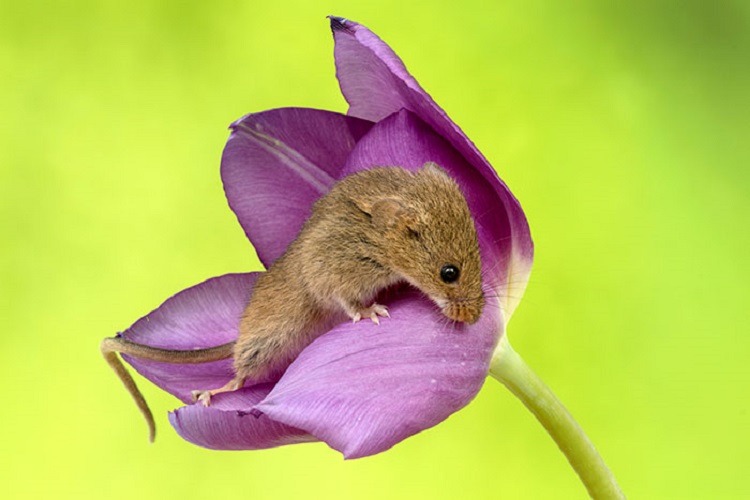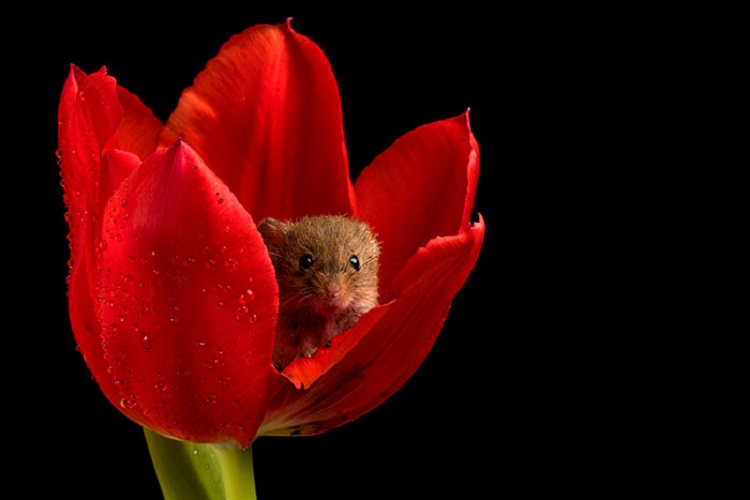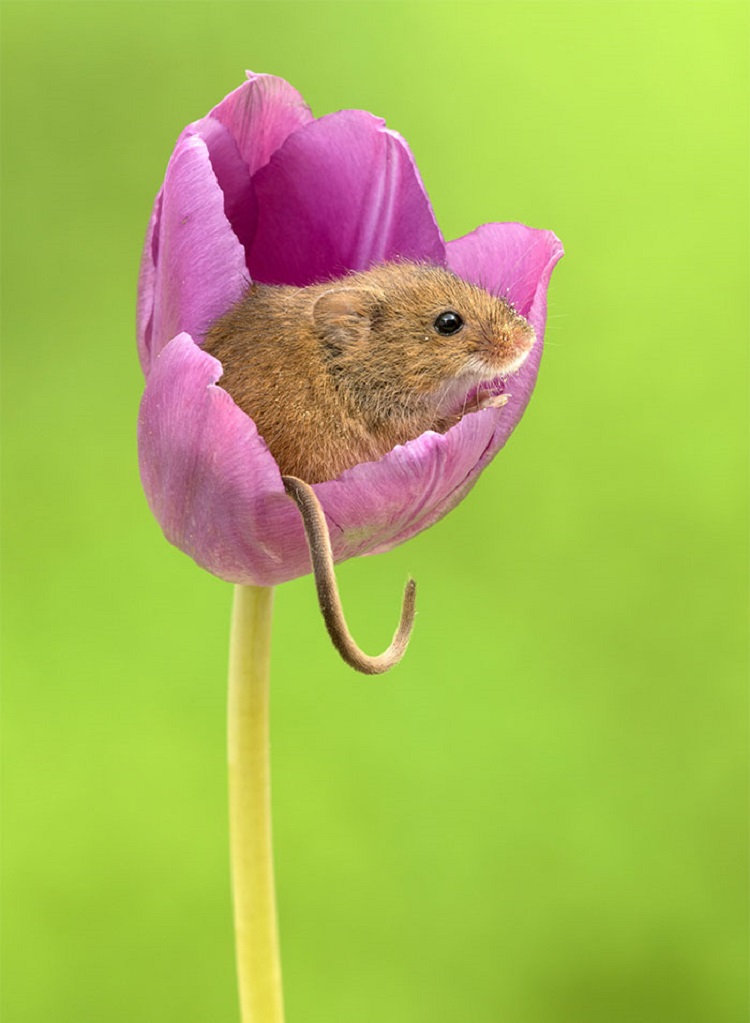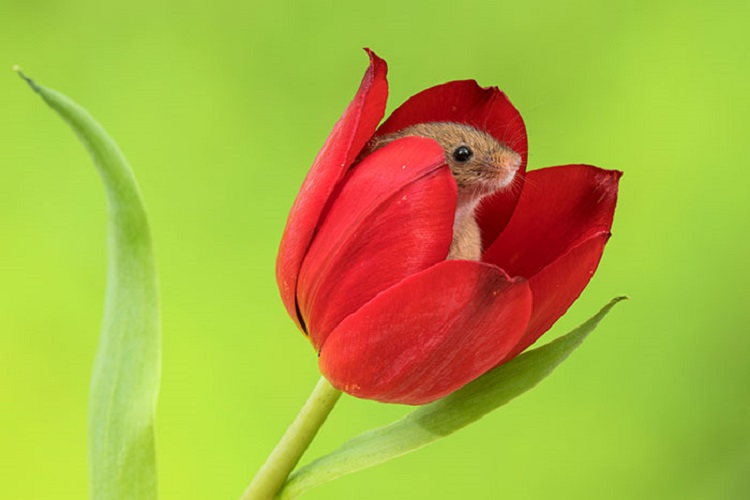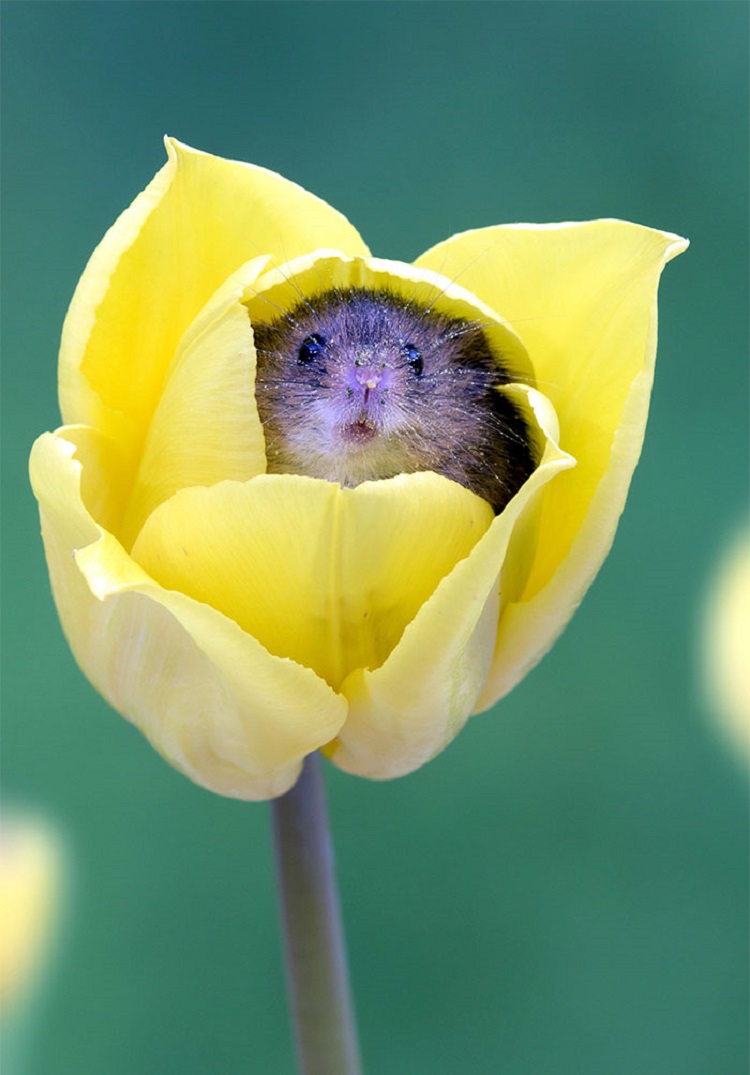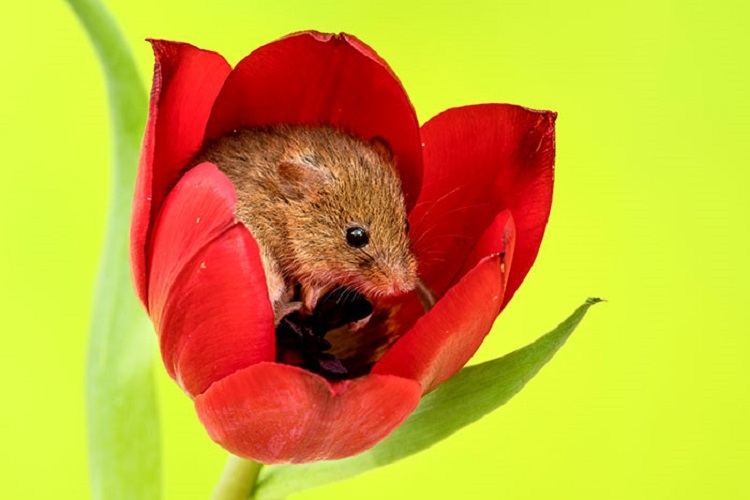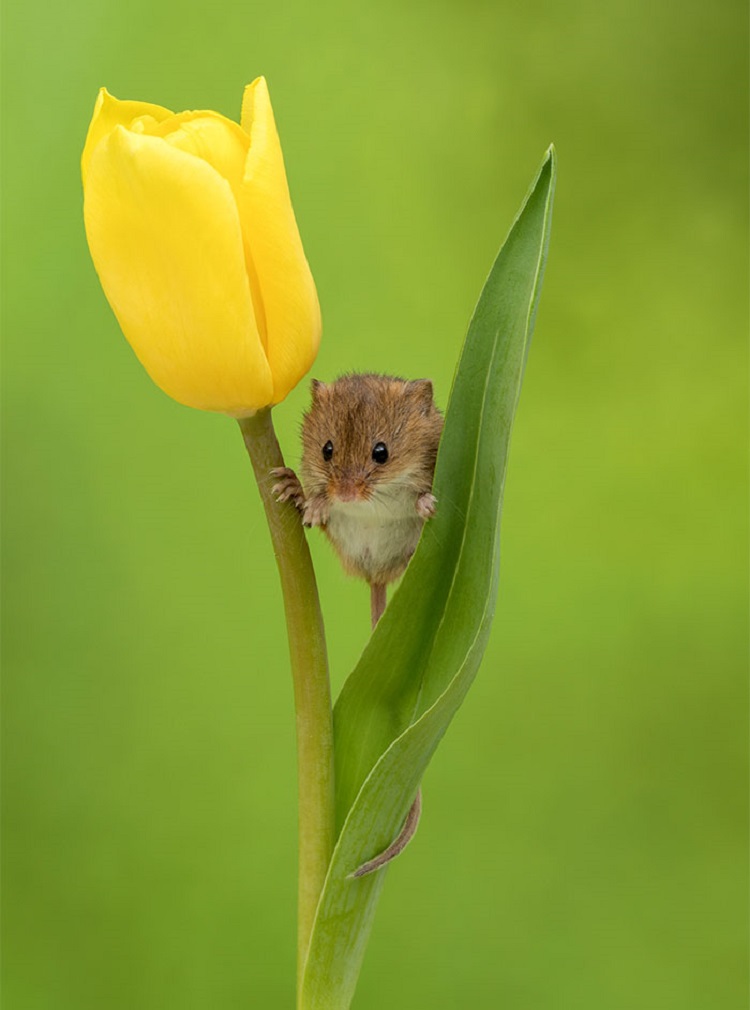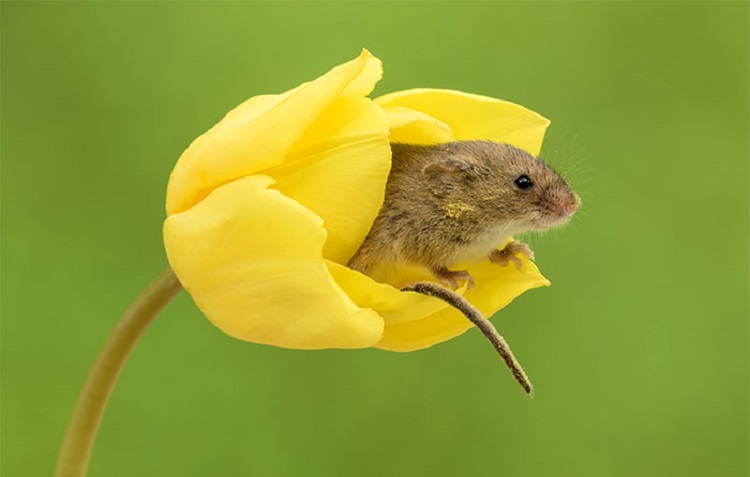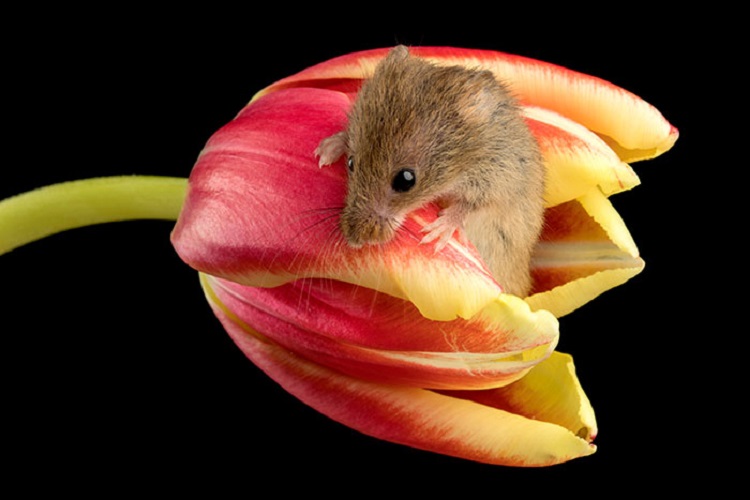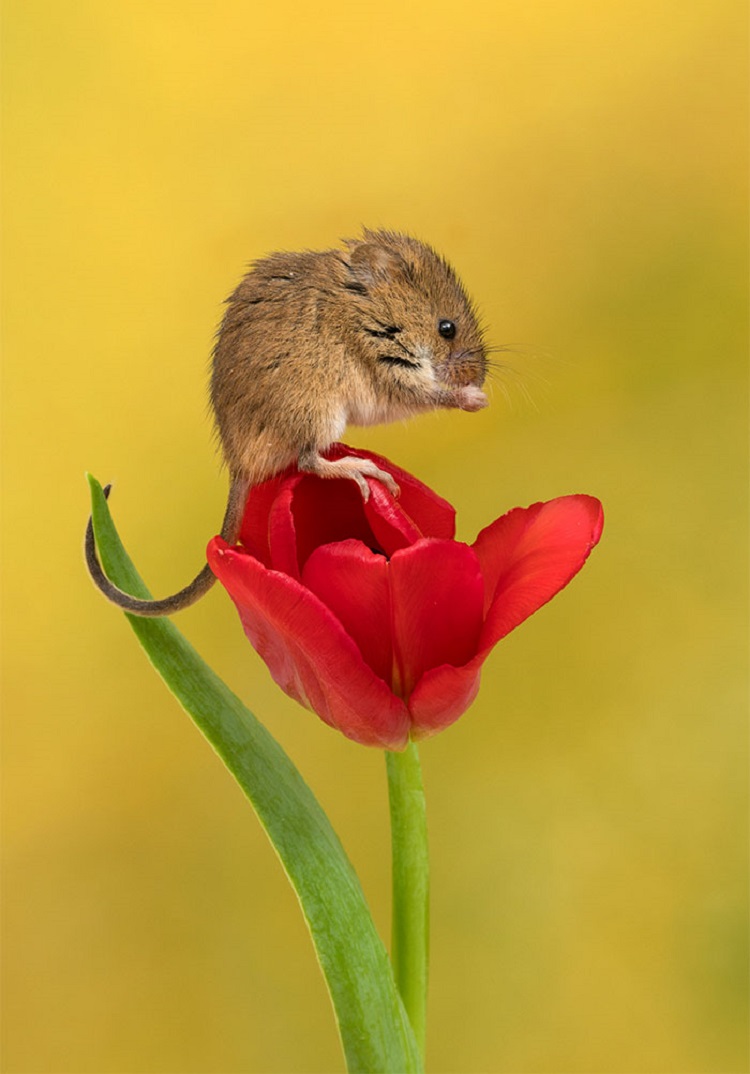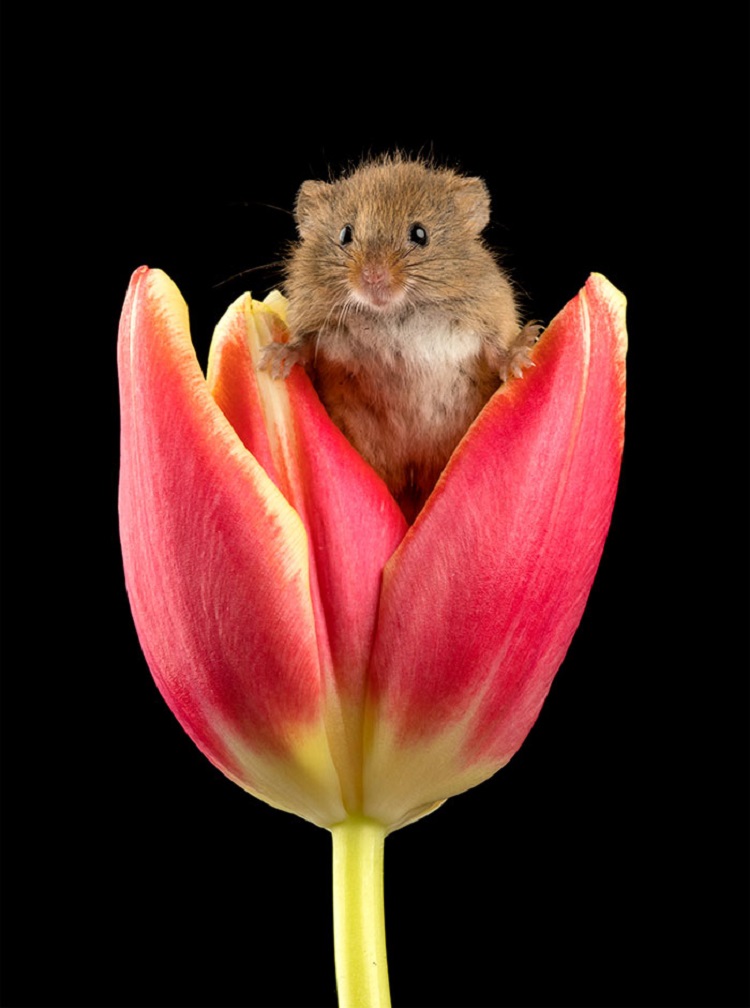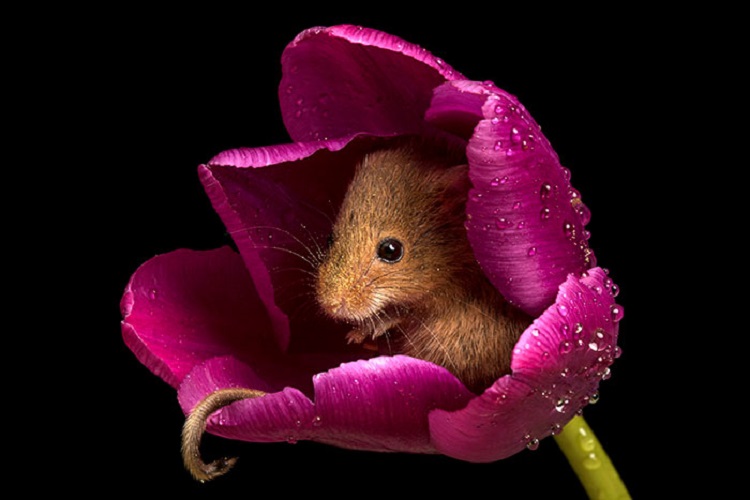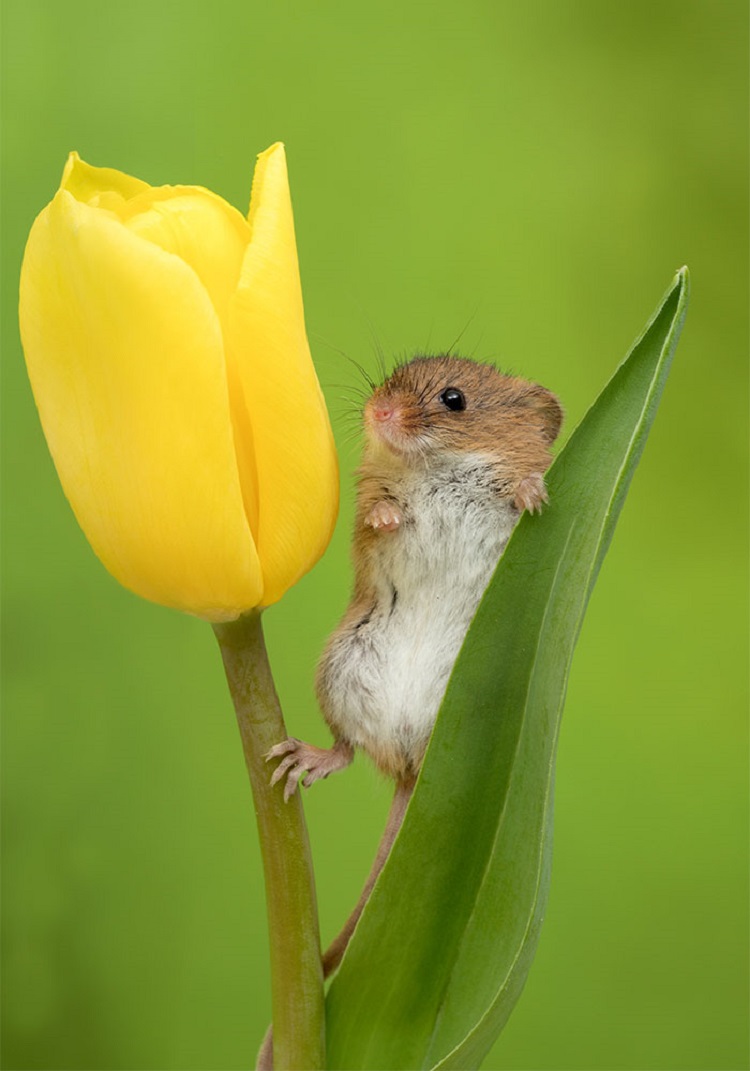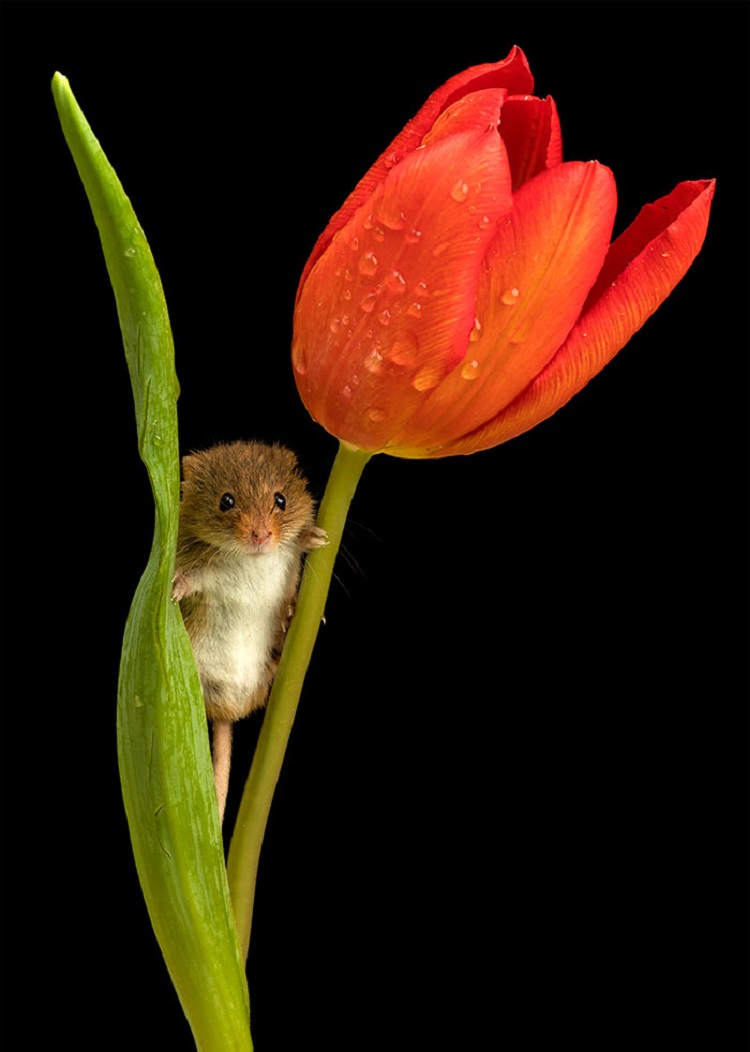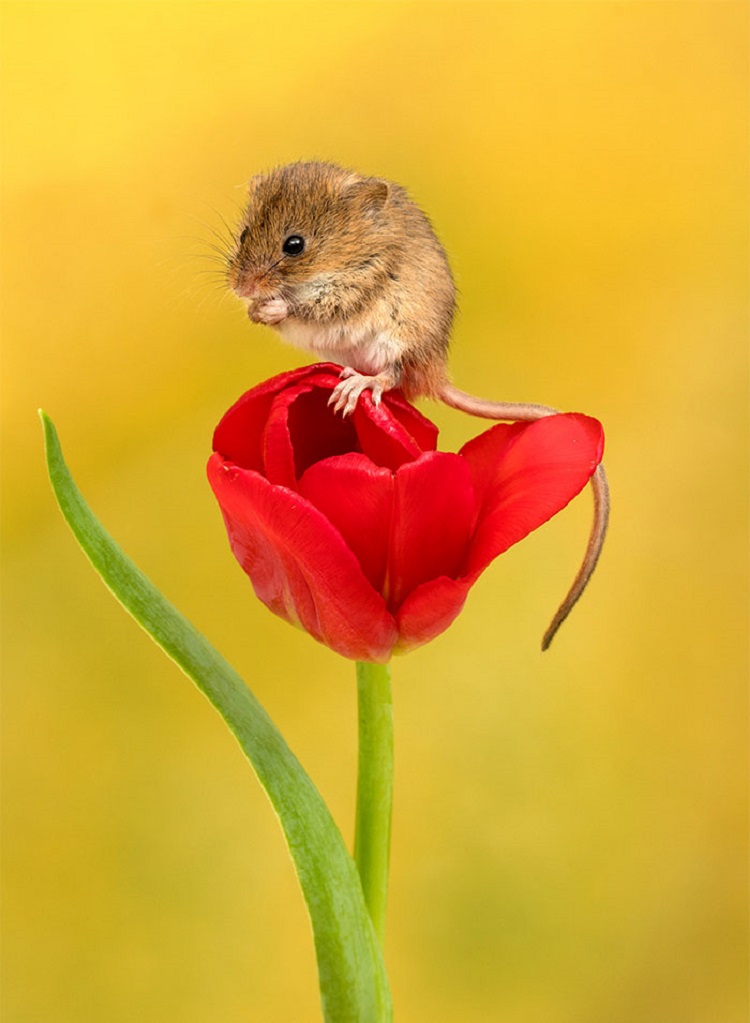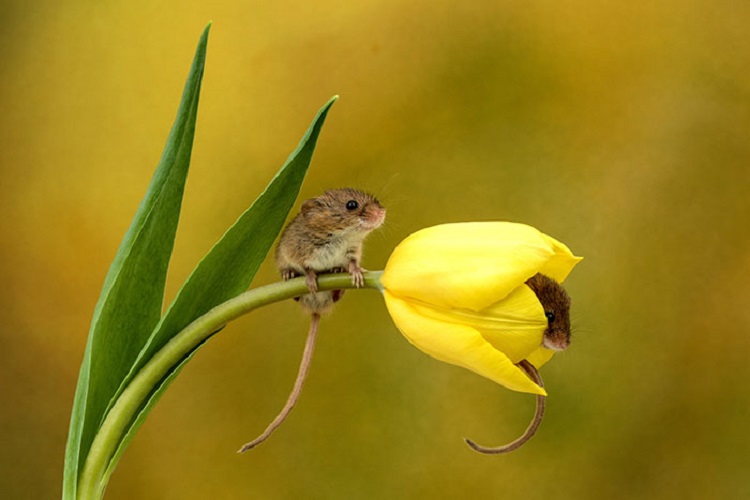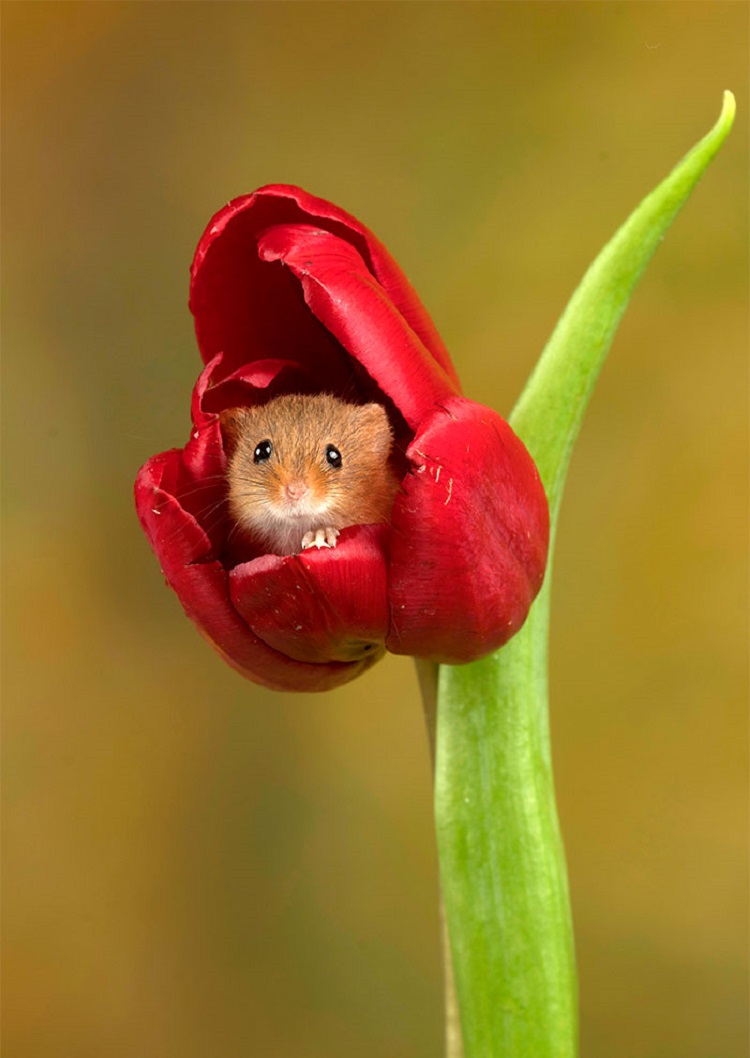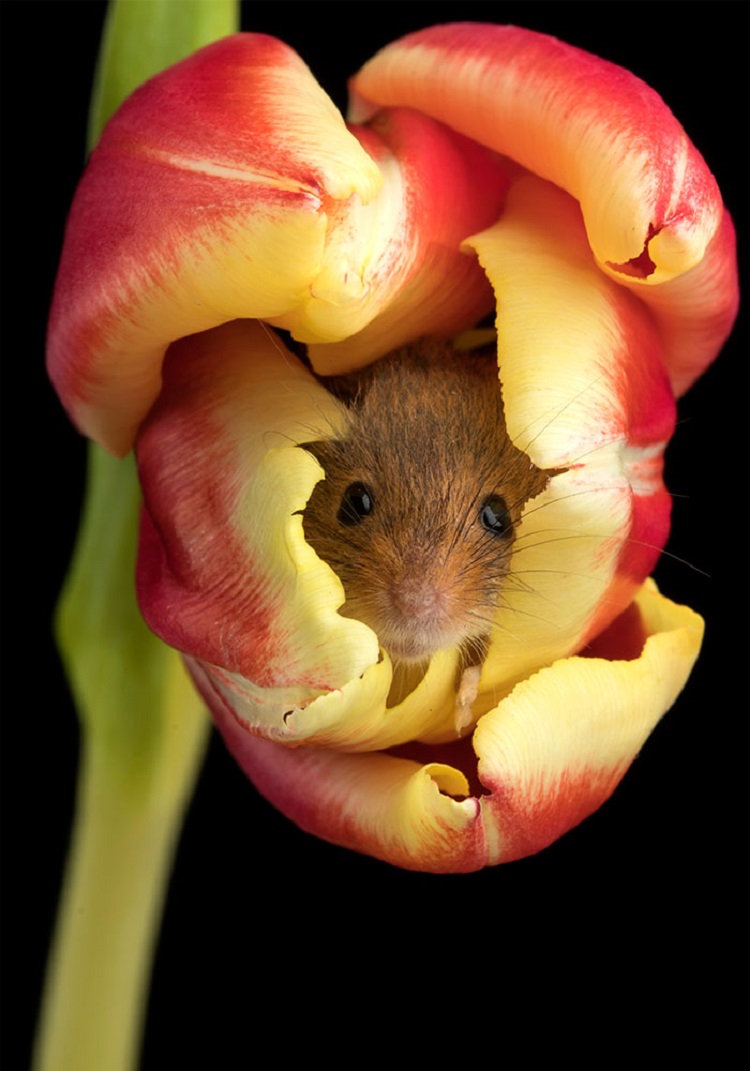 "The Brave Photographer Takes A Close Shot Of The Lion Who Sneezes Cutely At The End Of The Clip"
Enjoyed the article? Check out another interesting story below ▼
---

Share this story with your friends and family!
---