All the grumpy cats in town beware! There's a new cat in the race to become the grumpiest cat in the world. Yes, Sphynx cat named Loki is the new name in the land, ready to dethrone the furry-little Tartar Sauce.
Tartar Sauce became an internet celebrity with its grumpy face and "no damns to give" attitude. She went from a pet cat to an internet sensation overnight after her picture was used by people to make cynical memes.
Now, the era of Tartar Sause is about to end, as Loki, a sphinx cat with a grumpier face is all set to reign over the title. Loki's looks are enough to make you feel that every word you utter is worthless because the animal doesn't seem to care, rather, no matter what you do, it seems to annoy him.
Indeed, cats are queer creatures, and sphynx cats make the statement more concrete. People believe that they are completely hairless. The truth is, these cats are fuzzy all over. This is not visible but can be felt. One also assumes that they are mean. But they are people friendly. Sphynx cats love human attention and can do everything to draw eyes.
Loki lives in New York with his owners, Brent Erickson and Sara Kjelsvig.
If you are curious to watch Loki in action, you can visit her on Instagram @loki_the_sphynx.
The way Loki is snuggling with his owner Sara looks so cozy. Yet, the expressions on his face are nowhere close to happy.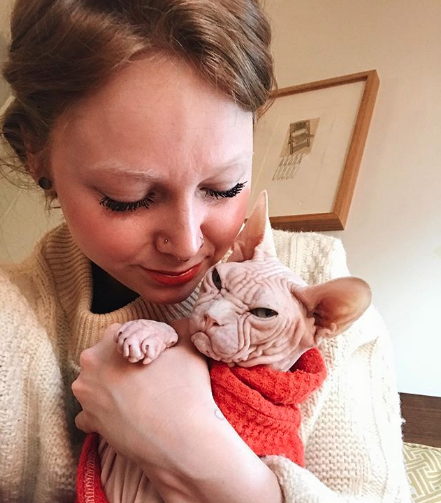 No matter what one does to please Loki, no furry sweaters and fluffy pillows please him. In this picture, he looks like a rainbow gone wrong.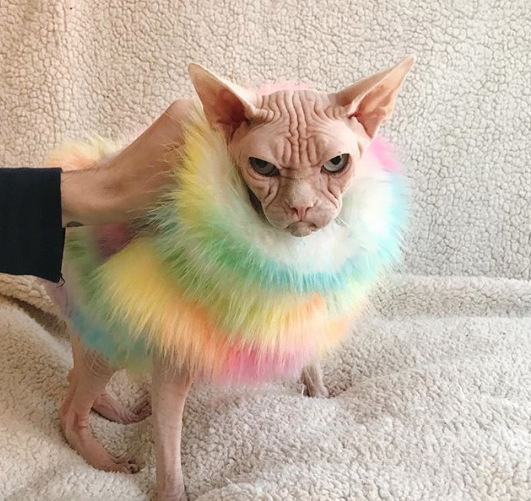 Well, here's Loki snuggling and yawning into a soft sweater. No, it might look like he wants to tear the sweater and come out of it. It is not so.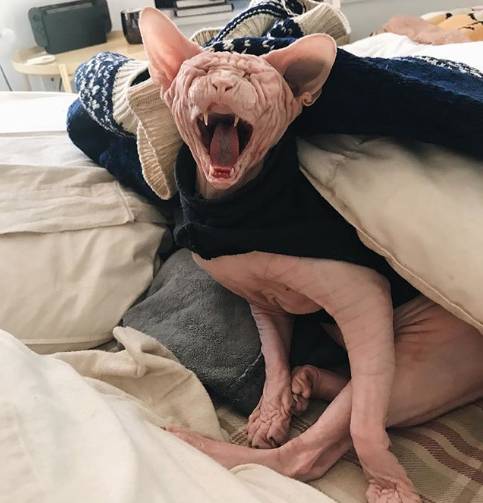 Brent seems to be trying very hard to snuggle with the kitty. But Loki still has got his grump-game on!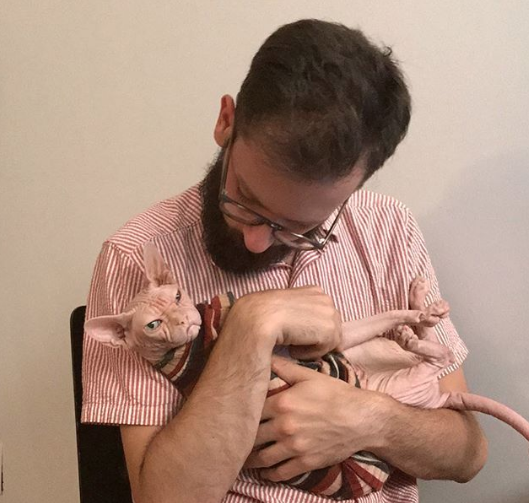 Can you tell what makes this Halloween-cum-Farmers' Market sale costume hilarious? His expressions. Hysterical!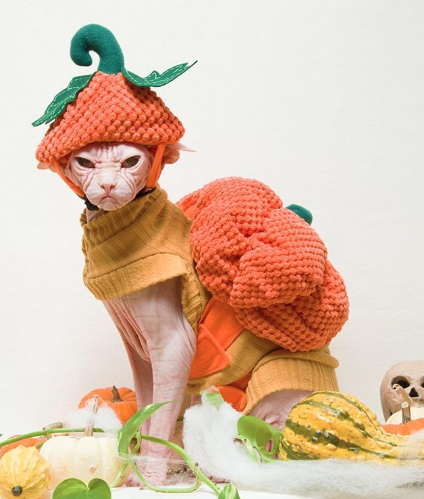 What's not funny about the picture is you! Because the picture is just perfect with Loki's "Given up on all the nuisance in this world" expression.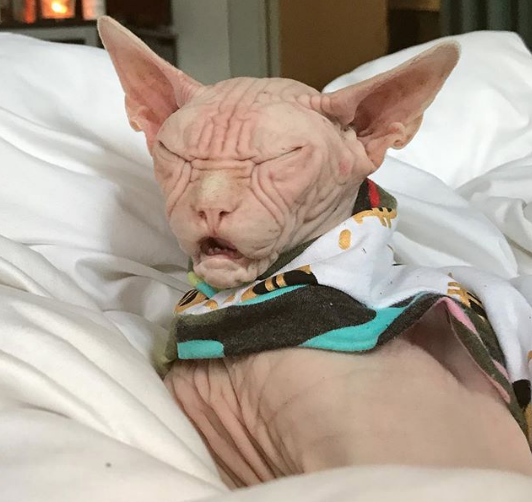 Loki has played his fashion cards right in this picture. But he is just not happy about it.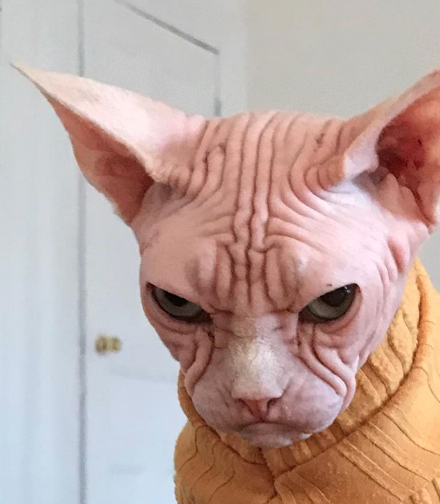 Well, this adorable cat has its woes because even this ultra-stylish black hoodie makes him look as if he wants to barge out for a kill!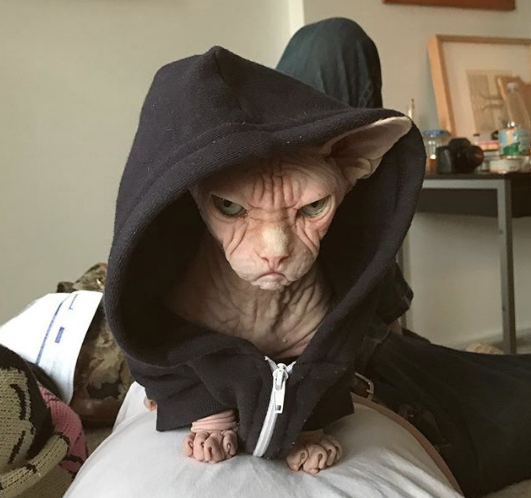 "Recommended Video –Woman Gets Caught On Camera While Dumping Her Four Dogs, Receives What She Deserved"

If you like our post, we would love to hear from you!
Enjoyed the article? Check out another interesting story below ▼
---

Share this story with your friends and family!
---