Hilarious, embarrassing moments are unavoidable, and they are likely to happen in every person's life in surprising ways. The level of embarrassment may also depend on given circumstances and whether there are people around or not.
Those who have been to major sporting events will be familiar with the awkward "kiss cam," which pushes couples, and sometimes strangers, to show affection to one another for the entire audience to see.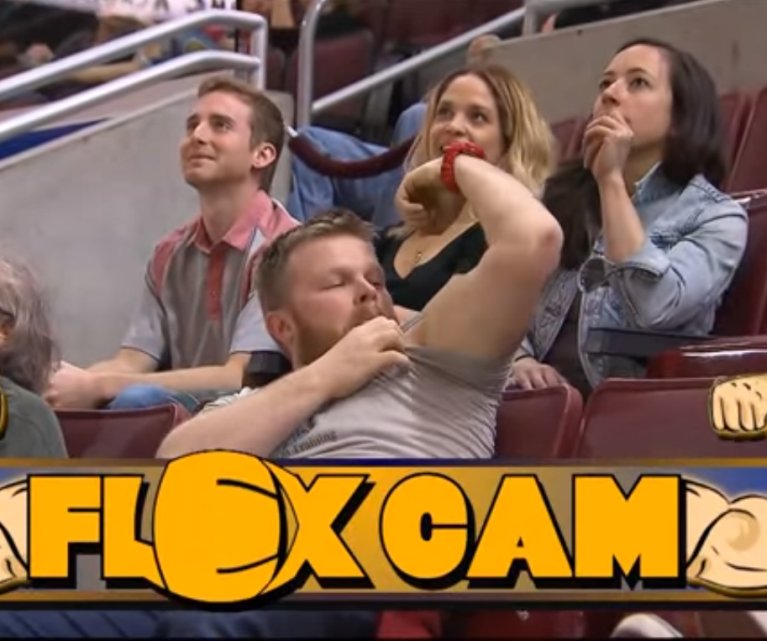 YouTube
One football game came up with the "Flex Cam," which allows the fans to flaunt their muscles. This might be a great chance to shine if you always hit the gym. However, one unlucky man was left hilariously red-faced after showing off his muscles in front of the wrong woman.
During an intermission at the Philadelphia Soul area, the Flex Cam scanned the audience and first targeted a man who quickly lifted up his sleeve to show his biceps. The two women sitting behind him were clearly not impressed with his guns. Humiliating? Yes. Will it get even worse? Absolutely!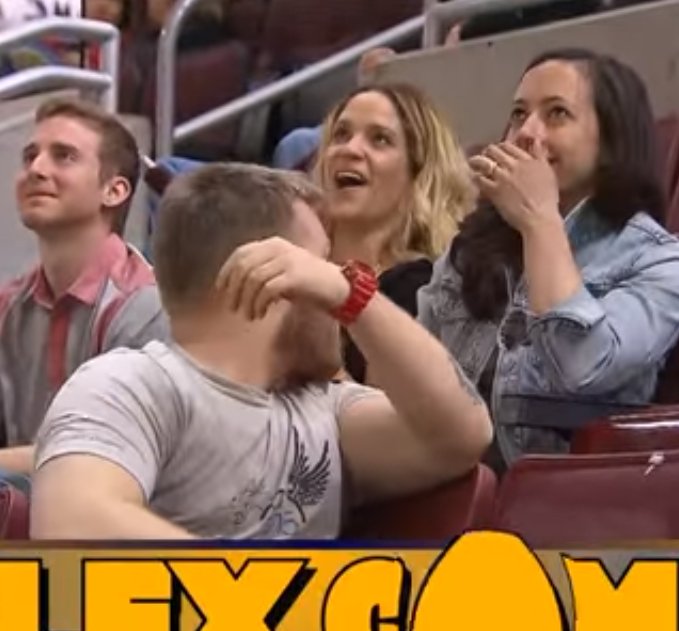 YouTube
The scene was cut short as the camera gave the rest of the audience an opportunity to show their muscles on the big screen. A few seconds later, the cameraman decided to return the focus to where they started. This led to a hulking surprise not only for this man but also for the crowd.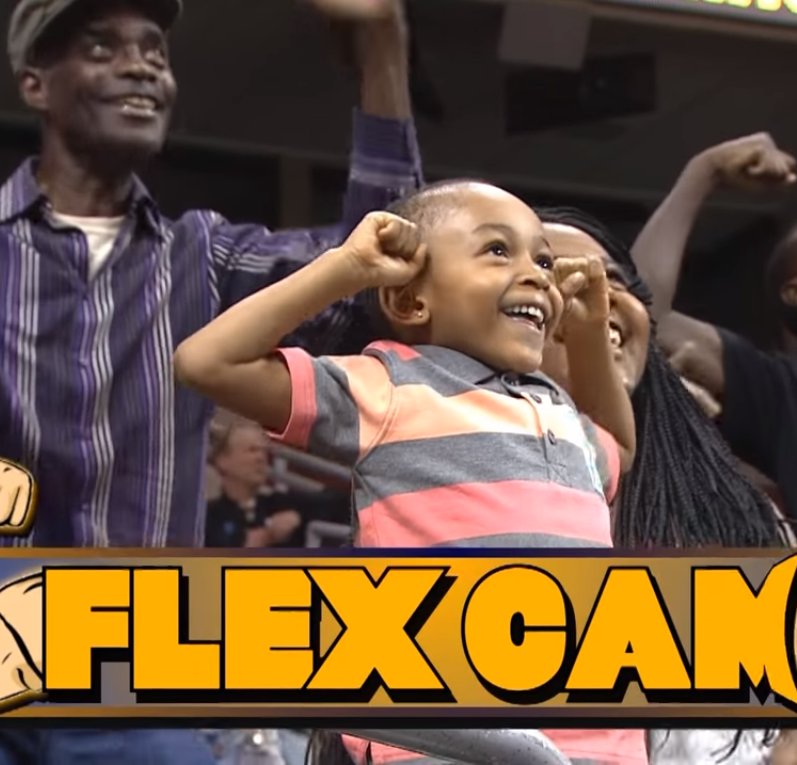 YouTube
The Flex Cam shifted back to this man, and he used that opportunity to show off his muscles once again! But while he was egotistically posing, the woman behind him stole the spotlight.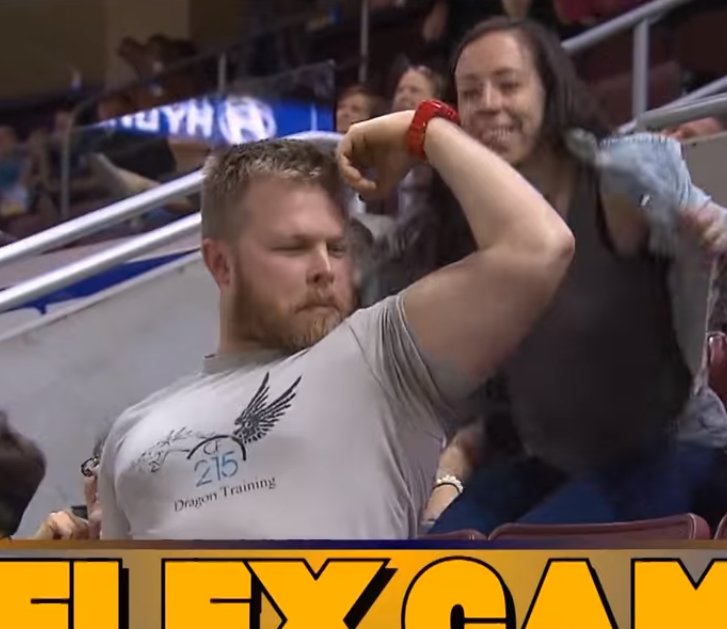 YouTube
What the guy didn't know is that his backseat sports fan neighbor had some serious muscles of her own. While the camera was on their location, the woman stood up, took off her jacket, and revealed her meaty arms that swiftly one-upped the now embarrassed guy.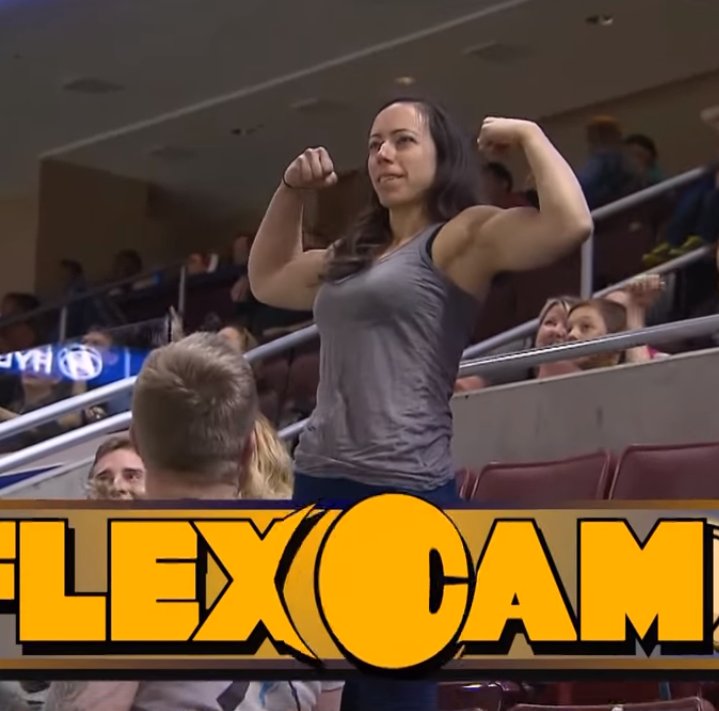 YouTube
Being humiliated in the area full of fans was not crushing enough! Philadelphia Soul also uploaded the hilarious video to their YouTube channel. It quickly went viral and reached over 13 million views!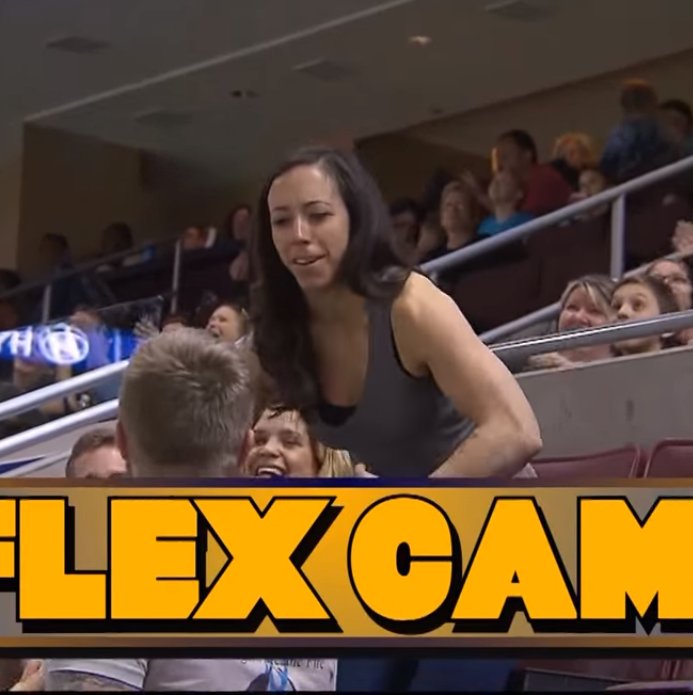 YouTube
Watch the video below to see the entire Flex Cam Surprise! If you find this story interesting, SHARE it with your family and friends on Facebook!
Follow

@smalljoys_of_life
Enjoyed the article? Check out another interesting story below ▼
---

Share this story with your friends and family!
---