The body of the diver who died during the Thai cave rescue operation has been repatriated with honors.
Former Thai Navy SEAL Saman Kunan was taking oxygen supplies around the cave as part of preparations for rescuing the 12 boys and their 25-year-old coach but on his way out, he himself ran out of oxygen in the cramped, waterlogged passageways of the cave.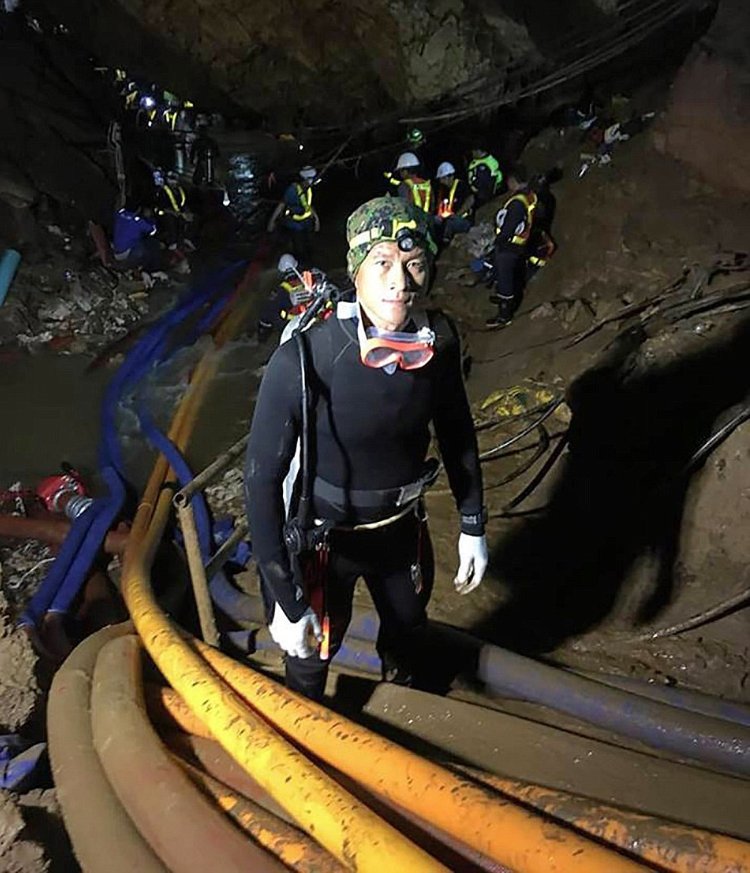 When Kunan's diving partner found him unconscious, he tried all he could've done to revive him but was unable to save his comrade, the SEAL unit said in a statement.
The body of the heroic diver was sent to his hometown in Roi Et for a royally-sponsored funeral which will take place on Saturday.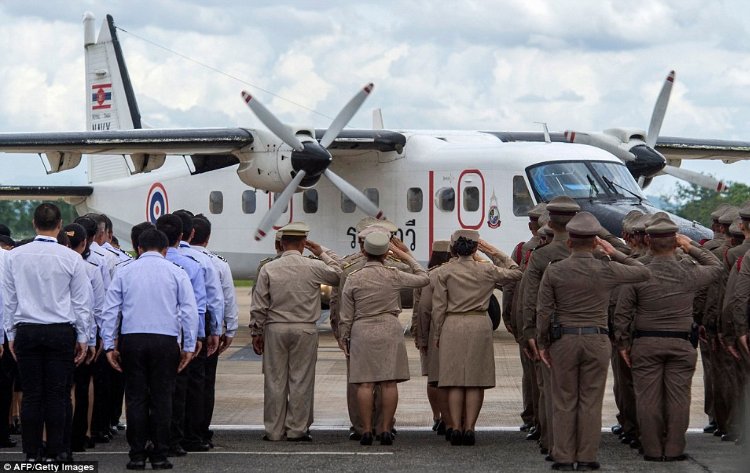 Kunan's body was taken to the Chiang Rai International Airport in a flag-draped coffin by military honor guards led by a Thai Buddhist monk.
Before leaving for the Tham Luang caves in northern Thailand, Kunan filmed a small footage of himself at the airport revealing how he hoped to 'bring the kids home.'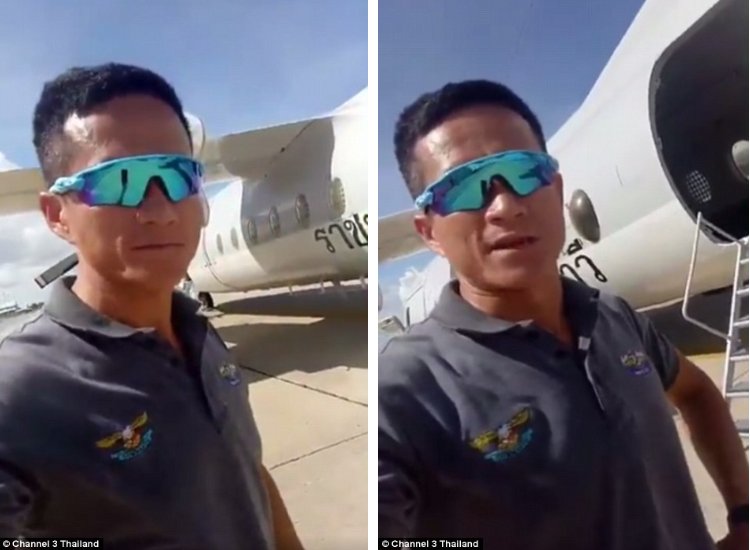 Wearing blue, tinted glasses and a grey polo shirt, the 38-year-old said: 'See you tonight at Tham Luang. We will bring the kids home.'
The hero was described as a 'skilled and talented Seal and a triathlon athlete' by his former colleagues at the SEAL unit.
Their statement further said: 'Even after he departed the Seal unit, he still kept in touch and maintained a tie with the rest of his former colleagues.
'He always participated in the Seal activities until the last step of his life. Saman left us while working as a diver and in a time where all divers joining forces to complete the mission. His effort and determination will always remain the hearts of all divers.
'May you rest in peace and we will accomplish this mission as you had wished.'
The diver's final Facebook post was a picture in which he was seen posing with other rescuers at the mouth of the fateful cave.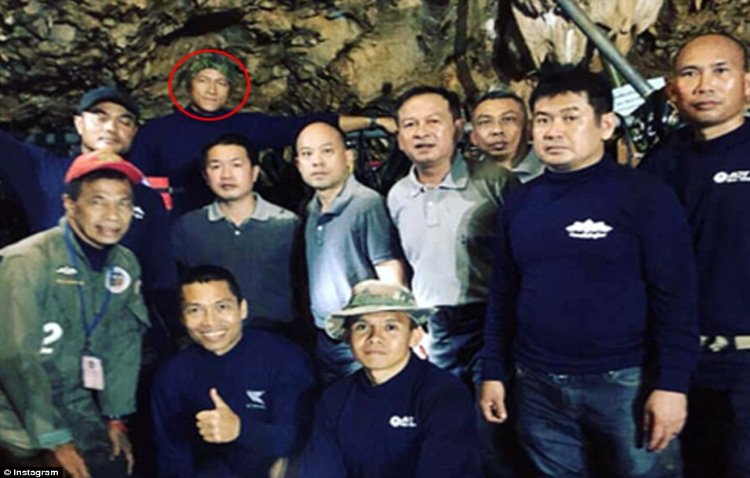 Among the many people who offered their condolences to Kunan's family, was the US Ambassador to Thailand Glyn T. Davies.
Glyn said in a statement: 'On behalf of the American people, I extend my deepest condolences to his family and commend his true bravery and selflessness in service to his country.'
Commander of Thai Navy SEALs Arpakorn Yookongkaew revealed Kunan was working as a volunteer for helping rescue the trapped soccer team.
Kunan was an avid cyclist and used to post several pictures of himself mountain biking on his social media accounts.
After his death, his wife Valeepoan Kunan shared photos and memories of her late husband.
In an Instagram post a day after his death, Valeepoan said: 'You'll always be with me … there's no one like you … if you're not with me, I don't want to go on breathing … because we promised each other we would use the same breathe.'
"Recommended Video – Four Thai Boys Reunited With Their Parents After A Three-And-A-Half-Hour Rescue Mission"
Follow

@smalljoys_of_life
Enjoyed the article? Check out another interesting story below ▼
---

Share this story with your friends and family!
---