As we grow older, we realize that the number of friends you have is not really important. When we experience struggles in life, we get a better view of people who try their best to stay by our side.
As the saying goes, a friend in need is a friend indeed. Having a friend or two, as long as they're true, can make your day brighter and lighter!
Years or several months of friendship allow you to have a strong connection to the point that sometimes, words are no longer necessary when you need to say something. One glance and your true friend will see right through you!
Remember when you looked at each other and burst out laughing? Yeah, wicked.
So if you have true friends, it only means that you are blessed. And if your friends also have a great sense of humor, you are definitely super blessed! Below are some text messages compiled by Bright Side where best friends compete with each other in intelligence and articulateness.
#1 Now I know, thanks!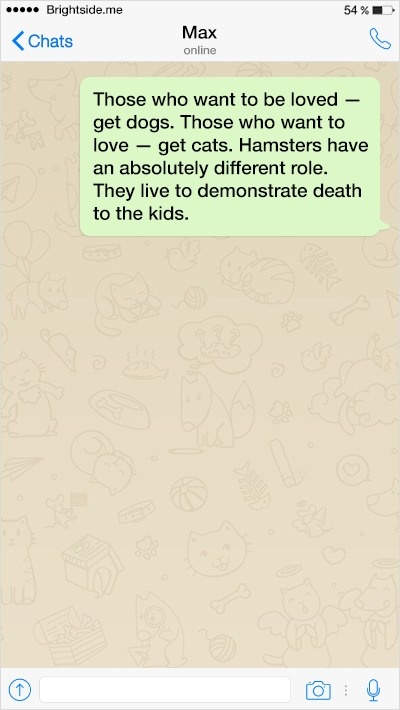 #2 BFF goals!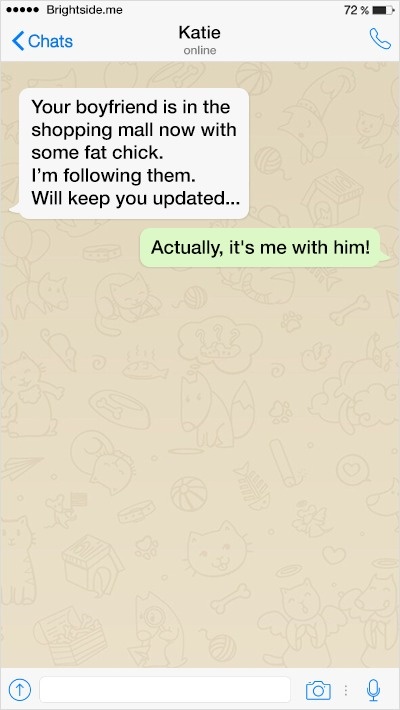 #3 So what?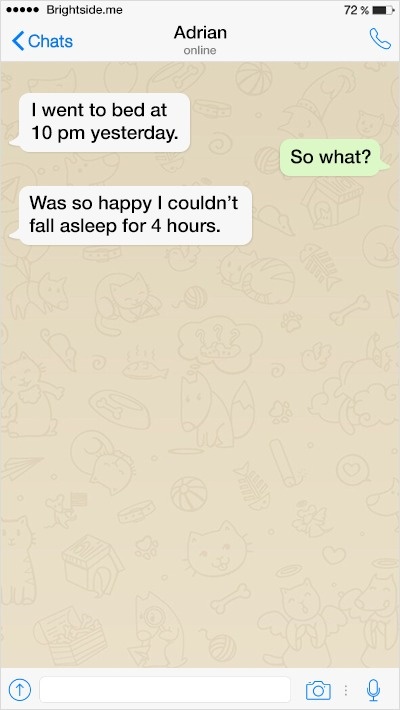 #4 Fair enough.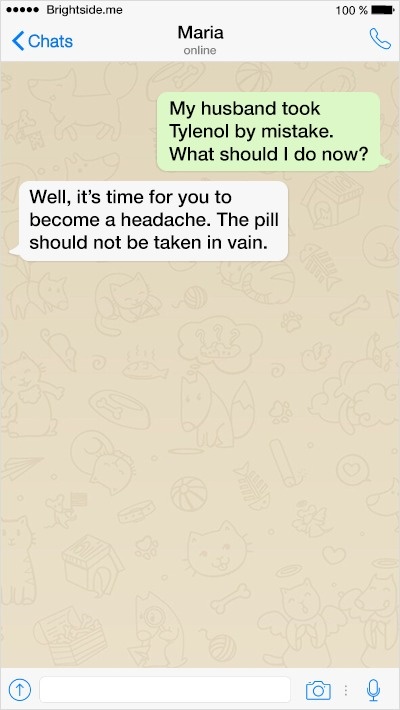 #5 Life is easier when you're a man, lol.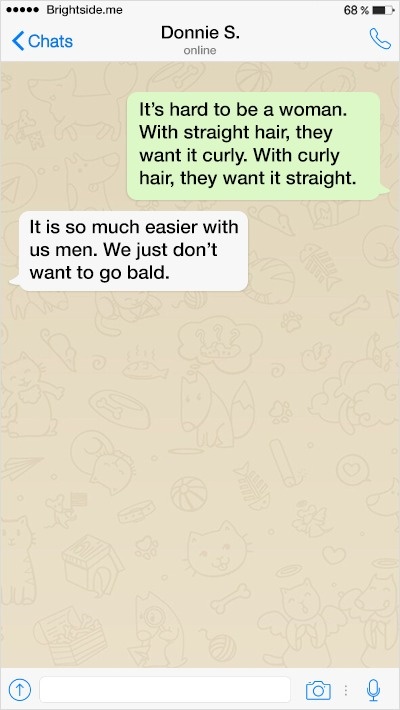 #6 Because like is life.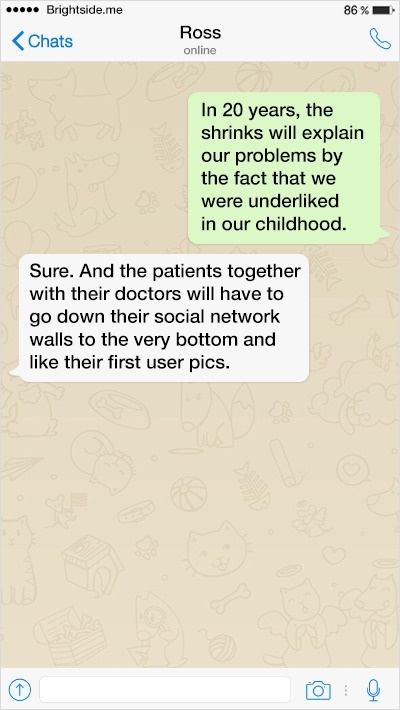 #7 A necessity!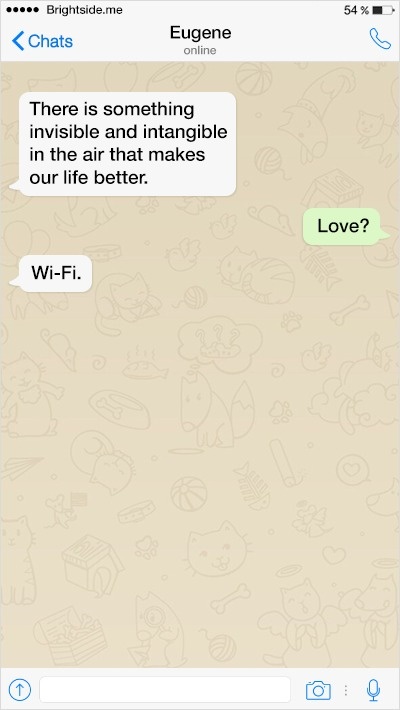 #8 That sounds heaven, dear.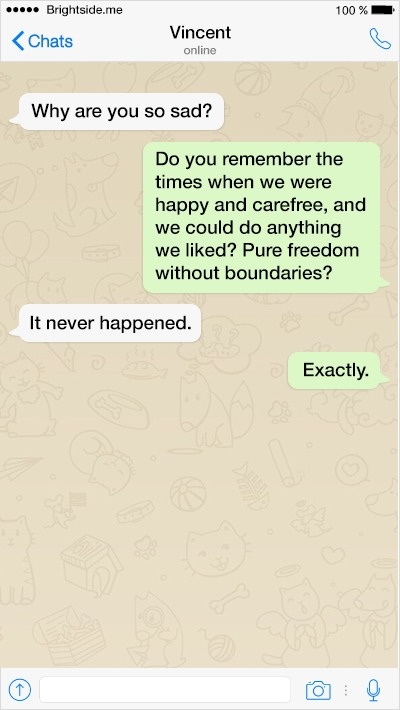 #9 The childhood within!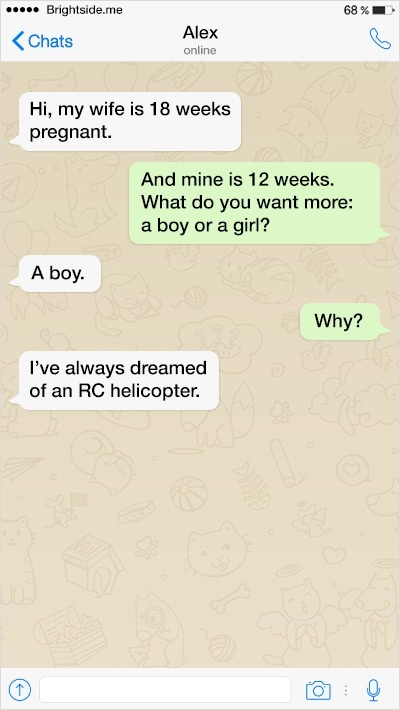 #10 I bet she is a nutritionist.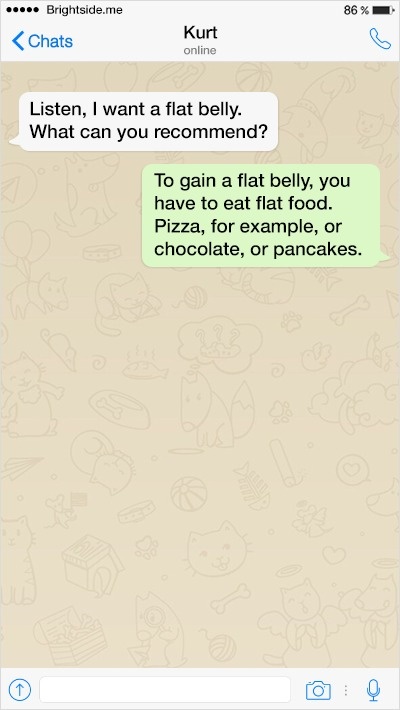 #11 She has no idea!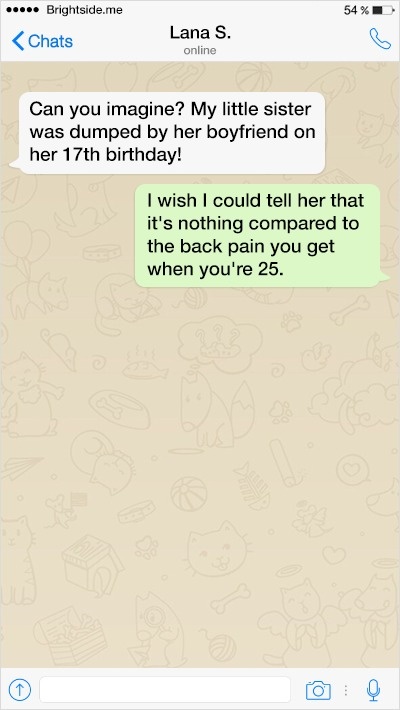 #12 Direct to the point!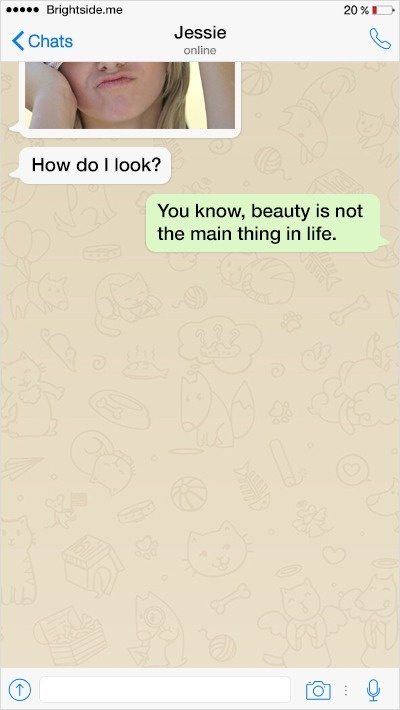 #13 When a woman is way stronger than you.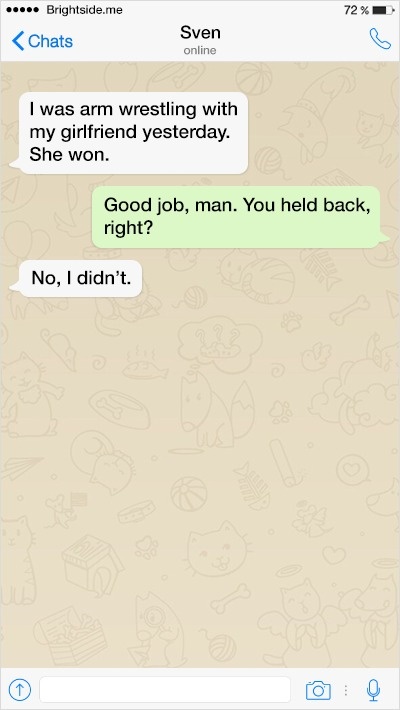 #14 Saved by the bell!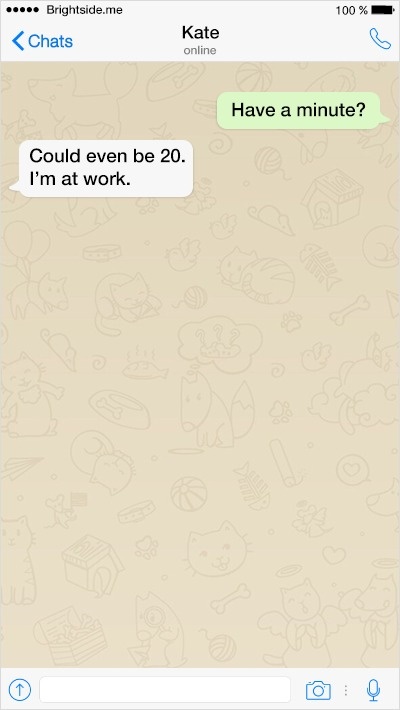 What are your thoughts on this? Let us know in the comments section! Don't forget to SHARE this with your best buddies!
Recommended Video –"Man Tries Hard To Make Husky Swim But What Actually Worked Will Make You Laugh Out Loud"
Enjoyed the article? Check out another interesting story below ▼
---

Share this story with your friends and family!
---