When 17-year old Elliot Sherin took a cruise to Jamaica last December, she never expected to save a life in the process. Seattle teen Elliot Sherin was on vacation in December 2017 with her family, on a cruise through the Caribbean. Their first stop was Jamaica.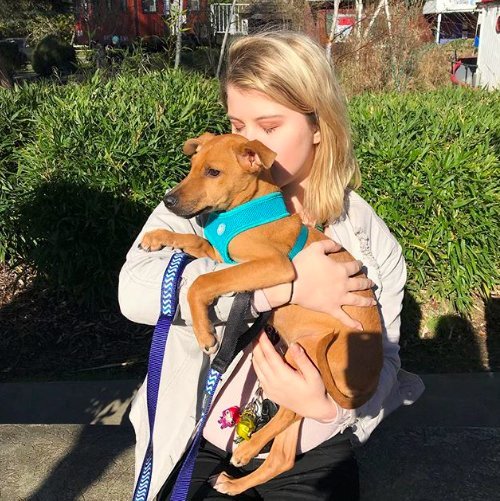 Sherin and her father were about to go horseback riding on the beach when she saw something that made her stop. Trailing behind them was a tiny puppy, nothing but bones and covered in grime. His front legs were wobbly and turned inward. He couldn't have been more than 3 months old.
"He was by far the most malnourished dog I've ever seen in my life. It was heartbreaking to see this little puppy who was just clearly struggling to survive," Sherin told The Epoch Times.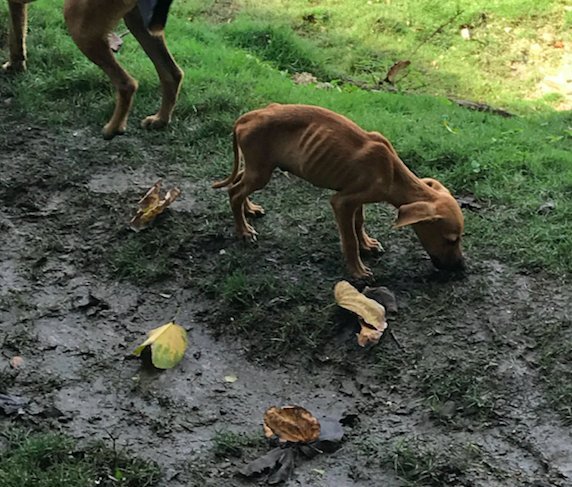 Sherin and her father tried to feed him, but the larger dogs would push him out of the way.
Sherin's parents agreed that the dog was in a terrible situation, but was initially unwilling to take the puppy with them because they already had a dog and other pets at home.
Sherin went back to the boat with two pictures of the little pooch, and couldn't let him go.
"I was just curious as to if there was anything I could do to help him," Sherin recalled.
She researched animal rescue shelters and found Animal House Jamaica. She contacted them to see if they could help the little guy.
Sherin sent an e-mail to the horse ranch to see if they would take the puppy to the rescue shelter. It took some time, but she persisted until the ranch finally brought him to Animal House Jamaica.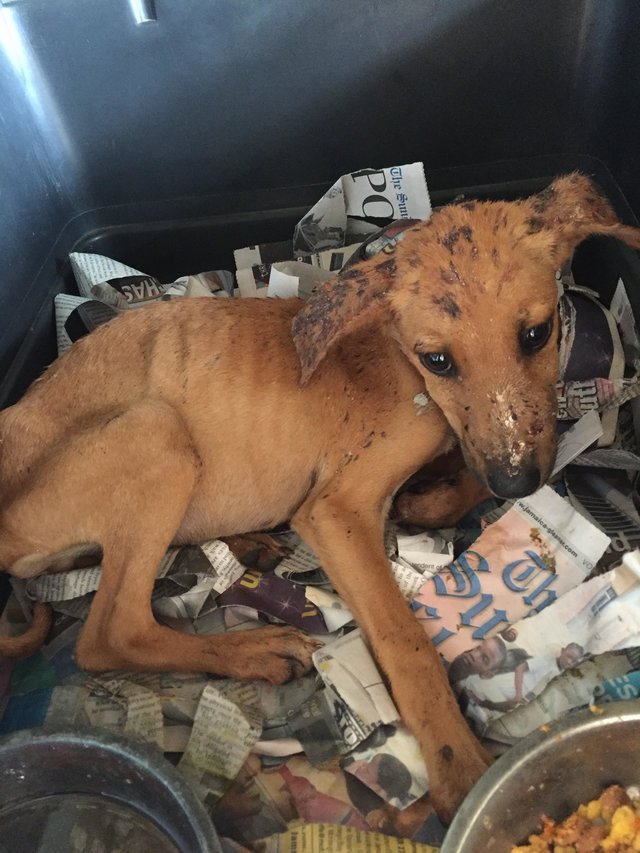 She was only in Jamaica for a few more days, but she knew she'd be able to convince the ranch employees to catch the puppy and bring him to the shelter. She was stubborn and determined.
"They weren't too keen on helping me at first," Sherin said. "They saw him as just another puppy dumped on the streets. I had gone home by then, but I kept bothering them for three weeks straight."
Sherin's steady persistence paid off. The rescue contacted her soon after with news that the ranchers had caught Kingston and he was safe at the shelter.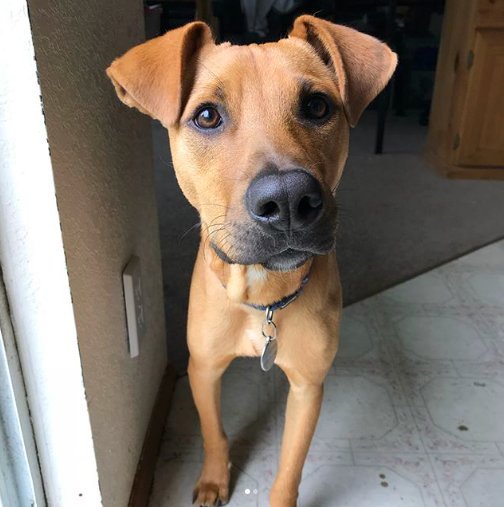 "He was really malnourished, covered in cuts and scrapes and had heartworms," Sherin said.
"He was with the rescue until February just getting healthy enough to fly."
But, after the cost of travel and vaccinations, it would cost about $700 to get the little dog stateside.
Her parents told her that if she could figure out the logistics, and pay for it, they would consider adopting him.
She set up a GoFundMe campaign and asked friends and family to donate to cover the cost of adopting the puppy instead of spending money on birthday gifts.
Through the GoFundMe operation and raising awareness on social media, Sherin was able to raise more than $700 in just five days.
After a month, the puppy was healthy enough to travel. When he arrived in the U.S. on February 16, 2018, Sherin saw that he had gone through a traumatizing experience.
"You could see just the fear in his eyes. He had no idea where he was. He had no idea what was going on, and you could see that," Sherin recalled.
Sherin sat with him in the backseat during the car ride home. She put her hand next to him and tried to cautiously engage with him.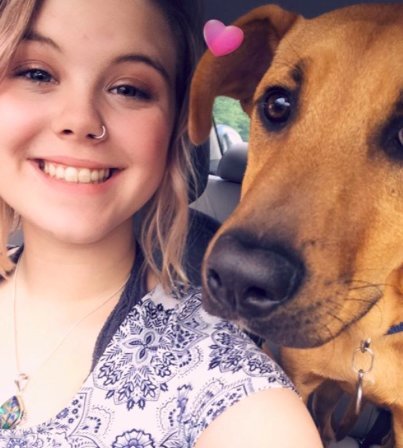 "He just wanted to sit on you and cuddle. All he wanted to do was to be pet, to have attention, and to be loved," Sherin said.
Sherin and her parents were shocked at how quickly the puppy adjusted to life in their home. He even housebroke himself.
Sherin named him Kingston, after the capital city of Jamaica. He's eight months old now and is doing great.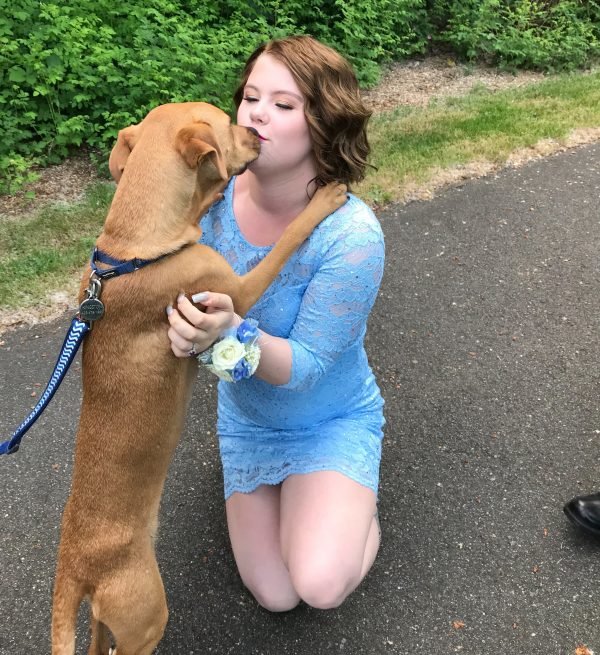 Kingston gets along famously with Bentley, their 6-year-old red Labrador, and other people's dogs.
It's a satisfying ending to a long process that all started with a vacation she'll never forget.
"I'm 17 and I think it's by far the greatest accomplishment I've ever had. It's the thing I'm most proud of by far," Sherin said.
"Recommended Video – Dog Abused So Badly That She Was Too Terrified To Even Look At Her Rescuers"
Enjoyed the article? Check out another interesting story below ▼
---

Share this story with your friends and family!
---