LIKE OUR PAGE

Most teenagers dream of the day when they will finally get to attend the senior prom. It's a milestone in almost every high schooler's life that they'll remember forever. They spend months in preparation for the big day and spend hundreds of dollars on their prom attire, tickets, transportation, and after parties.
Shannon Purcifier, an ill student chose to miss her prom after she was bullied at school by her fellow classmates because of her bowel disease.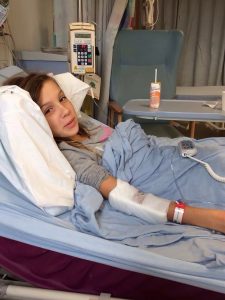 Thanks to her friends and family, Shannon will be having her own unique prom celebration. Her friends have stepped up, to organize a beautiful event for her.
Shannon 16, shunned her prom after 18 months of alleged intimidation from classmates who left her in tears due to name-calling as she battled bowel disease ulcerative colitis. She was demoralized and made up her mind not to attend her high school prom as a result of constant bullying that she faced at school. She decided to sit back home despite the fact that for all her friends and classmates were going to attend the Prom.
Shannon suffers from bowel disease and also has ulcerative colitis, arthritis and is a coeliac. Because of her condition, she has been bullied over and over again at school.
She was very excited about attending prom just as the rest of her classmates. Out of excitement, Shannon Purcifer spent over $600 on the perfect dress for prom.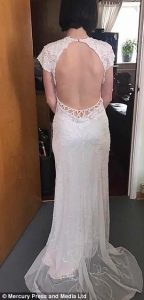 Unfortunately, the day reached and she was unable to put on her expensive dress or attend the Prom. This is because at the last minute she lost her confidence, so she decided to stay home and cancel her plans of having to go to prom.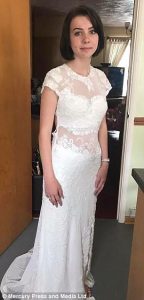 "She wants to show the bullies that they won't win," Shannon's mother, Claire, told the Daily Mail.

"The night she was supposed to go to her prom she just did nothing. She tried the dress on but it was heartbreaking for her to choose not to go. She had been looking forward to it for months and we bought the dress as far back as February but the bullying got so bad she knew she wouldn't enjoy it if she went."
The bullying got so bad, that her fellow students started calling her all sorts of terrible names, she was devastated and could not even hold back her tears whenever the bullies tormented her. She lost her self-confidence and self-esteem. The constant bullying did not stop at school, the bullies even reached an extent of going to social media to stalk and mock her, they also sent her numerous hurtful text messages. She got so afraid, she feared the bullies might give her a hard time at the prom and ruin her day as they normally did.
"They used to call me the most terrible names," Shannon told Daily Mail.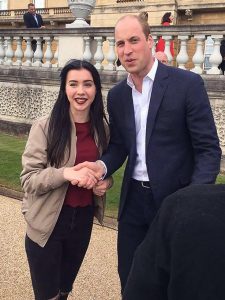 "I couldn't even repeat any of them. It was really bad stuff, then it spread to text messages and social media. I had to change my number but somehow they still found me, Shannon said. However, because of the intense bullying, she incurred because of her bowel disease, she didn't wear it and ended up not going to the prom either.
But her friends and family weren't just about to let her miss her big day like that. They had a surprise in stock for Shannon.
When they realized that she missed her high school prom, Shannon's friends and strangers offered to put the special prom event together after her mother Claire posted a picture of Shannon in her dress explaining what had happened. They wanted her to have only good memories from her high school prom, so they invited about 100 people to join her for a special alternative prom event this weekend where she will be escorted to the venue hall by a fleet of scooters to join her family and "true friends."
Her mother Claire was very excited, at last, she would see a smile back on her beloved daughter's face. She was very proud of her for standing up to the bullies and thankful to Shannon's friends plus everyone else who took time out of their busy schedules to organize a splendid prom for her beautiful daughter.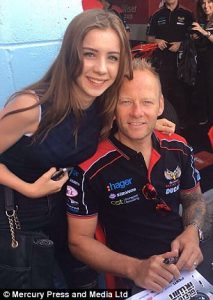 "It's going to be a full prom," Claire told Mirror.

"Some very kind people have offered to do her hair, we've got decorations, everything. She's such a beautiful young girl and I'm so proud of her for sticking two fingers up at the bullies. She wanted to join the Navy like her dad but can't because of her health so she's looking into a career in law or engineering."
Happy prom Shannon, we hope it's all that you dreamed of! Please SHARE this with your friends and family.
Don't forget to ▼LIKE US▼ on Facebook for more stories!
LIKE OUR PAGE