LIKE OUR PAGE

On March 5, 2017, 14-year-old Elvis Ingersoll was working on his father's restaurant when he saw an elderly man holding a mobility trolley walker, attempting to cross the street during a hailstorm. Helpful, Elvis immediately dropped everything and ran to help the man.
Watch the video of kind gesture of Elvis below:
Video Credit: Rick Rock
In the video, Elvis is seen holding the black and red umbrella over the man's head and they both are slowly walking across the road.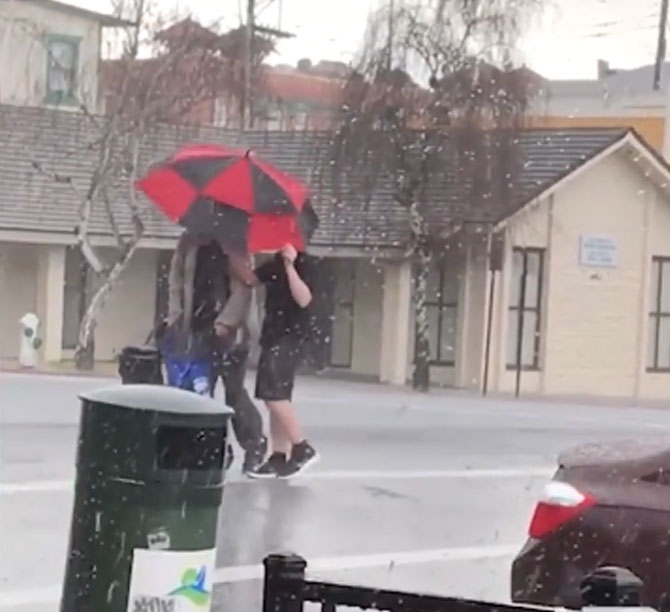 The heart-melting moment was caught on film by a regular, Rick Buenaventura, and it was shared on Facebook. The video was appreciated by many people as it shows the kindness of Elvis who was helping the old man without even knowing him.
Elvis's dad, Ken Ingersoll, told ABC News: "If Elvis going out there with an umbrella to hold over the man during a hailstorm encourages people to do similar acts of kindness, then we are all (winners)."
"Recommended Video – Video Of Boy Hopping Out Of His Mom's Car To Help Old Lady Walk Up Stairs Goes Viral"
LIKE OUR PAGE