A teen girl was pushed off a bridge by a friend because she was too scared to jump.
Jordan Holgerson, 16, was pushed off a bridge above Moulton Falls in Washington even after saying 'no' multiple times.
The video footage shows Jordan standing above Moulton Falls on the Lewis River in Yacolt, Washington, with her friends.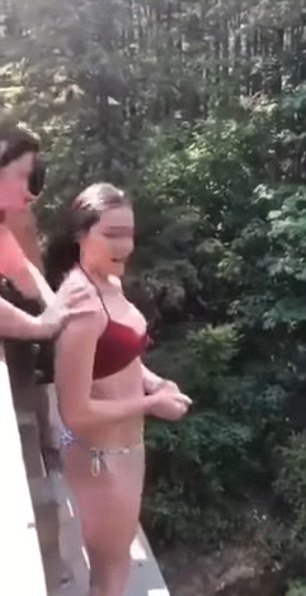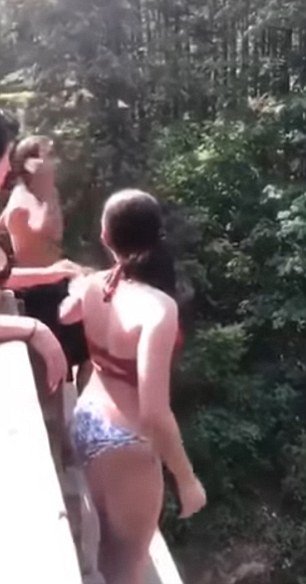 She can be heard saying, 'No, I won't go in,'.
But her friends ask her to jump off the bridge.
Then, suddenly, a man can be heard asking 'Ready?' and a female friend of Jordan pushes her off the bridge.
The teen fell 60 feet into the water below and suffered five broken ribs, a lung injury, and several abrasions.
'In midair, I think I might have blacked out. But I was aware and awake when I hit the water.'
She revealed that it was her first time on the bridge and when she fell into the water, someone immediately swam out to rescue her.
She was then rushed to PeaceHealth Southwest Washington Medical Center in Vancouver, Washington.
Her mother, Genelle Holgerson, told that Jordan suffered five cracked ribs and internal injuries after she was pushed off the bridge.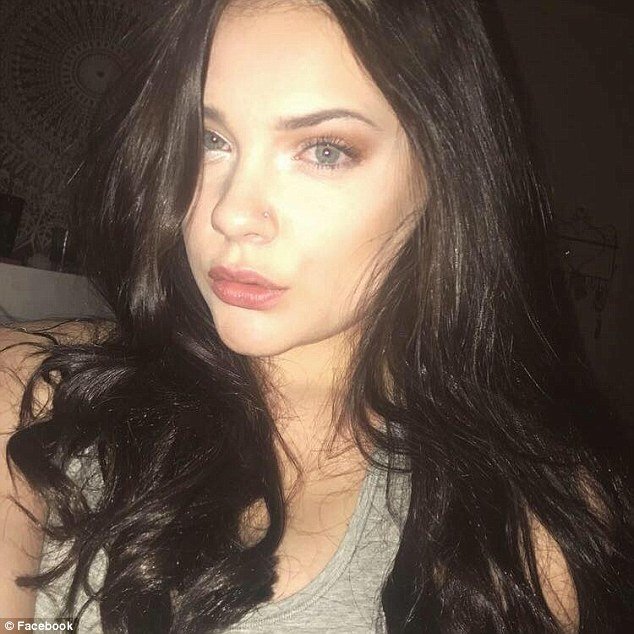 Holgerson told Thoroughbred Daily News.
'She is lucky she is not paralyzed or dead,'
'She is alert but in pain and is very tired. We're lucky she is going to recover and not have permanent injuries.'
Her mother believes Jordan's friend who pushed her should turn herself into police.
'I'm very upset with her. She is an adult, and I'm sure she should have known better.' Holgerson said.
Jordan also feels the same as she said:
'I could've died. It could've ended a lot worse, is what I'm thinking about.'
"Recommended Video –"Florida Boy Plays With Toy Alligator—Unaware There Is A REAL One Just Feet Away!"
Enjoyed the article? Check out another interesting story below ▼
---

Share this story with your friends and family!
---