Maggie Vazquez is a ten-year-old girl who is suffering from Cerebral palsy. She loves being outdoors but walking with the help of a walker makes it difficult, especially when she wants to do something she likes.
And exactly that was the case when her class decided to go on a camping trip overnight. She knew that her walker wouldn't be of much help in the terrain of woods, but she didn't want to be left behind.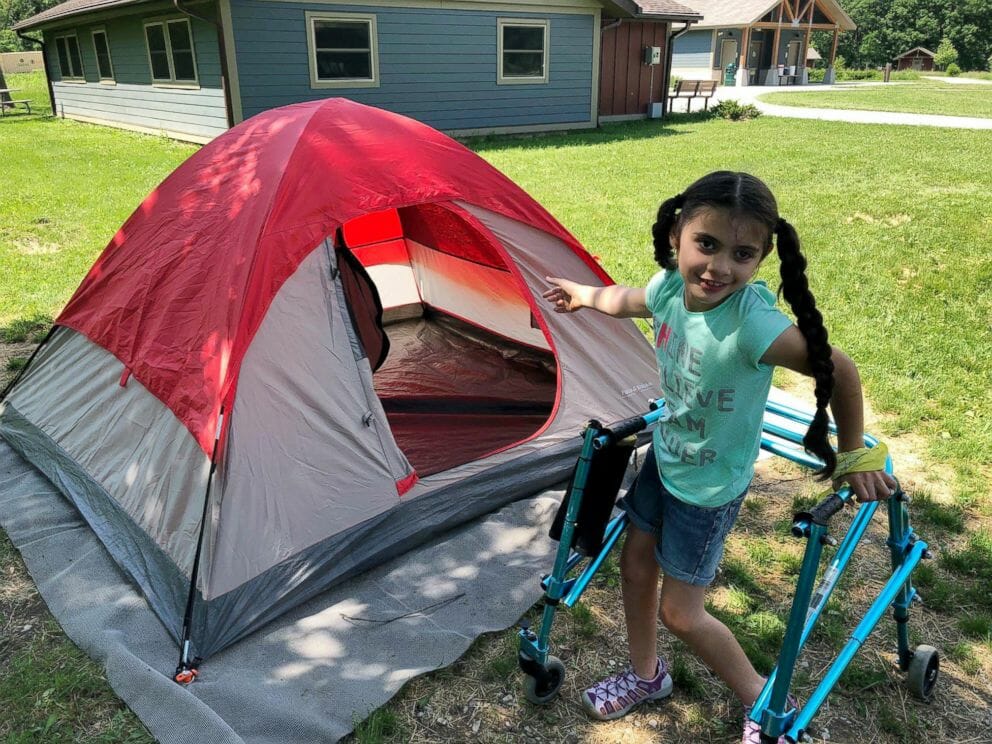 However, Helma Wardenaar, her teacher would not let that happen. Helma was resolute to take Maggie to the camping, and she made it possible too.
Michelle, Maggie's mom, said that despite her disabilities, her daughter is funny, with a quirky sense of humor. She is passionate about drawing and loves being outdoors, but the walker makes it difficult to have fun.
That is why she was so afraid that she would be left behind while her classmates would be having fun in the woods.
Helma was determined to bring Maggie along with other children, and she became successful in making that happen. Her step was to see if the wheelchair would work, but she found out that it won't. Her next option was renting a pony. But riding a pony was illegal in the pedestrian pathways, she then thought that she would pay the fine if they were caught, but then realized that she would be setting a wrong example for the children.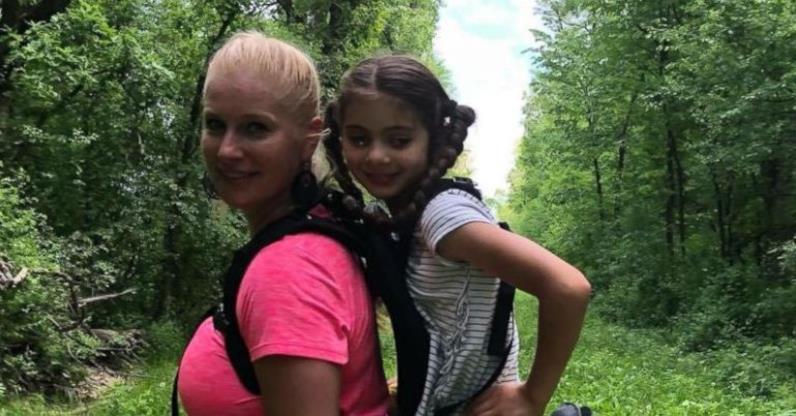 She still did not accept defeat and appealed from the big brands to come forward for help, when that did not work, she went to her next option. She went to one of the stores where she knew a person named Greg, together they searched for anything that could help Maggie but was proved unsuccessful. Then two weeks later, Greg called Helma and told her about a backpack 'Free Loaded.' She could easily carry Maggie on her back using that backpack, and finally, they ended up doing just that.
It was costly and did not provide much comfort to the ten-year-old girl, but she was happy nonetheless.
The class went to the woods where Maggie enjoyed as much as the other kids did.
If you liked this post, share it with your friends and family.
"Recommended Video –"Wild Sea Otter Gives Birth At An Aquarium, What Happened Next Will Make Your Day"

Don't forget to ▼LIKE US▼ for more inspirational stories:)
Follow

@smalljoys_of_life
Enjoyed the article? Check out another interesting story below ▼
---

Share this story with your friends and family!
---