Cooking chicken is a pretty tough task. Imagine, having guests over and the dinner getting ruined by your tasteless chicken breasts. It does happen! It is a really hard task to cook juicy chicken breasts.
But, there is definitely a solution for all those who can't cook juicy, mouth-watering chicken breasts and when they do, they fail miserably. Here's the secret recipe for you.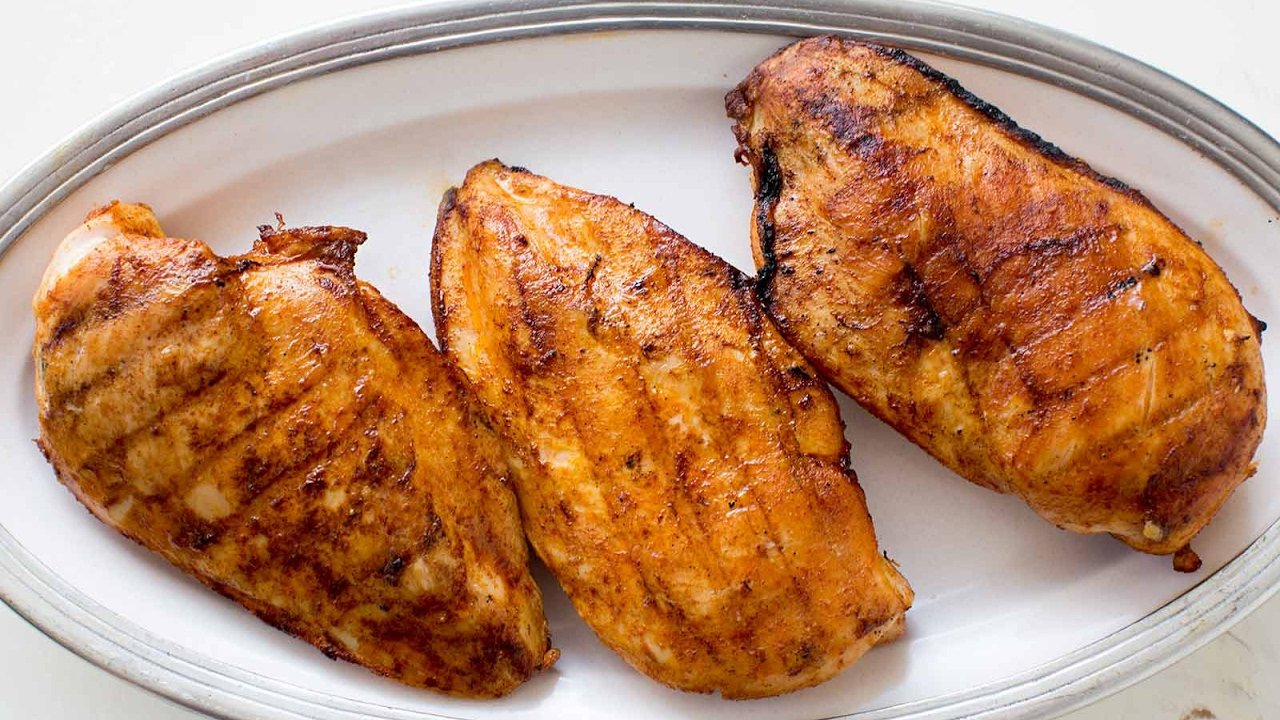 First of all, who don't know:
chicken breasts with skin and bones are a lot juicier as they keep the breast moist while it is being cooked. But, if you don't like skin, you can remove it after cooking.
Method:
Step 1: Brine the chicken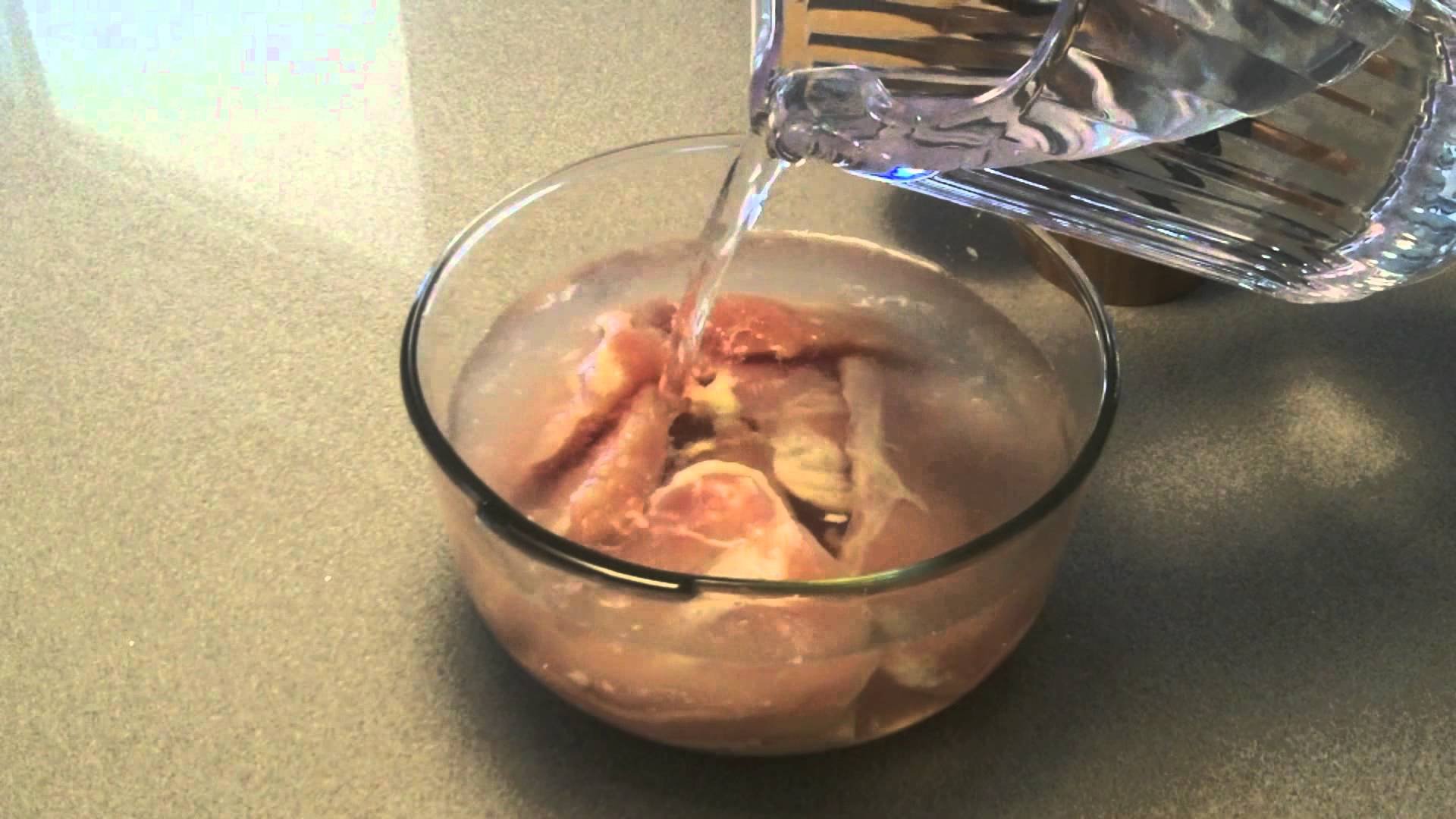 To get juicy chicken breasts, dissolve 4 tablespoons of salt in 4 cups of water, pour the brine over the breasts, let it sit for 15 minutes to 4 hours. Now, remove from brine and dry completely.
Step 2. Season the chicken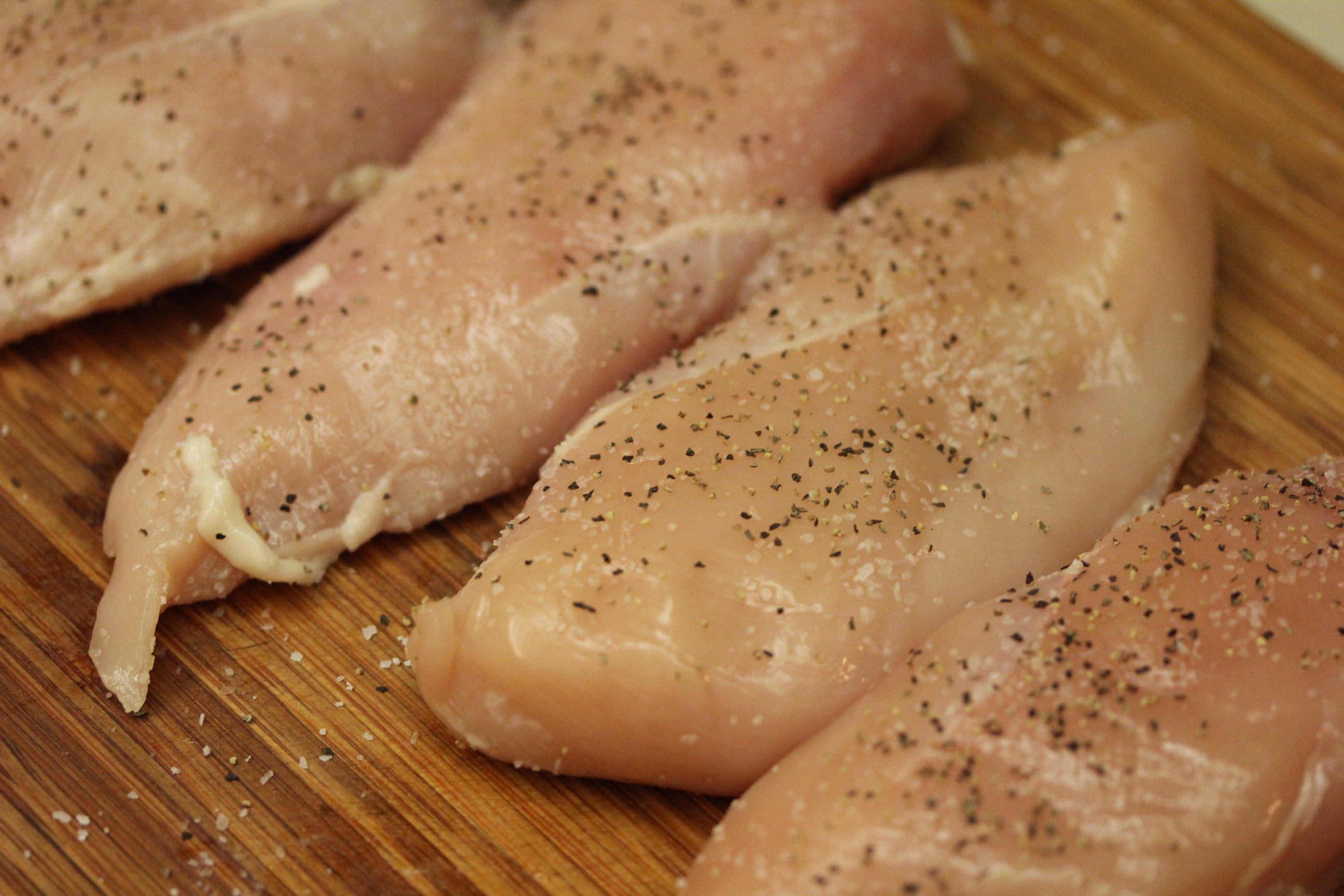 To season the chicken, all you need is a little salt and pepper. You can also coat your chicken breast with flour for a crispy crust to your chicken. Don't forget to add some fresh herbs and other seasonings to the flour for added flavors.
Step 3: Heat the pan and start cooking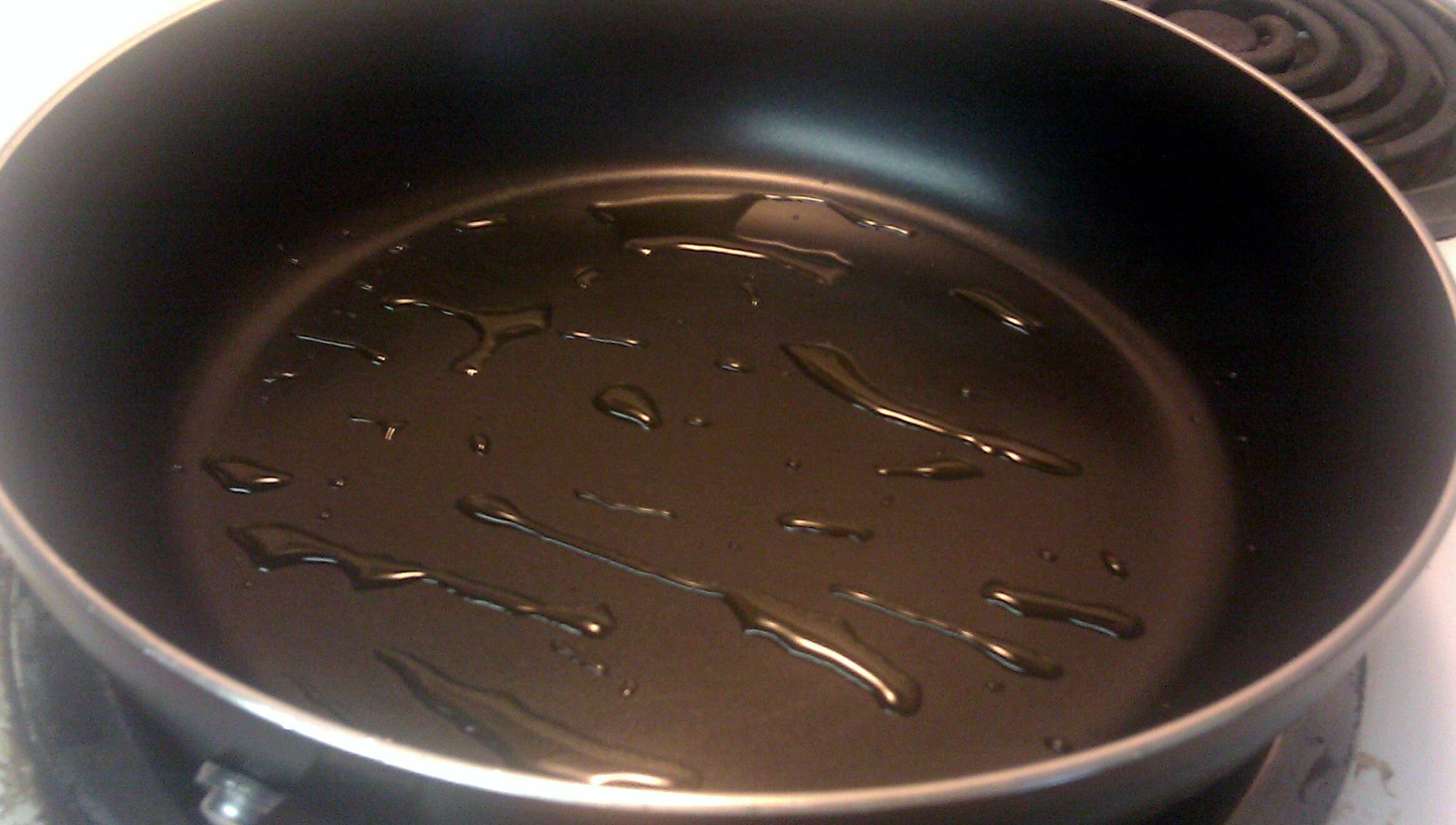 Once the chicken has been seasoned, heat the pan and coat the bottom of the pan with 1 tablespoon of olive oil. Now, turn the heat down to medium and place the chicken breasts on the pan for cooking. Cook for 1 minute but, if you are using flour, cook until the chicken becomes golden.
Step 4:  Flip, cover, and cook on low flame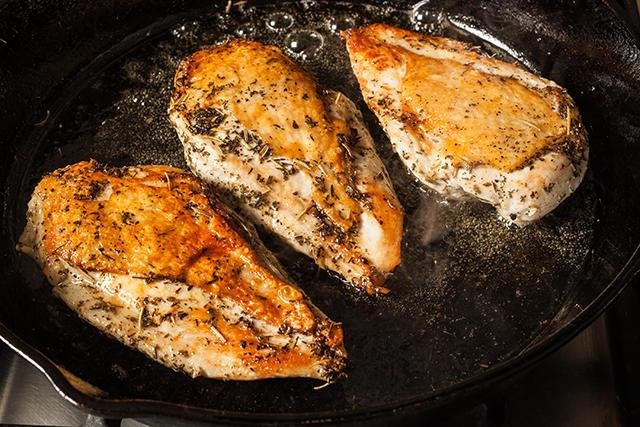 After 1 minute, you can flip the chicken breasts and turn the heat down to low. Cover the pan and cook the chicken for 10 minutes.
Step 5: Turn off the stove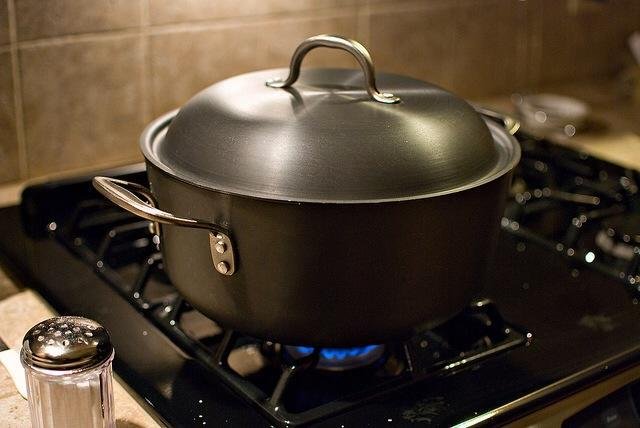 After 10 minutes, turn off the stove and remove the pan from the heat. But, don't take off the lid for another 10 minutes.
Step 6: Enjoy finger-licking chicken breasts
Now, you can remove the lid. It's time to enjoy the juiciest chicken breasts.
"Recommended Video -Which came first, the chicken or the egg?"

Enjoyed the article? Check out another interesting story below ▼
---

Share this story with your friends and family!
---