Watch Susan's performance below.
Video credit: America's Got Talent
Susan Boyle has once again made history by receiving a Golden Buzzer on Monday's premiere episode of America's Got Talent: The Champions.
The 57-year-old proved that she's still a champion by becoming the first contestant to reach the finals.
The spin-off show has brought fifty of the top performers from all over the world who'd been a part of the franchise over the years.
Simon Cowell, 59, said of the show: 'It's like the Olympics: the best of the best. You're not just taking on America – you're taking on the world.'
Susan reached to astronomical heights of fame after she performed an unforgettable performance of 'I Dreamed a Dream' on Britain's Got Talent in 2009.
In the new show, the Scottish singer was the most anticipated performer among the ten contestants who performed in the premiere episode.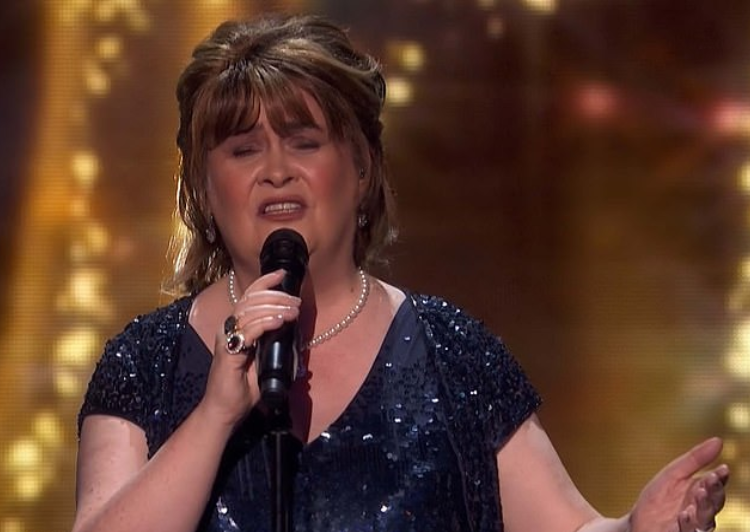 The woman received a standing ovation along with rapturous applause as soon as she hit the stage.
Simon was moved to see again the Scottish singer who became a sensation after her incredible audition of the Les Misérables classic ten years ago.
'And what's your name?' Simon quipped, adding: 'Oh my God this brings back so many great memories having you back. Genuinely, I'm beyond thrilled that you're here tonight.'
Susan then started performing her ballad-style version of The Rolling Stones classic Wild Horses as the audience watched in silence.
Needless to say, Susan's angelic voice captivated the crowd as they stood in praise for the 57-year-old singer.
'I can't think of any other contestant who has defined this show better than you. You're the one,' Simon told her after the performance.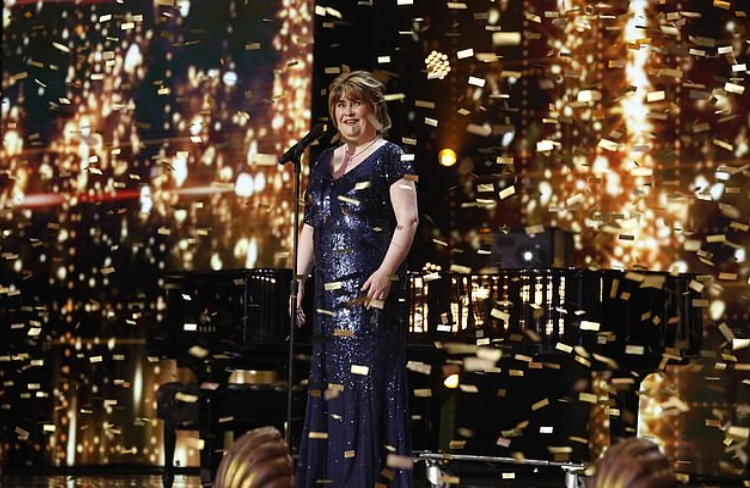 'You made a huge difference to a lot of people's lives and I'm absolutely thrilled that you're here,' he added.
Howie Mandel said that he has been looking for 'that Susan Boyle moment' throughout his time judging, before saying: 'I want that jaw-dropping moment. Because you are what this show is.'
The 63-year-old told Susan that it was 'an absolute honor and pleasure it is to be sitting here and listening to you, your angelic voice.'
Mel B, 43, said: 'I want to be the woman that gives you something that you deserve.'
The Spice Girls star then sent Susan through the final by pressing the Golden Buzzer as gold confetti started felling around the singer on stage.
Mel and Simon ran up onstage to embrace the singer, with Simon telling Susan as he pointed to the standing audience: 'You sounded amazing. Look at that.'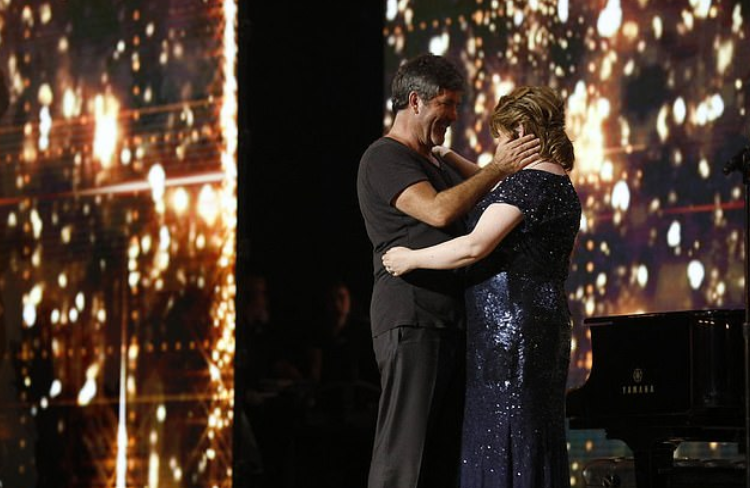 Susan said she was 'very happy and very humble,' adding: 'Thank you all very much.'
In the interview before her performance, Susan recalled her 2009 audition on BGT, saying: 'Most of the audience was laughing – but then I opened my mouth and that seemed to change.'
When asked if she feels like a champion, Susan replied: 'I think a champion for those who maybe don't have the confidence to do things. For those who maybe don't have a voice. The ones who people tend to ignore.
'I feel I'm a champion for them. So I couldn't possibly walk away from my second chance.'
Since her 2009 audition, Susan – famously known as SuBo – has become a celebrity with a net worth of reportedly £12million.
Recommended Video!
"Simon Cowell Has Donated £50000 To Support Zac Oliver For His Treatment Of Extremely Rare Cancer"
Enjoyed the article? Check out another interesting story below ▼
---

Share this story with your friends and family!
---