Kamran Hussain, 21, from Walthamstow, in north-east London, applied for more than 100 jobs online but he didn't receive a single response then he decided to take the 'gamble'.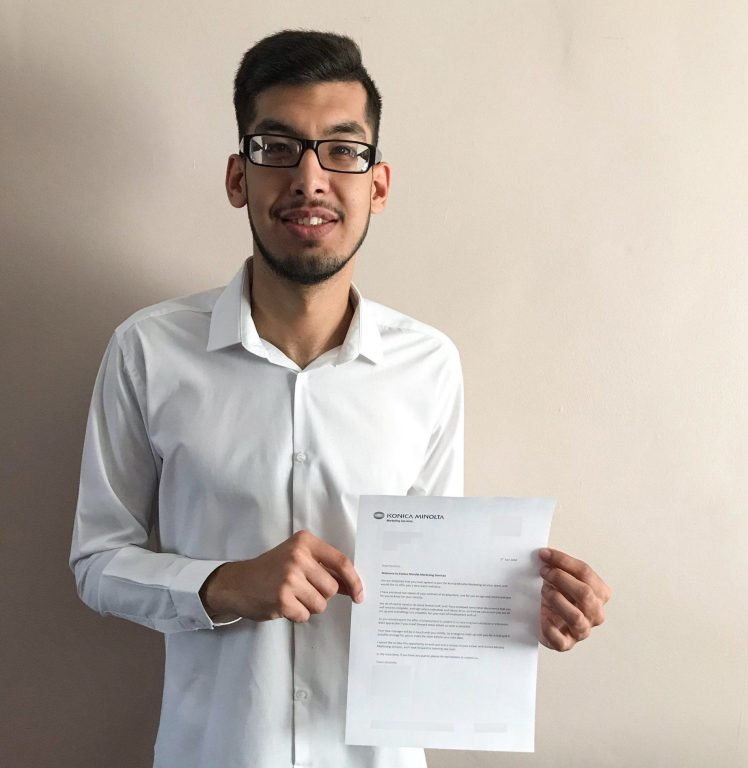 The accounting and finance student woke up at 5.30am last Tuesday, printed off 35 copies of his CV and made his way to Liverpool Street station in central London for the morning rush hour.
Kamran stood with a sign reading: ''Aspiring accountant. Looking for entry-level job. Ask for CV.''
He stood there for two hours, made his way to Cannon Street for the lunchtime rush.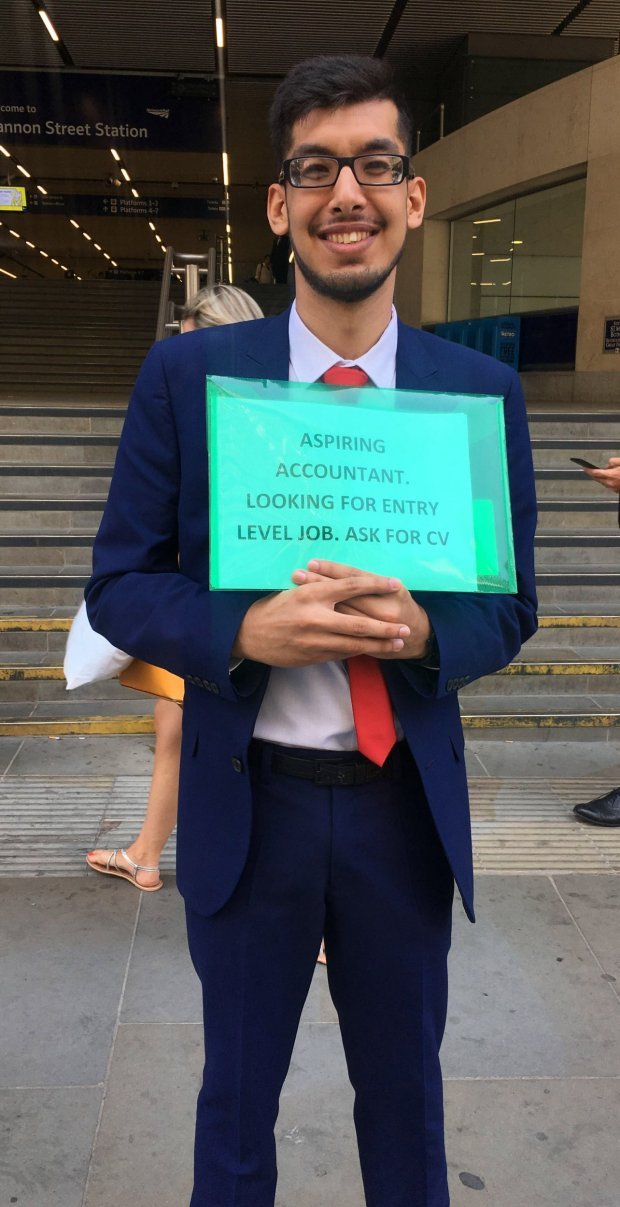 After standing there for four hours, he had only four CVs left and the interview offers started to come. He was called for an interview at a marketing firm the next day and accepted a job offer.
On Wednesday, he started to work as a transaction executive for a marketing firm
Kamran said: ''My gamble paid off. It almost makes me want to cry,''
''I've been given a chance. 'It's been the best experience of my life, this company has now given me my break and I couldn't be more thankful.''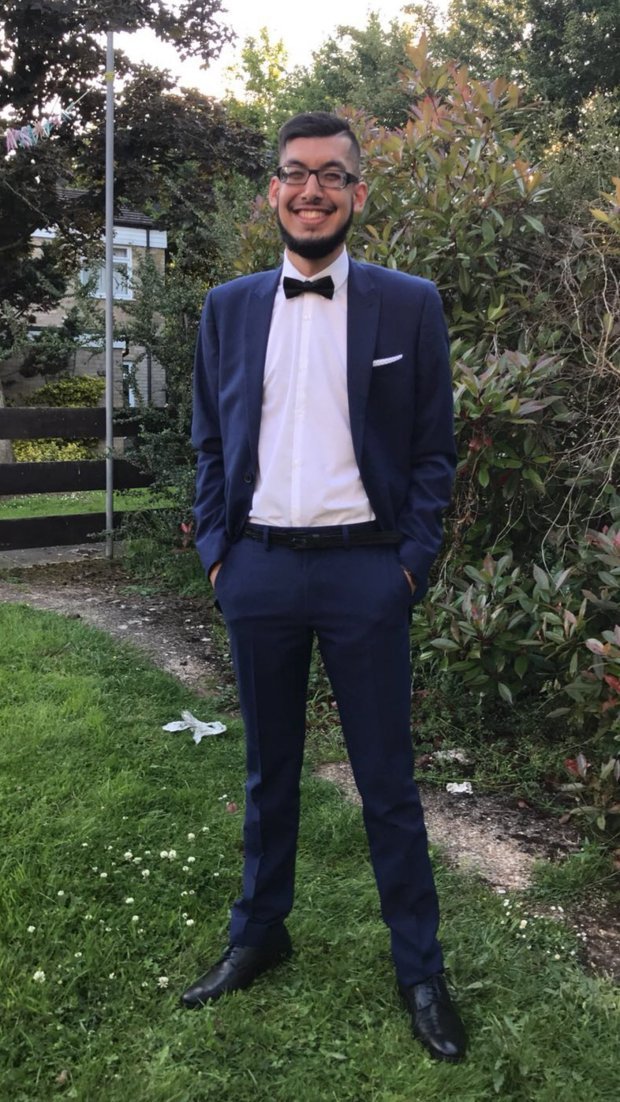 "I decided that if I was going to have a chance of finding something, I would have to go and stand on the street and hand out my CV to people who were interested."
''I woke up at 5.30am to get there early and stood outside Liverpool Street train station from 7.30am to 9.30am, then moved to Cannon Street for two hours over lunch.''
''Some people weren't interested and would walk past in a rush, but others stopped to take a copy or have a chat with me. 'I had 35 copies of my CV in my folder and returned home that night with just four.''
Kamran who left the University of Kent with a third-class degree was contacted directly via LinkedIn by a company director who was impressed with his initiative.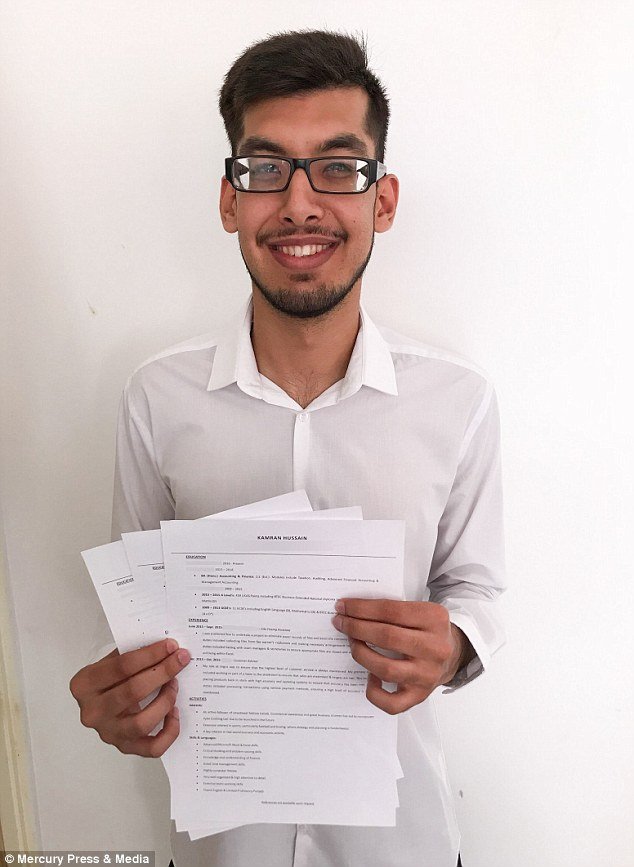 Kamran said: ''I 110 per cent recommend anyone coming out of university who might have received a lower grade because they're having a hard time, or whatever reason, tries this.''
''Try something innovative. 'I knew I had to up my game to succeed against first-class graduates.''
''At first, I struggled adjusting to university and I was really close to leaving. I had my mind set by the end of the first semester but I was convinced by my housemates to stay and I did.
''Then I struggled with exams as I came from a coursework-based course at sixth form.''
''When I finished I wanted to get out of my comfort zone, I was desperate to succeed by myself and be independent. 'I knew I wasn't competitive enough on paper so when I was sending off my CV to recruiters they were just falling off the top of a pile. 'I was starting to feel really disheartened, I went into a really dark spot because I was sending off applications and hearing nothing back.' 'Nowadays you need to do something that makes you stand out. 'I have been working in retail since I was 16 and I had a summer job at a law firm doing admin.''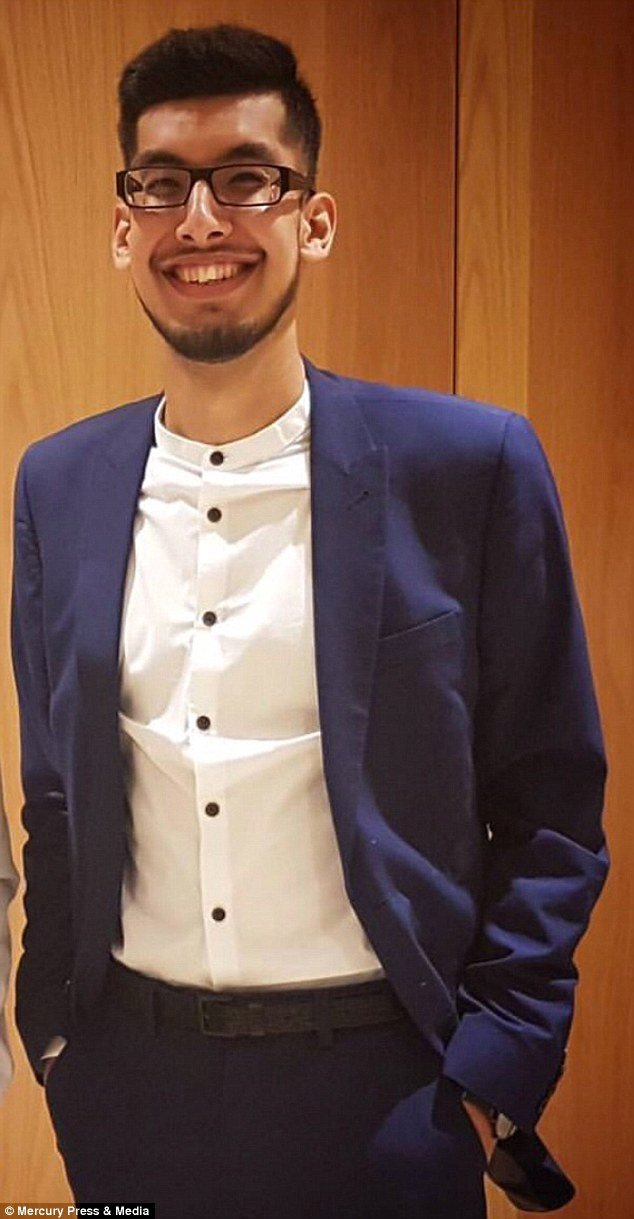 "Recommended Video – Top 6 Most Enviable Dream Jobs"
Enjoyed the article? Check out another interesting story below ▼
---

Share this story with your friends and family!
---