Elin Ersson is a 22-year-old student and activist who went viral after sabotaging a Turkish airlines flight in order to rebel against the deportation of a 52-year-old Afghan asylum seeker.
The flight that Elin was on was about to departure and travel from Gothenburg, Sweden to Istanbul, Turkey.
The 22-year-old student was seated in front of the Afghan man when she discovered that he was actually an asylum seeker facing deportation to Kabul after landing in Turkey.
And so, Elin took matters into her own hands and recorded a 14-minute video in which she films herself refusing to take a seat unless they let the man go off of the aircraft.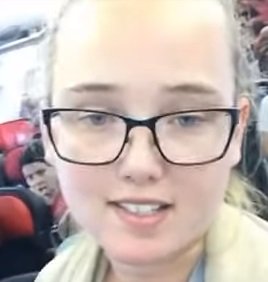 YouTube
Elin knew that the plane wouldn't be allowed to take off unless she sits down.
In the footage that she recorded, Elin is seen emotionally upset as she was describing the man's situation.
"I don't want a man's life to be taken away just because you don't want to miss your flight. I am not going to sit down until the person is off the plane," she said at one point.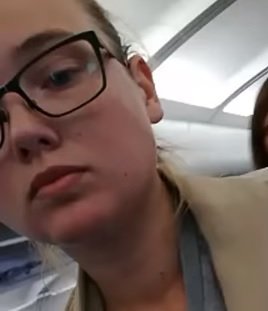 YouTube
"I am doing what I can to save a person's life. As long as a person is standing up the pilot cannot take off. All I want to do is stop the deportation and then I will comply with the rules here. This is all perfectly legal and I have not committed a crime," she continued as a flight attendant told her to stop recording and sit down.
Here is the video of What Happened
The passengers on board reacted in different ways. While some supported her actions, others expressed concerns regarding the way she's handling the situation.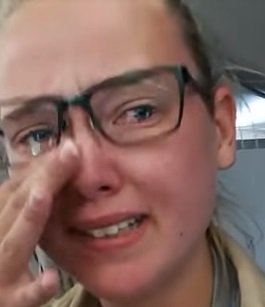 YouTube
"What is more important, a life, or your time?  I want him to get off the plane because he is not safe in Afghanistan. I am trying to change my country's rules, I don't like them. It is not right to send people to hell," Elin said as one of the passengers tried to get her phone.
In time, her efforts paid off, and the Afghan man was removed from the airplane. As he exited the plane, people were heard applauding Elin for her bravery. Her video also went viral soon after the incident.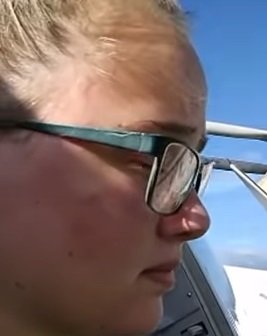 YouTube
Again, opinions were divided. Some criticized the student and accused her of being arrogant and inconsiderate of other passengers. Others, however, called her a hero.
Swedish authorities have already stated that the Afghan man still faces deportation. In addition to that, Elin might be imprisoned for up to half a year for not obeying police orders.
Whose side are you on? Do you support Elin's actions? Let us know in the comments below and don't forget to click SHARE!
Recommended Video!
"8 Ridiculous Objects Caught In Airport Security Check (Why On Earth Would You Bring Them With You)"
Enjoyed the article? Check out another interesting story below ▼
---

Share this story with your friends and family!
---